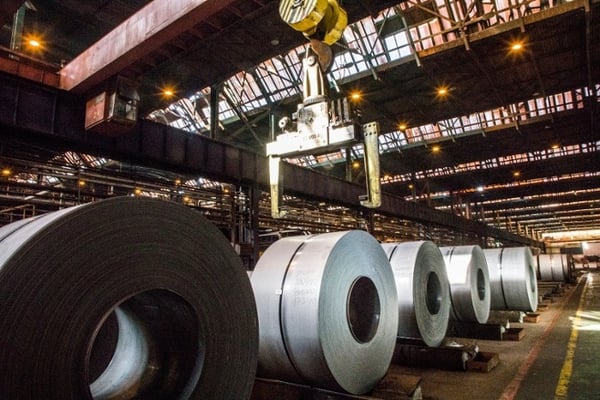 In the old days, it looked good when roll forming companies produced as much as possible. But that concept no longer flies in today's world of lean manufacturing, value engineering, and so many other cost-efficiency philosophies.
One of the chief principles of top metal manufacturers today is
just-in-time delivery
.
Just-in-time delivery is the art of producing roll formed parts based on customer demand instead of predicted demand. This doesn't just benefit your vendor -- it also benefits your supply chain and budget, because just-in-time is all about trimming the fat.


Roll Forming Companies Didn't Invent It. So Who Did?
Just-in-time delivery started as a management strategy tactic in the 1950s in Japan.
Taiichi Onho of Toyota Manufacturing Co. developed the strategy to gain a competitive advantage in car manufacturing after World War II. The primary barrier to Japan's success, he found, was waste.
Toyota introduced kanban inventory management philosophies, which tie in closely with just-in-time delivery. Kanban aims to provide just enough inventory, just when you need it. This balancing act requires an in-depth analysis of:
How much inventory to hold at a certain time

When to replenish it

How much to replenish
Fortunately for you (and us), these just-in-time concepts spread to America and elsewhere by the late 1970s and early 1980s, and the roll forming process was ready to welcome them.
Now let's get a little more specific about why this matters to you as a customer.


3 Customer Benefits of Just-in-Time Delivery
When looking at the practice of just-in-time delivery, there are three primary benefits that you as the customer will enjoy once the project is all said and done:

Piece flow

Quick die change

Elimination of inventory


1. Piece Flow
For a lot of OEM jobs, especially for custom roll forming projects, time is a factor. That can mean time workers spend waiting for materials to show up on the assembly line. Or time spent on transportation.
The point is, if your vendor is making a bunch of worthless extra stuff, it's stealing capacity from what you really want.
Instead, just-in-time disciples work toward one-piece flow. Made-to-order manufacturing is ideal because workers are devoting line time to what truly needs their attention -- the demands of their customers!
With a more streamlined process, an issue can be quickly detected at one of the production steps. This keeps your supply chain from dealing with defective products in large batches.


2. Quick Die Change
The only reason large-batch producing used to be "efficient" was because setup time for the roll forming machines was so long. But in reality, old-school manufacturers were masking the problem with inventory instead of addressing the problem itself: That the setup times needed to be addressed because they took too long.
Along those lines, it used to take several hours to change die. Today, with proper setup reduction techniques, die changes are much quicker.
How'd it happen? Early just-in-timers analyzed what was happening during die changeovers. This led to the creation of SMED -- single-minute exchange of dies.
The SMED system demands that as many changeover steps as possible are done while the equipment is still running, and that vendors streamline all other steps. The goal is to reduce changeover times to the "single" digits -- in other words, less than 10 minutes. We can't quite get to 10 minutes on a roll forming line, but we can exponentially reduce setup.
In the past, a vendor might've had a single worker performing the changeover. But if your vendor has three to five workers do it, it'll be done much more quickly, therefore boosting work capacity per day, reducing inventory, and shortening lead times dramatically.
A properly executed SMED program will:
Reduce what you pay

for production/labor thanks to less equipment downtime

Allow for more

flexible scheduling

, improving responsiveness to customer needs

Standardize process, improving

quality and consistency

Allow a much

higher variety of parts to be produced in a reasonable amount of time


3. Elimination of Inventory
Sometimes you don't need large quantities in stock -- yet people keep doing it anyway.
It may seem more efficient for a metal shaping service to create 10,000 parts instead of 1,000, but the time it takes to make the other 9,000 is time your vendor could spend making a different part for you.
Instead of hoping for someone to buy the other 9,000 parts someday, your vendor should move on to make something it knows will be used. Otherwise, your vendor could be wasting your time -- and cash.
How? Dust-collecting inventory can:
Become obsolete due to a design change

Get lost
Make sure your vendor doesn't overstock components that may not end up getting used.


Aligning With Your Time & Budget
Prior to introducing modern inventory management ideas, lead time was slow and the manufacturing process was rife with inefficiencies. After implementing just-in-time delivery, roll forming companies like us were able to react more quickly to customer needs and manufacture with your time, budget, and roll formed steel profiles as top priority.
If you need a more in-depth explanation of how inventory management works, as well as other ways you can streamline your roll forming costs, then download our free e-book below:
Editor's Note: This article was originally published in April 2018, and was recently updated.
Topics: OEM Roll Forming, Inventory Management, Supply Chain
RELATED POSTS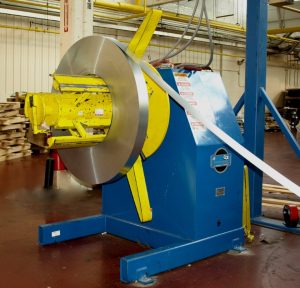 Roll forming is a metal fabrication process that involves the bending of metal strips to create a certain shape or design. It's one of the most simple and easy-to-understand metal forming processes there is; however, there are several components that go along with it.
Once you learn about these[...]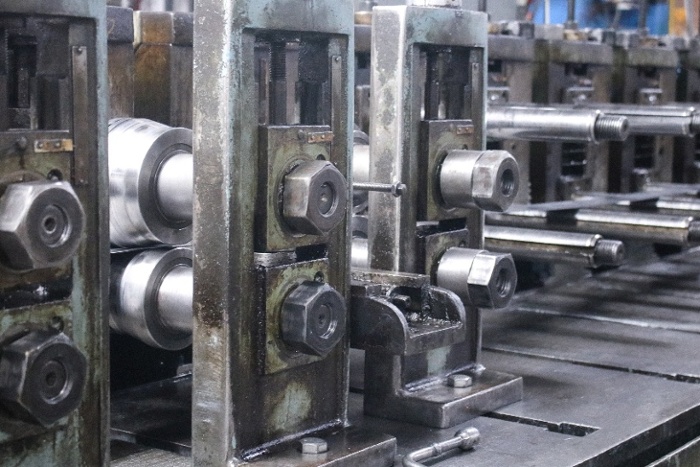 In the world of roll forming, controlling tolerance is the balance roll formers constantly navigate; it's a subtle art and a complex science – similar to pitching in baseball.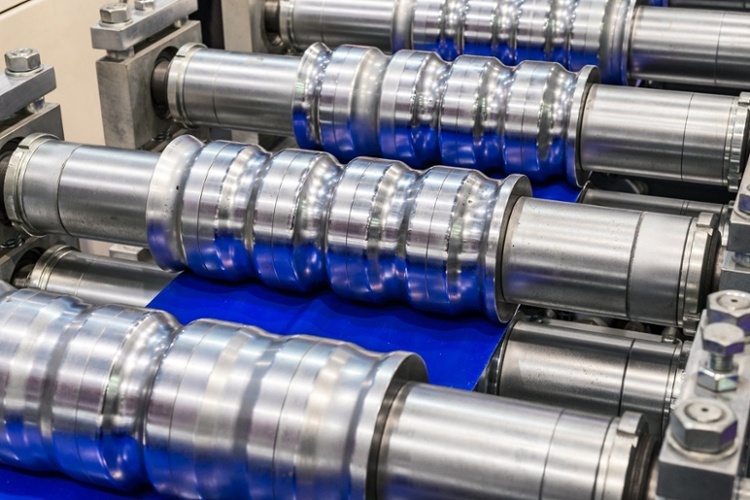 Durability. Flexibility. Cost-effectiveness. Adaptability for a variety of industrial and commercial applications. You've probably wondered at some point how hot forming and cold forming compare in when it comes to forming metal.