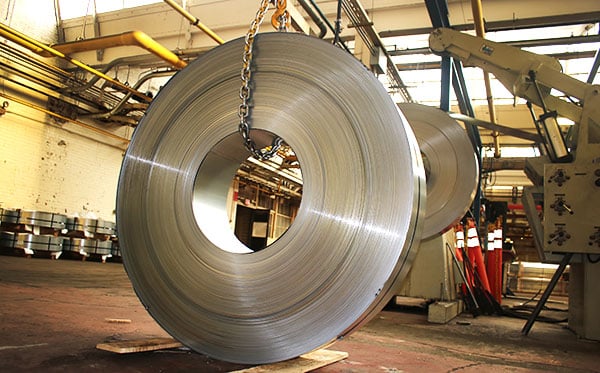 Sometimes it's good to know when to ask for help. This is especially true when making decisions for a large business.
At times, metal manufacturers hit a crossroads when trying to decide the best way to complete a project. Time and money are often two things at the front of a decision-maker's mind, and a hyperfocus on these savings can lead to costly decisions.
Such is the case when trying to decide between contracted roll forming and in-house forming. Although your in-house forming capabilities may be decent, do you truly understand roll forming machines and what they're capable of in experienced hands?


What Is a Roll Forming Machine?
A roll forming machine is a machine that can fabricate specific configurations using long strips of metal, typically in coil form. They operate in a continuous cycle, and can be used to perform several other metalworking duties, such as cutting and in-line punching.
After the metal is fed into the machine, it makes its way through each stage of the machine's operation. Custom-made tooling can be incorporated to get an exact shape out of the final product. As the strip of metal travels through the tooling, or sets of rollers, it bends a little more each time until it reaches the desired shape. Complex shapes may require 20 or more passes through the equipment.
Roll forming machines are cold formers, meaning that no heat is needed to form the metal. Roll forming is great for creating precise parts that don't require much, if any, finishing work.
Roll forming comes with many advantages over other metal forming processes.



Advantages of Roll Forming
The advantages and disadvantages of roll forming can be weighed against one another in the same way other metal forming processes can. However, the list of advantages for roll forming is much longer than that of the disadvantages.
Some advantages of roll forming include:
Speed
Ability to use

in-line punching or notching

Economy of scale
The ability to produce long shapes that wouldn't fit in a brake press
Customization - no matter how many bends or how complex the part is, the process time is the same
All these advantages make roll forming look attractive to many manufacturers. Others, however, are still curious as to whether their in-house forming capabilities can effectively do the job they need.


Resource: Dual-source supply is a great way to lower your supply chain risk. A quality domestic second source supplier will help you make sure your work is done on time so you can keep moving forward with no major disruptions.
Outsourcing Roll Forming Vs. In-House Forming
If you're trying to decide between a roll forming supplier or in-house forming, then there are many factors to consider. Three of the most important to consider are:
Cost
Expertise
Where to Spend Your Time
The investment in time, training, and equipment may make you reconsider in-house forming.


Cost
First and foremost, you need to consider what your total cost will be to achieve your final product. Will the up-front equipment costs and hiring of specialty workers end up costing more than employing the services of a dedicated roll forming company?
How much will the parts cost that you need to create your custom profile if you use in-house labor and materials? If you don't have any of the equipment on-hand, then you're likely going to spend more trying to equip yourself than you would choosing roll forming. Will your new equipment be fully utilized? And if you do have the labor and equipment on hand, do you have the capacity?

And multi-step metal forming machine costs are capital-intensive, so buying the exact machinery needed to mimic what a roll forming supplier can do will likely cost you an arm and a leg. You may have to buy some tooling from your contracted roll forming source, but some roll forming service providers will work with the customer on making tooling a more affordable and profitable investment.


Expertise
Your operators will directly affect your ability to make your product a great one.
Metal forming companies typically employ experts dedicated to a specific forming process (not roll forming). There is a time and place for custom metal fabricators , and it normally should not involve large quantities of the same parts. Craftsmen who fabricate metal should be doing the custom work that makes your business unique. They should be satisfying the needs of your customers - not banging out widgets using custom fabrication equipment.
And this expertise will also be needed for when things go awry. It will be needed to fix things, handle Murphy's Law, and protect the quality and delivery your customer's expect.


Where to Spend Your Time
Depending on when you'd like to have your finished product or products, and how many shippable units you want to complete per day, where you spend your time can be a major factor.
This includes maximizing the speed at which shippable, billable, complete assemblies are produced without any component part bottlenecks. So, if you walk through your plant, do you see resources being used to make monotonous, repeating, high volume components? Are those processes keeping up with the velocity of invoicing completed units that you would like?
In-house forming may be slowing your entire business down. Don't you want to see most of your resources completing units you can actually invoice? Let a contracted provider that specializes in components support your employees who should be making what you sell...and at the fastest rate possible!
Then there's the matter of capacity. If your facility is backed up with component orders or some other component snafu, your lead times and sales may suffer. For slender, linear metal components, a roll former is more likely to have the bandwidth to pump out support for your products in a timely manner.


Ending the Classic Debate
If you need metal forming services, and are trying to decide between a roll forming supplier and using in-house forming, seriously consider the three factors discussed above. Ultimately, to get the fastest delivery time at an affordable price, OEMs usually select a roll forming company to complete the job.
With a roll forming supplier working all the magic, all you need to do is supply design specs and a deadline. To learn about what goes into designing a great roll formed part, download our free e-book below:
Topics: OEM Roll Forming, Supply Chain, Cost, Processes
RELATED POSTS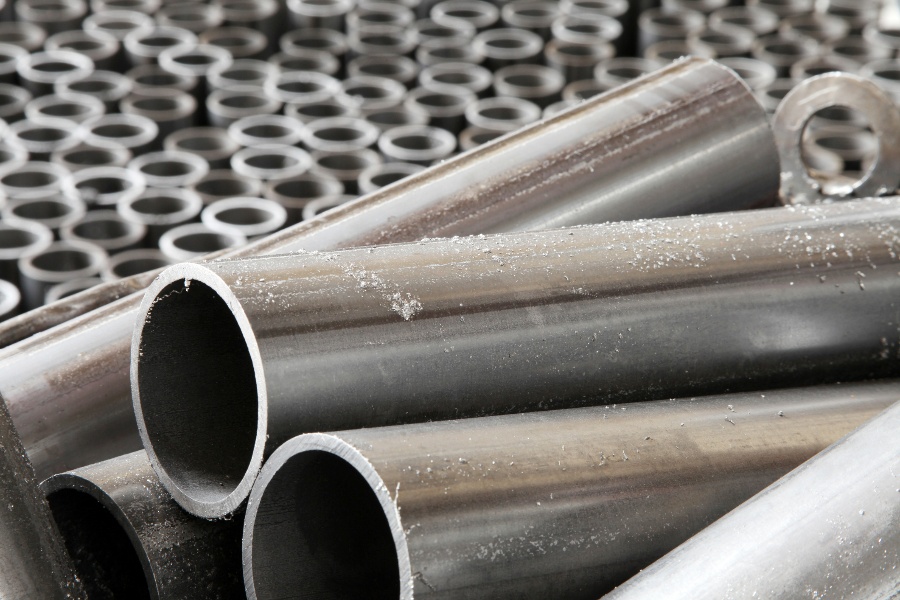 Discovering the intricacies of metal properties unlocks valuable insights for roll form engineering projects.
This knowledge helps you make informed decisions when selecting materials and ensures that your project meets all quality standards.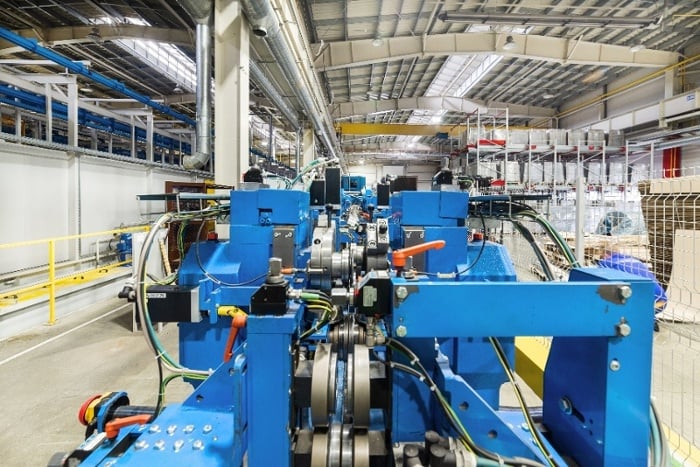 Finding the right material for your job while staying within budget can be a challenge.
Roll forming offers a cost-effective solution for shaping certain materials, particularly those with complex bends or precise angles.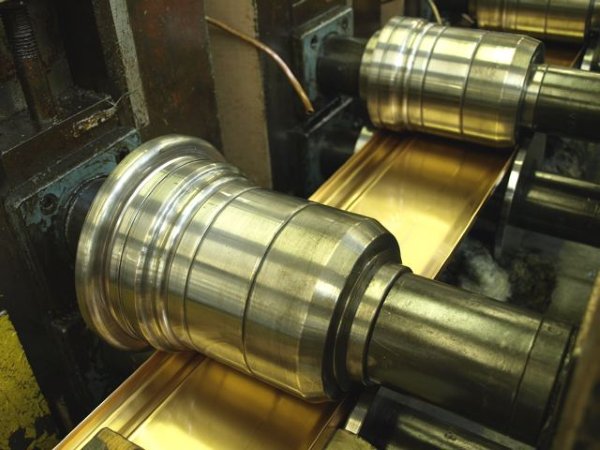 As a manufacturer, you know that the manufacturing process behind your components makes a big difference in the quality of the product.
But with all of the different metal parts manufacturing methods available today, it can be difficult to determine which one is best for your needs. Different[...]