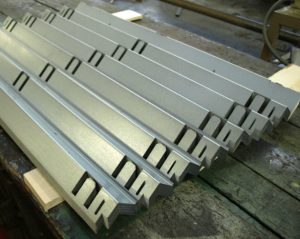 While it's certainly niche, roll forming is still like any other metal manufacturing process. A little collaborative engineering and a lot of lean manufacturing practices equal mutual success.
Full-service roll forming companies should give you expert advice, help you design quality parts, and find ways to keep your costs low.
For example, your roll former should involve its engineers at the very onset of your component design. This ensures your parts come out in the most efficient and economical way.
This is just a taste of the full-service experience you deserve and should expect from metal roll forming companies.
WHAT ARE FULL-SERVICE ROLL FORMING COMPANIES?
When working with a single-source roll former, you can expect the benefits of collaborative engineering, like:
Expert advice on choosing the optimal material for your application
Eliminating expensive, time-consuming secondary operations by identifying opportunities to punch holes, notches, or tabs in line with roll forming tools
Improving your new design to work flawlessly with the other components in your system
Your roll-former should be able to understand your business's needs and how external factors could affect the unit price of your part, including:
Material price fluctuation
Packaging improvements made over time
Producing smaller batches to address changing demand


ROLL FORMING ADVANTAGES (WITH THE RIGHT PARTNER)
Don't settle for a supplier-OEM relationship that's simply a trade of money for roll-formed parts. A roll former's multilevel service package should include:
Setup time reduction
Informed material buys
Monitored performance data
Dynamic inventory management
Supply system reviews


1. Setup Time Reduction
Your manufacturer should use a "pit crew"-style setup team to minimize machine downtime. This allows you to order small cycles when necessary while keeping fabrication costs low.


2. Informed Material Buys
The advantages of roll forming are moot if your supplier isn't fully helping you achieve savings.
Your roll former should keep raw material costs transparent and monitor steel markets closely. If a good deal on stainless steel arises, your supplier should advise accordingly and pass the savings on to you.


3. Monitored Performance Data
Does your roll former back up its claims?
Your partner should make sure your roll-formed shapes arrive on time and meet your quality expectations. For reference, Dahlstrom consistently achieves an on-time delivery rate of 99.5% and a field quality defect of fewer than 4,000 parts per million (PPM).


4. Dynamic Inventory Management
Your manufacturer should employ point-of-use feedback to develop the ideal Kanban consumption profile for your company. A seasonally adjusted, simple Kanban system results in immediate component availability while inventory turns remain high.


5. Supply System Reviews
Any good supplier meets with customers regularly to discuss:
Detailed usage data
Raw material pipeline status and market price trends
Any potential component design or process changes
This keeps all parties on the same page and ahead of the curve should issues develop within the supply chain.

6. Tooling Ownership
The supplier may even "go in" with you on tooling. Cost amortization allows you to keep full ownership of tooling and avoid hidden fees. Depending on the awesomeness of your partner, you may get:
Lower total cost of ownership

: Amortization reduces up-front costs and lets you make small payments.
Long-term ROI: You can keep the tools for other projects!
Flexibility: Want to take your tooling elsewhere? Some manufacturers don't mind.


7. Economic Runs
You should strongly consider sticking with roll formers that offer economic order-quantity runs. These manufacturers will hold your inventory and distribute it to you as needed. Economic runs maximize volume and reduce setup time, without leaving you high and dry.
You can also approach your roll forming supplier about discounting small orders in exchange for a longer contract. The result may be a win for both sides.
ROLL FORMING AT DAHLSTROM
The roll forming process is complicated, but definitely worth it … with the right partner.
When it comes to supplying original equipment components, Dahlstrom is the leading roll forming service in the world, with nearly 120 years of experience.
Our quality system metrics equal those of world-class companies 10x larger than us. We work with you to develop a full-service package that guarantees we understand your consumption profile as well as you do.
If you have interest in a roll forming supply system that has the capacity and agility to meet the dynamic needs of your fast-paced industry, contact us below.



Looking to Keep Costs Low?
Are you concerned with keeping your budget in line? Read our guide to see how you can keep your roll-forming costs low.


(Editor's note: This article was originally published in January 2016 and was recently updated.)
Topics: OEM Roll Forming, Inventory Management, Supply Chain, Cost
RELATED POSTS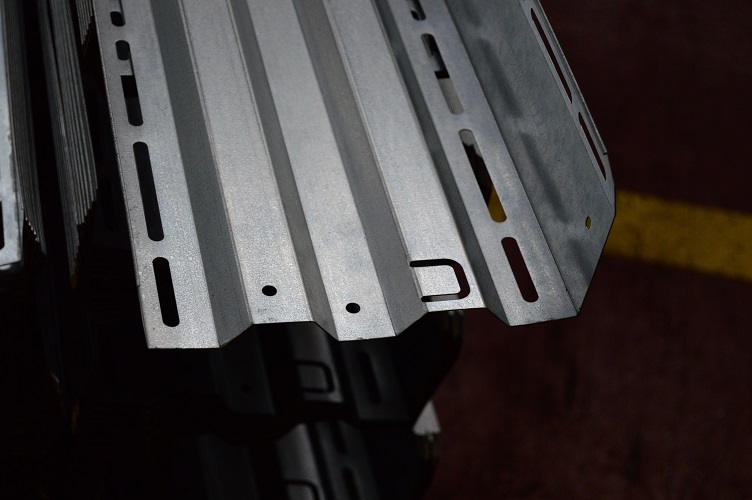 "What is metal roll forming?"
Even design engineers with 20+ years of experience still Google this question. Despite its efficient and industrious nature, roll forming is a niche manufacturing process known to few and understood by even fewer.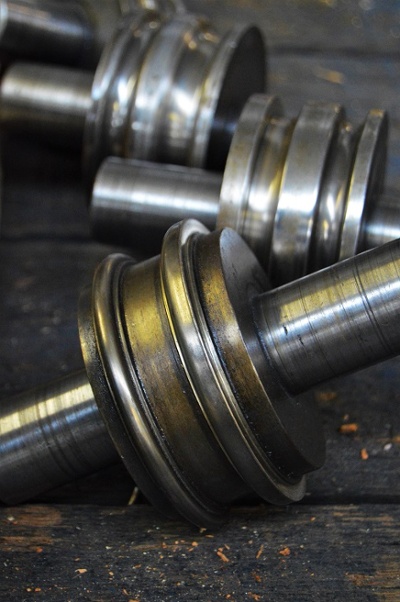 When it comes to metal fabrication processes, roll forming is one of the most affordable available.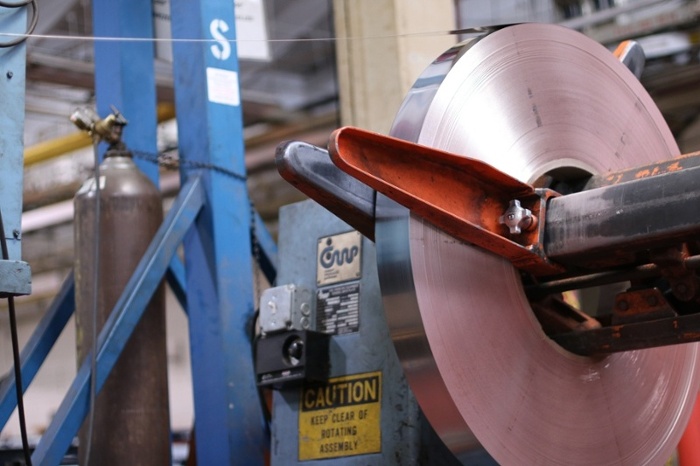 People not familiar with roll forming usually need some education regarding the machines' capabilities and limitations – even people who regularly work in sheet metal roll forming. There's a reason skilled roll form engineers are a coveted resource – this is complicated stuff.