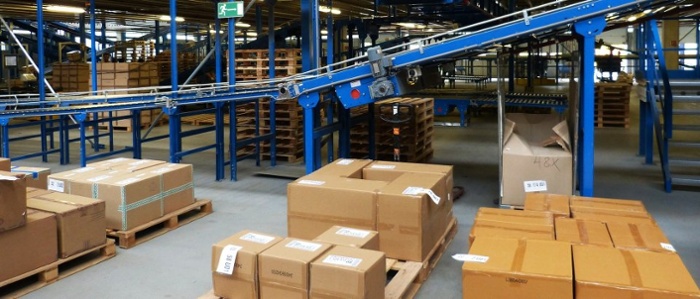 Kanban inventory management was developed in the 1950s by Taiichi Ohno, a Toyota executive. He took notice of the way supermarkets handle and replenish their inventory, and applied those strategies to the manufacturing process. Today, kanban is a major component of lean manufacturing techniques, and manufacturers around the world have adopted the process.
Kanban works closely with just-in-time manufacturing concepts. It aims to provide the right amount of inventory in the right place at the right time. It requires in-depth analysis to understand how much inventory to hold at a given time, when to replenish inventory, and how much to replenish. The amount of inventory should match and meet customer demand without overproduction.
Ideally, you would completely eliminate excess inventory, one of the seven deadly wastes in lean manufacturing. Inventory ties up:
Manpower
Money
Energy
Equipment
Reducing excess inventory frees up those resources to make the overall manufacturing process more efficient.


How Does Kanban Inventory Management Mesh With Lean Manufacturing?
There are six rules of kanban inventory management specified by Toyota:
The kanban card indicates exactly how many items the supplier should produce. The supplier produces those items in exactly the amount and sequence specified by the card. Those items are sent to the customer.
The kanban indicates how many items the customer takes. The customer takes only the number of items specified by the card.
NO items are made or moved without the appropriate kanban attached.
There should ALWAYS be a kanban with an item, no exceptions.
Incorrect amounts and items with defects are never sent on to the next process or to the customer.
The fewer kanban used, the more sensitive the process is. Kanban amounts are reduced to decrease inventory and show weaknesses in the system.
Unlike EOQ and other forms of inventory management, kanban does not rely on forecasting and guesswork. Kanban itself means "signboard" or "visual card" in Japanese, and workers use actual physical cards to track inventory and project status.
The cards contain product info, stock level info, and other important information. The cards are moved around with the inventory, from the client to supplier, and they signal exactly what should happen at each stage of the process.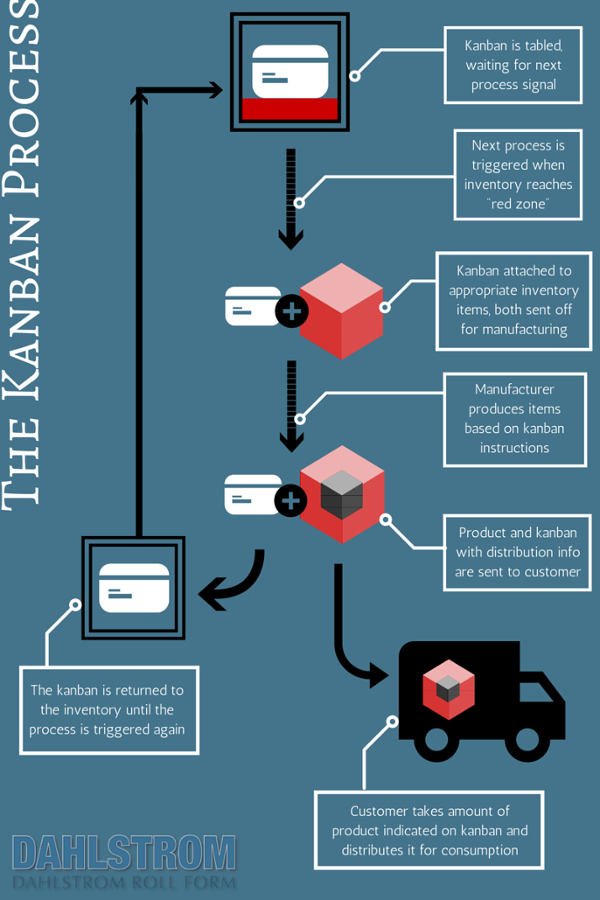 Benefits of Kanban
Here are the benefits we've seen for customers:
Higher inventory turns
Minimal waste
Higher quality, quicker response to customer needs
Lower total cost, since inventory levels are lower
Stronger relationship between vendor and customer
Dahlstrom manages inventory for a lot of customers. Before introducing kanban techniques, lead time was slow and the manufacturing process was inefficient. After implementing kanban, we were able to react more quickly to customer needs and manufacture products much more efficiently.
Kanban inventory management has proved to be a boon to us and our customers. If you're interested in what Kanban can do for you, feel free to contact us.
(Editor's Note: This article was originally published in January 2016 and was recently updated.)
Topics: OEM Roll Forming, Inventory Management, Supply Chain, Roll Form Manufacturer, Cost
RELATED POSTS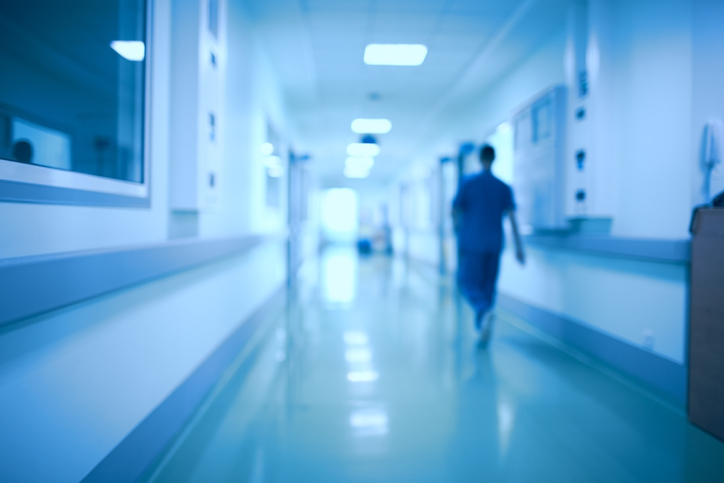 The coronavirus pandemic has forever changed the way many of us think about architectural design and materials.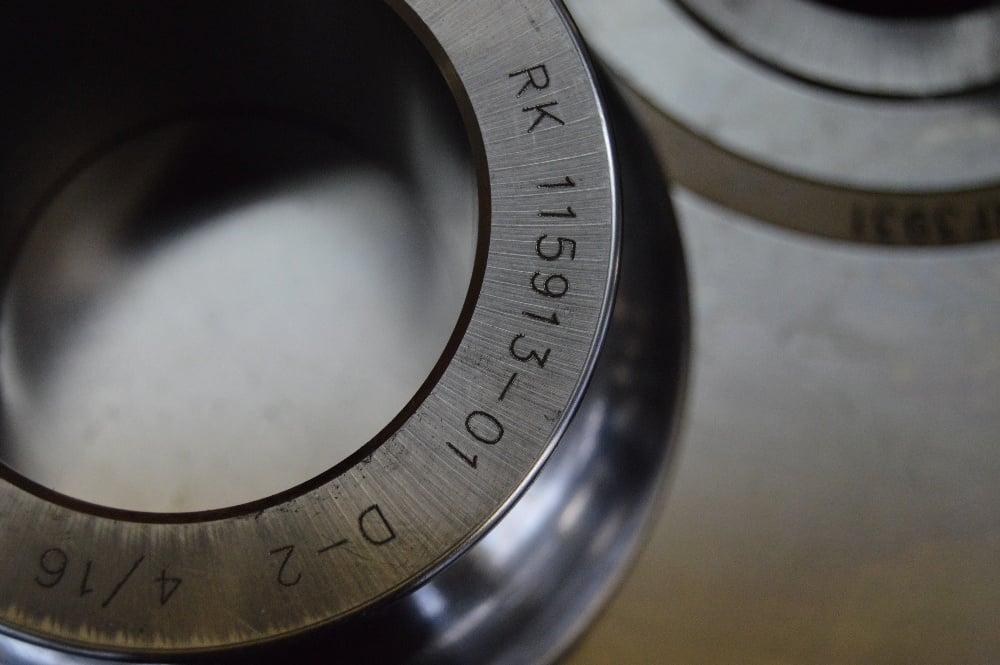 Since the turn of the 20th century -- or perhaps much earlier -- roll forming has quickly and cost-effectively produced metal parts for many industries.
One clutch roll forming advantage is that it's a highly repeatable metal fabrication process. The machine pulls a coiled strip through a[...]

Bringing metal roll forming processes into your plant is a complex investment. It's more than just buying a machine that you turn on and off whenever you need it. There are additional costs and risks you won't understand unless you run a full-blown roll forming factory.