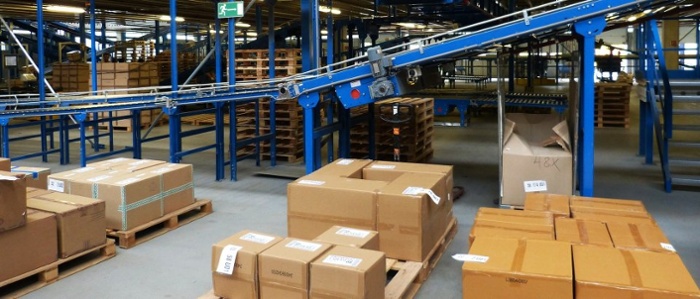 Keeping control of inventory requires intentionality.
Insufficient inventory management leads to more waste, higher costs, and a poor vendor/customer relationship.
But how do you manage steel inventory, which is a big investment with a limited shelf life? You need a lean inventory management system.
For our money, kanban inventory management provides the best control of your supply chain. This process has created higher inventory turns, less inventory costs, and better communication between roll formers and their customers.
So how does it work?


What Is LeaN Inventory Management?
The lean methodology seeks to continuously improve the inventory management process while respecting employees and providing more value for customers. There are six goals of the lean methodology:
Limiting waste
Putting people first, not processes
Delivering fast and often
Applying the customer's point of view when designing a product
Introducing improvements across the board, not in select teams only
Always taking improvement opportunities
Some of the benefits of lean inventory management include:
Fewer machine and process breakdowns
Higher efficiency
Less inventory space needed
Less overhead
Lower cost of production
Kanban is one version of the lean inventory management system.


What Is Kanban Inventory Management?
Kanban inventory management was developed in the 1950s by Taiichi Ohno, an industrial engineer at Toyota. He took notice of the way supermarkets handle and replenish their inventory and applied those strategies to the manufacturing process.
Today, kanban is a major component of lean manufacturing techniques, and manufacturers around the world have adopted the process. Nike, Jaguar, and Next Phase Medical Devices are great kanban inventory system examples.
The just-in-time system and the kanban system of inventory management go hand-in-hand. The Kanban method of inventory control aims to provide the right amount of inventory in the right place at the right time. It requires in-depth analysis to understand how much inventory to hold at a given time, when to replenish inventory, and how much to replenish. The amount of inventory should match and meet customer demand without overproduction.
Ideally, you would completely eliminate excess inventory, one of the seven deadly wastes in lean manufacturing. Inventory ties up:
Manpower
Money
Energy
Equipment
Space
Reducing excess inventory frees up those resources to make the overall manufacturing process more efficient.


How Does Kanban Inventory Management Mesh With Lean Manufacturing?
Unlike EOQ and other forms of lean inventory management, the kanban system does not rely on forecasting and guesswork. Kanban itself means "signboard" or "visual card" in Japanese, and workers use actual physical cards to track inventory and project status.
The cards contain product info, stock level info, and other important information. The cards are moved around with the inventory, from the client to the supplier, and they signal exactly what should happen at each stage of the process.


There are six rules of the Kanban method of inventory control specified by Toyota:
The kanban card indicates exactly how many items the supplier should produce. The supplier produces those items in exactly the amount and sequence specified by the card. Those items are sent to the customer.
The kanban indicates how many items the customer takes. The customer takes only the number of items specified by the card.
NO items are made or moved without the appropriate kanban attached.
There should ALWAYS be a kanban with an item, no exceptions.
Incorrect amounts and items with defects are never sent on to the next process or to the customer.
The fewer kanban used, the more sensitive the process is. Kanban amounts are reduced to decrease inventory and show weaknesses in the system.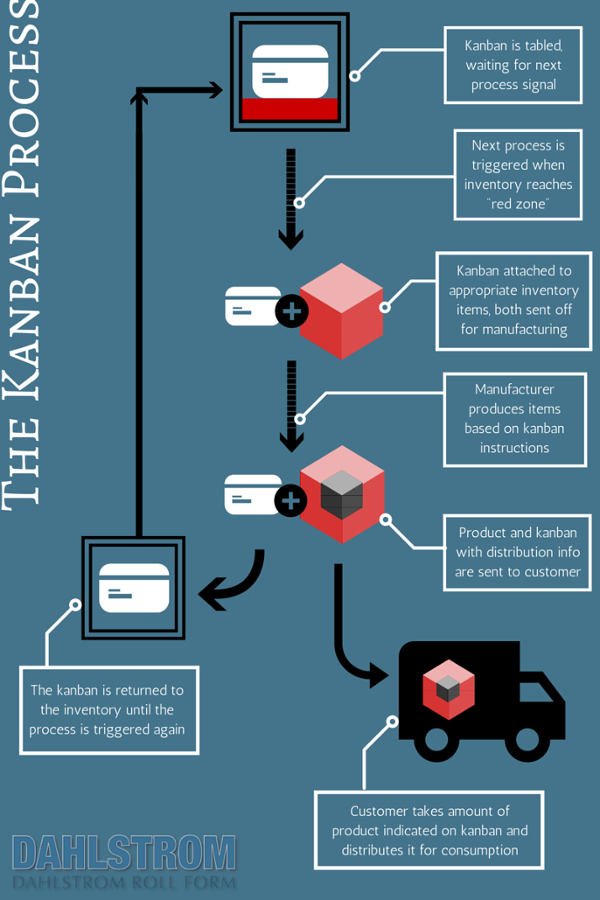 Benefits of Kanban Inventory Control in Roll Forming
How does this affect you, the customer? Here are the benefits of the kanban inventory system you'll enjoy:
Higher inventory turns
Minimal waste
Higher quality & quicker response to customer needs
Lower total cost, since inventory levels are lower
Stronger relationship between vendor and customer
A personal story for your education: Dahlstrom manages inventory for a lot of customers. Before introducing kanban techniques, lead time was slow and the manufacturing process was inefficient. After implementing kanban, we were able to react more quickly to customer needs and manufacture products much more efficiently. Today our on-time delivery date is above 99% and our customers love collaborating on forecasting needs.
A Win-Win for Roll Forming Suppliers & Customers
Kanban inventory management has proved to be a boon to roll forming customers. See why working with a lean roll former is your best bet:
(Editor's Note: This article was originally published in January 2016 and was recently updated.)
Topics: OEM Roll Forming, Inventory Management, Supply Chain, Cost
RELATED POSTS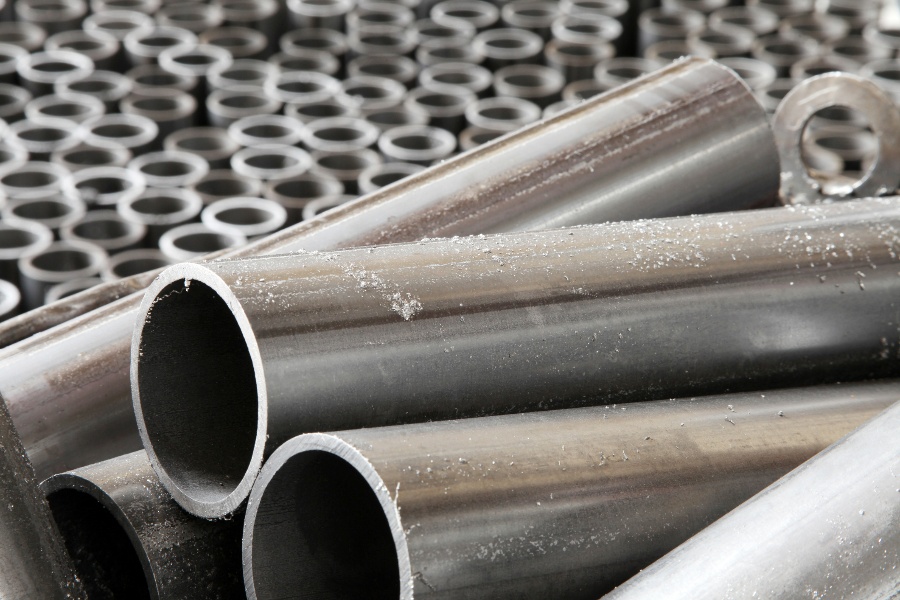 Discovering the intricacies of metal properties unlocks valuable insights for roll form engineering projects.
This knowledge helps you make informed decisions when selecting materials and ensures that your project meets all quality standards.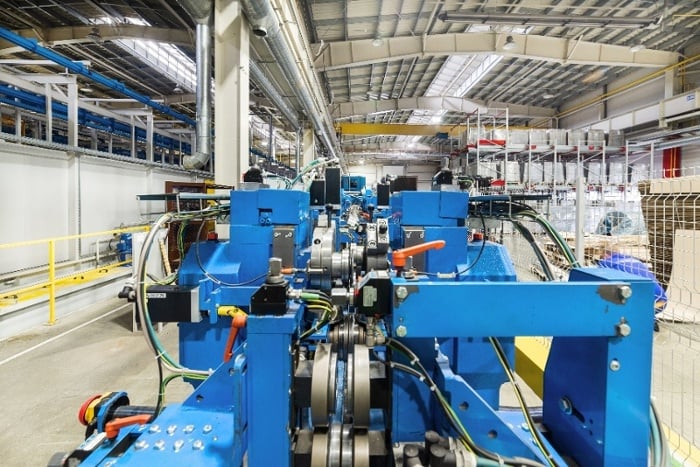 Finding the right material for your job while staying within budget can be a challenge.
Roll forming offers a cost-effective solution for shaping certain materials, particularly those with complex bends or precise angles.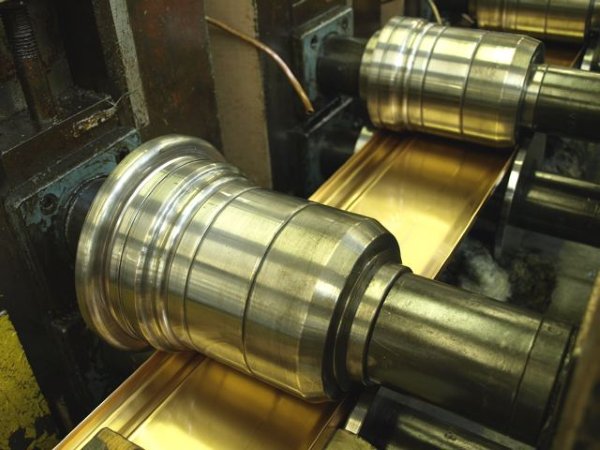 As a manufacturer, you know that the manufacturing process behind your components makes a big difference in the quality of the product.
But with all of the different metal parts manufacturing methods available today, it can be difficult to determine which one is best for your needs. Different[...]