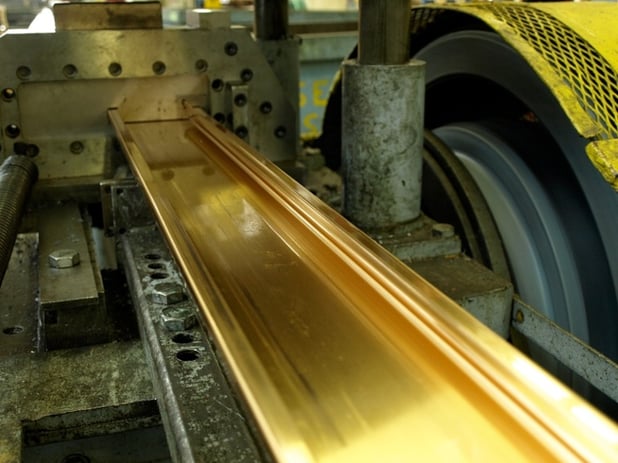 Your business is in a niche market. Your suppliers should treat you accordingly.
Whether you need custom roll forming for warehouse shelving, architecture, HVAC systems, or transportation, your supplier should understand these businesses are not all the same. Each niche market has its own needs, problems, and opportunities.
A reliable custom roll forming company knows your business from top to bottom. At Dahlstrom, we want to understand your company as well as you do. For us, that's the foundation of a successful partnership.


Why Partner With Dahlstrom For Custom Roll Forming?
Your company might consider roll forming in-house to save costs and better control your supply chain. However, this may not be the easiest or most economical solution.
Working with Dahlstrom, you get a partner that is fully committed to your success, keeping your costs low, and manufacturing quality roll formed parts.
Here are three reasons why partnering with Dahlstrom is your best bet:
We know your business
We customize for your business
We care about your business


1. We Know Your Business
We work with a variety of businesses, all with unique needs. We meet quarterly with each of our clients to ensure everything is running smoothly. Quarterly reviews are frequent enough to catch any issues that pop up and give us a solid sense of what your business needs.
Our quarterly reviews also allow us to track inventory levels. We want to ensure that we have just the right amount of material when you need it. We review:
Material consumption rates
Raw material supply chain status
Market price trends
Business forecasts
Component design/systems changes


Once we have a year's worth of data, we can optimize material purchases for each quarter. By studying consumption rates, we can determine what you need ahead of time.
We work with you on material purchases. By knowing the current inventory levels, how much you'll need, and what's happening in the supply chain, we can help your business get exactly what you need at the best price. Our vendor-managed inventory systems ensure everyone is on the same page.
Our quarterly reviews also include:
Adjustments in estimated order volumes
Pending part design changes
Freight utilization assessment
Miscellaneous Cost-saving ideas


2. We Customize For Your Business
Because your success is our success, we ensure you get exactly the parts you need. Our engineers are involved in the component-design process from the very beginning. We look for ways to develop economical tooling and minimize raw material costs. Whether your part is a basic "U" shape or very complex with tight tolerances, we help you create components that match your exact specifications.
With roll forming, we are able to provide "typical" secondary features like holes, notches, slots, knockouts, and stamps… at no additional cost per part.
With expert engineering and proper planning, we design our tools to process these features within the roll form production cell. In doing so, we save you money by not involving additional vendors or double-handling the product.
We work with our clients to solve problems as they arise. We look for ways to streamline production and cut costs by using local secondary assemblers or doing extra work in-house. We've helped customers optimize their designs to make high-quality parts at the best price. As an experienced, agile partner, we can roll with whatever you need.
We employ vendor-managed inventory systems for our customers with repetitive, ongoing production requirements. We tailor each system to your company's product demand based on proven just-in-time delivery, Kanban, and pull-system concepts. By partnering with us, you can enjoy immediate component availability and maintain optimal inventory.


Resource: Click below to learn more about our vendor-managed inventory system.
3. We Care About Your Business
We value long-term relationships. As one of the oldest roll forming companies in the U.S., we've built our business on being an agile, consistent, and reliable partner.
Taking the time to build long-term relationships with our customers has been a key to our success for nearly 120 years. For Dahlstrom Roll Form, roll forming is almost secondary to understanding our customers. We want to know who they are and what they need. We succeed when your business succeeds.
We have manufactured best-in-class OEM components and decorative metal mouldings since 1904. We boast a 99% on-time delivery rate, ensuring you get the materials you need when you need them. We also consistently achieve a field quality defect of fewer than 4,000 parts per million (PPM), on par with some of the best companies in the industry. We work hard to keep time and material waste as low as possible.
Along with consistently producing the highest-quality components in an ISO 9001:2015 facility, we offer the following services to all of our customers:
Dedicated account managers
Personalized quarterly reviews
Custom vendor-managed inventory
Expert tool design & part optimization
Pass-through raw material pricing
Tailored packaging & logistics
Minor assembly & washing
In-house powder coating
You Could Take Roll Forming In-House, But Should You?
It may be tempting to bring roll-forming into your shop. After all, being able to control parts of your supply chain is less risky than outsourcing.
Unfortunately, taking on roll forming isn't as easy as buying a machine that you turn on and off whenever you need it. Producing roll formed parts in-house is a costly and complex process.
First, the cost of a complete roll forming system ranges from $200,000 to $2,000,000 – and that depends on the complexity of your part family. Most in-house systems can only produce one part profile, and a typical line can generate about 1.5 million linear feet per year in a single-shift operation.
If you're planning on purchasing your own roll forming system, you'll need high volumes to see a decent ROI.
You're also going to need experienced machine operators. Only operators with years of experience in this specific manufacturing process consistently manufacture quality parts. Roll forming training is extensive, and experts are expensive to hire.
Also, in-house roll forming means in-house inventory control. Does your company have:
Personnel and space to hold Inventory and keep costs low?
Processes to minimize stock to reduce costs while providing a buffer for changes in demand?
Inexperienced inventory management can cause costly supply chain disruptions.
In-house roll forming is appropriate for some companies, but it's not a cost-effective alternative for everyone. For many, a contract roll former will produce higher ROI and reduce stress levels.


Custom Roll Forming Experience You Can Trust
Dahlstrom Roll Form is more than an OEM manufacturing company; we're a solutions partner. We combine roll form engineering expertise and lean factory processes to ensure your product is manufactured to your specifications. We strive to understand your business needs as well as you do.
Topics: OEM Roll Forming
RELATED POSTS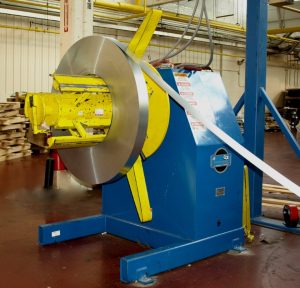 Roll forming is a metal fabrication process that involves the bending of metal strips to create a certain shape or design. It's one of the most simple and easy-to-understand metal forming processes there is; however, there are several components that go along with it.
Once you learn about these[...]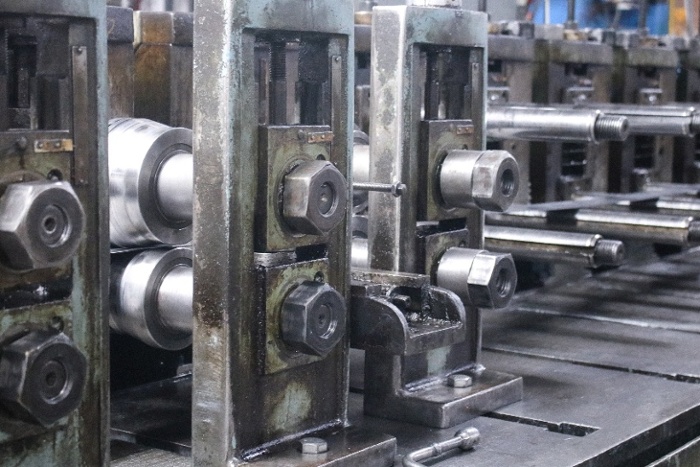 In the world of roll forming, controlling tolerance is the balance roll formers constantly navigate; it's a subtle art and a complex science – similar to pitching in baseball.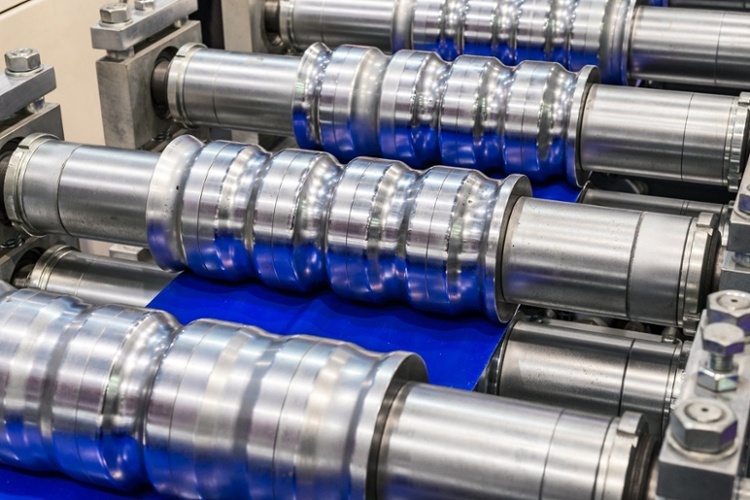 Durability. Flexibility. Cost-effectiveness. Adaptability for a variety of industrial and commercial applications. You've probably wondered at some point how hot forming and cold forming compare in when it comes to forming metal.