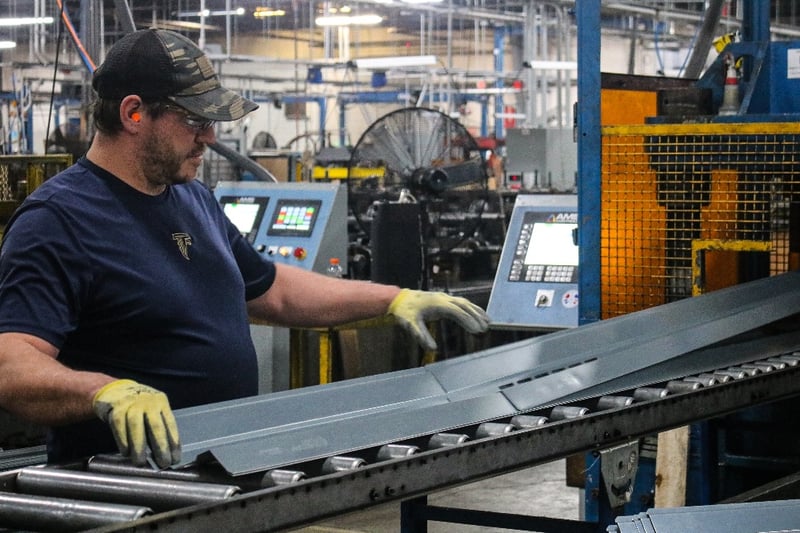 Think of roll forming as the ability to make creations using an Etch-a-Sketch or drawn with your pen without lifting the tip from the paper. If you can envision the cross section your end product in this manner, there's a good chance you can — and will want to — roll form it.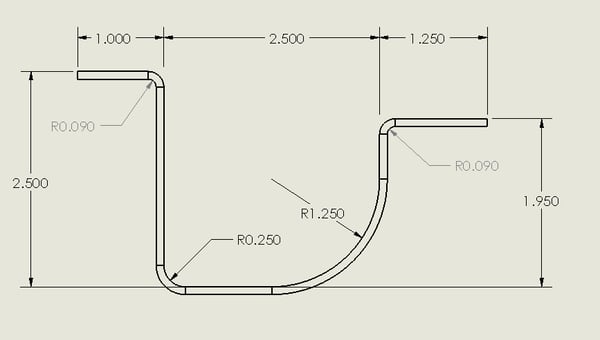 Manufacturers look to roll forming services for several benefits: flexibility, durability, cost-effectiveness, and adaptability for a variety of industrial and commercial applications. While there certainly are some products that can be produced effectively through a manufacturing process like press braking, stamping, or extrusion, certain shapes where a flat sheet is the raw material are best made through roll forming.
If any of these elements are included in your profile design, definitely consider making them as metal roll formed profiles.


5 EFFICIENT METAL ROLL FORMED PROFILES
1. Hems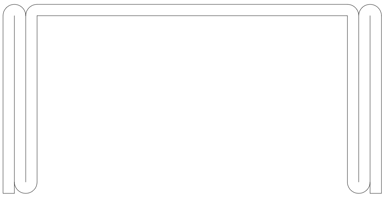 Just like a seamstress makes a hem on fabric to provide an even finish, roll forming can be used to fold metal over 180° onto itself.
Instead of just bending the metal back to form sharp angles, a hem provides a smooth edge. There is a tremendous time and cost advantage to roll forming this shape because it can be accomplished in one progressive action, as opposed to the multiple steps involved in other processes. Depending on the tooling, these additional steps can lead to a longer setup process, adding to concerns of:
While there are hemming tools for brake forming, they simply don't provide the consistency of roll forming.


2. Hollows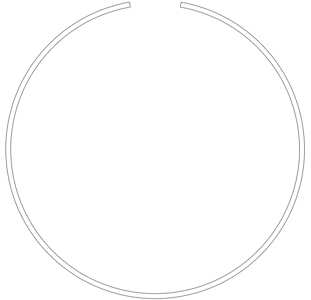 Anything that is hollow or even close to hollow is best created as a roll formed part.
Tubing and architectural mouldings can be roll formed, and then seam welded if necessary, to create a smooth, seamless exterior. As a shape gets closer to true hollowness (like the nearly enclosed circle of the power button icon on your computer), the more sensible it is to use roll forming. A more open "U" or "C" shape, however, has enough room inside for brake forming machines to produce quality parts.
An additional cost advantage is that welding can also happen in-line, cutting down on run time.
3. Multiple Angles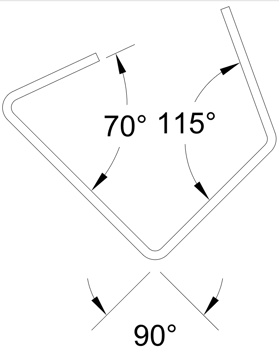 While some processes (i.e. brake forming) might be able to form a single 90° angle, they just can't keep up with roll forming when it comes to multiple bends that do not form perfect right angles. That would require the creation and installation of separate tools with all those different angular shapes to get sharp bends.
"Air bending" with a single "knife" punch on a brake press could also be used. However, your bends would have a generously large radius.
Unlike the continuous process of roll forming, alternative processes create unnecessary production delays by having to frequently change tools and reset equipment.
4. Metal Punching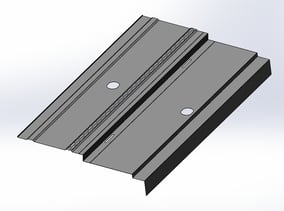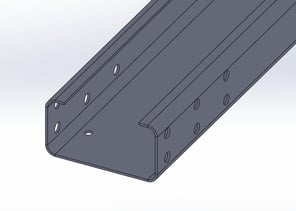 If you want to punch repeating holes in the metal profile, it's most efficient to perform this action as part of one continuous process — possibly only via roll forming.
Other forming processes require multiple steps at different machines.
If the metal is going through the roll forming line anyway, you might as well realize the time and money savings of getting the punching done as part of the forming process!
5. Multiple Radii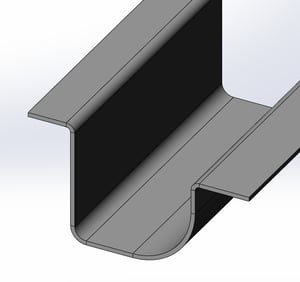 Multiple bend radii create problems in conventional press brake forming methods for a variety of reasons.
Whenever a second or third radius is designed into a part, there is a tool change requirement. Traditional forming on a press brake has tried to accommodate these types of parts by reducing:
Costly setup times
Multiple operations
Staging requirements
There are brake forming options that reduce setup times and eliminate secondary operations. But ultimately, they will never be able to compete with the single-process, single-tool setup efficiency and low-cost production of roll forming.


Where to Use Metal Roll Formed Profiles
Because of its capability to produce widely desired shapes in an economical and efficient manner, roll forming has applications in industries like:
Auto and locomotive
Solar panel mounting systems
Commercial construction
Warehouse and distribution storage systems
When you need components with complex profiles that require lots of bends or a bend unique radius, you can't — or shouldn't — forget about roll forming. If you have any questions about whether your project is a good fit for roll forming, ask a vendor directly!
(Editor's note: This article was originally published in December 2018 and was recently updated.)
Topics: OEM Roll Forming, Architectural & Design
RELATED POSTS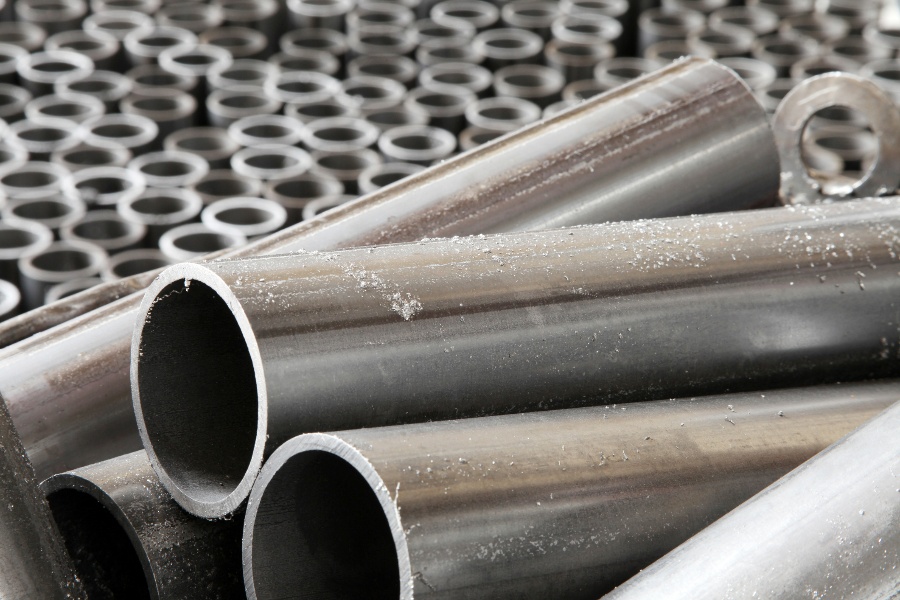 Discovering the intricacies of metal properties unlocks valuable insights for roll form engineering projects.
This knowledge helps you make informed decisions when selecting materials and ensures that your project meets all quality standards.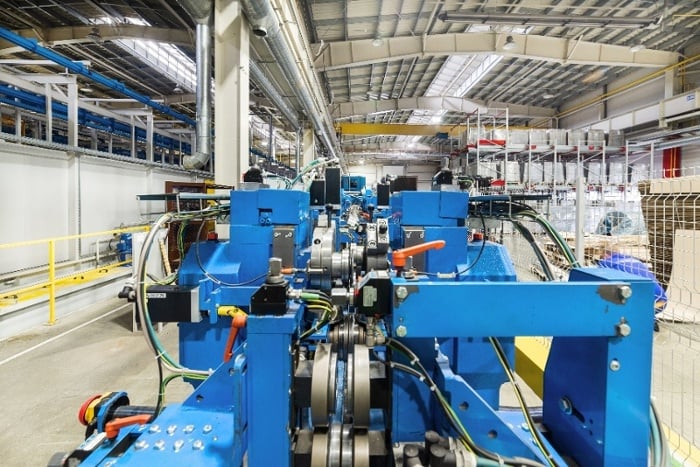 Finding the right material for your job while staying within budget can be a challenge.
Roll forming offers a cost-effective solution for shaping certain materials, particularly those with complex bends or precise angles.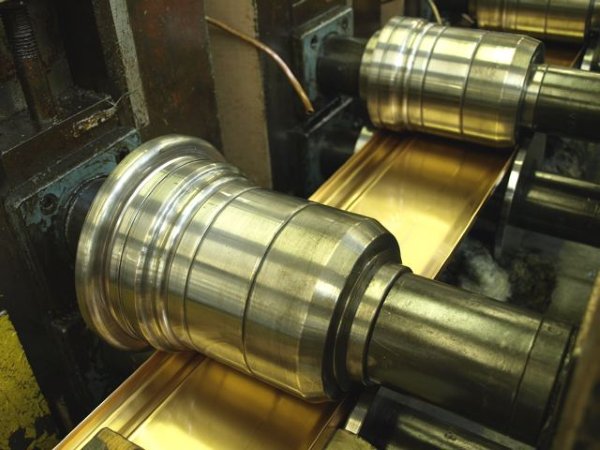 As a manufacturer, you know that the manufacturing process behind your components makes a big difference in the quality of the product.
But with all of the different metal parts manufacturing methods available today, it can be difficult to determine which one is best for your needs. Different[...]