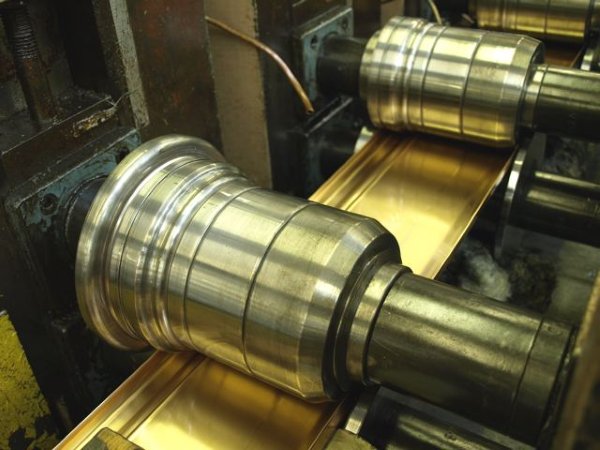 There are four main metal forming services used in the manufacturing industry today: press braking, stamping, extrusion, and roll forming. All have advantages and disadvantages, so the one you choose will depend on a few important factors:

Should you use roll forming, press braking, or other metal forming services? The answer depends on:

Order volume
Forming speed
Run length
Secondary operations
Value-added services
Surface appearance
Tolerances
Part length
Material thickness & strength
Shape complexity
Each forming operation will perform differently for each factor.


Metal Forming Services: Roll Forming vs. Press Braking Vs. Stamping Vs. Extrusion
Press Braking
Press braking is efficient and cost-effective compared to the other options, but only at small volumes and with shorter part lengths. Larger orders get expensive very quickly, as the brake forming process is labor intensive. Brake presses are also unable to handle longer parts.
A brake press is normally easier to set up (depending on the number of dies needed for the complete forming sequence) which saves time and cost. Brake press tooling is normally less expensive than roll forming or stamping.
Press braking runs into a few challenges in its forming process.
First, it's difficult to provide value-added features like holes or punched shapes during the process. If your product requires different features or fabrications, press braking may only be the first step of many to make your part.


Multiple close bends, angles, radii, and hems are a challenge for press braking, due to the way the press forms the metal. The brake dies are not made for complex forming.


A brake press requires an operator (or 2 for longer parts), and brake press strokes are slow and sequential. So, although you won't be paying as much for tooling, the amount of time and labor cost will quickly drive up the cost for large orders.


Press braking is not a delicate process. The force of the die shaping the metal often leaves scratches and tool marks. If aesthetics don't matter for your application, you won't need to worry about this as much.


Press braking is not as accurately repeatable as other forming styles -- some refer to it as an "art" rather than a science due to its inconsistency. Tolerances are not as tight as with other types of metal forming, and the final product is very dependent on the accuracy of the steel blank used and how that blank was created .
If you don't need really tight tolerances, don't care about appearance, and have a small order volume, press braking might be the metal forming service for you.


Stamping
Stamping has been the go-to process for many years due to its ease and affordability. Cycle times are short, it can produce complex & fabricated parts, and it doesn't require a skilled operator.
However, stamping cannot produce long parts, it fights with springback, and it leaves tool marks and scratches on the products. In addition, it also has difficulties with:
Multiple lengths required for the same profile - each different length will require a different stamping die. This drives up the tooling cost very quickly.


Stamping can't form long parts, but you can pay to have workers connect two shorter pieces.


With stamping tools, changes to the punching patterns cannot be made.


In general, the tooling to form longer parts is much more expensive.
As you can see, the cost of roll forming vs metal stamping is highly dependent on your specific project needs. Jobs with shorter parts, parts of the same size, and no need for aesthetics may benefit from stamping.


Extrusion
You can think of the extrusion process like a Play-Doh squeezer or a pasta machine. The material is forced through a die while still soft to create the desired shape.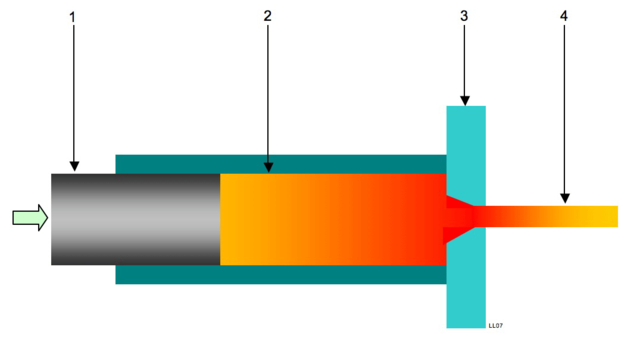 The consistency of the die means an extruded part will have very tight tolerances.
Unlike press braking and stamping, extrusion allows for multiple cross-sections, wall thickness control, and the tooling costs are incredibly low. There are four main disadvantages to extrusion:
No value-added activities during the process. Extrusion does not allow for any type of fabrication while the metal is being formed. Any added holes or features require secondary operations.


Requires secondary artificial aging process. Because the metal is pushed through the die while soft, it requires a trip through an aging oven once formed.


Thin parts are a challenge. Although it is possible, extrusion isn't the best way to form thin parts. As the parts are extruded, they are prone to tangling and deformation.


Extrusion requires a tremendous investment in equipment and tooling. The chemical structure of steel means it's difficult to make soft enough to force through the die. Steel extrusion is confined to only a handful of specialty companies globally, and they require very high order volumes to take a project.
Extrusion is best for projects with thick walled (.060" +) aluminum, non-steel, non-fabricated parts.


Roll Forming
Roll forming tooling costs are higher compared to other forming services, but roll forming allows for more in-line fabrication, medium to large runs, and higher volume orders.
Due to the more gradual forming sequence, roll forming produces extremely tight tolerances as well as an attractive finish. The process allows you to add tooling to create any shape, no matter how complex. Because the material is coiled and fed through, there are no limits on length.
Roll forming easily handles high volume orders, and is more cost-effective at high volumes. It allows for in-line fabrication (lower labor cost) and can easily form high-strength steels while accommodating for springback.
There are only a few drawbacks to the roll forming process:
Small orders are more expensive compared to brake forming.


Tooling can be expensive, though this can be justified over the long term by savings in labor cost per piece.


The roll forming line needs to be setup by an experienced operator.


Roll forming produces end flare due to linear stresses, an issue where one end of the part flares outward. You can talk to your manufacturer about how to control flare as there are many ways to approach it based on part geometry.
Roll forming performs best for projects that require medium to high volumes, tight tolerances, and an attractive appearance.
To learn more about the cost of roll forming, click here.
(Editor's Note: This article was originally published in January 2016 and was recently updated.)
Topics: OEM Roll Forming, Metal Forming, Benefits, Manufacturing Services, Processes, Roll Forming
RELATED POSTS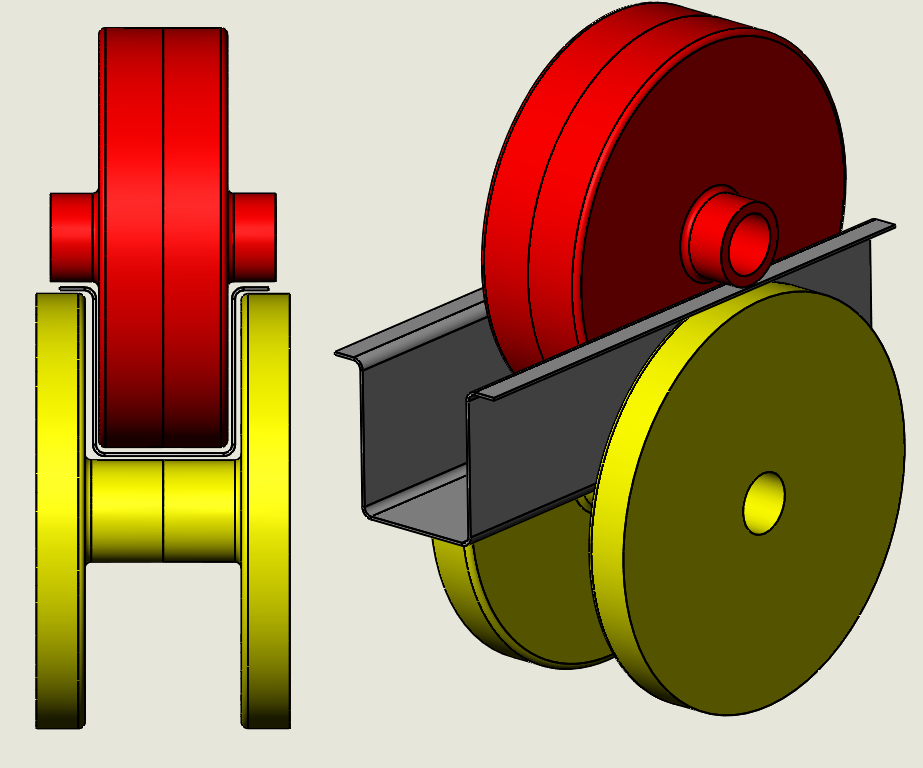 Tooling costs in manufacturing are already a sore spot for many purchasers, but some think roll forming tooling is cost-prohibitive altogether. Sadly, the up-front price tag blinds them to literal down-the-line savings.
That's right -- if your project fits, a roll former can actually optimize[...]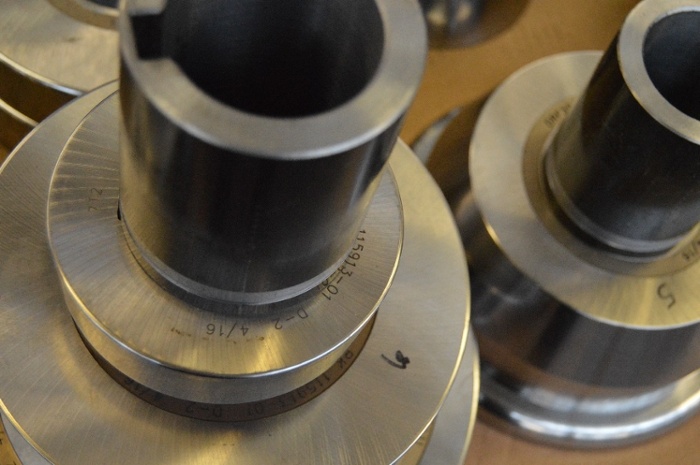 Quick: Which charges higher prices for metal fabrication -- a company that has in-house roll forming tooling design capabilities or one that outsources it?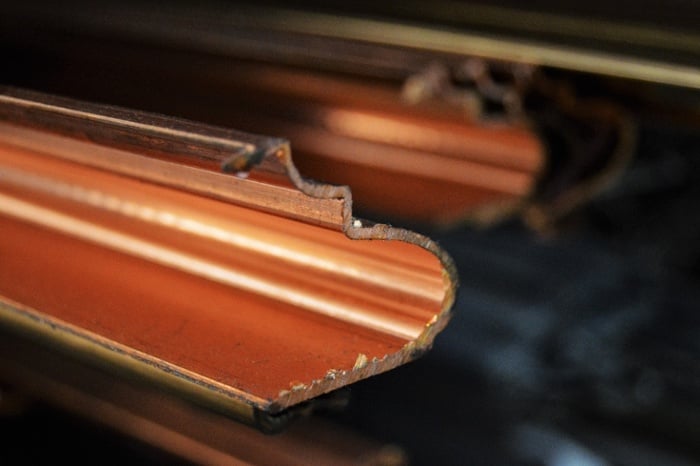 What does an OEM roll former do? Is the process any different from architectural roll forming? And how is either going to solve your project's case?