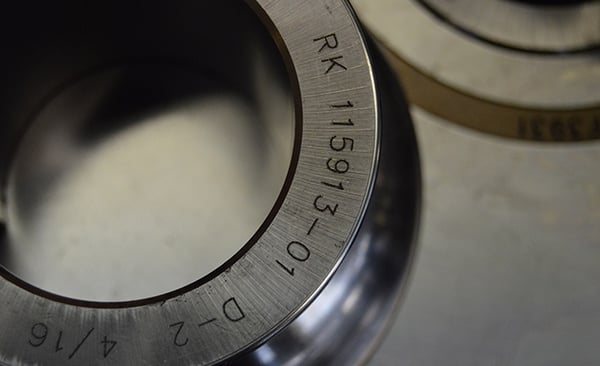 Roll forming is one of the most efficient and cost-effective methods of sheet metal forming.
However, it isn't free. So what major factors affect the cost of roll forming? (Hint: Your design choices play a big part in it.)
Want to Lower Sheet Metal Forming Costs? 5 Ways Roll Forming Can Help
Think of sheet metal forming costs in five ways:
Setup Time – The amount of time it takes to insert and remove the roll tools from the machine
Run Speed – The speed at which you can feed metal through the machine
Materials – The raw materials needed for the project
Value-Added Work –

Secondary operations built into the roll forming line

Packaging – Ensuring parts won't get damaged during shipping
Here is a closer look at each factor along with an explanation of how they affect roll forming costs. Understanding these three aspects will enable you to make the most cost-effective decision.


Setup Time
Setup time refers to the amount of time it takes to put the roll tools into the machine and then take them out. This time will vary based on the complexity of the shapes you're producing, which relates directly to the number of steps required for tool assembly.
The clock starts when you retrieve the roll dies from storage. Facility organization is the most important factor in retrieval speed - if there's a repeatable method and clear working space, retrieving roll dies is simple. However, if the plant is cluttered and the workers are disorganized, time will most certainly be wasted.
Inserting the roll dies into the machine is the next hurdle. This time varies depending on the availability of mechanical aids (cranes, hoists) or the number of people used to move the process along.
Lastly, there are multiple components within a roll form machine that affect setup time.
Pre-punch die design - can have a large impact whether you're doing multiple small punches or using a large die to do a lot of work in one hit.
Product shape definition - the complexity of a shape influences the number of roll stations and die spacers needed to form it.
Cut-off die design - a pure "shear" cut-off, a slug cut-off that produces a scrap "slug" between parts, or a combination cut-off and punching die all have different setup times.
To fully minimize setup time, Dahlstrom deploys multi-person "pit crews" to assemble and disassemble each machine. We also use a consistent assembly technique and our facilities are strictly organized.
As with real pit crews in NASCAR, we seriously consider any downtime a major loss for the customer.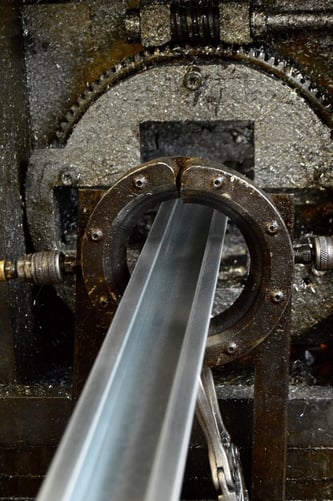 Run Speed
Run speed is the rate at which you can feed a strip of metal through the machine.
Once you have the roll dies in place and the steel loaded up, a roll form machine will run at a consistent, rapid pace. The faster it runs, the cheaper the components.
However, there are of course several different factors that influence run speed.
Machine's speed limitations – Just like cars, some roll form machines are initially built to run faster than others.


Number of roll dies in the sequence – If a machine only has ten roll die stations, each station is taking 1/10 of the work. In that case, each station is doing more work than a machine with twenty stations, which would only take 1/20 of the work. The less work each station has to do, the faster the metal can run through the machine and still produce a good, stress-free part.


Roll die diameter – If you remember your high school physics lesson about tangential velocity, you'll understand that larger diameters result in faster run speeds, making them cost effective.


Length of the final product – Very short parts take longer to run through a roll form machine. This relates to the time it takes the flying cutoff die carriage to return to the start position before it must accelerate and cut off the next part. Every time the die cuts off a piece of metal, it has to retract back and accelerate to punch the next one. This is why a short part can become the limiting factor.


Pre-punch strokes – Since the metal strip needs to stop momentarily to receive its punched features, the more features that can be punched per stop, the faster the parts will run. Dahlstrom die designers make sure punched parts stop for the least amount of time. "Slack loops" in the coil strip between the pre-punch press and the

roll forming

line allow the roll tools to run continuously… but the loops can only take up so much slack!
Unloading time

– If a part is extremely heavy or long, it will require mechanical assistance to move from the machine. This can slow the process down as the machinist waits for each piece to be moved.
Materials
Materials make up the bulk of sheet metal forming costs. Raw materials can be anywhere from 40-80% of the final cost.
The cost of a material depends on three factors: material thickness, market cost, and its scrap factor.
A thin, inexpensive material (like thin carbon steel) can take up 40-50% of the cost. If the material is heavy and expensive (copper, bronze, stainless steel), it reaches up to 80% of the total price.
The great thing about custom roll forming is that it produces little scrap - on average, only 0.5 - 3% scrap is produced. This makes it very cost effective, and there won't be as much monetary or material waste once you buy the materials.
Knowing how critical raw material cost is, Dahlstrom is constantly watching the world metal markets to ensure we take the optimal action for any customer's supply pipeline.


Value-Added Work
Secondary operations are processes that can be performed on roll formed parts after they're cut to length to add special features that improve functionality for the end user. These operations are often performed directly after the roll forming process (near-line), but they can also be done offline (in-house).
Some roll forming suppliers offer certain secondary operations for free if the time it takes to perform the operation is equal to or less than the time it takes for the next formed part to exit the machine. This can be a great way to save money.
Here are some examples of secondary operations for roll forming:
Additional punching and notching
Tight-tolerance end forming/resizing
Kitting shipments with other components
Minor assembly of mating parts


Packaging
Packaging is often underestimated but plays a crucial role in ensuring supply chain integrity. It also represents 3 to 5% of your parts' cost. Neglecting proper packaging can result in time-consuming unloading/unboxing and repeatedly damaged components, leading to unwanted costs and delays.
Special consideration should be given to custom roll-formed parts and long components, as they may require unique packaging solutions. Manufacturers familiar with roll form sheet metal fabrication will address these requirements from the outset. It is important to note that highly-custom packaging or selecting odd shipping sizes will impact costs, and manufacturers will take this into account when providing a final quote.
When designing custom packaging, several factors should be considered:
Method of removing roll-formed shapes from the box: Determine whether they will be pulled from the top or slid out from the end.
Maximum weight limits for packages within your facility.
Whether the packages will fit in your storage racks.
Whether metal components require protection from corrosion during transportation and storage.
Explore the possibility of designing reusable packaging.
Taking these factors into account will greatly contribute to the success of your project.


HOW TO REDUCE SHEET METAL FORMING PER-PART COST
Overall, custom roll forming is one of the least wasteful and most affordable metal manufacturing processes available. We might be a little biased – but the facts speak for themselves!
To learn more about how you can reduce your per-part cost, download the free e-book below:
(Editor's note: This article was originally published in January 2016 and was recently updated.)
Topics: OEM Roll Forming, Cost
RELATED POSTS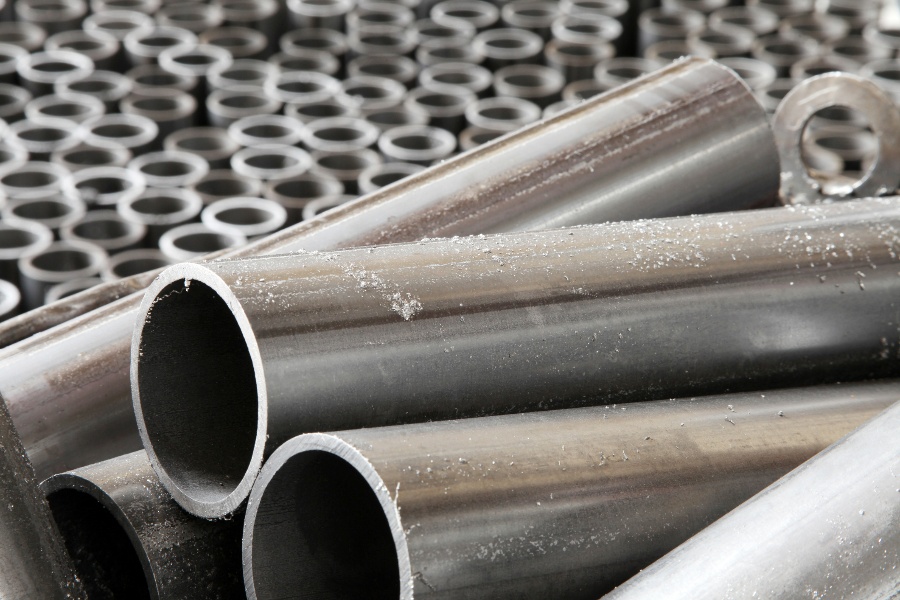 Discovering the intricacies of metal properties unlocks valuable insights for roll form engineering projects.
This knowledge helps you make informed decisions when selecting materials and ensures that your project meets all quality standards.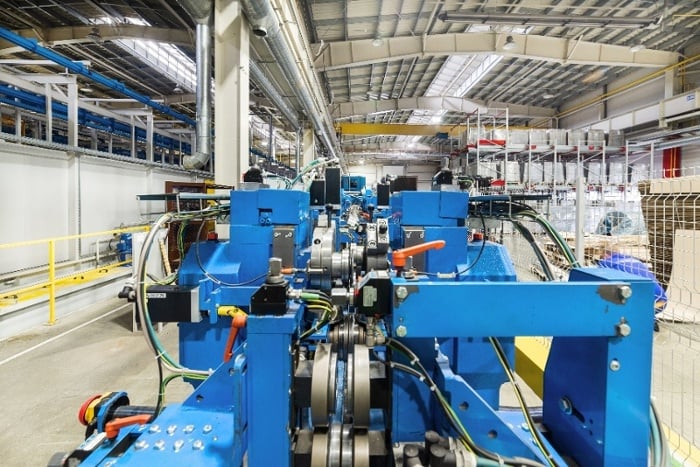 Finding the right material for your job while staying within budget can be a challenge.
Roll forming offers a cost-effective solution for shaping certain materials, particularly those with complex bends or precise angles.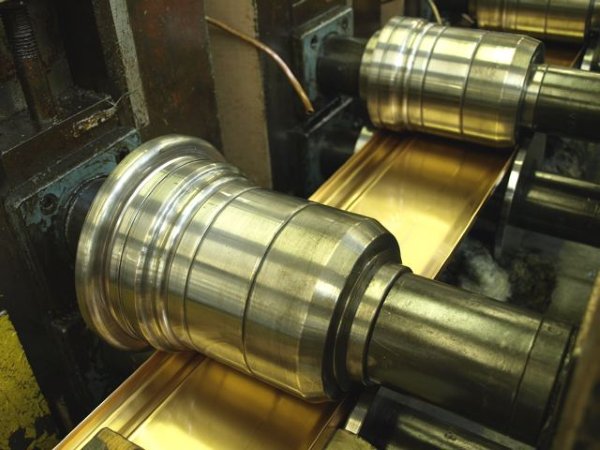 As a manufacturer, you know that the manufacturing process behind your components makes a big difference in the quality of the product.
But with all of the different metal parts manufacturing methods available today, it can be difficult to determine which one is best for your needs. Different[...]