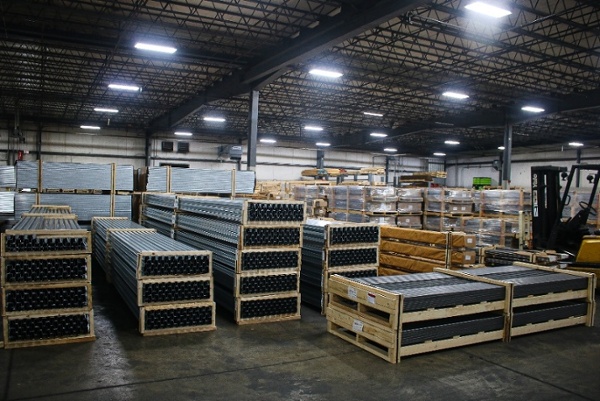 Do you remember the good old days, circa 2018, when your main concern in supply chain management was visibility and consumer demand? Goods were plentiful and there were almost no concerns about sourcing or risk.
If only we could all go back in time to warn ourselves. We could have built-in processes to mitigate the risk of having all of our parts manufactured off-shore.
But no one can turn back the clock, so the next best option is to make sure not to get caught flat-footed again regardless of world events or market conditions.
Adding a second source supply for your roll forming needs, by bringing on an alternate supplier, is insurance against the next possible disruption.
Analysis: Roll Forming Second Source Supply Planning Considerations
While we've previously advocated for contracting a single source supply for your roll formed parts, it was of a particular kind – domestic.
Maybe your company isn't ready to reshore your entire process. In that case, here's a breakdown of why you should consider developing a second source supply domestically:
Less risk
Increased flexibility
Improved quality
Cost savings
Higher efficiency
1. Less Risk
Putting all of your proverbial eggs in one basket carries significant risks, especially if a disaster (whether that be a global pandemic or a natural catastrophe) occurs. It's solid business planning to diversify your supply chain.
A second sourcing strategy ensures that there's no need to scramble for an alternative supplier in case of such an event. Your second vendor may not be a golden parachute for your failing supply chain, but they'd cushion your fall.
By having a second-source supplier, you can mitigate revenue losses due to:
Longer-than-anticipated lead times
Increased costs of scrambling to find a replacement supplier and losing buying leverage
Loss of customers
2. Increased Flexibility
The more flexible your supply chain, the more capacity it has to handle change.
Relationships with suppliers can shift over time. Perhaps the vendor who was once your most reliable ally has now become an obstacle in your manufacturing supply chain. Ensuring supplier relationships remain productive and beneficial requires ongoing management and attention.
Relying solely on one vendor may make it challenging to replace them if they underperform. Conversely, dual sourcing ensures your second vendor can pick up the slack while you secure another source, streamlining the replacement process.
Adding diversity to your supply planning also increases your adaptability when you see peaks in demand. Sometimes you need more than one vendor to hit your goals.
3. Improved Quality
When you shop around and stay open to new opportunities, it's possible to land a second supplier who offers improved product quality and customer service.
In your search, don't count out a smaller roll forming company. An OEM can realize a host of benefits partnering with a more tight-knit operation for a second supplier, such as:
4. Cost Savings
Sourcing from multiple suppliers can net you cost savings. With no single vendor gaining too much leverage over your purchasing relationship, you see benefits for a couple of reasons:
Diversifying your supplier pool prevents harmful monopolies from forming, which can lead to higher prices. Multiple suppliers drive competition, promoting even more savings, or even extra benefits offered to win or keep your business.
If you have multiple manufacturing locations, choosing a supplier closest to each location – instead of a single supplier shipping from a central location – can further reduce your freight costs.
Caveat: Dual Sourcing Doesn't Always Lead to Savings
Although dual sourcing may appear to lead to cheaper supplies by pitting vendors against each other, there are additional factors to consider. These can have an impact on prices, such as:
Low-volume orders: Opting to split your purchase between two vendors may mean sacrificing volume pricing, given the smaller individual spend. As such, your buying leverage is reduced.
Potential increased shipping: To reduce the risk of natural disasters or weather events adversely impacting your supply chain, it's ideal for vendors to be located in different geographic areas. However, the downside of this approach is the added shipping costs required to transport materials to their destinations.
Staff hours to manage supply chains: When implementing a dual-sourcing strategy, it's crucial to factor in the hefty time and resource investment required to manage it. Omitting this consideration can negatively impact your evaluation of the actual costs of the materials.
Since cost is often a top priority, it's important to take into account the total cost of ownership, including potential profits lost in case of production disruption. Insurance and second sourcing come at a price. The investment is – more often than not – worth it.
5. Higher Efficiency
Where there's competition, there's innovation, which leads to higher efficiency.
Sticking with the same sole supplier may leave you in an efficiency rut thanks to complacency.
Opportunities exist to improve your supply if you're open to finding the right second source supplier. A second source supply drives your vendors to offer more efficiency in order to be competitive and differentiate themselves.
The best roll forming partners are always looking to improve their processes, helping you develop a more efficient supply chain.
Mitigating Risk in Your Supply Chain
Seeking out a domestic second-source supplier is all about mitigating risk.
Sure, there are other benefits – flexibility, quality, cost savings, efficiency – but nothing quite compares to the value ensuring your supply lines don't run dry adds to your operations.
Keeping an eye out for new supply opportunities keeps your business running in the event of an unforeseen disaster – and it just may lead to new and better partnerships.
Want to Learn More About Second Sourcing?
For a more in-depth look at how you can shore up your supply chain, download our guide:
Topics: OEM Roll Forming, Supply Chain
RELATED POSTS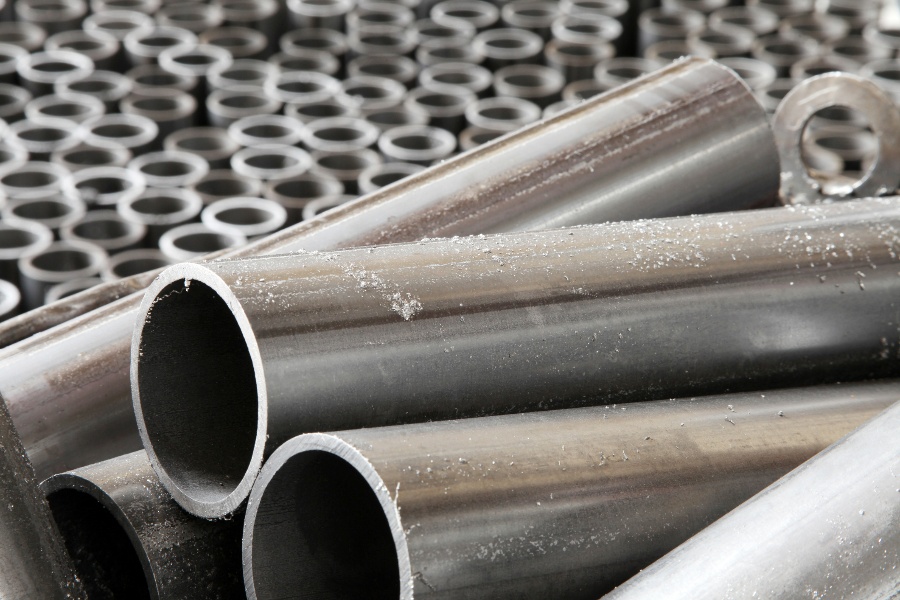 Discovering the intricacies of metal properties unlocks valuable insights for roll form engineering projects.
This knowledge helps you make informed decisions when selecting materials and ensures that your project meets all quality standards.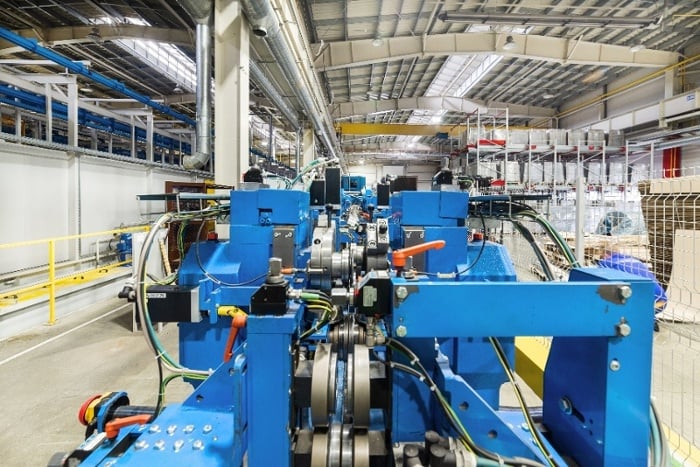 Finding the right material for your job while staying within budget can be a challenge.
Roll forming offers a cost-effective solution for shaping certain materials, particularly those with complex bends or precise angles.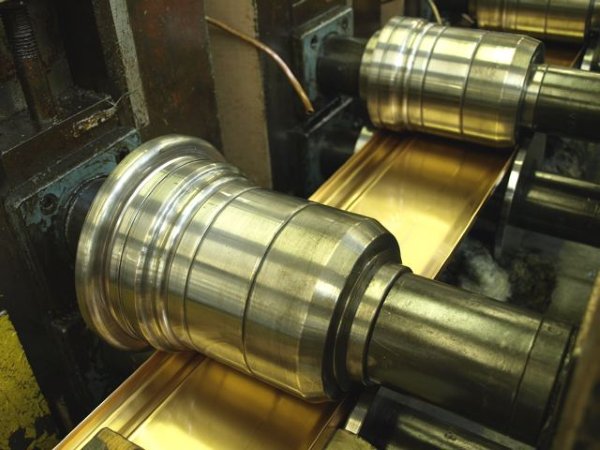 As a manufacturer, you know that the manufacturing process behind your components makes a big difference in the quality of the product.
But with all of the different metal parts manufacturing methods available today, it can be difficult to determine which one is best for your needs. Different[...]