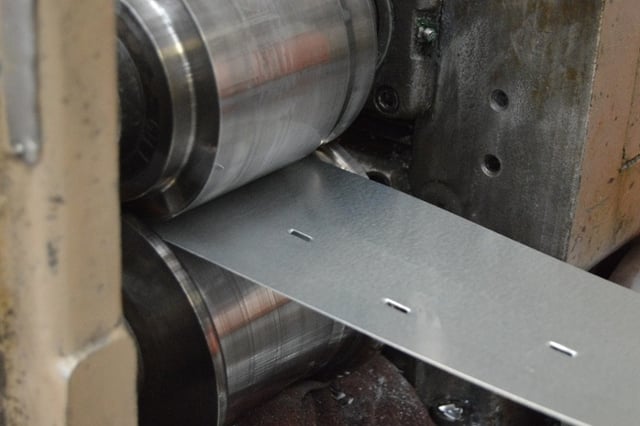 Roll forming can be the most affordable metal forming process available. But like any industry, shoddy practices can end in high roll forming costs -- which of course get passed on to you.
Fortunately, there are plenty of ways to save money without sacrificing quality. Let's take a look at the most important aspects that keep your costs under control.
Need a review of the factors that affect roll forming costs? Look here.


Steps to Controlling Roll Forming Cost
Many factors can influence the cost of roll forming, but they're not all out of your control. You can help keep your roll forming costs low by ensuring you do the following:
Choose an organized, efficient, and speedy provider
Use the right tools
Remember the K.I.S.S. method for your parts
Keep an eye on your inventory


1. An Organized, Efficient, and Speedy Provider
A productive and cheaper-to-operate roll forming system will result in a lower conversion cost than other metal forming methods.
Facility organization is a major factor in reducing setup times and improving run speeds -- for example, if you're working with a supplier who has consistent methods and an organized working space, retrieving roll dies is simple and repeatable for time consistency. However, if the plant is cluttered and the workers regularly have trouble finding the tools they need, time will certainly be wasted. This is especially crucial if you're ordering complex parts, for which setup takes several hours and requires special fixturing.
Another obstacle? Inserting the roll dies into the machine. The speed of this process varies based on the number of people used, the mechanical lifting and placing equipment, and the method of tagging each roll die for the proper sequence of insertion.
Choosing an experienced partner who eliminates as much downtime as possible will result in less costly parts and allow you to get your product shipped sooner.


2. Use the Right Tools
You are probably aware that raw material makes up the majority of a roll formed part cost.
The share of part cost that raw material contributes depends on:
The amount of metal in the part vs. the process cost
Type/thickness
Scrap produced in the process
Metal market conditions
An average roll formed part is comprised of 50% to 70% raw material cost. If the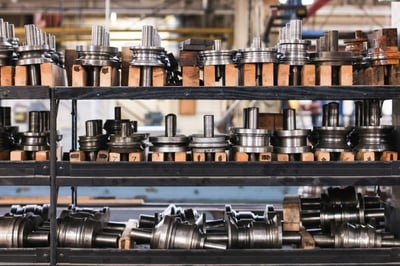 material is heavy and expensive (thick bronze or stainless steel, for example), material contribution can rise to as much as 85% of the total price.
Ask yourself this: "How expensive or elegant does my metal need to be to achieve the outcome I desire?" For example, it's pointless to pay for a beautiful stainless steel finish that will be stuffed underground for public utility infrastructure.
Regarding the tools required to shape that metal... it will save you in the long run if your manufacturer participates in your component design and optimizes it for roll forming. Even better: your roll former may already have tooling that will work for your project, keeping you from incurring any up-front tooling costs and overall lowering your roll forming cost.


3. Remember the K.I.S.S. method for your parts
KISS stands for "keep it simple, stupid."
A more complex roll formed part requires additional setup time. That's because the complexity of a shape relates directly to the number of roll dies that need to be loaded on the machine. Average designs require 12 to 16 forming passes (male/female pairs), but the most complex shapes can require 50-plus passes.
Correctly-specified tolerances can also make a component cheaper to produce. Sometimes, extremely tight tolerances are not necessary for your application.
Through proper part design and an appropriately matched number of forming passes, a quality roll form supplier will make sure things don't get complicated with excessive dimensional monitoring or end flare. Getting your design right the first time will keep you from needing costly tooling modifications or rejecting out-of-spec parts down the line.
In summary: The simpler your design and the better tolerances are "co-defined" with your supplier, the better you'll feel about your investment.


4. Watch Your Inventory
The most cost-effective and dependable style of inventory management is Kanban-based trigger-response. In this system, you provide the trigger information directly from the point of use, while your supplier responds via a robust replenishment system.
This management style works for both raw materials on the manufacturer's production floor, as well as your own finished products. See, once a replenishment signal triggers, your stock is automatically refilled to a pre-determined level. As a result, you avoid wasting money managing orders and delivery dates or stocking up needlessly.
An efficient manufacturer will also refrain from hoarding inventory when buying raw materials for clients. The pipeline of supply here should be the same as above, yet also be in a position to quickly change gears if a client no longer requires a certain product (constant communication is key).
Finally, while you may be worrying about order size, volumes as low as 10,000 linear feet/year can still be cost-effective with roll forming, depending on your part design. Your provider might offer a discount on smaller orders in exchange for a contract that includes Kanban replenishment and where both sides are protected with a supply agreement.


Lower your roll forming cost with a Streamlined Process
You've probably figured out that process improvement on the manufacturer's part goes a long way toward keeping a lid on roll forming costs. In addition to common-sense organization and design simplicity, set high expectations on setup/run times and inventory management to ensure the cheapest results possible.
All in all, the four best steps that you can take to reduce your roll forming cost are:
Choosing a reliable supplier
Knowing the right tools to use
Keeping a simple design in mind
Watching your inventory
To get a more comprehensive look at these factors -- and others -- download our free e-book below:
(Editor's note: This article was originally published in July 2017 and was recently updated.)
Topics: OEM Roll Forming, Cost
RELATED POSTS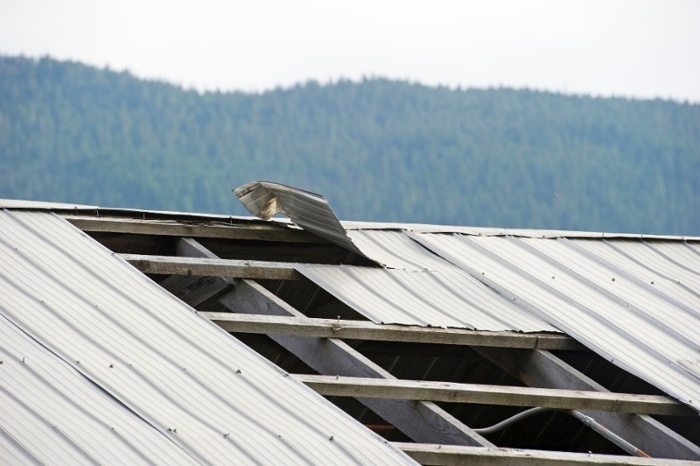 Roll forming design can go off the tracks quickly if your concept involves one or more of these features:
Small bend radii
Too short flanges
Wide curves
Blind corners
Narrow openings
Deep, vertical sections
Anti-symmetry or a long, flat side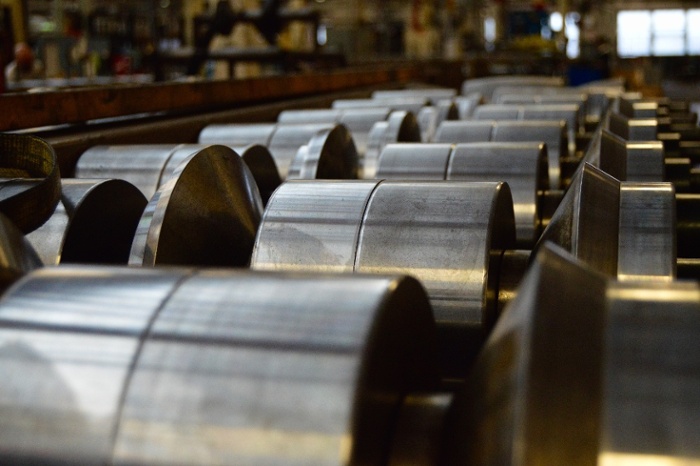 There are a lot of common misconceptions about roll forming metal. We're here to address four of the most common myths about the roll forming process:
Roll forming tools are "too expensive"
The cost "isn't worth it" unless you have super-high volumes
Roll forming "can't produce"[...]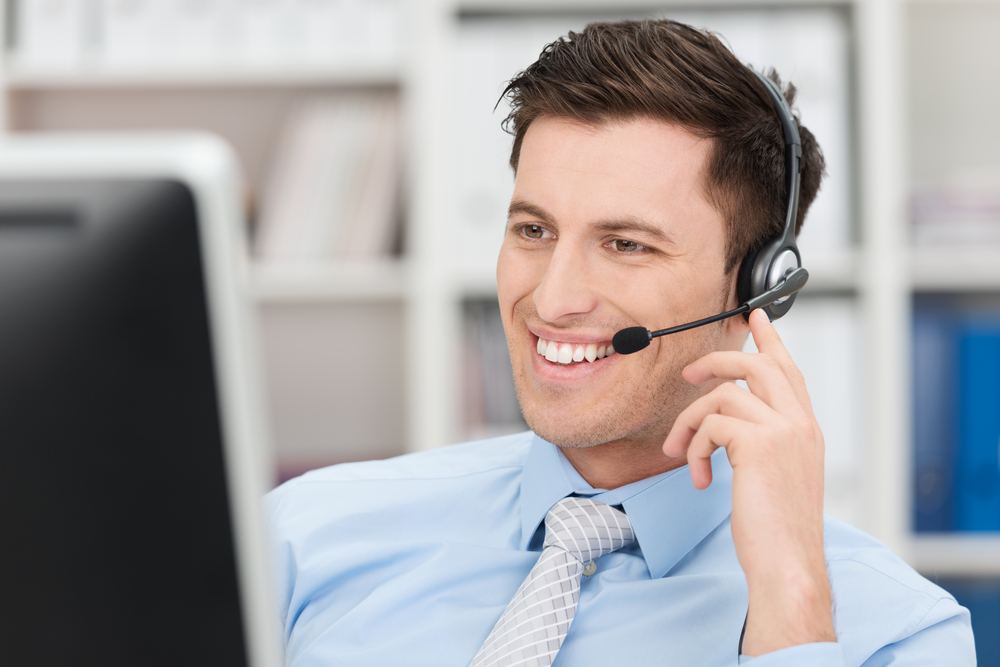 When you think about supply chain risk mitigation, what are the first things that come to mind? For us, the usual suspects are:
Correctly designed packaging