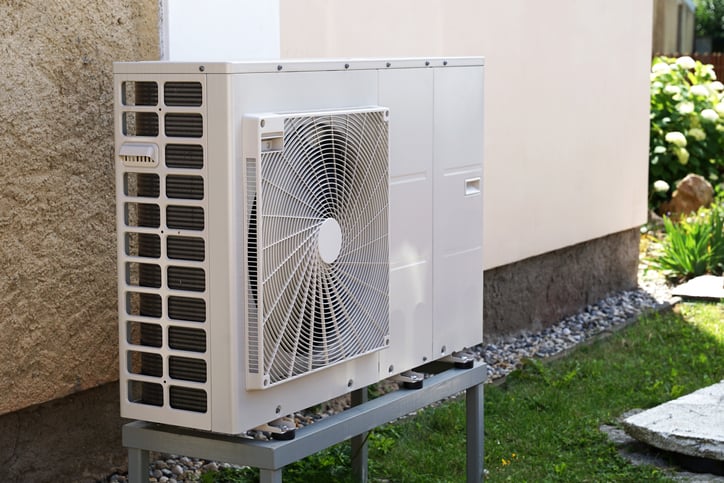 If you're in the HVAC industry, you know one of the "hottest" sectors in the field is heat pumps.
According to the International Energy Agency:
"In the United States, heat pumps overtook gas furnace sales in 2022 after years of almost equal growth. Most residential units in the country are air-to-air models in ducted air systems. … In recent years, manufacturers have developed specialised heat pumps that work efficiently in cold climates to accelerate their deployment in these US regions, where less than 5% of households heated their homes with this technology in 2020."
Heat pumps address more than 70% of the heating needs in the building sector, and financial incentives in over 30 countries globally have driven their sales. Most of these were strengthened or launched in 2022, with the United States increasing subsidy levels in 2023 to facilitate long-term heat pump adoption.
There's still a lot of room – and motivation – for growth, and with that comes demand and a need for a more efficient production method.
Why should you be roll forming your heat pump parts? Here's an in-depth explanation:
Roll Forming Heat Pump Parts
Heat pumps, including air-source and mini-split ductless models, consist of many metal parts. Roll forming is one of the most efficient and cost-effective ways to produce them.
Typical roll-formed heat pump parts include:
Cabinets

Rails,
Vertical pieces,
Protective cases (subframes and all components)
Structural chassis

Outside coverings
Mounting hardware
Roll Form & Powder Coat Under One Roof
Did you know it's possible to both form and finish your parts in the same facility? Learn more about completing your heat pump parts with powder coating for its:
Durability
Aesthetics
Efficiency
Cost-effectiveness
Cleanliness
Environmental impact
Flexibility
What Is Roll Forming?
Roll forming involves passing a coiled flat sheet of metal through a series of mated roll dies, which gradually shape it into a uniform profile with multiple bends.
This process is useful for producing parts with complex shapes and intricate details.
Partnering with an experienced roll former nets you these advantages as well as efficiencies in:
Forming
Cost
Inventory management
See behind the scenes at a roll forming line:
Forming
Roll forming is well-known for its efficiency and effectiveness in producing complex profiles with intricate bending and a wide range of cross-sections cut to any length. In particular, it excels at:
Channels (U, C, J, box, hat)
Parts with complex, cross-sectional shapes
Parts with intricate patterns
Parts with continuous lengths of 20+ ft. (Component length is limited only by handling/shipping constraints and the amount of material in the coil)
Roll forming also incorporates in-line punching features like:
Holes
Notches
Slots
Embossments
Designing these elements into your custom heat pump parts eliminates expensive secondary operations. In doing so, roll forming lowers production costs and significantly slashes lead times.
It's also a path to near-perfect dimensional accuracy, with tolerances of up to +/- 0.005" possible on some profile segments. Overall part lengths can be accurate within +/- 0.020."
Cost
Roll forming's cost-efficiency makes it a preferred manufacturing method in many industries.
OEMs realize gains when they partner with roll forming corporations that optimize:
Setup time

– varies based on the complexity of the shape, which relates directly to the number of forming stations required for tool setup/takedown

Run speed

– the faster the roll forming machine runs, the cheaper your components. Speed depends on part complexity and length (longer parts run quicker since the cutoff cycle speed is not a constraint)

Raw materials

– can be anywhere from 40-80% of the final cost
Because roll forming produces very little scrap – on average, only 0.5% to 3% – heat pump OEMs see significant cost savings on materials.
Other roll forming cost-efficiencies result from:
Little tool maintenance

– producing features in a continuous, rotating motion reduces tool wear

The ability to form high-strength, low-alloy (HSLA) steel

– cheaper than alternative manufacturing methods like hot stamping

Less human error

– compared to other

metal forming processes

, roll forming requires less human labor

Order flexibility

– depending on your part design, volumes as low as 10,000 to 20,000 linear ft. per year can be cost-effective



Inventory Management
The best roll formers practice lean manufacturing to limit waste and reduce cost – and a major component of that is the Kanban method of inventory management.
Kanban is all about providing the right amount of inventory in the right place at the right time.
It requires in-depth analysis to understand how much inventory to hold at a given time, when to replenish inventory, and how much to replenish. The amount of inventory should match and meet customer demand without overproduction.
This eliminates excess inventory, which typically ties up:
Labor

Money

Energy

Equipment

Space
Reducing excess inventory frees up your resources to make your process more efficient.
Partnering With a Roll Former
If you're looking to capitalize on the growing demand for heat pumps, roll forming provides an efficient and cost-effective method for producing the metal components you'll need.
Partner with an experienced roll former who integrates secondary forming operations, minimizes raw material waste, and provides tried-and-true inventory management. You'll get precise, reliable parts at significant cost savings.
By embracing roll forming for heat pump parts production, your OEM can position itself for growth, cost savings, and improved operational efficiency in the increasingly lucrative heat pump market.
Ready to Learn More?
Learn more about finding the right partner to source your parts. Check out our guide to partnering with a roll former: