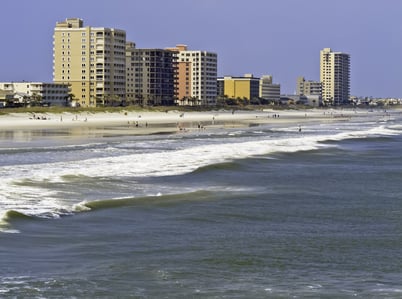 You've seen the pictures of shipping barges idling off the coasts of the United States.
You may have had delays in shipments from overseas that have impacted your delivery time to your clients and, consequently, your bottom line.
You may be looking to reshore your roll forming in order to create a more efficient supply chain.
U.S.-based vendors can more easily adapt to your unique needs and provide you with more supply chain resilience. Let's explore how relying on domestic manufacturing can help your business.


OFFSHORING CAN HINDER AN EFFICIENT SUPPLY CHAIN
Offshore manufacturing may not be as profitable to you as it used to be. Thanks to increased quality, lead-time concerns, and the rising cost of global middle-class labor, it's no longer best practice in most cases to go offshore with your manufacturing. Roll forming is no different.
Offshoring became popular in the late 1970s when corporations first realized they could maximize their profits by outsourcing manufacturing to countries with cheaper labor and fewer environmental regulations. While shipping internationally has always come at a large cost, offshoring production and raw material sourcing proved to be very profitable.
Supply chain issues during the COVID-19 pandemic are causing many to rethink the financial benefits of offshoring, leading them to reshore their manufacturing needs. There are several underlying factors to consider in your total cost of ownership (TCO). Before purchasing roll-formed parts offshore, consider these three things:
Lead time
Batch size
Material properties


Lead Time
You probably don't need an explanation as to why reshoring to a more local source is faster than shipping parts overseas. But just in case, here's a scenario to help paint a picture in your head.
Imagine you ordered parts from an offshore manufacturer that were part of a larger project that was due in one month. You place your order for one container load of parts (even though it's 50% more than you need at that time).
In a perfect scenario, door-to-door shipping time is 30-40 days. Once this container is shipped from the supplier, your aggregate demands rise to 10% more than the quantity in the current in-route container.
So, you order another container (90% more than you need). Three weeks later, you receive notice from your customer that the project has been delayed. All of a sudden you have 150% more parts than you need and you already paid for them!
The facts are, when you consider production time of 10-20 days and shipping time of 30-40 days, NO OVERSEAS MANUFACTURER CAN MEET YOUR REAL NEEDS CORRECTLY.
Your supply chain becomes a nightmare of overstock and out of cash or, stock-outs and upset customers. These problems are soon amplified when there are several variations in the part family and "Just in Case" inventory explodes, leading to excess storage costs, damage from constant movement, and eventually obsolescence.
On top of that, your ability to negotiate with the supplier is hampered by time zone and language differences.


Batch Size
When you're ordering roll-formed parts from a foreign manufacturer, think about what you're having dragged across the ocean. Lead-time and batch size can hit you with a double whammy!
Because the process is so efficient, batch sizes for metal roll forming are almost always big (think 20,000 linear ft. or more). When you're buying from overseas, you may need an even bigger batch than usual to justify the per-order shipping costs.
This also means that you'll want to ship everything in one container rather than paying for several containers that each hold a smaller number of parts. Achieving this "perfect shipment per container" means waiting for your entire order to be put together when all you really need is a small portion of that run.
Domestic suppliers have the ability to send both small and large orders at any time. Without having to worry about maximizing the container costs, you're free to order as many parts as necessary without the stress of exponentially adding to your inventory carrying costs. More so, sophisticated domestic suppliers can also "auto-replenish" inventory directly to your point of use.


Part Properties
Parts for metal roll forming are typically long and heavy. Think it's expensive to send something "heavy" like an Xbox to your out-of-state nephew for Christmas? Imagine the cost of shipping thousands of metal parts overseas. Most certainly overseas shipments of metal roll-formed parts hit container weight limits before the cubic volume is filled. Lots of air in those containers!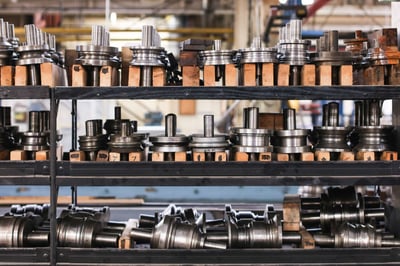 Then there's the corrosion factor. If your part consists of standard steel, or a "red metal" that needs to retain its shiny finish, a long trip over the salty sea is… not ideal. Even a few weeks on the ocean can be detrimental to the quality of your shipment -- and even more so if bad weather prolongs the trip.
Knowing the price you'll pay literally and figuratively, why not stick with a supplier in the U.S.?


How Domestic Suppliers Are More Adaptable
One benefit of reshoring manufacturing is that domestic suppliers are adaptable.
We've already discussed domestic suppliers' ability to react to quick turnaround and smaller orders, communicate more effectively, and keep lead times manageable. Other advantages that domestic suppliers have over foreign suppliers include:
IP Security -- Intellectual property rights are taken seriously in the U.S., meaning you won't have to worry about losing money over theft. While there might be initial bumps during the switch to reshoring, your ideas will be safer in the long term.
Payment Options -- Most of the time, foreign manufacturers will require that you pay for the cost of your roll forming up-front with a limited selection of payment options. However, domestic suppliers typically offer financing and accept several different forms of payment.
Positive Association -- While this advantage may ring true in other countries as well, it's tough to top the pride of the good 'ol U.S.A. Simply deciding to source parts from within the states can provide your company with a competitive advantage from a marketing standpoint.


How a Company Can Reshore Its roll Forming Supply Chain
One of the most simple ways for a company to reshore its supply chain is to talk to a few stateside roll forming companies. They will closely examine your current supply chain and make calculations to determine if a manufacturer closer to home is the best option for your needs.
Not every roll form company will provide a cheaper manufacturing route than foreign suppliers. A simple remedy for this is to do your due diligence on domestic vendors.
However, you're not alone in thinking about reshoring. Kearney surveyed 120 manufacturing executives in 2021 and found that 41% said they have reshored at least some of their manufacturing in the past three years. More than 20 percent said they plan to do so in the next three years.


Adapting to Your Needs
The uncertainties that accompany an offshore supplier make domestic purchases seem like the obvious choice. Yet, it's totally understandable that the issue of labor costs continues to make you think twice before you reshore.
Your best bet is to speak with a few domestic vendors about lead times, freight costs, and inventory management options. Then compare your current situation with the potential of reshoring -- you might be surprised what you learn!


(This article was originally published in September 2020 and was recently updated).
Topics: OEM Roll Forming, Inventory Management, Supply Chain
RELATED POSTS

Bringing metal roll forming processes into your plant is a complex investment. It's more than just buying a machine that you turn on and off whenever you need it. There are additional costs and risks you won't understand unless you run a full-blown roll forming company.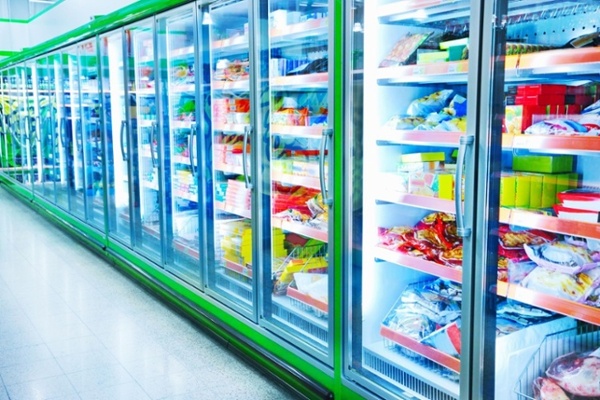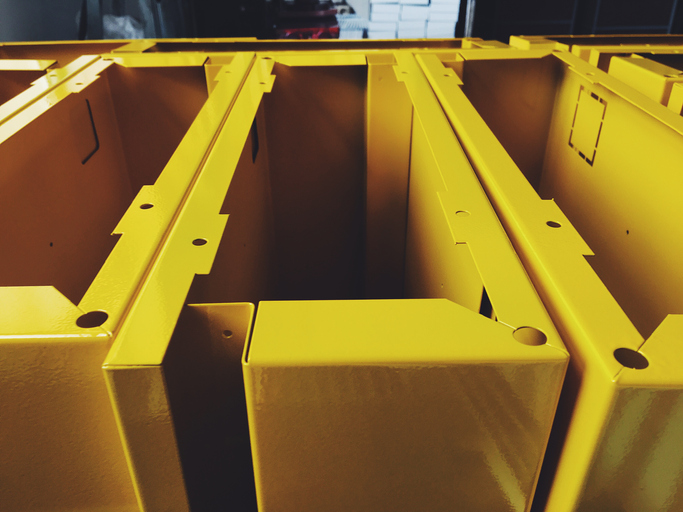 Most people wouldn't name gray as their favorite color. In most instances, the hue carries with it a drab connotation.