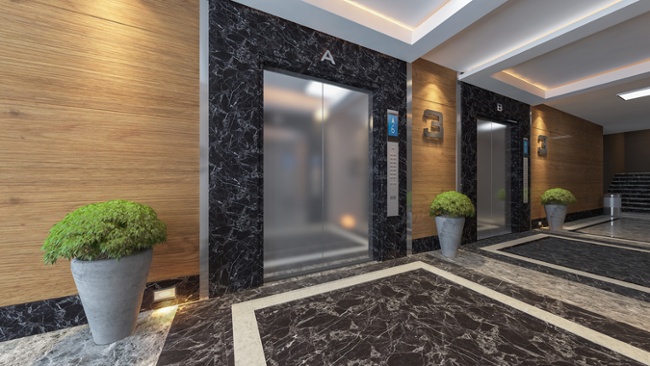 It isn't fair. Cars, planes, and trains get all the glory in the transportation business.
Meanwhile, workhorses such as elevators and escalators are often overlooked. They've changed the way people move for more than a century. They're ubiquitous. They're proven safe and effective. They've even transformed city skylines, helping people create taller and taller buildings.
According to the National Elevator Industry Inc., people in the U.S. move more than 2.55 billion miles each year by elevator and escalator. One elevator exists for every 317 U.S. passengers.
That's a lot of people, moving a long way, on a lot of long, slender metal parts. Luckily, there's a tried and true method for producing elevator and escalator parts – roll forming.
Roll Formed Elevator and Escalator Components
Roll forming is a process that has been used for decades to fabricate metal parts for many different industries. It's particularly well-suited to the production of elevator and escalator components.
The roll forming process enables manufacturers to produce long, slender metal parts with complex shapes in high volume at low cost and with minimal waste (more on that later).
It's ideal for producing elevator and escalator components that must be both strong and aesthetically pleasing. As such, it's an integral part of OEM elevator and escalator parts manufacturing.
Elevator parts
Decking

Elevator track

Chain guides

Roller guides

U-channels

Stiffener

Wire raceways
Inside the elevator cab, roll forming is used to create:
Railings

Vertical or horizontal components for elevator wall panels
Escalator Parts
Landing platforms

Trusses

Tracks

Handrail guides

Balustrades
Dahlstrom is nearing its 120th anniversary – see how it all started with elevator doors:
What Is Roll Forming?
Roll forming is an efficient and cost-effective method for producing parts with complex shapes and intricate details from flat sheet metal.
It involves passing a coiled flat sheet metal through a series of mated roll dies, which gradually shape it into a uniform profile with multiple bends.
This process is useful for producing parts with complex shapes and intricate details.
Designing these elements into your custom structural and decorative parts eliminates slow and expensive secondary operations. In doing so, roll forming lowers production costs and significantly slashes lead times.
See behind the scenes at a roll forming line:
Benefits of Roll Forming for Elevator and Escalator Production
Roll forming is capable of producing parts more than 30 ft. long – which helps with strength and stability. Elevator and escalator manufacturers look to roll forming partners for other benefits as well, such as:

Unique forming features

Cost efficiency

Inventory management
Forming Features
While there are many ways to manufacture metal components for elevators and escalators, roll forming has been the preferred manufacturing process from the beginning.
In particular, it excels at:
Channels (U, C, J, box, hat)

Parts with complex, cross-sectional shapes

Parts with intricate hole patterns

Parts with continuous lengths of 20+ ft. (Component length is limited only by handling/shipping constraints and the amount of material in the coil)
Roll forming also allows the inclusion of in-line punching features like:
Holes

Notches

Slots

Embossments
Roll forming produces complex profiles with intricate bending and a wide range of cross-sections cut to any length.
Reliable and precise, it allows for near-perfect dimensional accuracy with tolerances of up to +/- 0.005" on some profile segments, and overall part lengths can be accurate to within +/- 0.020."

Cost Efficiency
Roll forming is a preferred manufacturing method in many industries for its cost efficiency.
Factors determining roll forming cost include:

Setup time

– varies based on the complexity of the shape, which relates directly to the number of forming stations required for tool setup/take down

Run speed

– the faster the roll forming machine runs, the cheaper your components. Speed depends on part complexity and length (longer parts run quicker since the flying cutoff is not a run speed constraint)

Raw materials

– can be anywhere from 40-80% of the final cost
Also, roll forming produces very little scrap – on average, only 0.5% to 3% – so elevator and escalator OEMs see significant cost savings on materials.
Other roll forming cost-efficiencies come from:
Little tool maintenance

– producing features in a continuous rotating motion reduces tool wear

The ability to form high-strength, low-alloy (HSLA) steel

– cheaper than alternative manufacturing methods like hot stamping

Less human error

– unlike other

metal forming processes

, roll forming requires less human labor

Order flexibility

– depending on your part design, volumes as low as 10,000 to 20,000 linear ft. per year can be cost-effective


Inventory Management
The best roll formers practice lean inventory management to limit waste and reduce cost – and a major component of that is kanban.
The Kanban method of inventory management aims to provide the right amount of inventory in the right place at the right time.
It requires in-depth analysis to understand how much inventory to hold at a given time, when to replenish inventory, and how much to replenish. The amount of inventory should match and meet customer demand without overproduction.
This eliminates excess inventory, which typically ties up:
Labor

Money

Energy

Equipment

Space
Reducing excess inventory frees up your resources to make your process more efficient.
Partnering With a Roll Forming Company
With the ability to form long, continuous metal parts, including those with complex shapes and intricate details, it's no wonder why elevator and escalator manufacturing companies rely on high-quality roll forming partners for their production needs.
By investing in a reliable roll forming supplier who understands lean manufacturing principles, you can reduce waste while ensuring timely delivery of accurate and sturdy elevator and escalator parts – all at a lower cost than other metal fabrication methods.
Ready to Learn More?
Learn more about finding the right partner to source your parts. Check out our guide to partnering with a roll former:
Topics: OEM Roll Forming
RELATED POSTS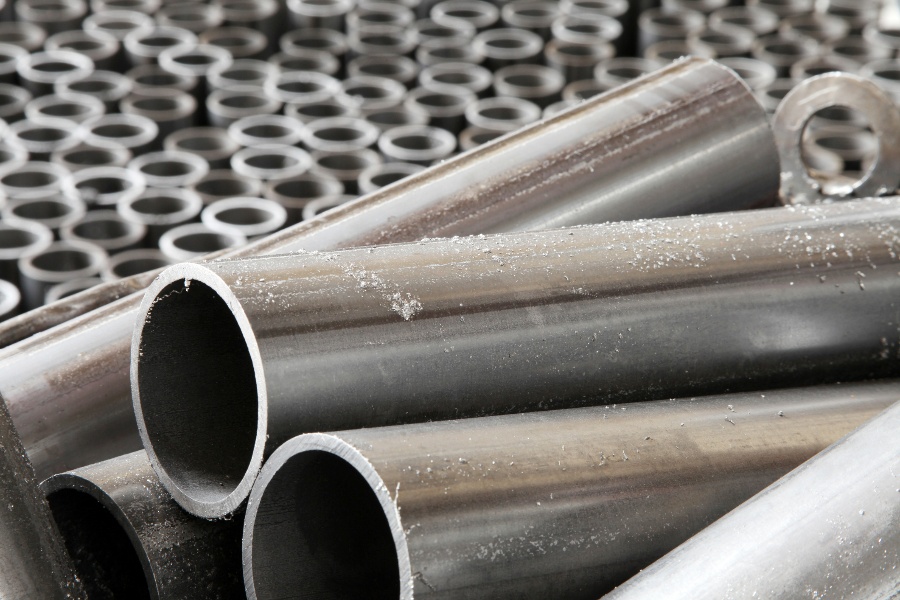 Discovering the intricacies of metal properties unlocks valuable insights for roll form engineering projects.
This knowledge helps you make informed decisions when selecting materials and ensures that your project meets all quality standards.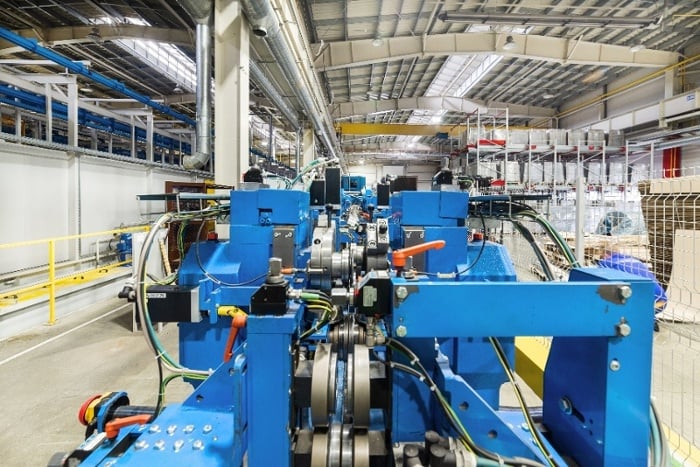 Finding the right material for your job while staying within budget can be a challenge.
Roll forming offers a cost-effective solution for shaping certain materials, particularly those with complex bends or precise angles.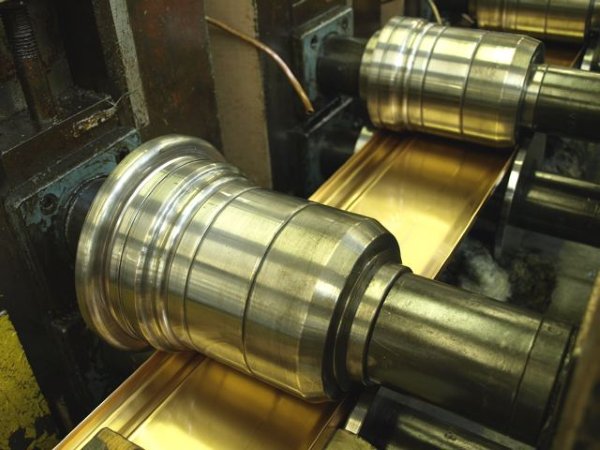 As a manufacturer, you know that the manufacturing process behind your components makes a big difference in the quality of the product.
But with all of the different metal parts manufacturing methods available today, it can be difficult to determine which one is best for your needs. Different[...]