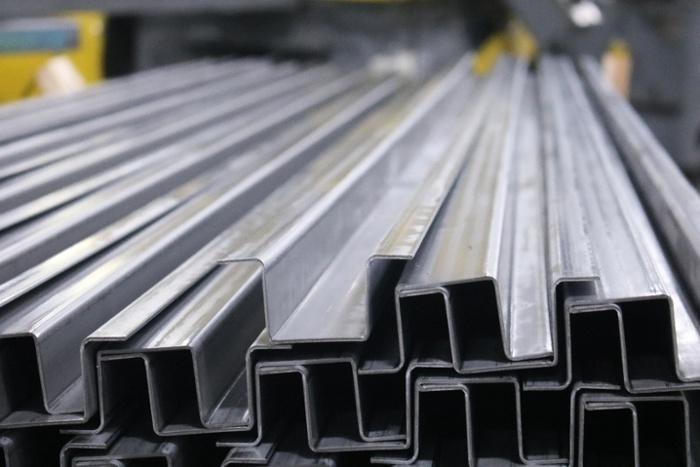 Metal finishes are a critical component of many industrial applications, serving to protect your industrial parts' surface from corrosion and wear over time.
It improves the appearance of metal parts while providing a protective layer between the part and its environment. Some metal finishes even enhance a part's performance.
A key part of many industrial applications, there are several types of metal finishes available for use in different situations, each offering its own advantages and disadvantages.
7 Metal Finishing Techniques for Your Project
In industrial applications, metal finishes provide a literal layer of protection from corrosion and wear while also enhancing the aesthetics of the part.

There are several types of metal finishes available, each offering its own advantages and disadvantages depending on the application's needs. A number of metal finishing techniques were created to meet the rigor of demands to address different industrial parts' materials and their uses.
Common types of metal finishes include:
Powder Coating
Powder coating is a type of finish that involves applying a dry powder to the part, which is then cured and hardened in an oven to create a protective layer.
This process produces finishes with superior resistance to corrosion and wear, making it ideal for use in outdoor applications where weathering is more likely.
Powder coating has gained popularity in manufacturing because, compared to most other finishing techniques, it is:
Cleaner
Faster
More durable
Less expensive
Environmentally friendlier
In addition, powder coating offers excellent adhesion and flexibility to handle part movement and temperature fluctuations.
Powder coating does have some disadvantages that should be taken into consideration:
It requires specialized equipment and a controlled environment for the application of the powder, which can add extra cost to the overall process.
The powder is more difficult to remove than other types of finishes like painting or anodizing.
Certain types of powder coatings may not be suitable for outdoor applications due to their limited resistance to UV rays.
E-Coating
Similar to powder coating, e-coat is an electrically-applied paint coating for any metal (aluminum, zinc, brass, steel) that conducts electricity.
However, unlike powder coating, e-coating is a wet process where parts are dipped in a bath of paint, then cured in an oven.
While e-coating can provide many of the same benefits, powder coating results in a thicker, more durable finish.
In addition, most e-coats are not UV-stable, and they usually only come in black or white. They're preferred for undercoating, especially in the automotive industry.
Painting
In up-front costs, spray painting is cheap. While industrial parts still require proper prep, spray painting is less involved than other metal finishes. It's:
Affordable
Capable of producing a thin finish
Suitable for parts that can't be heated
A good finish for low-volume runs
Color-matchable
With no need for electrostatic equipment or a curing oven, parts are spray painted in a booth and left to air dry.
Spray painting is also the best option when color matching is a priority since liquid pigment blends are more reliable for color accuracy.
Galvanization
Galvanizing involves coating the surface of a metal part, typically steel or iron, with zinc for protection against corrosion and wear, as well as an improved, shiny, appearance.
This is done through a hot-dip method, where the part is submerged in molten zinc heated to 860-900 °F (460-480 °C). The surface of the part is then exposed to the hot zinc until it forms a uniform layer on the part.
The zinc layer forms a barrier between the metal and any corrosive substances that may come in contact with it, which helps to protect the underlying material.
One major issue with galvanizing is the zinc layer can become brittle over time from exposure to environmental factors such as high temperatures or moisture. This can lead to the zinc layer becoming porous and losing its protective properties.
Additionally, galvanizing can be a relatively expensive process compared to other types of finishes.
Anodizing
Manufacturers anodize aluminum and steel parts by electrochemically treating their surfaces to create an oxide layer.
Anodizing can also improve electrical insulation and reduce friction between moving parts.
The anodizing process involves immersing the part in a chemical bath and applying a direct current to the surface. This causes an oxide layer to form on the surface of the part, which provides greater protection from corrosion and wear. The thickness of this layer can be adjusted depending on the application's needs.
Anodizing drawbacks include:
Parts can be easily scratched or damaged if not treated properly. This can cause the protective layer to be compromised and the part to become susceptible to corrosion.
It's more expensive than some other types of finishes due to the specialized equipment and chemicals required to complete the process.
Plating
Plating is often used in combination with other types of finishes, such as painting or anodizing.
Plating can be done in several ways, depending on the type of plating being applied.
Plating is a relatively cost-effective method for finishing metal parts, however, plated surfaces can be easily scratched or damaged due to the thin layer of metal applied. Additionally, certain types of plated finishes may not be suitable for outdoor applications due to their limited resistance to UV rays.
Polishing
Mostly an aesthetic finish for parts coming fresh off the line, polishing removes surface imperfections and improves appearance. However – polishing is useful for parts that are already in use, as it removes oxidation and prevents further deterioration.
There are different ways to polish parts, including:
Mechanical polishing using abrasives
Chemical polishing with acids or alkalis
It is also relatively cost-effective and brings a dull or scratched surface back to life.
The main disadvantage of polishing is that it can be a time-consuming process depending on the size and shape of the part. Additionally, due to its abrasive nature, it can remove too much material from the surface and cause distortion or damage.
The End of the [Parts Manufacturing] Line
You've put a lot of thought and effort into your part's use, design, and production. Whether you're powder coating steel or anodizing aluminum, finish the job strong by choosing the right industrial coating based on your part's unique characteristics.
Depending on the application, some types of finishes may be more suitable than others. Consider the part's:
Environment
Useful life
The finish's cost-effectiveness
Aesthetics
Ultimately, by taking all these factors into consideration when selecting a metal finish for your products or projects, you can ensure you select the best option for your needs.
Parts Forming & Finishing Under One Roof
You've checked out finishing techniques (we recommend and provide powder coating), but have you explored the best way to form your parts?
Learn more about the benefits, drawbacks, and applications for roll forming, and how it stacks up against competing metal manufacturing processes. Check out our "Why Roll Forming?" guide:
Topics: OEM Roll Forming, Powder Coating
RELATED POSTS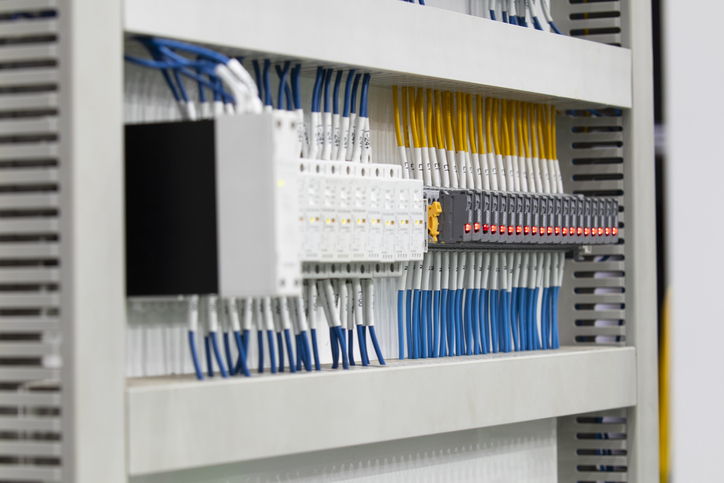 The U.S. power distribution sector is under a storm cloud.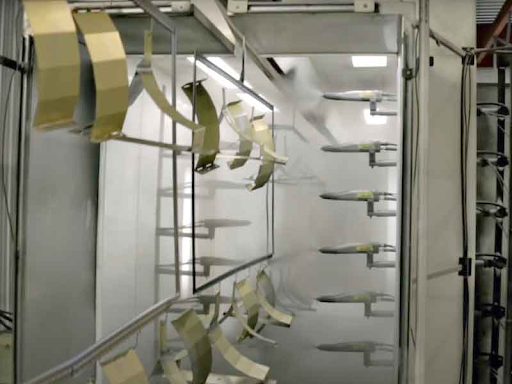 For many metal parts finishing projects, powder coating is a great option.