You're working with a roll former. You've specced out your parts – you've accounted for your bend radii, tolerances, and other profile requirements.
You're still deciding on the material, and your roll former mentions finishing options.
Finishing is practically the last step in the manufacturing process – right before packaging. Yet choosing the right industrial finishing technique for your roll formed parts is just as important as the other decisions leading up to that point. It's right up there with raw material choice, determining your part's longevity.
Two of the most economical industrial finishing options seem interchangeable, so how do you choose: powder coating vs. paint?
To Coat, or Not to Coat
First and foremost, not all roll formed parts require a coating. Depending on the part's material and application, you may be better off foregoing coating altogether.
If you're basing your material choice on corrosion resistance you're probably looking at:
Aluminum
Stainless steel
Red metals (copper, brass, bronze)
These metals don't always need a coating thanks to their natural corrosion resistance.
However, if you're not making parts from the above materials, you most likely will need to give them a protective finish, even if it's a clear coat. Let's break down the pros and cons of the two main options and the differences between powder coating and painting.
Pros

Cons

Powder Coating

Highly durable
Fast cure time
Even, smooth finish
Environmentally friendly
Clean
Great for high-volume orders
Flexible

Expensive
Requires curing
Not suitable for thin coats
Harder to match colors

Spray Painting

Affordable
Capable of producing a thin finish
Ability to coat objects that can't be heated
Suitable for low-volume runs
Color matching

Not durable
Long dry time
Requires several applications
Not environmentally friendly
Messy
Powder Coating Metal Parts
Powder coating has become the preferred technique for finishing metal parts since its adoption in the global manufacturing industry in the 1960s and '70s.
More durable than paint, it's an industrial finishing option for a variety of pieces, such as:
Retail shelving
Door frames
Furniture components
Industrial Powder Coating Pros
There are multiple reasons powder coating has become the preferred finishing choice for manufacturers. Along with corrosion resistance, its advantages include:
Durability
Fast cure time
Even finishes
Environmental friendliness
Cleanliness
Efficiency
Flexibility
In Powder Coating 101 you learned it's a chemical process – powder coat particles chemically bond to grounded metal parts. This means finished parts have a new surface that holds up better to scratches, dents, dings, rust, and weather.
The whole powder coating process, from surface prep to curing and cooling takes only minutes on an efficient powder coating line. There are no drips or splatters since it's powder, not liquid. Only one coat is necessary to achieve an even finish.
Powder coating is non-toxic, so its application doesn't require extra OSHA attention. Manufacturers have the option to reclaim the overspray to use it again, or "spray to waste" and throw out the leftover powder. Again, it's non-toxic and doesn't need special disposal.
Powder coating is also more flexible, so its ability to bend without cracking is superior compared to spray paint.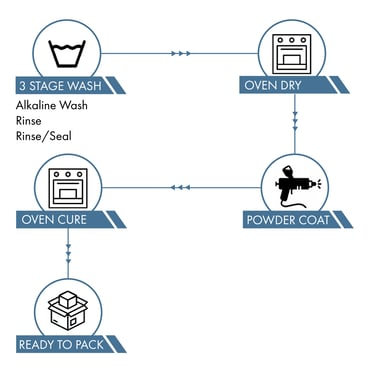 Dahlstrom's Powder Coating Line
Dahlstrom has a dedicated powder coat line built for efficiency.
Parts are first washed and rinsed, then sent through an adjacent chamber of the curing oven to dry.
Next, they're powder coated through an automated electrostatic spray deposition (ESD) conveyor system.
Afterward, the parts move to the curing oven for a full heat treatment (typically about 375℉ for 10 minutes).
Parts are cooled right on the line, then they're ready to be packed.
Powder Coating Cons
It may be the reigning champ, but it does have its weaknesses. Powder coating is:
Expensive
Requires curing
Not suitable for thin coats
Harder to match colors
That powder coating line that makes the process fast and efficient? Yeah, it's also expensive.
Parts need to be immaculately clean and dry before they're coated, otherwise the powder won't adhere and form that strong chemical bond. Preparation is key to a lasting powder coat finish.
Electrostatic equipment is needed to charge the powder before it's applied. Then the parts need to be cured, either through an oven or by UV depending on the powder type.
Note: Electro spray painters use electrostatic while applying wet paint to create a finish similar to powder coating.
Also, powder itself is slightly more expensive than liquid paint.
However, because a lot of the costs are up-front and on the service-provider's side, one could argue powder coating saves money for your project in the long run. Second coats and repairs to scratches, smudges, and drips aren't necessary.
Another negative: In some instances, your part only needs a thin coat. That's usually not achievable with powder coating – a thin spray with too little powder leads to a dimpled, "orange peel" appearance.
Lastly, the process to match powder coat colors is more complicated and less accurate than the one for liquid paint. Liquid pigments simply blend together in a way powder pigments cannot.
Spray Painting Metal Parts
Cases still exist where spray painting is the preferred parts finishing method.
Spray Painting Pros
In making the argument for painting parts, consider that it's:
Affordable
Capable of producing a thin finish
For objects that can't be heated
Suitable for low-volume runs
Color-matchable
In up-front costs, spray painting is cheaper than powder coating. While parts still require proper prep, spray painting is far less complicated. With no need for electrostatic equipment or a curing oven, parts are spray painted in a booth and left to air dry.
Because it isn't a chemical bond, manufacturers are able to apply thin coats of spray paint, should the need arise. And the process is faster and more cost-effective for small orders.
Spray painting is also the best option when color matching is a priority since liquid pigment blends are more reliable for color accuracy.
Spray Painting Cons
If you're a manufacturing veteran or know engineers who remember when paint was the only option, you already know a few reasons why someone developed an alternative. The following list won't cover all the gripes against liquid-based painting, but it's a start:
Coatings aren't durable
Long dry time
Difficult to achieve even finish
Not environmentally friendly
MESSY
First off, spray-painted coatings are susceptible to wear and tear. They require touch-ups and full-on repainting much sooner and more often than powder coated parts.
Spray painting requires several applications to achieve a nice, smooth finish – and between each coat you have to wait and let the pieces fully dry.
Don't even think about hurrying the process along, because adding a second coating before the first is dry leads to bubbling, dripping, smearing, and smudging. Like a watched pot that never boils, a watched spray-painted part never dries. And never, EVER let anyone even think about touching a painted part to see if it's dry. That's just begging for trouble.
To add insult to injury, spray painting is definitely not environmentally friendly. Applying it releases toxic volatile organic compounds (VOCs) that are harmful to breathe. The vapors are also flammable.
OSHA has a lot to say about spray operations standards, if you're in the mood for a bit of light reading. The short version: Spray operations require proper area ventilation; personal eye, face, and respiratory protection; and precautionary measures to guard against fires.
Because they're toxic, there are also federal and state laws regulating the disposal of liquid paints. Unlike powder coating, liquid paints can't be collected for reuse after they've been sprayed.
Last but not least, spray painting is messy, especially when compared to powder coating. Vaporized paint droplets go everywhere. Powder coat particles, on the other hand, only stick to parts based on electrostatic charge.
Roll Formed Parts | Powder Coat Vs. Paint
Is powder coat better than paint? We think it's pretty clear: If you're working with a roll former and your parts need finishing, powder coating is the way to go.
Odds are you'll be looking for high-volume orders and you'll need their finish to be durable, cost-effective, and attractive. Powder coating your parts is a reliable finish choice.
Roll Formed & Powder Coated Parts
Now you know why you should be powder coating your metal parts, but do you know why you should be roll forming them first? Check out our free guide, Why Roll Forming?
Topics: OEM Roll Forming, Powder Coating
RELATED POSTS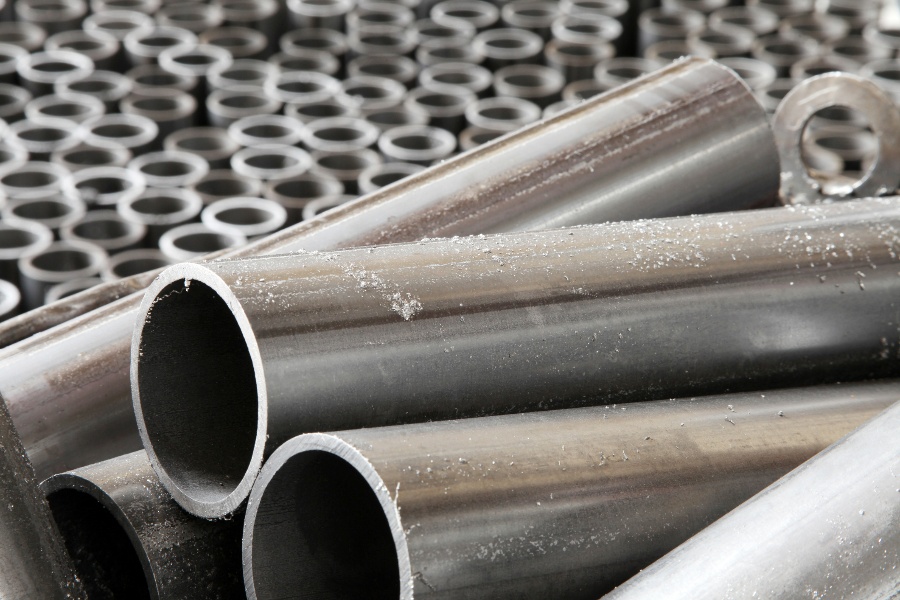 Discovering the intricacies of metal properties unlocks valuable insights for roll form engineering projects.
This knowledge helps you make informed decisions when selecting materials and ensures that your project meets all quality standards.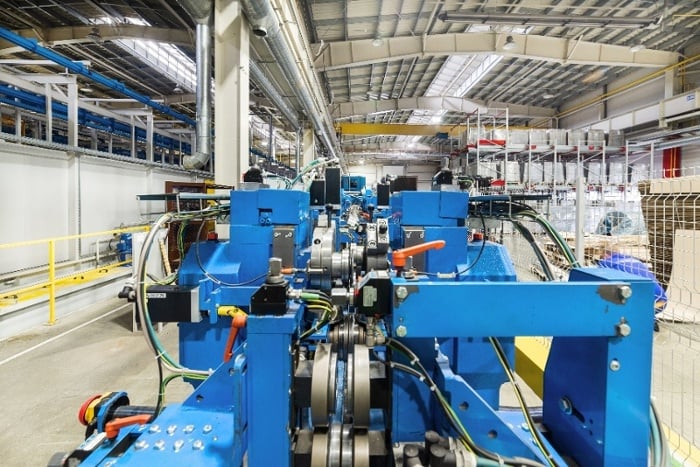 Finding the right material for your job while staying within budget can be a challenge.
Roll forming offers a cost-effective solution for shaping certain materials, particularly those with complex bends or precise angles.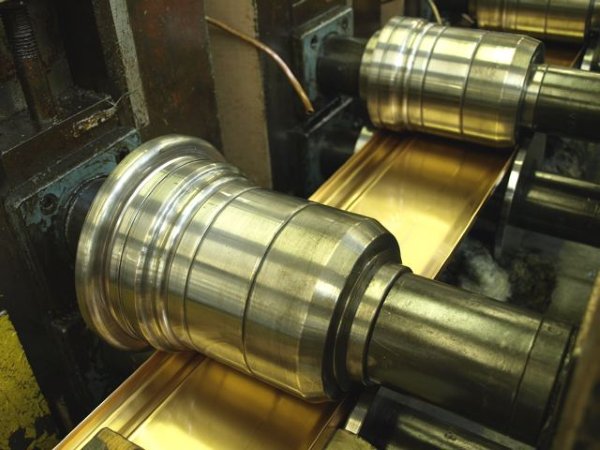 As a manufacturer, you know that the manufacturing process behind your components makes a big difference in the quality of the product.
But with all of the different metal parts manufacturing methods available today, it can be difficult to determine which one is best for your needs. Different[...]