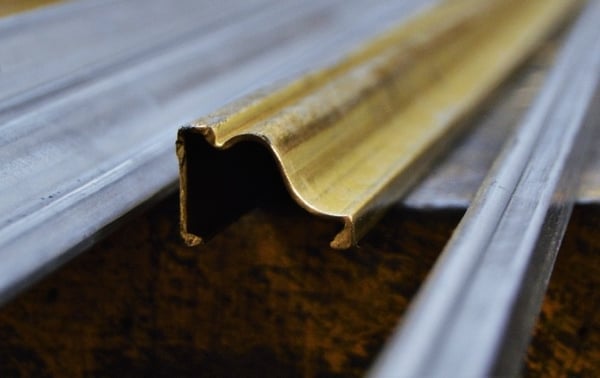 For most projects, no single factor drives the choice of metal for any kind of application. You might want something that's easily formable but also strong -- or great looking -- or inexpensive. One topic that often comes up, especially for projects that'll reside in harsh environments like saltwater, is corrosion resistance.
It's worthwhile to know the most corrosion-resistant metals because this attribute can outweigh other considerations. Let's look at the corrosion resistance of some popular metals, including some specific grades you should check out.



Breaking Down Corrosion-Resistant Metals
Some metals and metal alloys are more corrosion-resistant than others, of course. With each kind of metal, there are different grades (sometimes hundreds) with varying corrosion resistance.
The following rankings, from least to most resistant, attempt to delve into these differences in grades a little deeper:


Carbon steel
Galvanized steel
Aluminum
Stainless steel
Red metals


Least Resistant: Carbon Steel
This one's pretty clear -- just look at the stuff.
Although carbon steel (also known as mild or regular steel) is the most used and most affordable of all the metals, on its own it is a poor example of corrosion resistance. There's a reason the Golden Gate Bridge goes through a perpetual cycle of repainting.
In a marine environment, as well as most other environments that expose it to moisture and weather, carbon steel has to have a protective coating. Otherwise, it'll be rusting in a few days.



Somewhat Resistant: Galvanized Steel
A coated layer of zinc standing between the elements and the interior gives galvanized steel a measure of corrosion resistance.
The higher the grade number, the thicker the zinc layer and the higher the resistance. Thus, G30 galvanized steel has a thinner layer of zinc than G90 galvanized steel.



Mildly Resistant: Aluminum
A kind of miracle metal, aluminum has the power to create its own corrosion-resistant coating. The process is called self-passivation, and it occurs as the metal oxidizes. So, where carbon steel forms rusts and crumbles, aluminum shines on.
Anodizing aluminum is a process that:
Hastens the formation of the resistant coating

Strengthens the metal

Creates a polished finish
Within the aluminum grades, 5052-H32 stands out for its corrosion resistance. It's also good-looking, with a bright, smooth finish. On top of all that, it has pretty good strength.



Strongly Resistant: Stainless Steel
There are lots of stainless steel grades. The important thing to know is that their corrosion-proof qualities are tied to their chromium content. More chromium equals more resistance. For exterior use, the most commonly specified grades are:
304 stainless steel

316 stainless steel

430 stainless steel
Grade 316 stainless is the one to use in harsh marine environments. Its nickname is "marine grade" for a reason. It contains 18% chromium but has more nickel than 304 and adds 2-3% molybdenum. This makes it more resistant to salt.
Grade 304 is very durable but not as corrosion-resistant as 316. Grade 430 stainless steel costs less than either 304 or 316, but its corrosion resistance is not high. All three are readily available, so go 316 if you can.



Most Resistant: Red Metals
This category includes copper and its alloys, brass, and bronze. These are luxury metals. They're at least as corrosion-resistant as stainless steel, but beauty costs money.
When they oxidize, the red metals just won't corrode -- but they do turn a bit green from oxygen exposure. That seems a small price to pay for up to 1,000 years of corrosion-resistant performance, but the initial cash price of these metals might cause second thoughts.



Still Not Sure? Ask an Expert
If this discussion seems to make choosing a metal easy, good for you!
For those still timid about picking materials, the best bet is to meet with a roll former and get the longer version. An experienced roll forming expert will also be able to go over any bending-specific worries when using certain metals.
A roll forming expert can also help guide you in the right direction for designing a great roll formed part. To help get you started, download our free e-book below:
Editor's note: This article was originally published in November 2018, and has recently been updated.
Topics: Materials, Architectural Mouldings
RELATED POSTS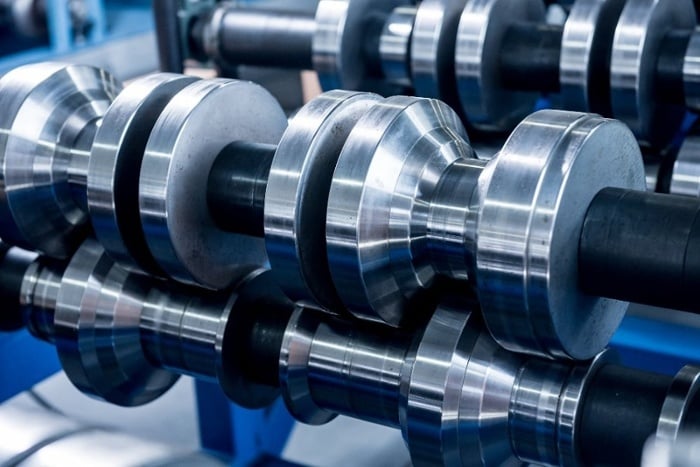 Metal fabrication can be complex, but there are certain methods that can be used to make it simpler and more efficient.