Architectural metal along the coastline has a tough job. Salt, wind, storms -- there's always a threat out there, waiting to strip away the exterior moldings and trim on which you worked so hard. But choosing the best metal for coastal construction can at least slow the decay of your project's beauty and structural integrity while reducing your maintenance needs.
Here's how to protect against saltwater and more:


Coastal Construction: How Corrosion Ruins Architectural Metal
Metal corrosion is most pronounced on coastal homes within 3,000 feet of the ocean. Of course, whether your structure is submerged in seawater or not in direct contact plays a big part in how it will hold up. Parts of your building may be:
Fully submerged

Intermittently wet and dry (due to being in the splash and tide zone)

In the atmospheric zone (above high tide level)
A lack of oxygen limits underwater corrosion; lower chloride and moisture content limits corrosion above high tide level. Still, both situations are more corrosive than inland conditions.
Corrosion is most severe within splash and tidal zones, where a frequent wetting and drying cycle result in high chloride and oxygen content.


Metal Breakdown
NFIP
Class
Class Description
A
C
C
E
P
T
A
B
L
E
5
Highly resistant to floodwater damage, including damaged caused by moving water. Can survive wetting and drying and may be successfully cleaned after a flood to render them free of most harmful pollutants. Permitted for partially enclosed or outside uses with essentially unmitigated flood exposure.
4
Resistant to floodwater damage from wetting and drying, but less durable when exposed to moving water. Can endure wetting and drying and may be successfully cleaned after flooding to render them free of most pollutants. May be exposed to or submerged in floodwaters in interior spaces and don't require special waterproofing.
U
N
A
C
C
E
P
T
A
B
L
E
3
Resistant to clean water damage, but not floodwater damage. May be submerged in clean water during flooding. Can survive wetting and drying, but may not be able to be cleaned after floods to render them free of most pollutants.
2
Not resistant to clean water damage. Used predominantly in dry spaces that may be subject to occasional water vapor or slight seepage. Cannot survive the wetting and drying associated with floods.
1
Not resistant to clean water or moisture damage. Used in spaces with conditions of complete dryness. Can't survive the wetting and drying associated with floods.
(Table courtesy FEMA)
Do not blindly specify a product just because some company slapped "corrosion-resistant" on the label. Evaluate:
Material type

Coating type

Coating thickness (if any)

Performance in similar environments
And no matter which metal you pick, follow these practices:
Use smooth finishes

Design for rain washing

Plan to clean manually anyway!


Metals
Carbon Steel
Normal steel has poor resistance in coastal atmosphere and hence requires coating protection for durability.
Bare carbon steel will rapidly corrode in salty locations. Weathering steels won't form their expected protective surface oxide, so their corrosion rates can match unprotected carbon steel. Bare carbon steel can be more than 100x prone to corrosion than aluminum and more than 8,000x greater than 316 stainless steel -- more on that later.
Since carbon is more anodic than stainless steel or copper, it must be carefully separated from them to avoid further ugliness.
Corrosion studies have shown that, in the worst environments, it takes less than three years for some galvanized steels to show red rust. Even with a combination of metallic coatings and paint layers, carbon steel railings in splash zones can provide as little as eight years of service. Even with a protective coating like Galvalume or epoxy coating, frequent maintenance is a must.
Further concerns exist: Due to the potential for galvanic corrosion, standard carbon steel fasteners and hardware are bad options for direct contact with preservative-treated wood. And zinc -- a common alloying metal -- is a potential biocide, so you may need to collect and purify runoff water.
Despite these flaws, steel roofs in general are popular on the coast for their weather resistance and energy efficiency. (They reflect the sun, lowering air conditioning costs.) However, remember that these roofing products are coated with outdoor tested primer/paint coating systems specifically designed to resist weather.


Aluminum
Salt can break down the protective oxide that forms on aluminum's defensive oxide layer.
Structural aluminum can sustain fatigue failure as a result of surface pitting. You can opt to specify high-strength alloys that are more resistant.
Some tempers of 2XXX and 7XXX are not for coastal life -- they'll corrode and crack.
Anodizing the aluminum or painting it, combined with regular cleaning, is often a must to keep its bright surface.
With aluminum, separation from other metals is necessary to stop even more rapid corrosion. Standard aluminum fasteners and hardware should not have direct contact with preservative-treated wood -- galvanic corrosion will occur.


Copper
There are a bevy of copper alloys, some used regularly in saltwater. Highly pure alloys are common in roofing and other architectural projects.
Their corrosion rates in coastal environments range from aluminum-esque to 10 times higher. Bonus: Copper corrosion actually looks kinda good.
Near more fragile coastal environments, use copper carefully -- it's a potential biocide.


Stainless Steel
Stainless steel is the most corrosion-resistant metal common in coastal architecture. There are some conflicting viewpoints about its popular grades, though.
316 stainless steel is composed of 2% to 3% molybdenum, boosting its corrosion resistance. This grade is the most commonly used for coastal applications.
Meanwhile, 304 stainless steel is the overall most popular grade, regardless of application type. The problem is, it's susceptible to corrosion from saline environments like the coast. You shouldn't specify it for a coastal project if you're worried about surface staining. Frequent cleaning is a necessity with 304, so it can be a pain to manage. Note that 304 stainless can still have 1/10th to 1/100th of the corrosion rate of common aluminum architectural alloys. So even if surface staining happens, don't assume your project's a failure about to fall apart.
On the other hand, you can probably eliminate cleaning if you ask for a more corrosion-resistant stainless with a smooth finish, like 317LMN, 2205, or 904L. How much do looks matter to you? That'll be a huge factor in your metal choice, and especially so with stainless steel.
Again, don't forget you need to avoid joining stainless with dissimilar metals, especially those with high galvanic potential, because it promotes corrosion.


Cost Consideration
Does it make more sense to buy a cheaper metal and replace it every five years or pick a more expensive alloy that will survive five decades? If you're designing a short-term application (i.e. a temporary building) in a corrosive environment, a less expensive material might be more cost-effective.
You also should consider the level of volatility in your coastal application. For example, if you're building 2,900 feet from the shore, a painted carbon steel roof might last 20 years and an aluminum roof could last 40 before you must pay to address it. Twenty-nine feet from the shore? Not so much.
Just remember that a structural failure could also lead to other costs. A leaky roof is never just a leaky roof -- you might also need insulation replacement, mold abatement, and more. Such a massive failure would cost far more than picking a stronger metal in the first place.
And on the environmental front, keep in mind you can't recycle what's frittered away by corrosion. A quicker replacement is a more salvageable one.


Talk to an Expert Manufacturer
Stainless steel is the most corrosion-resistant architectural metal option for coastal construction, but a higher alloy is something you should consider.
Talk to an expert manufacturer during design, especially for long-term applications or if a 2XXX or 7XXX series aluminum alloy is something you're eyeing.
If you're still treading water with your choice, verify with a manufacturer that's experienced in corrosion protection to ensure your materials are marine-friendly. In the most extreme locations, an on-site evaluation is beneficial.
(Editor's Note: This article was originally published in September 2017 and was recently updated.)
RELATED POSTS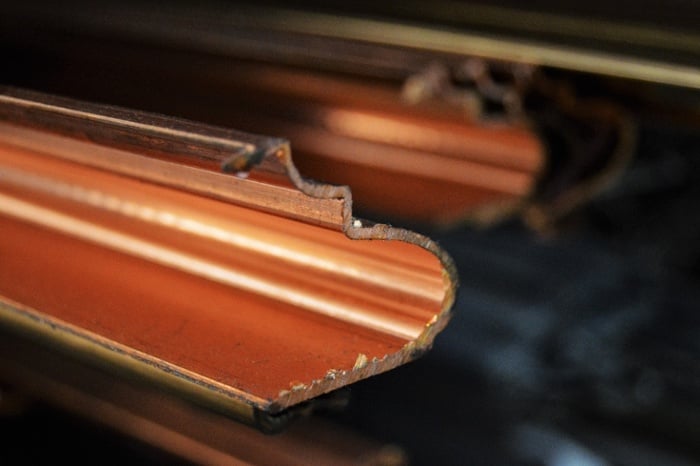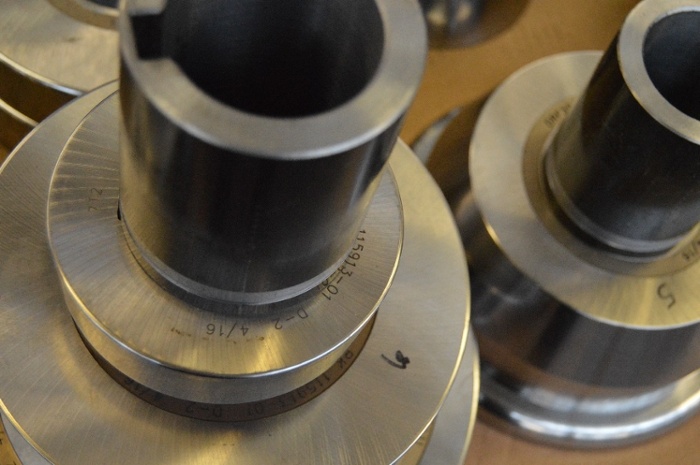 Which charges higher prices for metal fabrication -- a company that has in-house roll forming tooling design capabilities or one that outsources it?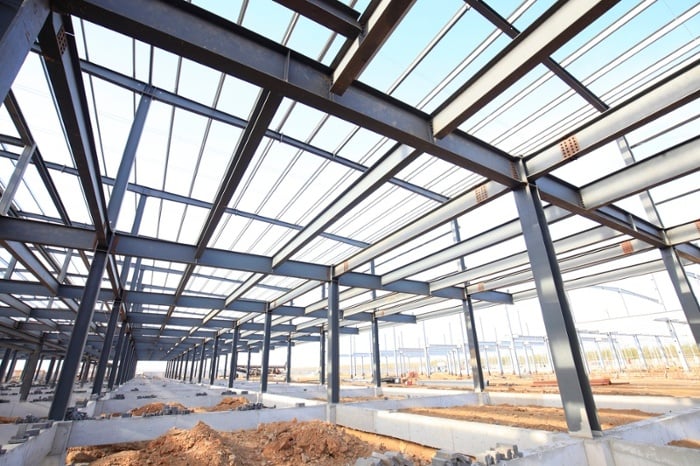 When you think about steel, you probably imagine it's pretty heavy, right? After all, something as strong as steel would have to be weighty due to its density.
Consider high strength low alloy (HSLA) steel.