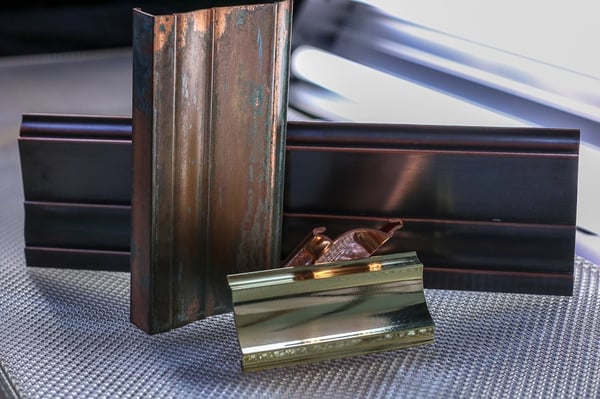 Most contractors have seen and done it all. But when it comes to installing trim moulding, many of them have limited experience with metal.
Wood, vinyl, and MDF are the most common materials for trim. If you're working on a project that calls for metal moulding installation, don't be intimidated! Just be sure you know what it takes to achieve a successful installation, and put the right professionals in place to accomplish it.
This post will take a closer look at what architects and designers expect from you or your installer when they specify metal commercial moulding:
(Related Post: If you're on the designer/architect side of the situation, you might also want to read this.)


Understand Why You're Installing Decorative Metal Trim Moulding
First and foremost, any contractor should understand the decision criteria used by the designer or architect to ensure they order the correct type of moulding, often ID'ed by a moulding profile number. Secondly, it's important to note any environmental challenges that could affect your installation of decorative trim moulding:
Where will the metal mouldings be installed -- indoors or outdoors?
Will they come into contact regularly with moisture?
Will they be near saltwater, road salt, or other substances that could lead to premature corrosion?
What substrate will you attach the mouldings to?
What's the plan for the final finish?
For example, a specific combination of metal and finish type will be required in a more coastal environment. However, durability goes beyond corrosion resistance -- most metals outperform their wood-based and vinyl counterparts in other measurements of "durability" too.
For easy reference, remember that copper is a softer metal, carbon steel (including galvanized steel) is harder, and stainless steel is the hardest metal. In any case, metal always outperforms wood and vinyl in high-traffic areas like hotel corridors. Shoes and suitcases don't have a chance against metal!
Along these lines, it's important to know what the designer has in mind for a finish, whether it's functional or aesthetic. For more decorative metal trim moulding, the designer may ask you to polish, brush, paint, or patinate the mouldings. Or, for some metals, leave it alone and it will live a natural-aging life of its own!


Contractor Considerations
After getting some basics out of the way, make sure you get additional specifics. Fail to do so, and your relationship with the specification team may become stormy quickly.


How Much Material Do You Need?
Get this measurement in linear feet. Underestimating could mean you'll have to order more later, which could lead to project delays and going over budget. Consider a 10-20% scrap factor for cutting yield and convey that percentage to your supplier.




Fasteners: Exposed or Hidden?
Some creative types actually prefer face-mounted countersunk screws of the same metal for an "exposed" or industrial look. Or, many profiles have mating metal moulding clips that are hidden behind the finished moulding.


More Coordination, Collaboration
Let coordination and collaboration be your moulding installation guide. Whether you're the general contractor, a subcontractor, or an individual installer, you need to determine ASAP whether or not you have the know-how to install metal trim. It's not up to the designers to figure that out -- they only care that you get it right.
Hopefully you've built a comprehensive network of professionals you trust. Many of them are also very well networked and can recommend an installation partner if you're not comfortable with your current options.


Companion Guide for Metal Trim Moulding Installation
Metal trim and metal channel mouldings have you covered -- they're resistant to fire, pests, rot, splitting, and more. But you still have to do your part to make sure these specialized installations succeed. We all know how quickly eagle-eyed designers can spot even the smallest flaw.
If you're "stuck with what you got" team-wise, or can't find someone experienced in metal installations, try our free download below. It's a handy visual guide to metal moulding installation for newcomers:
If you're still not completely confident … give us a call so we can address your concerns and/or put you in contact with some folks who will help you out.
Topics: OEM Roll Forming, Architectural & Design, Materials, metal mouldings
RELATED POSTS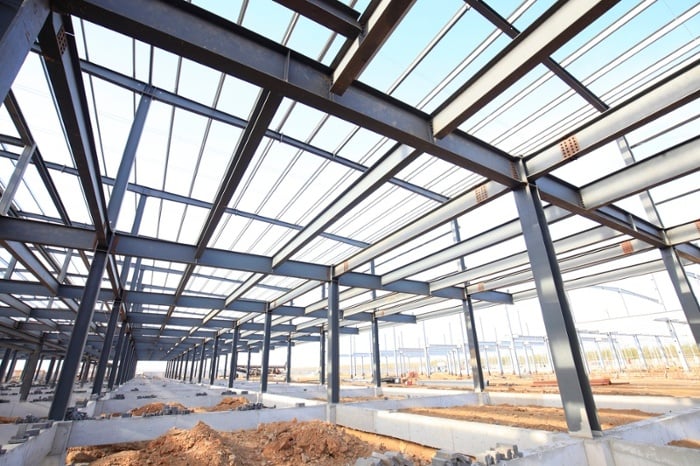 When you think about steel, you probably imagine it's pretty heavy, right? After all, something as strong as steel would have to be weighty due to its density.
Consider high strength low alloy (HSLA) steel.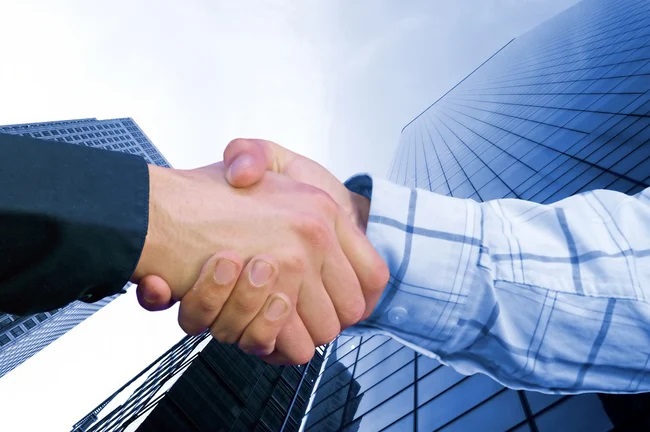 The idea behind a
supplier agreement
-- whether with a roll forming company or another manufacturer -- is pretty simple. The supplier provides everything a customer needs for a particular service, and the customer can count on a specified price and single-source service.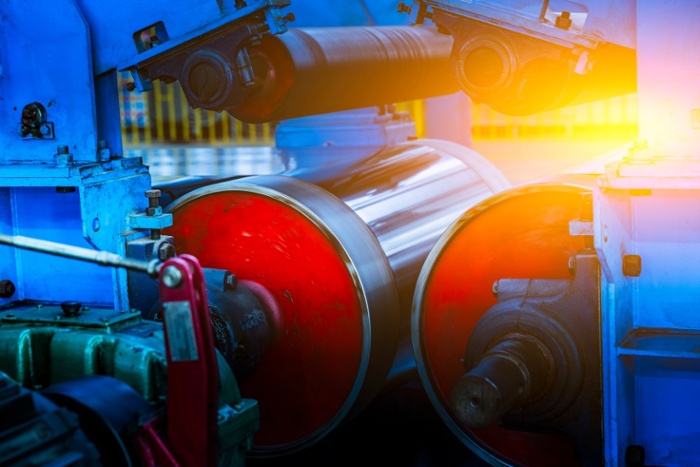 7 pitches to convince management to switch to roll forming for your metal components:
You'll have better ROI
It creates less scrap & waste
Your current process is inefficient
You'll have more control over processes & tooling
It's more eco-friendly
You can streamline your supply chain
It[...]