It's time to get serious about designing a more durable architecture.
Websites and magazines love to spotlight trendy commercial interior design ideas, but sometimes ignore the importance of your work actually holding up to daily use. That's why this three-part video series attempts to answer: What is the most durable type of base trim that can be used in your industry? Wood mouldings? Vinyl mouldings? Architectural metal mouldings?
For the final -- and, we must admit, the most fun -- test in our series, we held the mouldings' feet to the flame. Literally. The goal: How do popular mouldings react in a fire emergency as might occur in a hotel, airport, or other cramped public space?
RELATED VIDEOS AND ARTICLES:
Architectural Metal Mouldings Vs. the World: Testing for Fire Safety
There are plenty of industries where fire safety should be a priority. You can probably think of many yourself, but here are a few:
Airport corridors
Hotels
Hospitals
Large-scale housing
Interior offices (especially if there's fabric on the cubicles)
We're not experts on fire safety regulations for every industry out there, so do a little of your own research before beginning an architectural design project. Codes are very specific by industry, so what's required for an airport may not match up with requirements for a football stadium.
Obviously, it's always better to have a better flame spread rating, no matter what your building codes are.


About This Test
(Click the video above to see the test in action!)
This test focuses on the types of moulding materials currently popular in interior design projects. We torched each molding, similarly to the ASTM E84 Class A flame test you'd get in a specialized lab chamber. The ASTM E84 is used to determine the classes of finishes for surface interiors.
Class A materials have a flame spread of 25 ft. or less. They also have a low smoke development index. The ratings go down from there: B, C, D, etc.
Keep in mind this is a surface burning test, not a barrier test (which is its own thing). But it still gives you a good idea as to how fast a fire would take a room over.
Anyway, let's burn some mouldings!
Wood, Composite, Vinyl, & Architectural Metal Mouldings Comparison
To test each material, we held a torch to it for several seconds to see if the flame took. Here are the results.


1. Pine Mouldings
This is the softest wood commonly used for architectural mouldings, but also the most prevalent because it's quite economical.
As expected, the pine lights up very quickly. It definitely adds fuel to the fire, not to mention smoke.
You don't want this stuff in a hotel corridor or any room where a fire would be catastrophic.


2. Medium-Density Fiberboard (MDF) Mouldings
Very prevalent in the last 15-20 years, medium-density fiberboard is a composite material that includes wood, resin, and wax. This of it as pressed sawdust. It's a cheap, highly dense product used in residential and commercial construction.
We tested a primed MDF. Since it's not straight wood, it does handle fire quite better than the pine. Still, we were able to create a flame that continued and did not self-extinguish.


3. Solid Oak Mouldings
Known for both its ornate beauty and its skyrocketing price, oak can run $5-$8 per lineal foot, and that's before you add the final finishing. Oak is popular in high-end installations.
Being a little denser and harder than other interior moulding woods, it's a little more impervious than the pine. But it still doesn't too terribly well.


4. Vinyl Mouldings
This inexpensive material is very common and readily available. You've seen this on base trim for a while, but now its use is spreading to other architectural trim.
When torched, the vinyl doesn't take long to catch fire. You also get that dark, thick smoke like you've just started a tire fire.
Dealing with vinyl architectural moulding is a chore, so even a little fire damage is going to be doubly aggravating. Vinyl has to be glued on, and it has to be peeled off for replacement. No thanks.


5. Steel Mouldings
"Steel" can mean more than just standard steel. For the purposes of this test we used zinc-coated steel (aka galvanized steel), which can give you additional protection against corrosion outdoors.
What happens when we take the torch to this moulding? Nothing. Metal, of course, is flame-retardant. It adds no fuel to a fire, and it produces no smoke. If you use painted steel, the paint will burn off, but still, no damage to the base material occurs.
Metal is naturally a Class A fireproof material. This means you can install metal trim and forget about repair or replacement. (Not to mention there are other benefits of using steel mouldings vs. wood mouldings.)
If you're working with a smaller budget, don't worry -- metal mouldings are more affordable than their reputation. They're $1-$2 per lineal foot and won't rot or become infested with pests.


Let's Hear From the Winner!
In Part 1, the scrape test, architectural metal mouldings came out on top.
In Part 2, the side abrasion test, the steel moulding won.
And in Part 3, metal mouldings stood up to the fire.
The verdict is in: Steel is the real deal in creating durable architecture for a hotel or other interior design project.
The best part is, you're not limited to standard steel mouldings. Architectural metal trim is made out of several other metals, including:
Stainless steel mouldings
Galvanized steel mouldings
Red metals (copper mouldings, bronze mouldings, brass mouldings)
No matter the type of architectural metal, you'll still get the same superior fire resistance.
This concludes our tests to decisively declare the most durable moulding. If you're the type who has to see it in person to believe it, click the graphic below and request a free sample today. (Just don't set anything on fire without proper protection, please.)
Topics: Architectural & Design, Materials, Pros and Cons, Sustainability, Architectural Mouldings
RELATED POSTS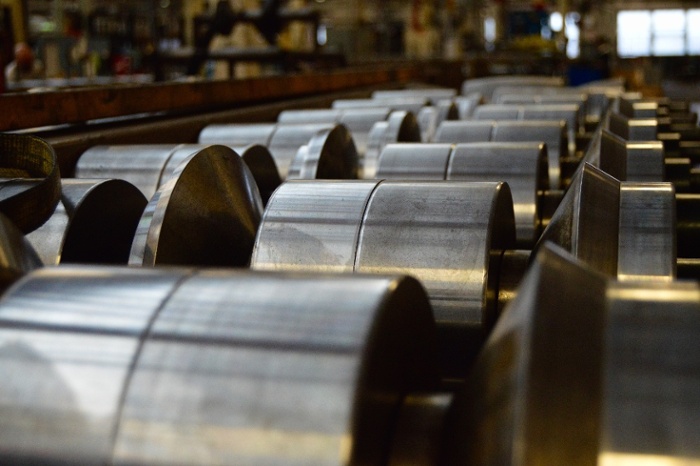 There are a lot of common misconceptions about roll forming metal. We're here to address four of the most common myths about the roll forming process:
Roll forming tools are "too expensive"
The cost "isn't worth it" unless you have super-high volumes
Roll forming "can't produce"[...]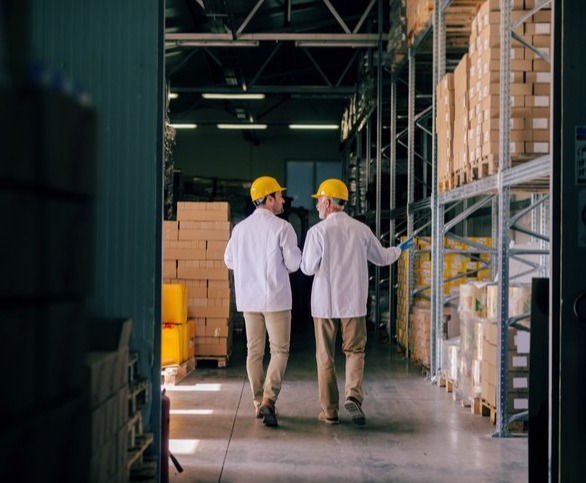 Maintaining an inventory of what a client needs for production is a delicate and complicated balance. As inventory ages, it can depreciate to a level that no longer adds value for the producer. This is especially true in metal forming processes.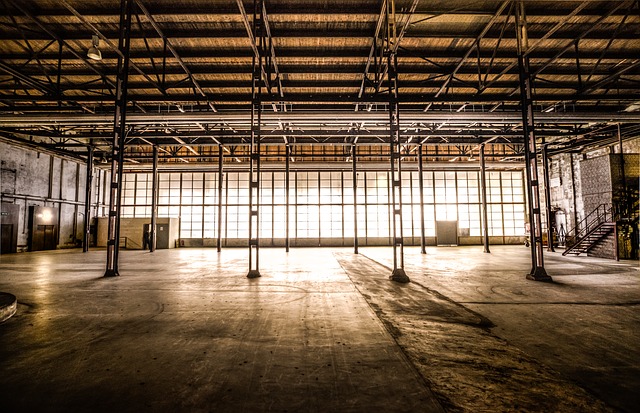 There's nothing new or mysterious about "just-in-time" or JIT manufacturing. The idea has been around since the 1970s, and all it means is that you receive what you need, just when you need it -- hence the popular term just-in-time delivery.
Yet, when it first came into practice, it shook up metal[...]