DIYers on Pinterest and other websites have been devising fun ways to use picture rails in interior design for years. But when are commercial and high-end residential designers going to catch up?
What is a picture rail used for? We won't speak for wooden picture rails (OK, we actually will in a bit.), but metal picture rail mouldings let you hang decorative items in style. Those decorations can be the usual artwork, but this article is about celebrating the obscure, too!
Prepared to be wowed by these five unique examples of picture moulding use. Just remember that if you want to stand out and present a high-end look, you should be replacing the wood rails in these images with metal ones!


5 Metal Picture Rail Moulding Ideas
These modern picture rail ideas provide both form and function in a variety of applications. Whether you need art gallery rail mouldings, museum picture rails, or gallery rails for pictures in a high-end home, there's an idea here for you:
Collage-style

Shelf life

Weird wire

Blending it in

The bedroom dresser


1. Hanging Artwork Collage-Style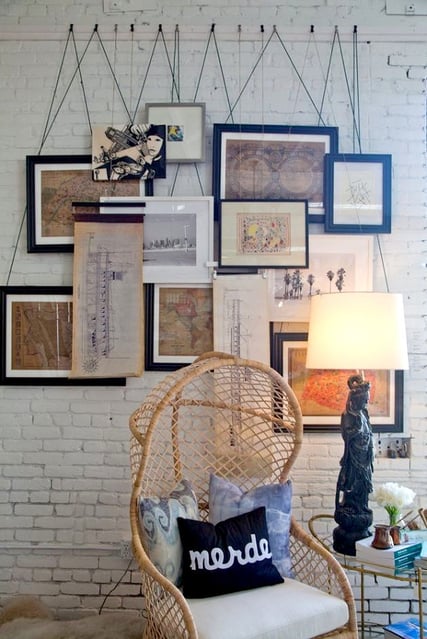 Apartment Therapy via Décor Aid
A designer used a picture rail hanging system to stack-layer several pieces of artwork in a Los Angeles design studio. As a result, the decorations look three-dimensional, artsy, a little messy, and very cool.
Note you can use picture rails to hang artwork from varying heights. If you want to move decorations up or down, simply lengthen or shorten the wire supporting your art.
(Maybe ditch the potty-mouthed French pillow, though.)


2. Adding Shelf Life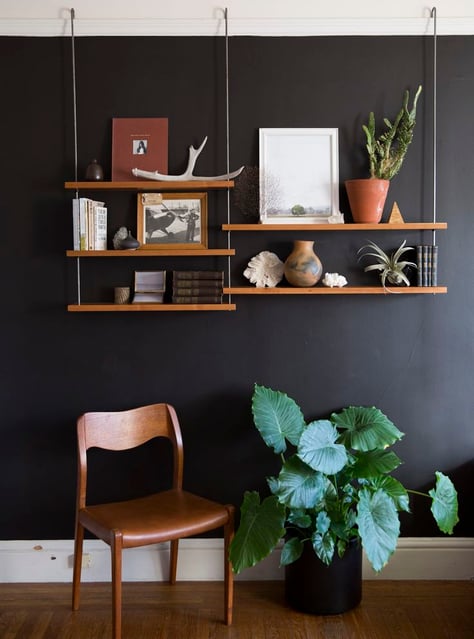 Golf Road Warriors via Pinterest
You can take the idea displayed here and apply it to metal mouldings. Creating additional shelf space for houseplants, pictures, and lighting is never a bad thing.
You could even attach a shelf that runs the entire length of the wall. We've seen such a system in a Pottery Barn catalog that supported a chalkboard, plants, galvanized rusted decorations, a mail storage box, and more.
Now you've turned an aesthetic design into a functional one, too!


3. Weird Wire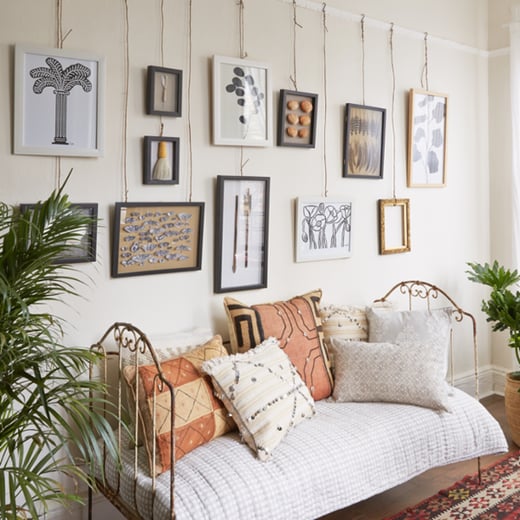 Megan Pflug via Architectural Digest
To fit the motif of the artwork, this designer used rustic craft wire that resembles rough rope. It creates create a vintage, island-esque look.
As long as your metal mouldings have the trademark upper lip, you can use whatever material you want to hang art (provided it's strong enough to hold it). You can order picture rail hooks in a variety of metals and other materials. These range from the plain and unobstructive (i.e. steel painted the same color as the wall or rail) to the ornate and showy (i.e. antique brass picture rail hooks).


4. Blending It In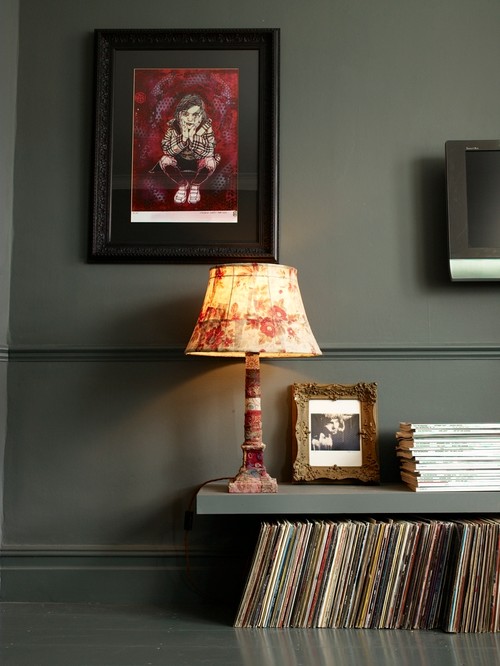 You could try painting the walls the same color as your metal moulding. This sameness in color lends a unique feel to a room.
Or maybe you can match the picture rail color to the wall instead! Metal lends itself to more color than you think. The red metals (bronze, copper, brass) offer a wide palette of colors, especially if you intentionally age them for that blue-green patina effect.


5. The Bedroom Dresser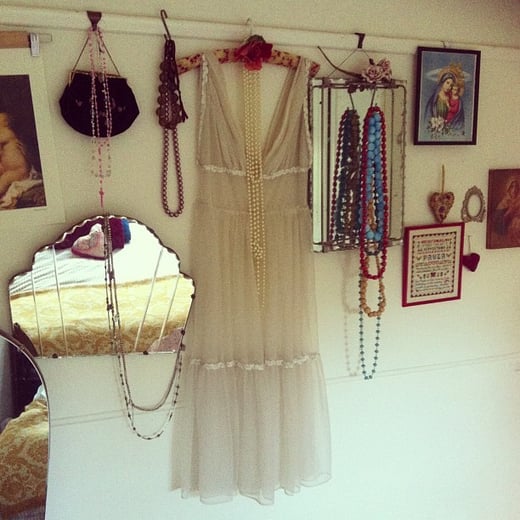 lovelysweetwilliam via Pinterest
Thinking picture rail for your next residential design? Turn one into a makeshift dresser!
Since you can hang pretty much anything from a picture moulding, mirrors, jewelry, clothes, and even purses are possible. The uses of metal mouldings are only limited by your imagination.


Endless Possibilities
Why use a metal picture hanging rail instead of the traditional options?
A metal decorative picture rail will outperform its wood counterpart in just about every way.
Metal picture rails are sold in very few places in the United States. Most companies that do sell them are offering very generic and commodity-type products. A large majority of them are made from extruded aluminum. They're mass-produced and a bit cheap-looking.
But you can open a door of possibilities by using one of the many different, more extravagant metal moulding varieties. Did you know there are:
Steel picture rails (including stainless steel)

Bronze picture rails

Brass picture rails

Copper picture rails

Aluminum picture rails

And more?
Using a moulding over an extruded piece lets you pair an ornate profile with that luxury metal. These rails are great for museums and art galleries, but also can class up a high-end residential project.


Customize Your Design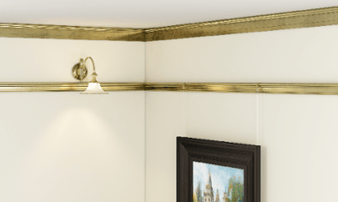 So, where to buy picture rails? The depends on whether you want standard stuff or something unique. Some picture rail moulding suppliers allow you to customize an order of bespoke picture rails. After all, no two projects should look alike, right?
If you need to get a clearer picture of what a metal moulding can look like, read our countdown of the top 10 moulding profiles. Or, if you want a broader idea of the types of shapes are out there, check out a comprehensive picture rail moulding profile catalog below:
(Editor's note: This article was originally published in May 2018 and was recently updated.)
Topics: Architectural & Design, metal mouldings, Architectural Mouldings
RELATED POSTS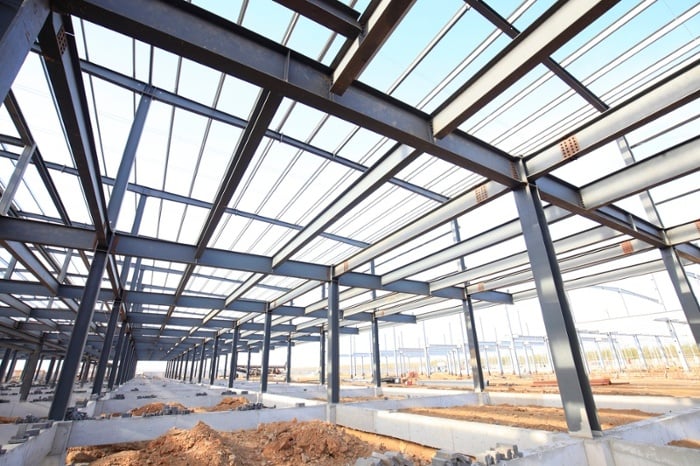 When you think about steel, you probably imagine it's pretty heavy, right? After all, something as strong as steel would have to be weighty due to its density.
Consider high strength low alloy (HSLA) steel.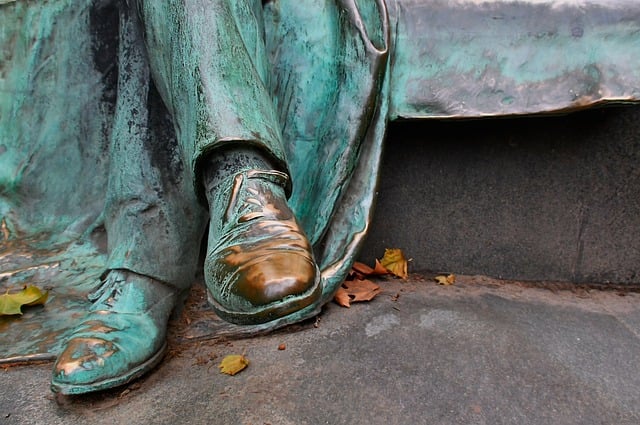 Like with many other things in life, age is a big talking point in decorative metals. Is youthful glow better, or is the weather look of experience more desirable?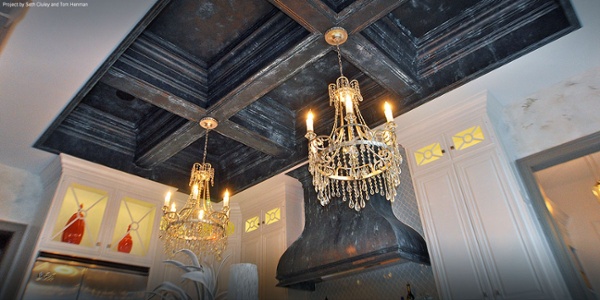 Finishing is the process of treating the exterior of a metal by applying a protective layer or unique aesthetic touch to its surface. There are numerous types of metal finishing processes that attain a variety of results -- many of which can add architectural value.