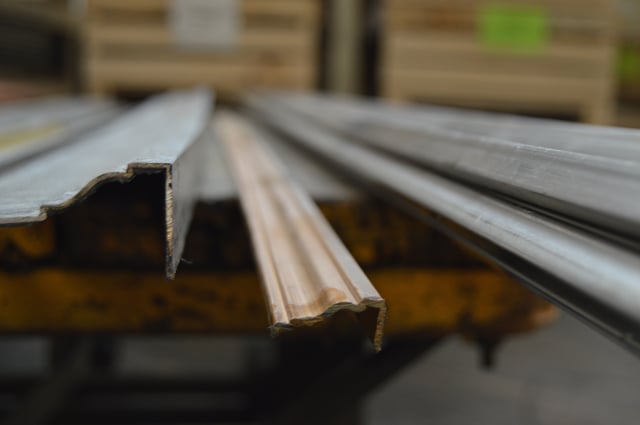 There will always be designers who want control of every single detail, down to the last thread, sliver, or scrap. That philosophy can apply to choosing decorative metal trim. To each their own, we say.
But many other architects don't want to worry about that. Imagine sitting down at a new restaurant and opening a 50-page menu. Your brain gets overloaded, and you're not sure what the chef specializes in.
With that in mind, Dahlstrom is sorting the 1,400+ metal trim shapes in our online moulding catalog into new "families." Matching different styles of metal trim, whether it's going on wood or metal or something else, will be more simple (and cost-effective) for you going forward. Here's how:


Easily Buy Decorative Metal Trim Online
We're doing several things to make your metal moulding buying process more convenient. For starters, from now on, some of the common clip-mounted profiles you need will be paired up for you.
Some of them are the more popular mouldings in our selection. Others have similar features -- they might be a little bit longer, or be an "S" shape that might connect to another part in the family.
Think of your trim selection process as an easy-to-follow menu!


Decorative Metal Trim Families in Our Online Moulding Catalog (So Far)
These two familiar profile groupings can help take you quickly to the mouldings you want. (We've displayed an array of such samples at the AIA Conference on Architecture. If you want your own free sample to see and touch, use the button at the end of this article.)


1. Streamlined Moulding Profile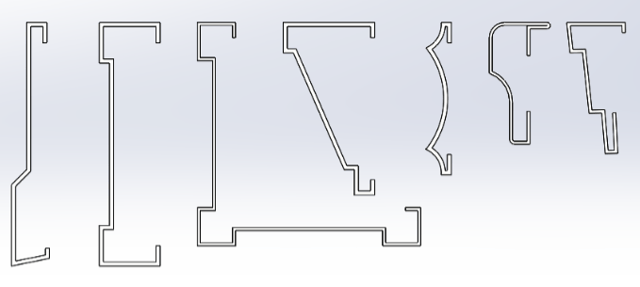 This category gives you more of a retro look for your decorative metal trim moulding for furniture, walls, and other situations that call for edge trim.


2. Colonial-Style Moulding Profile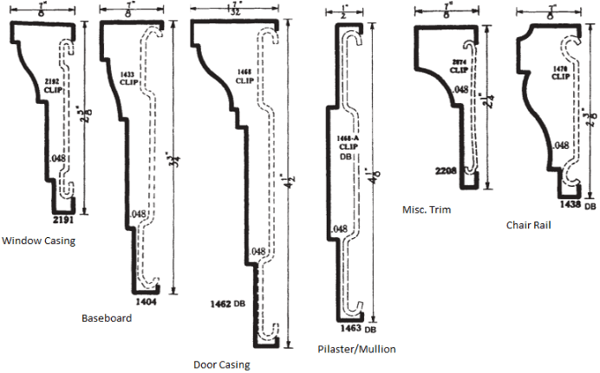 This category is for more of a restoration and vintage look.


Best of the Rest
More groupings may come in the future. If you need anything else outside these groupings, we can still get it for you.
The Dahlstrom decorative metal trim moulding catalog is now bookmarked by type, right on our website.
You can also download the catalog in full with this button:
Browsing through an entire base, trim, rail, and crown moulding catalog can be inspiring and exciting. But there are great perks to sticking with our pre-picked choices ...


Room for More
By picking from our favorite "families" of profiles, you can order as high-volume as you want. Even better, because we're investing additional time and effort into producing certain parts, you can get them more quickly and for less money than a custom order.
Doesn't that sound great, especially for cases when time or budget is a factor? We can manufacture larger and more quickly, so you won't have to worry about supply. (Think economy of scale.)
Simply put, you need a more simple ordering and decision process, and we've got it.

Click here to use our Quick-Ship e-store to buy mouldings online at volume-discounted prices.
Decorative Metal Trim Has A Match for Any Masterpiece
Stay tuned as we roll out more paired sizes and shapes for you based on common characteristics and standard applications. But, again, you're still welcome to create a customized order for any moulding we make, out of any metal you want.
Either way, if you want advice on matching metal mouldings to your design -- for both looks and durability -- give us a call. We'll set you up with the appropriate mouldings, casings, chair rails, accent trim, and more.
(Editor's note: This article was originally published in February 2018 and was recently updated.)
Topics: Architectural & Design, Metal Moulding Catalog, metal mouldings, Architectural Mouldings, Cost
RELATED POSTS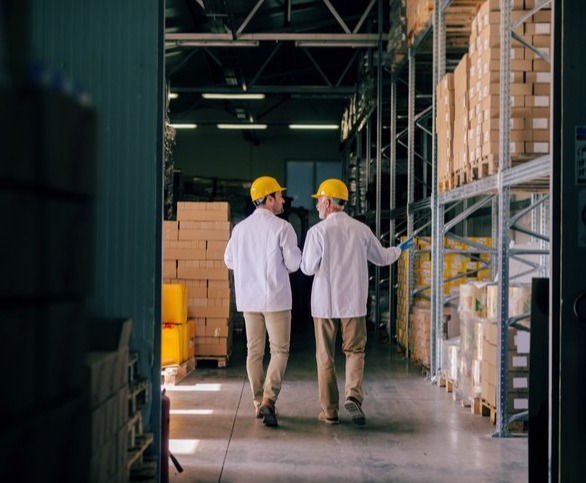 Maintaining an inventory of what a client needs for production is a delicate and complicated balance. As inventory ages, it can depreciate to a level that no longer adds value for the producer. This is especially true in metal forming processes.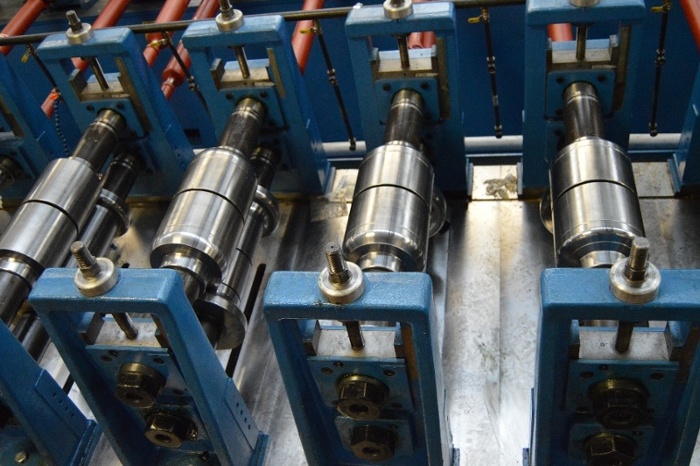 When it comes to metal forming cost, if price is the battle, total manufacturing cost of ownership or -- TCO -- is the war.
TCO is an analysis of the complete life cycle of your purchase. The number includes every phase of ownership.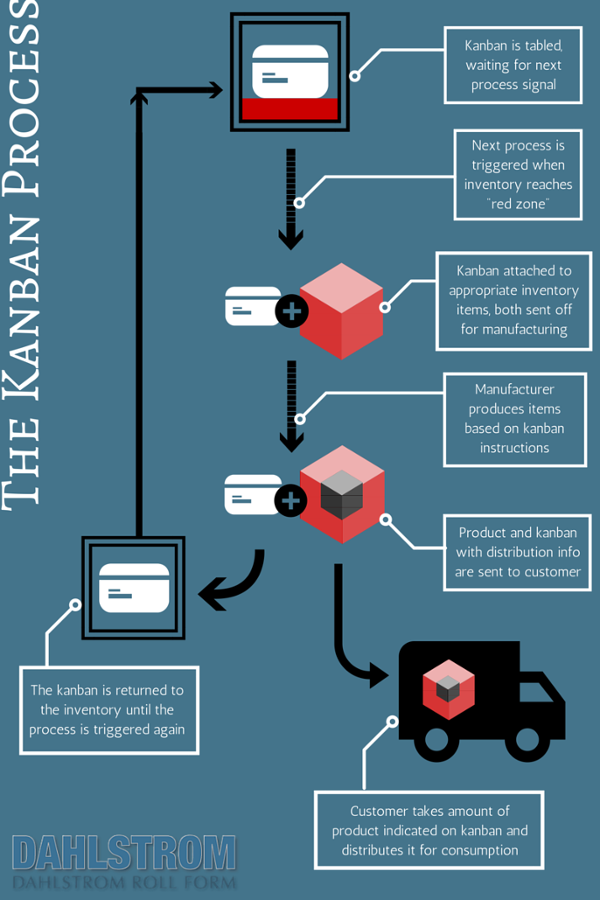 Keeping control of inventory requires intentionality.
Insufficient inventory management leads to more waste, higher costs, and a poor vendor/customer relationship.
But how do you manage steel inventory, which is a big investment with a limited shelf life? You need a lean inventory management[...]