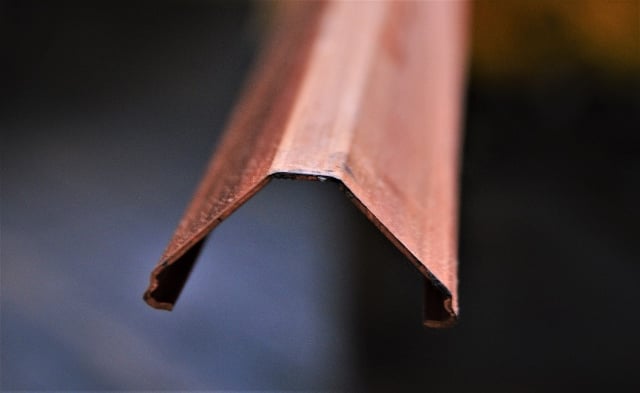 Most people aren't lucky enough to run a business in or live in an older building classically adorned with metal mouldings. As such, many folks feel like their home -- or commercial building -- is lacking distinctive architecture. Fortunately, designers can lean on a good architectural metal vendor to make a project sing -- and make your customers sing your praises.
Boutique metal architecture is an underutilized element in today's designs. The beauty and nature of metal can make for new and exciting products.
Sometimes your brilliance just needs a good editor. Here's how a partner can spark your innovative side with metal mouldings, creating a repeating image for your brand.
(Need tips for installing metal mouldings? Click below.)
Why Add Architectural Metal Mouldings?
Metal accents come in numerous varieties. In the case of metal mouldings, that includes:
Crowns

Baseboards

Chair rails

Picture rails
Mouldings open up rooms by taking advantage of light, contrast, and depth. They radiate quality, grace, and richness at a reasonable cost.
Metal accents can tie together other elements you want in your design. For example, you can combine smooth, rust-colored steel with the intricate grain of wood and the rustic qualities of stone. We won't get mad (as long as you're choosing metal mouldings over wood mouldings)!
Combining materials can give you additional:
Use metal mouldings' versatility in color and form to turn a simplistic range hood, hanging artwork, or other creative idea into a standout element. Metal transforms the mundane into the must-see more than wood or other materials ever could.
Add Value to Your Project
Is your motive for installing crown or other mouldings to increase your project's property value? Using cheap or poorly crafted mouldings is not enough to entice commercial or high-end residential buyers.
As with any other interior trim, flimsy mouldings will not provide the same aesthetic impact as high-quality mouldings. Most high-end buyers will easily recognized poor parts, so these won't contribute to the monetary value of your project.
Where Your Vendor Comes In
Collaborating with a metal manufacturer with similar industry experience can make your dreams come to fruition. With a little help, you can add metal mouldings to all facets of your project!
Some architectural companies have found success signing an exclusive agreement with a roll former. Your result? A series of proprietary mouldings created with that vendor -- and only you can use them!
A value-added distributor of mouldings will:
Perfect the installation method
Conduct quality control

Add different finishes on the metal
Commercially, branded metal moulding is a great way to imply elegance and status. The right vendor can work with you to improve product lines in industries such as:
Retail

Restaurant

Hospitality

Art
Metal moulding partnerships can also benefit home projects. For example, your vendor can put together a catalog of mouldings your buyers can use in kitchens and bathrooms. Custom interior metal assembly can turn their boring kitchens into one with beautifully crafted copper moulding trim -- enhancing your product line.


A Win-Win for the Product Line
Just like that, you're able to offer your customers something above and beyond. That's a win-win for both you and your manufacturing partner. You'll sell more products; your vendor will sell more mouldings.
If you need more education on what we find are the most popular moulding types, check this out.
Topics: Architectural & Design, Aesthetics, metal mouldings, Architectural Mouldings
RELATED POSTS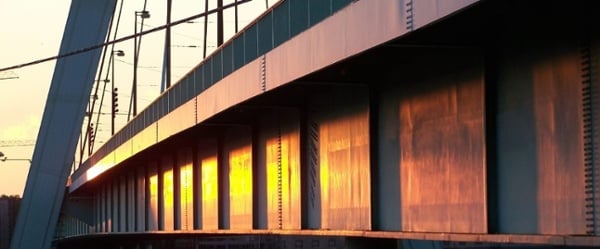 For those working in architecture and interior design, the concept of sustainability is often of paramount importance. Not only do you want to create sustainable designs for personal and artistic reasons, but you also need to appeal to the needs of your clients – and most clients today want[...]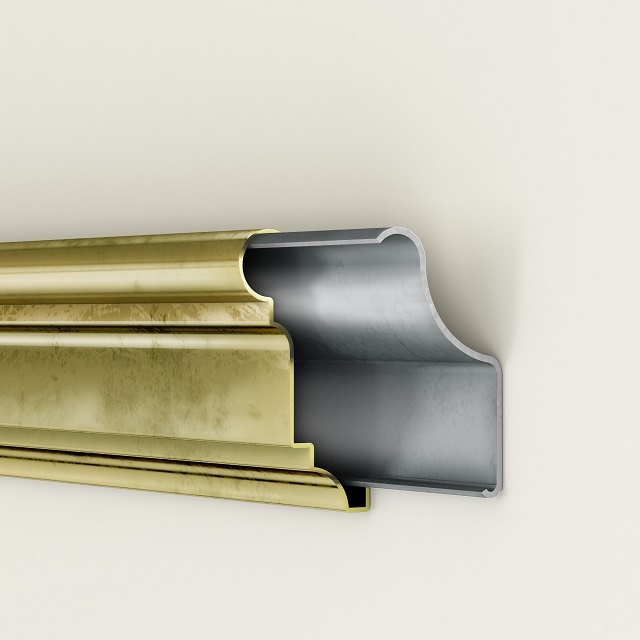 Sustainable architecture is increasingly becoming the norm due to pressure both from regulators, the general public, and the designers themselves. The push to better preserve our resources and our land has us all examining options for environmentally sustainable building materials.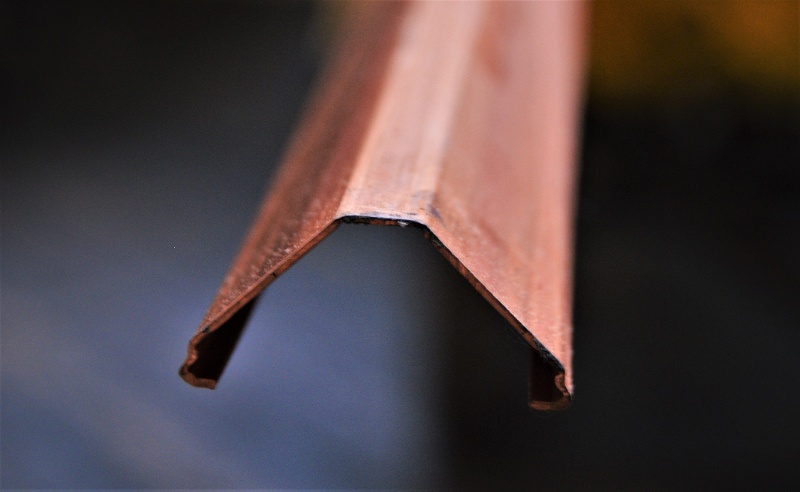 When performing maintenance on your metal mouldings, the most important thing to consider is the type of metal you're working with.
Different metals require different levels of care and cleaning methods. Some chemicals in commercial cleaners can seriously damage a beautiful moulding.