The terminology of architectural mouldings (also spelled moldings) can be vague and confusing. Here's a quick overview of common types and distinctions.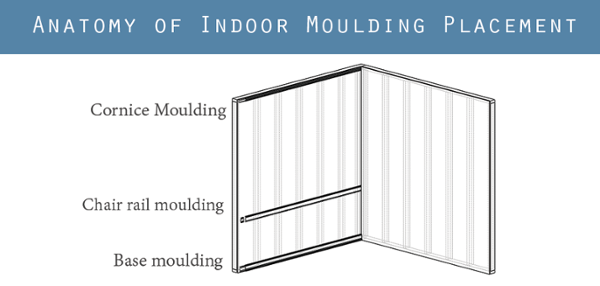 Types of Architectural Metal Mouldings - Guide
Cornice Mouldings / Crown Mouldings
A cornice moulding lines the inner edge where the wall meets the ceiling. The cornice moulding creates a softer edge around the top perimeter of a room.
Picture Rail Mouldings
Picture rail mouldings (not pictured above) fall under the cornice moulding and above the chair rail moulding. They're placed higher on the wall so you can, as their name implies, hang pictures from them.
Chair Rail Mouldings
Chair rail mouldings fall on the bottom half of the wall, at approximately chair height. They stick out slightly to keep chairs from scratching and scuffing the wall.
Base Mouldings / Baseboards
Most buildings have base mouldings - this is the most common type of architectural moulding. Base mouldings protect the wall from shoes, furniture, and other things that could run into the wall near the floor.
Trim: Millwork, Casings, Frames, Oh My
What's the difference between mouldings, trim, millwork, casing, and framing?
Basically, trim is the catch-all term for any type of metal millwork. Millwork usually refers to decorative wood pieces in an architectural design, but other materials (like metal and plastic) can also be milled today. While moulding is specifically any type of edging, millwork can be anything from doors to flooring to paneling.
Moulding encompasses all casings and framings, plus non-edging mouldings like picture rails and chair rails. It's important to note that while all types of mouldings are millwork, not all types of millwork are mouldings.
Casing refers to a type of moulding used to encase the perimeter of windows and doors. These pieces are decorative and cover the space between the window or door and the wall. They cover any gaps or inconsistencies in construction
Framing in this context usually refers to picture frames (which is also a decorative moulding application!).
Why Does Moulding Type Matter?
For the sake of clarity with your buyer and manufacturer, the more specific you can get the better. It's also much easier to specify multiple types of mouldings when you know which is which.
In general, the more knowledge you have, the easier it is to communicate your vision to others.
Topics: Architectural & Design, metal mouldings, Architectural Mouldings
RELATED POSTS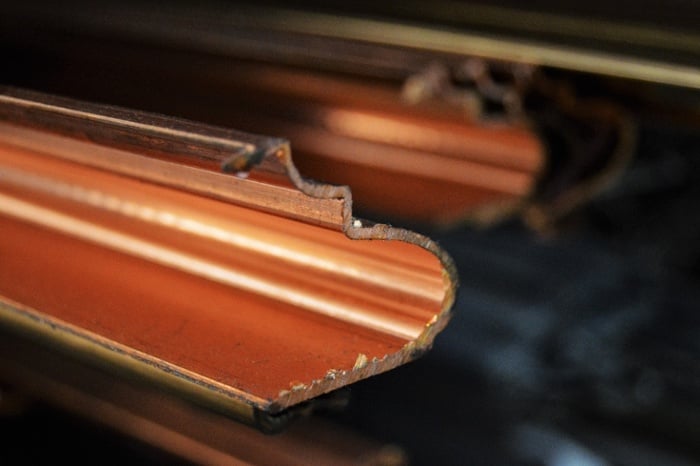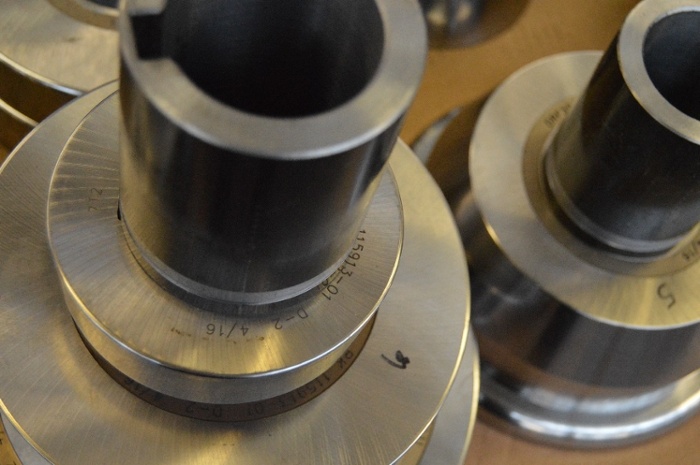 Which charges higher prices for metal fabrication -- a company that has in-house roll forming tooling design capabilities or one that outsources it?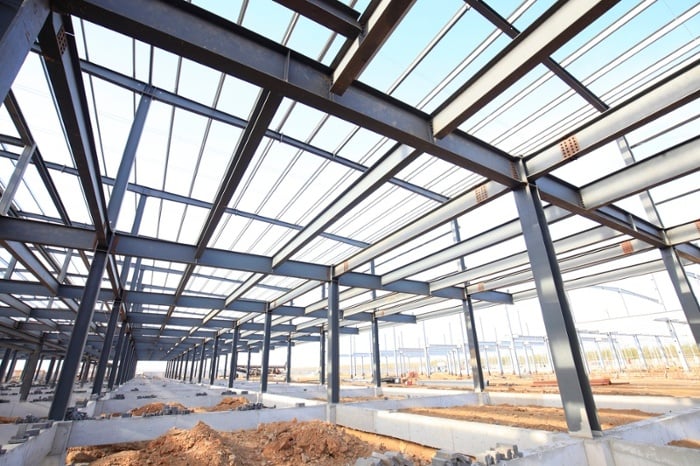 When you think about steel, you probably imagine it's pretty heavy, right? After all, something as strong as steel would have to be weighty due to its density.
Consider high strength low alloy (HSLA) steel.