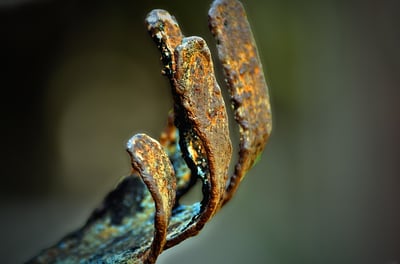 Being ahead of the hottest trends is what makes an already qualified and experienced designer stand above the competition. As many modern upscale home and business owners seek to revamp their spaces with materials beyond wood, they are considering the use of strategically placed metal to create impressive architectural touches. An up-and-coming trend with architectural finishes involves a process called intentional corrosion (or forced corrosion).


What Is Forced or Intentional Metal Corrosion?
Intentional corrosion of metal allows designers to take certain types of metal and transform them into vintage-looking pieces quickly.
Want to get that orange-brown rusty finish or enjoy a lovely blue-green patina on your metal accents? There's no need to stretch the design budget buying true antique pieces or waiting for nature to take its course if you are knowledgeable about the process of intentional corrosion. As a newer innovation in design techniques, requesting this rising trend can put you at the top of many high-end residential and commercial customers' consultation list.


Corroded Metal: Aesthetic Applications in Architectural Finishes
Those looking to add uniqueness and contrast by embracing a few touches with a vintage look will appreciate the ease of corroding metal for use in architectural designs. Because these implements are attractive and unusual -- and fire-retardant -- their use is ideal for:
Hotels

Retail spaces

Restaurants

Other public and commercial spaces

Houses and apartment buildings
Depending on the client and the location's primary purposes, corroded metal applications and mouldings can be employed in a variety of places, including:
The vast possibilities using intentional corrosion amid architectural finishes are only limited by one's imagination. With such a wide array of functional and aesthetic uses and benefits, you might be wondering which metals work best for intentional corrosion ...


Choosing the Right Metals for Forced Corrosion
Several metals are ideal for intentional corrosion:
Red metals like copper, brass, and bronze

Iron

Zinc or zinc coated steel

Carbon steel
Options to avoid in general are those such as stainless steel or aluminum, which might not take as well to the process as affordable carbon steel will. Why would you pay all that money for stainless steel only to tarnish it, anyway?
The bullet list of metals above give you plenty of options for color. Now let's look at the process itself.


Intentional Corrosion Process: DIY or Hire a Pro
With a basic combination of household chemicals or specialty all-in-one solutions available from certain suppliers, your contractor can follow these tips and DIY directions for forcing the corrosion process:
Clean the metal thoroughly to remove debris and oil.

Heat the metal before application for faster results (room temperature also works).

Simply apply the material solution of your choice and watch it work its magic.

Rinse the chemicals off.

Apply a matte clear polyurethane solution to seal the finish.
This technique is still evolving as a trend, so very few companies can do the process for you. Dahlstrom isn't finished with an internal corrosion finishing process quite yet, but we have relationships with experts who are already mastering this practice. So, get in touch with us and we can start you on the right track. You can also look forward to some really cool additions to our offering in the near future!
Topics: Architectural & Design, Materials, metal mouldings, Architectural Mouldings
RELATED POSTS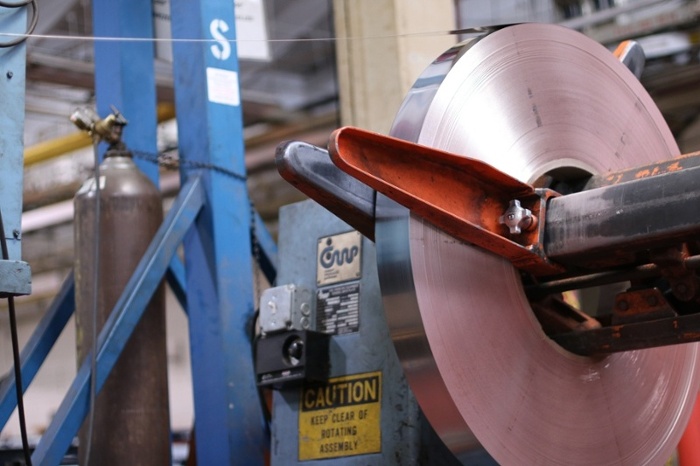 People not familiar with roll forming usually need some education regarding the machines' capabilities and limitations – even people who regularly work in sheet metal roll forming. There's a reason skilled roll form engineers are a coveted resource – this is complicated stuff.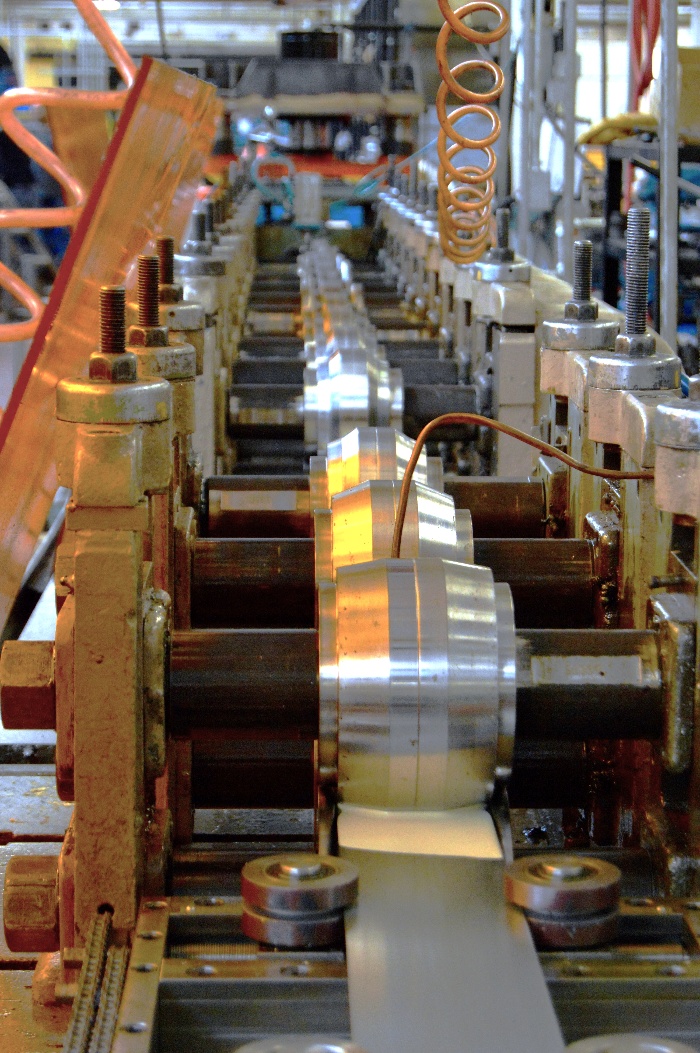 What makes a link in your supply chain "agile?"
To answer, look at your favorite examples of modern manufacturers and product developers. The ones that are anti-bureaucratic. The ones whose culture facilitates creative solutions for their customers.
Think of Tesla vs. a company like, say, General[...]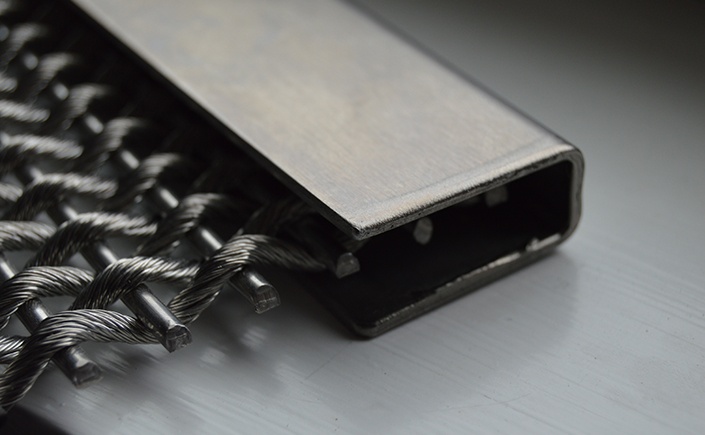 U.S. manufacturing has had its share of bad turns over the last 50 years, with entire industries being outsourced to other parts of the world. This is not good news for metal roll forming companies.
Starting with products like clothing and electronics, we gradually saw large corporations move[...]