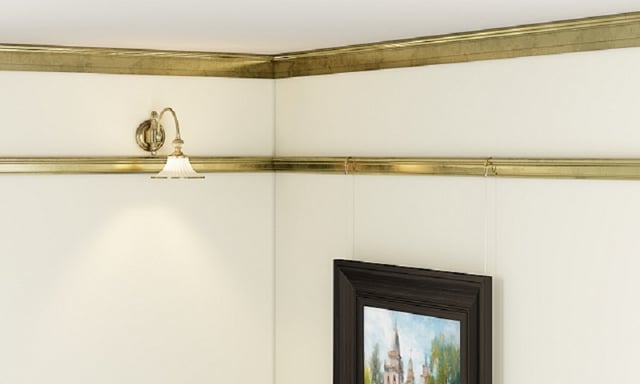 Picture rails aren't necessarily new. But only recently have creative designers started using them with a modern twist --- metal.
By pairing an ornate profile with a luxurious material, you will make people say "wow" as they walk around a room.
You already know interior mouldings are all about amplifying beauty and covering up unsightliness. When you add the fact that picture rails are usually carrying top-shelf art, the need for a quality look amplifies. Why shouldn't the rail be just as beautiful as what's held below?
We can help you match project with product. Read on for some tips on developing a stunning, customized look. (And, if you're starting from square one with picture rails, check out this primer first.)


What Makes Dahlstrom's Picture Rail Buying Experience Different?
In a word, variety.
A lot of the rails in the world are aluminum extrusions. Or wood, an even less inspired option.
Out of the few companies offering metal picture rails, aluminum seems to be the established standard.
However, there's nobody out there making them like we do at Dahlstrom.
Wood is good, but it's been done a million times. Aluminum is metal, but don't we see enough anodized aluminum around these days? (Yawn.) Unique metal picture rails will add even more intrigue to a wall and draw eyes to whatever you choose to hang from them.
We suggest branching out into new colors and finishes.
If you're eager to use unique colors, how about bronze, copper, or brass? If it's an industrial-style environment you're working in, why not galvanized steel? If you're brainstorming for a super-classy project, maybe you could consider stainless steel.
Dahlstrom offers all of these materials.
Click here to see other benefits of metal, including sustainability and much more.


Endless Options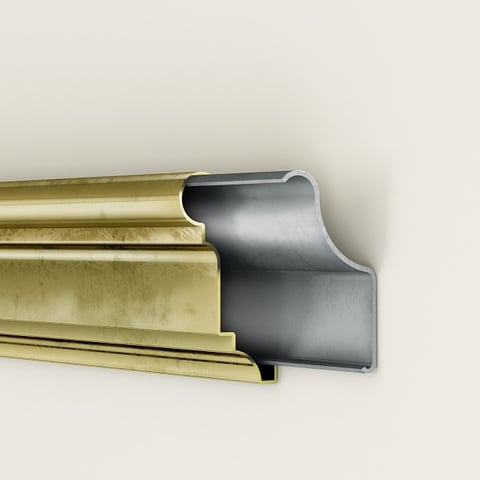 Dahlstrom produces numerous shapes in all of these metals, including what you see in the rendering above. So take a look around our catalog of 1,400+ shapes (see Page 65, Section 4) and find what you like best.
Want to place a custom order? Your can choose from a variety of profiles and materials, such as ...
304 Stainless Steel

C110 Copper

C220 Bronze

C260 Brass

Galvanized Steel
A Moulding for Every Area of the Room
We understand browsing through so many profiles can be daunting. If you want to skip the selection process for your next gallery, museum, or otherwise aesthetic project, we can handle that for you.
In addition to picture rail mouldings, we offer every other kind of interior trim you could want. (Request a sample of any type, including picture rails, by clicking the graphic below.) We look forward to hearing from you!


Topics: Architectural & Design, Materials, metal mouldings, Architectural Mouldings
RELATED POSTS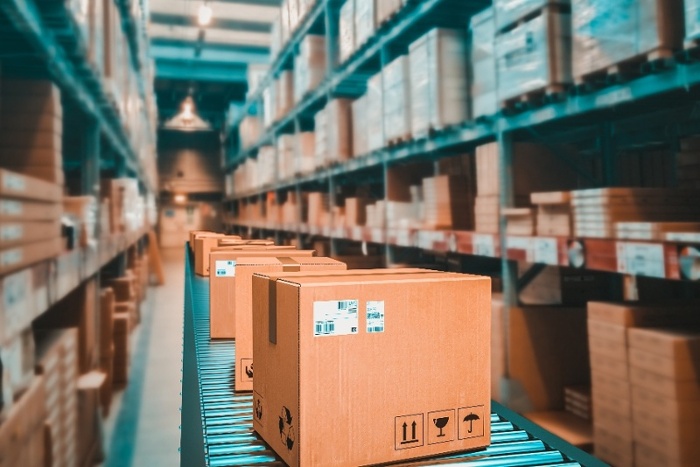 Global shifts are sharply impacting the way companies in the United States do business. Carrying on the trend toward expanding e-commerce, businesses are increasingly shipping goods directly to customers – which means they need their products ready to go at a moment's notice.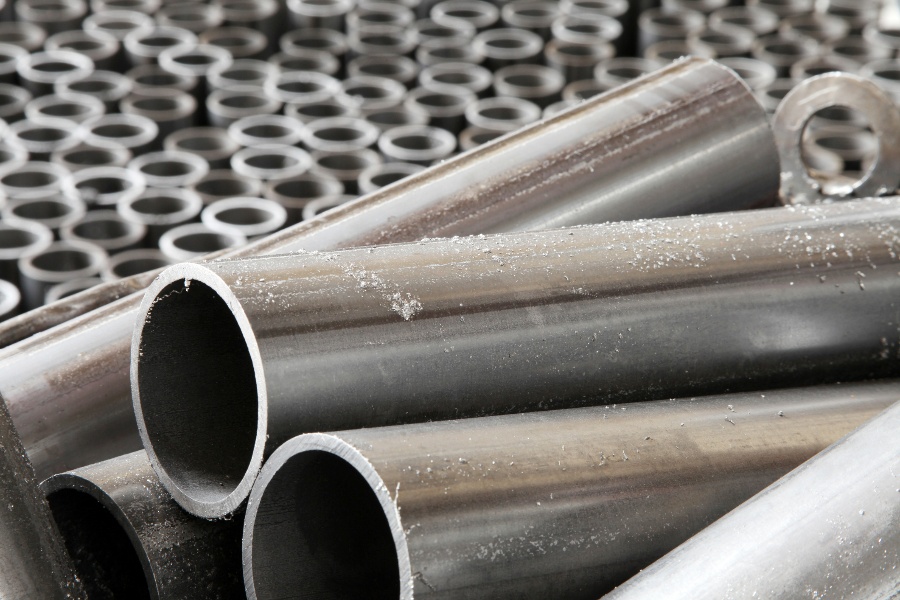 Understanding metal properties provides invaluable insight for roll form engineering projects. This knowledge can help you make informed decisions when selecting materials and ensure that your project meets all quality standards.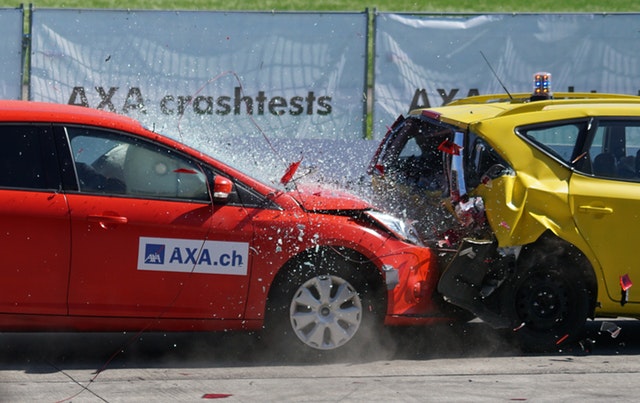 In roll forming, there are five ways to define durability in engineering. To get the component you want, make sure to understand each characteristic of durability:
Strength
Hardness
Corrosion resistance
Wear resistance
Impact toughness