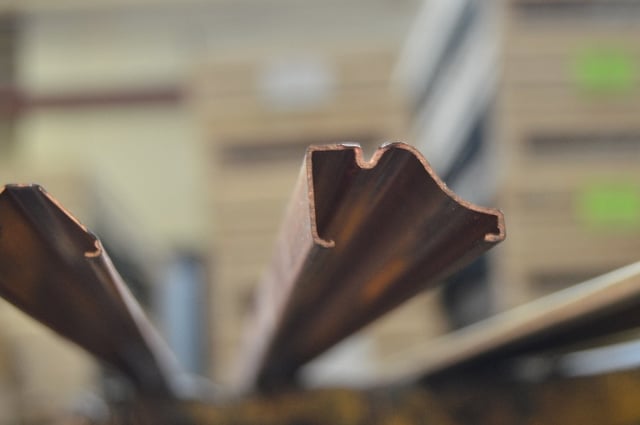 Metal mouldings will add impressive value to your project, whether you're an engineer or a designer. Those seeking high-end quality for their product will benefit in almost every case from choosing metal moulding profiles over wood. That's why designers frame windows, doors, and storefronts with metal; and accent living spaces with metal baseboards, chair rails, cornices, and vertical battens.
Dahlstrom been the premier supplier of metal mouldings since 190410, and it shows: We've got more than 1,600 unique moulding profiles.
Based on orders, we've compiled Dahlstrom's top 10 moulding profiles.
Why Go Metal for Your Moulding Profiles?
Metal mouldings are known for their looks. The sleek, modern appearance of metal is valued in many commercial residential designs.
But we also urge you to decide on a moulding vendor based on the functional benefits these pieces should provide. They include:
Impact resistance

: They're metal. Of course these mouldings are tougher than wood!




Wear resistance

: They don't rot or grow mold, and many metal grades offer excellent corrosion protection.




Fireproof

: A moulding should not become fuel or smoke for a fire that breaks out.




Versatile materials

: Our mouldings are available in commercial steel, galvanized steel, stainless steel, aluminum, copper, bronze, and brass.




Authenticity

: We form our mouldings using tools originally designed over a century ago.




Sustainability

: Are you green-minded? Steel that's 100% recycled should always be an option.
Our vast offering of unique metal shapes is available nowhere else in the world. And these shapes offer all of the benefits listed above.
But what do our customers think is the best of the best?
Top 10 Metal Moulding Profiles
10. #2186

This is one of our tallest and most dramatic baseboard mouldings.
9. #2208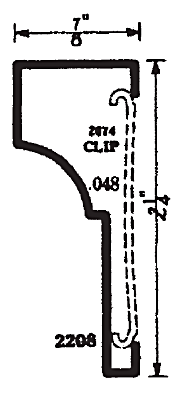 This moulding can be used as a door frame, a subtle crown moulding, or a chair rail.
8. #2891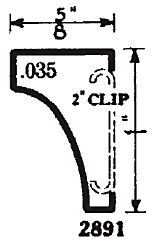 This cove moulding is typically used to soften right-angle transitions.
7. #1731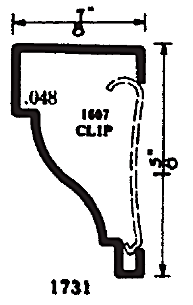 The #1731 profile is used to create impressive depth on both door and window frames.
6. #1060

A straightforward design, #1060 is often used as a baseboard or chair rail.
5. #1404

This profile is a simple, yet quietly detailed moulding used as a baseboard or door frame accent. You will find our #1404 displayed throughout the famous Paramount Building in Times Square.
4. #2113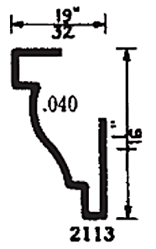 This versatile moulding is most commonly used as a window sash accent or decorative glass stop.
3. #2417

This fluted design is most often produced in copper, brass, or bronze. It makes for a great chair rail or vertical wall panel separator. Our #2417 is featured extensively throughout the Viceroy Hotel in New York City.
2. #866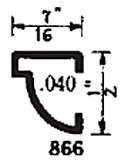 This small moulding is typically used to accent custom cabinetry or to frame inlaid panels on doors.
1. #2003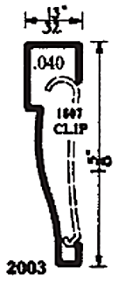 Our #2003 is one of the most ubiquitous moulding shapes in the world. … However, this one is made of metal.
How Does Your Project Fit?
If you are unable to find in our catalog the OEM profile you need, Dahlstrom can design and produce a custom component that meets your specifications. And architects looking to class up their design can choose from an unparalleled variety of trim, casing, and more.
Contact us if you need more help understanding mouldings, or request a quote today if you're ready to buy.
Topics: Architectural & Design, metal mouldings, Architectural Mouldings
RELATED POSTS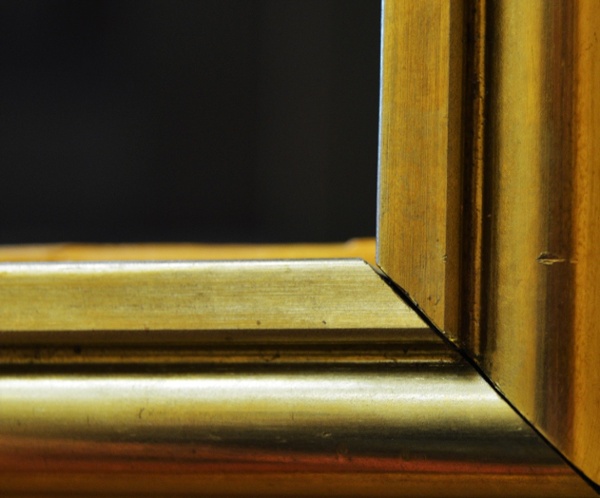 Soon after their introduction in 1910, Dahlstrom's metal mouldings were being used exclusively by some of the most famous architects in the developed world. These designers framed doors, windows, and storefronts with architectural mouldings; they accented living spaces with baseboards, chair[...]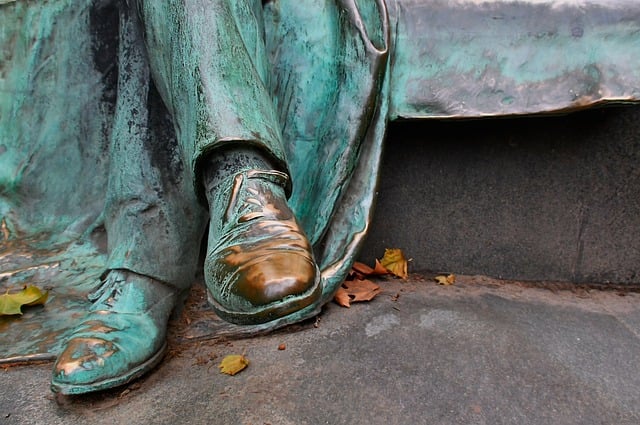 Like with many other things in life, age is a big talking point in decorative metals. Is youthful glow better, or is the weather look of experience more desirable?

Architects are often frustrated when they see a finished installation of trim mouldings that have unsightly gaps. But what if you didn't have to cope or miter baseboard, and could buy pre-fabricated outside corners and coped inside corners straight from the factory? This is possible with our[...]