When a company has a history as extensive as Dahlstrom's, it's bound to have a brush with roll forming fame. We're happy to say we've had many of them since 1904.
For many decades, roll forming has been a way to accent the mundane and bring a luxurious sheen to architecture. Here's our latest list of famous buildings with a little piece of the Dahlstrom catalog in them.
Dahlstrom Roll Forming in 6 Famous Structures
1. U.S. Bank Stadium (Minnesota Vikings) – Minneapolis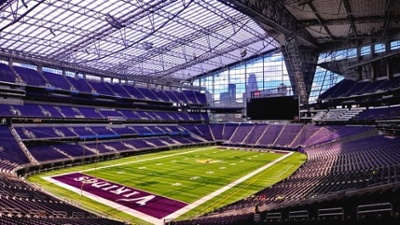 (Photo courtesy U.S. Bank Stadium)
Dahlstrom Catalog No.: #2324 in SST, with #4 finish used in elevators
Ground broke on this state-of-the-art, 66,200-seat stadium in December 2013. Opened July 22, 2016. Created by architectural firm HKS, its seven levels include two general admission concourses with 360-degree circulation, connected via escalators, elevators (featuring Dahlstrom parts!), stairs, and a continuous ramp.
U.S. Bank Stadium will be the site of Super Bowl LII (2018) and the NCAA Men's Final Four (2019), not to mention 2018 tour stops by Taylor Swift, Kenny Chesney, and other huge names in music.
Did you know? U.S. Bank Stadium has the biggest transparent ethylene-tetrafluoroethylene (ETFE) roof in the United States.
2. Paramount Building (1501 Broadway) – New York City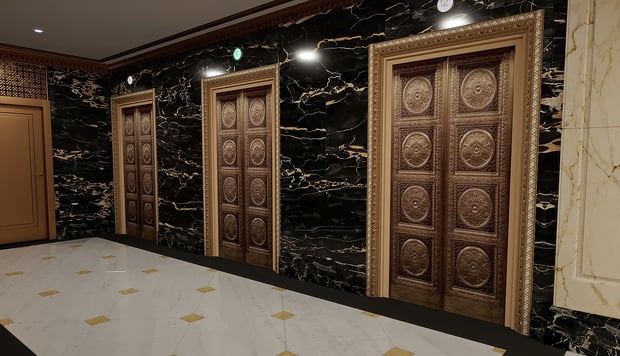 (Photo courtesy Paramount Building)
Dahlstrom Catalog No.: #1404 & clip #1433 (cold rolled steel)
1501 Broadway is best known for its former life -- as a premiere showcase theater and headquarters of Paramount Pictures from 1926 to 1966. Rapp & Rapp was responsible for the design of this 33-story staple of Times Square.
Today, the current headlining tenant is the Hard Rock Cafe.
A $50 million capital program is wrapping up this year to make the Paramount more attractive to potential tenants. The upgrades aim to offer modern, up-to-date amenities with unique architectural features on:
Windows

The tower elevator

Public corridors

Elevator lobbies

Low-rise and high-rise cab finishes

Much more
Did you know: Have you seen 1501 Broadway's enormous, four-faced clock near the top of the pyramidal architecture, topped by a glass globe? When World War II began, the globe and clock were painted black to maintain "blackout conditions" due to fear of an enemy invasion. They were restored to their original luster in 1996.
3. University of Notre Dame – South Bend, Ind.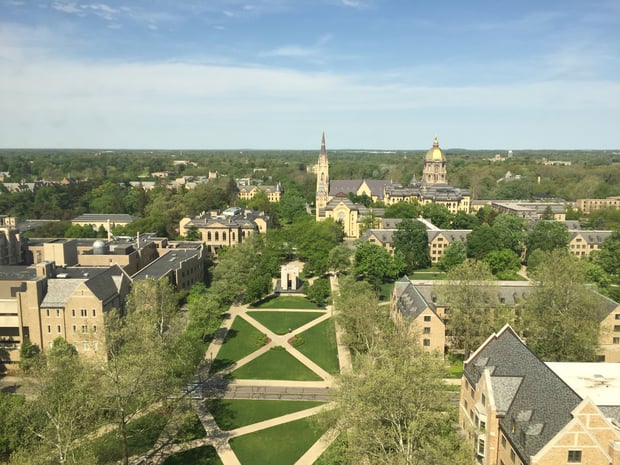 (Photo courtesy Eccekevin)
Dahlstrom Catalog No.: #1731, clip #1607 (galvannealed A40 steel)
The Indiana Legislature officially chartered the University of Notre Dame on Jan. 15, 1844. It was built on 524 snow-covered acres (now expanded to 1,250) in mission fields that the bishop of Vincennes had given to Congregation of Holy Cross members.
To this day, the campus remains a tourist attraction for its dazzling architecture and nationally known landmarks (think "Touchdown Jesus"). In September 2011, Travel+Leisure named Notre Dame one of the most beautiful college campuses in the U.S.
Did you know: A huge fire in April 1879 destroyed the Main Building, which at that point was basically the entire university. A crew of 300 worked every day through the summer to rebuild the structure, which stands today.
4. Arcade Apartments – St. Louis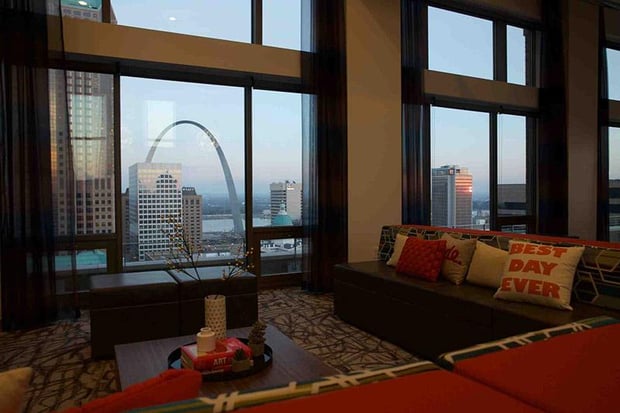 (Photo courtesy Arcade Apartments)
Dahlstrom Catalog No.: #2417, #846A, #1468, #1783, #718 in mix of brass and bronze
This 18-story relic dates back to 1913, hence its designation as a National Historic Landmark. Named after its two-story, interior rib-vaulted shopping arcade, this building is one of the more notable Gothic Revival skyscrapers in the Midwest.
Today, the Arcade offers luxury living spaces, thanks in part to Dahlstrom's brass and bronze accoutrements. Further luxury apartment features include:
Oversized windows (Again,

metal is the key

to a high-end look.)

Granite countertops with tile backsplashes

Solid maple cabinets
Did you know: Arcade residents have it all: a 19th-floor rooftop terrace and clubroom with panoramic city views; a rooftop pub with a catering kitchen; a fitness center with a steam room and yoga studio; and much more.
5. Viceroy Central Park – New York City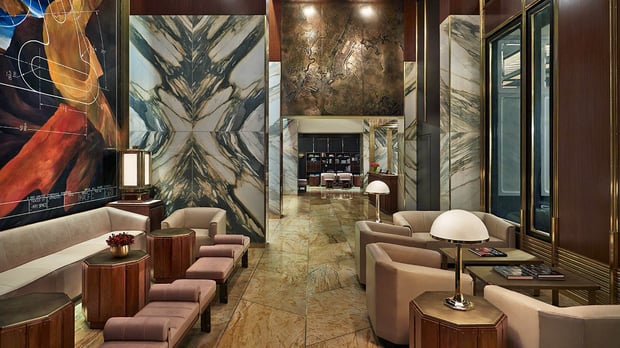 (Photo courtesy Viceroy Central Park)
Dahlstrom Catalog No.: #2417, #2113, #2007, #1926, #582, #257, #060 (all brass C260)
This 5-star boutique hotel in midtown Manhattan boasts "provocative design." It also boasts Dahlstrom brass accents. On the outside, firm Roman and Williams designed the façade of the 29-story building to stand apart from its more traditional neighbors with a modern blend of black brick and steel.
Did you know: Suite 57 was runner up in 2014 for a Smith Hotel Award for "Sexiest Bedroom in the World."
6. Pentagon – Washington, D.C.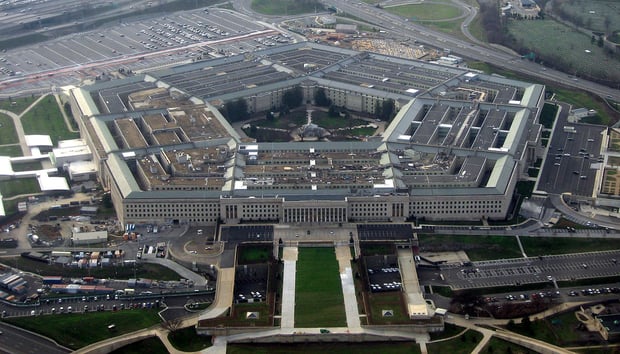 (Photo courtesy mindfrieze)
American architect George Edwin Bergstrom was the brainchild of the current-day headquarters of the U.S. Department of Defense. American leaders deemed the Pentagon a necessity because the department was growing rapidly in the tense early 1940s.
Bergstrom was forced by the wartime steel scarcity to limit the building's height to 4 stories. A crew broke ground for construction Sept. 11, 1941, and the building was dedicated Jan. 15, 1943. It remains one of the world's largest office buildings -- it has 3x the office space of the Empire State Building!
An exhaustive renovation that ended in 2011 saw the installation of:
8 passenger elevators

Escalators traversing all 5 floors

Blast-resistant windows

Skylights

Much more
Fire and other code compliance also received updates. (Sounds like a great opportunity for fireproof steel doors with metal door casings. )
Did you know: Technically in Arlington County, Va., the Pentagon sits on a plot of land once part of Confederate Gen. Robert E. Lee's grand estate.
But Wait! There's More
There are many more examples of big-time architects calling on Dahlstrom's excellence for their latest project. Click here to see more.
If you want to see why so many successful designers turn to metal roll forming to modernize and trend-set in their designs, request a sample today!
Topics: OEM Roll Forming, Architectural & Design, Architectural Mouldings
RELATED POSTS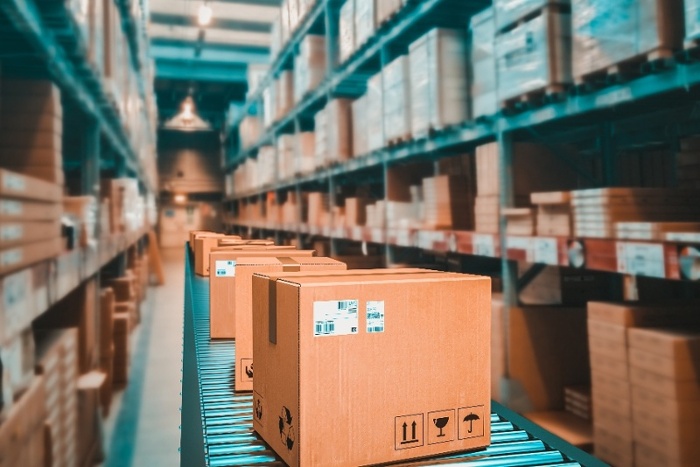 Global shifts are sharply impacting the way companies in the United States do business. Carrying on the trend toward expanding e-commerce, businesses are increasingly shipping goods directly to customers – which means they need their products ready to go at a moment's notice.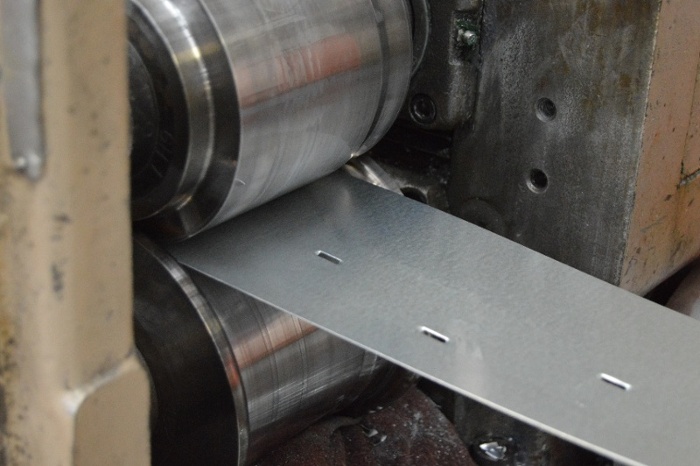 Control your roll forming costs without sacrificing parts' quality with these four steps to efficiency:
Roll former speed and efficiency
Tooling and materials
Keeping it simple
Inventory management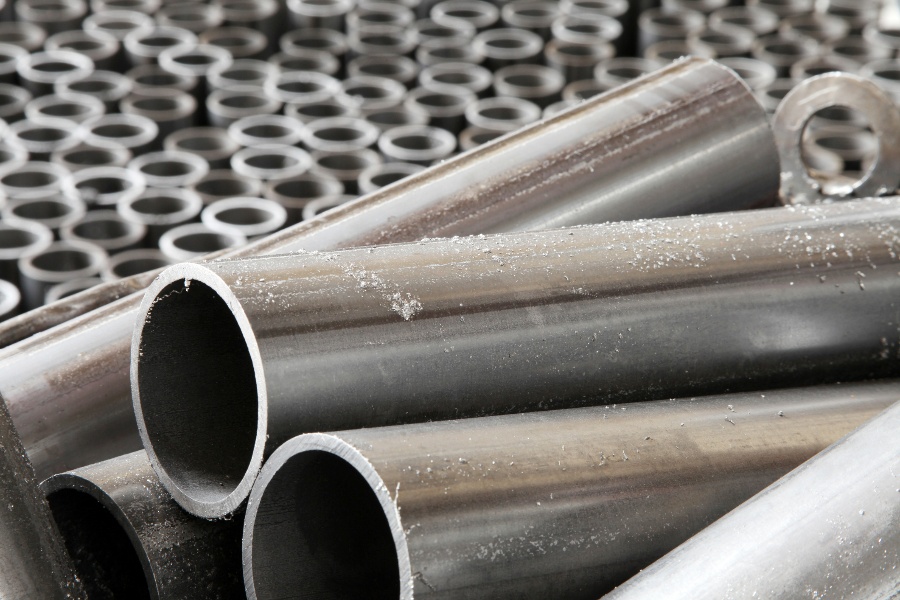 Understanding metal properties provides invaluable insight for roll form engineering projects. This knowledge can help you make informed decisions when selecting materials and ensure that your project meets all quality standards.