Every building has doors. At least, we hope so. And with each passing year, more of those buildings are relying on steel doors.
Steel doors see tons of industrial and commercial use and benefits as opposed to steel windows, which are more of an architectural statement and primarily offer aesthetics-based benefits. To simplify it a bit (OK, a lot), you install steel windows for a rich, contemporary look, and you put steel doors in your factory so it is secure and potential fires are controlled.
Doors and door frames made of steel also commonly appear in stores and schools. Why are more businesses (and homes!) going steel these days? Metal doors outperform their wooden counterparts in most ways.
Factors that Impact Whether You Need Steel Doors
Many qualities of steel doors make them appealing to industrial engineers and commercial architects. Some might surprise you.
Value
Yes, steel provides the best long-term value, whether you're looking for a door or just a door frame. The initial cost of a steel door cheaper than one made of fiberglass but sometimes higher than a wooden door. Wooden doors offer opportunities for a handsome look, but the ones that feature intricate design or high-quality wood are deceptively expensive -- sometimes more than steel doors.
In the long term, many engineers and architects feel they can save a few dollars by purchasing wooden doors, when in reality they're sacrificing cost-effectiveness. Since wood absorbs moisture easily, it can peel, bubble, warp, twist, bow, and probably some other verbs we're forgetting. Replacing that damage can be costly.
Since steel doors offer insulating properties, they can even lower your building's temperature-control costs. Wooden doors are not nearly as energy-efficient.
So if you're looking for long-term value, metal doors are key. They routinely last 30 years or longer under the proper care. And if they need some TLC, repairs are relatively inexpensive.
Safety & Security
Safety first: Let's start by admitting not all steel doors with frames are fire-resistant. In fact, even doors made of wood can be fire-rated. But in most cases, steel doors are designed with fire resistance and other safety measures in mind.
In general, fire-resistant steel doors offer a 20-minute fire rating. So in the case of a fire, they can handle dangerous heat levels for 20 minutes to allow your co-workers or customers to reach safety. Each door is adorned with a fire-rating sticker that indicates just how long your door will hold up.
Security is a biggie for commercial buildings with lots of inventory or cash on hand. Steel doors are much harder to manipulate or just plain break down to gain uninvited access to whatever's inside. You'll probably never see a bank vault with a wooden door.
Other steel door safety options unavailable in wooden doors include include bulletproof and chemical-resistant types.
Built to Last
Wood requires routine maintenance. In fact, we think it's kind of a pain. In contrast, steel doors require little to no maintenance. These doors are resistant to:
Rust (if properly primed and painted)

Cracking

Bowing
Steel works best in exterior-facing doors that need to withstand heavy traffic and brave the elements. Even though steel doors can sustain a scratch or dent somewhat easily, they are simple to repair and rarely require a time-consuming replacement as often as fiberglass or wood options.
One catch: Steel doors can only be painted, not stained -- and paint chipping can be a common upkeep nuisance.
Other Factors
What else should you know about steel doors? We can think of a few things:
They're temperature-affected.

Steel can feel cold or hot to the touch because of its conductivity.

They offer superior sound reduction.

Steel can help you keep a loud production room from driving everyone else nuts.

They're clean

. Steel is useful in buildings where sanitation is vital, such as hospitals.
But What About at Home?
Many of the benefits steel doors grant to industrial and commercial applications also apply right at home.
They secure your house

. Aside from a lower-level window, the most common means of entry for home burglaries is the front door. There's very little chance that would-be thieves can compromise the stiff opposition of a steel door.

They lower your bills

. These energy-efficient doors are filled with a foam inner layer that keeps heat and cold inside. Many homeowners will find that steel doors eventually pay for themselves.

They're tough

. Steel is one of the most durable, weather-resistant materials on the planet. This is especially comforting if you live in an area prone to storms with high winds and other fickle weather.
Steel doesn't have to mean cold and impersonal, either. Doors can have panels that are either embossed or bolded to add character. Decorative glass can be inset, and you can add sidelights and transoms to further style it up. Even though commercial steel doors and frames may lack the design options of wood, metal mouldings applied appropriately can transform their appearance with no effect to their functional qualities.
Now Upgrade Your Building!
Many of steel doors' top traits are especially handy in environments with high precipitation and temperatures. They even offer environmental friendliness, as they are 100% recyclable. With so much to like about steel doors -- cost-efficiency, peace of mind, and durability -- it's little wonder their market keeps growing.
Topics: steel doors, Architectural, Architectural Mouldings
RELATED POSTS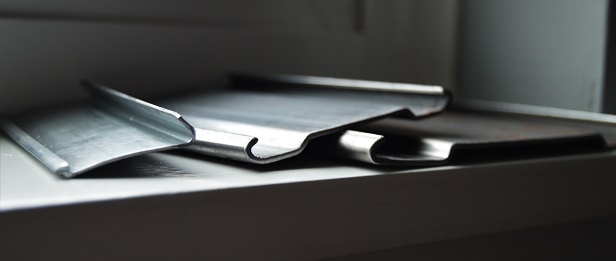 Most contractors have seen and done it all. But when it comes to installing trim moulding, one material that they may have limited experience with is metal.

Mixing materials in architectural design isn't a new concept, in fact, architects have been designing schools, museums, cathedrals, and nearly every other building using a mix of materials for centuries.
This mixing of materials in architecture can end up playing a major role in the durability[...]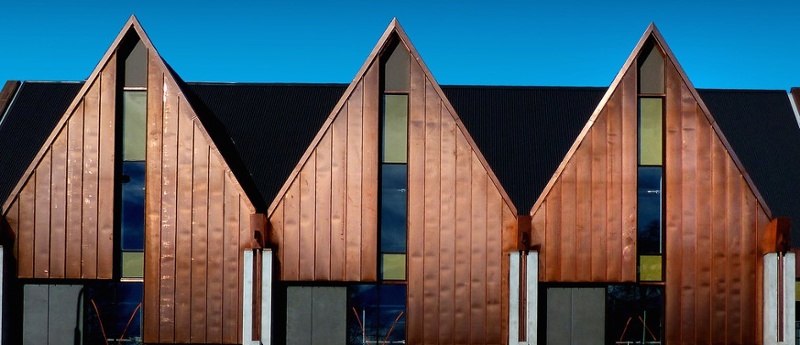 Non-ferrous metals are what brought us out of the Stone Age and into the Copper and Bronze Ages. From 4500 B.C. to 1500 B.C., copper and bronze dominated our primitive manufacturing systems.
Despite iron claiming the title as the most popular alternative for tools, weapons, and armor in 1500[...]