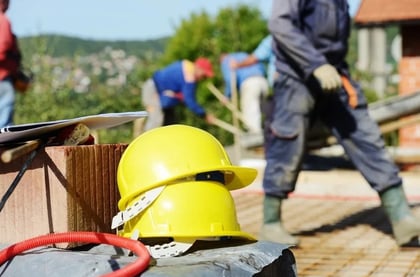 Decorative metal mouldings were a staple of early 20th-century design. They adorn some of the world's most recognized buildings, including the Rockefeller Center in New York City, the Wrigley Building in Chicago, and even the elevators of the new Minnesota Vikings stadium.
Today, what's old is new again -- architectural metal is a great way to blend classic and modern looks. But what happens when new becomes old?
An architect tends to focus on the overall flow and appearance of a creation, possibly ignoring the more practical details -- like corrosion. If the designer fails to use corrosion-resistant building materials in cases that call for them, he or she leaves the customer to deal with rust, rotting and splitting (in the case of wood) and general ugliness. And negative word of mouth is no way to build your brand.
To create more enduring visions of beauty and functionality, architects must rely more on the right metal moulding materials to ensure corrosion resistance over time. Keep reading to learn what those materials are. (Spoiler: One of them is a material we've never talked about before!)


5 Common Corrosion-Resistant Building Materials for Architects
There are many reasons to pick one architectural building material over another -- appearance, cost, durability, utility, and so on. For many projects, durability is king.
Corrosion-resistant architectural metal design is a huge part of exterior work, particularly in coastal environments or on roadsides where road salt is a threat. These applications include storefronts, hotel lobbies and entrances, and other exterior displays. Moisture is a problem indoors, too. Decorative mouldings can sustain damage in bathrooms and kitchens if you specify the wrong material.
Five notable corrosion-resistant building materials include:
Aluminum
Galvanized steel
Stainless steel
Red metals
Corten


Aluminum
Aluminum actually creates its own corrosion-resistant coating through a fancy chemical process called passivation. We'll spare you the scientific details -- just know that it results in a more hardy metal that you can polish to a beautiful finish.
Because it balances durability and price, aluminum is the choice for many commercial applications, such as storefronts.

Galvanized Steel
Galvanized steel adds a superior layer of protection than its traditional-steel cousin. Similar to aluminum, it achieves this by the galvanic action of a protective outer layer -- in this case, zinc.
Many outdoor-living products consist of galvanized steel. After a few years outside, these products will acquire a "white rust" look of sorts -- fortunately, it's not actually rust.


Stainless Steel
Aluminum is the most common architectural building metal, but in big cities, you'll see a lot more stainless steel in high-end door and window construction.
More expensive than aluminum, stainless steel ups the corrosion resistance far beyond traditional steel and even galvanized steel -- especially in harsh marine environments. Higher chromium content is what grants stainless steel these rare levels of protection.
(Note that stainless steel, while remarkably resilient, needs frequent cleaning to maintain its mirrorlike finish.)


Red Metals
All that silver and gray may not mesh with what you have in mind. That's where high-end materials may come into play.
The high-end category of corrosion-resistant architectural materials includes copper, brass, and bronze -- the "red metals." They are among the least-corrosive metals because they instead form a blue-green patina when exposed to air over time. This layer is highly protective, and highly attractive -- as long as you're OK with your work losing its original shine.


Corten
A relatively newer addition to the growing collection of corrosion-resistant alloys, corten is a kind of steel developed to behave like aluminum. Where corten (also called weathering steel) is unique is that it "freezes" on its own and forms a stable, rust-like appearance after a few years.
With corten, you can achieve an industrial look without your steel crumbling to bits.


1 Not-so-Corrosion-Resistant Building Material
Did someone mention crumbling to bits?
Carbon, or mild, steel is cheap and always available, but its corrosion resistance is low. Left to its own devices without a protective coating, it will rust and lose structural integrity over time. Even with a paint or powder coating, its longevity won't match that of a stainless steel or red metal.
If quality and longevity are your goals, confine your use of carbon steel to indoor applications.


Cathodic Scale
Platinum
Gold
Silver
Titanium
Stainless steel
Brass plating
Tungsten
Chromium plating
Nickel
Copper
Cast iron
Steel
Lead
Tin
Aluminum
Cadmium
Galvanized steel
Zinc
Magnesium
Another Side of Architectural Metal Fabrication – Intentional Corrosion
And now, time for a caveat.
One design trend you may have noticed in trendy bars and restaurants is the introduction of intentional corrosion. Popular for exposed ceilings, intentional corrosion adds a vintage, industrial look.
The red metals, carbon steel, and iron are perfect for this application, while stainless steel and aluminum might not yield the desired results.


Beware of Blending Dissimilar Materials!
In some cases, an architect blends two metals within a single metal design. Here you have to take into consideration the possibility of galvanic corrosion -- the reaction when one "incompatible" metal touches another.
One helpful tool is the cathodic scale, which allows you to see how much two metals will harm each other in the presence of moisture. The farther the metals are from each other on the scale, the more susceptible they are to corrosion when combined.
Price Not a Problem?
Metal architectural design and construction are a balance of form, function, and for the contractor, price. In general, as the price goes up, so will the longevity of your architectural metal.
The best way to determine which corrosion-resistant building materials are best for your design is to consult with a decorative metal mouldings expert. Or take the quick route and download our free e-book below:
Topics: Architectural & Design, Materials, metal mouldings
RELATED POSTS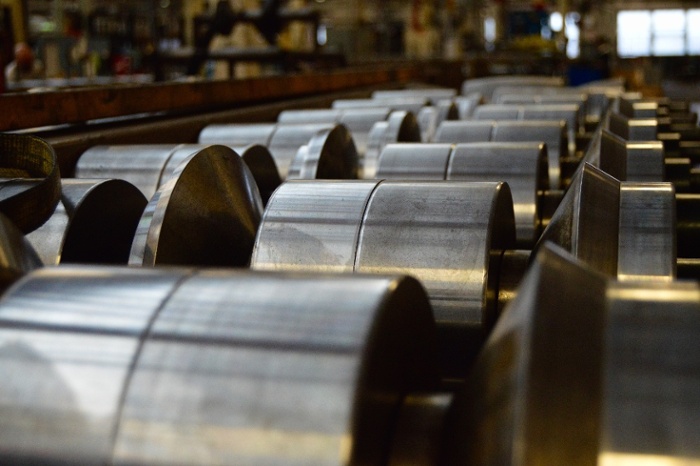 There are a lot of common misconceptions about roll forming metal. We're here to address four of the most common myths about the roll forming process:
Roll forming tools are "too expensive"
The cost "isn't worth it" unless you have super-high volumes
Roll forming "can't produce"[...]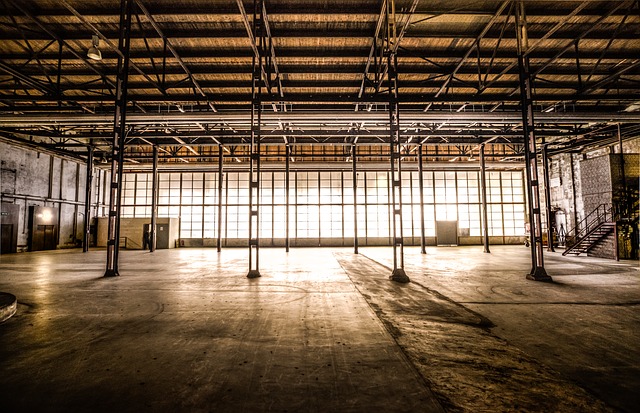 There's nothing new or mysterious about "just-in-time" or JIT manufacturing. The idea has been around since the 1970s, and all it means is that you receive what you need, just when you need it -- hence the popular term just-in-time delivery.
Yet, when it first came into practice, it shook up metal[...]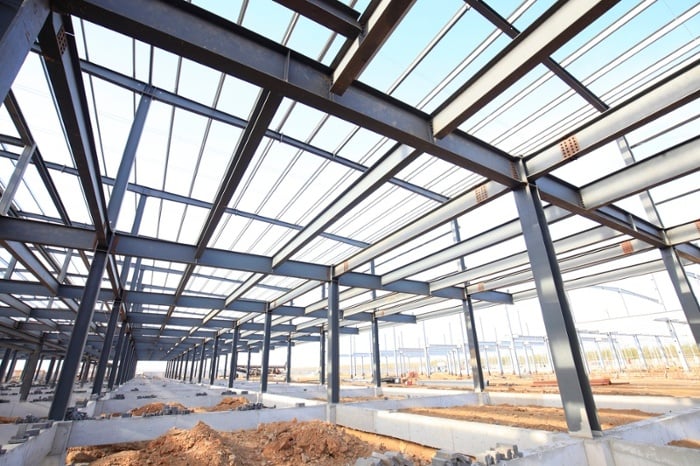 When you think about steel, you probably imagine it's pretty heavy, right? After all, something as strong as steel would have to be weighty due to its density.
Consider high strength low alloy (HSLA) steel.