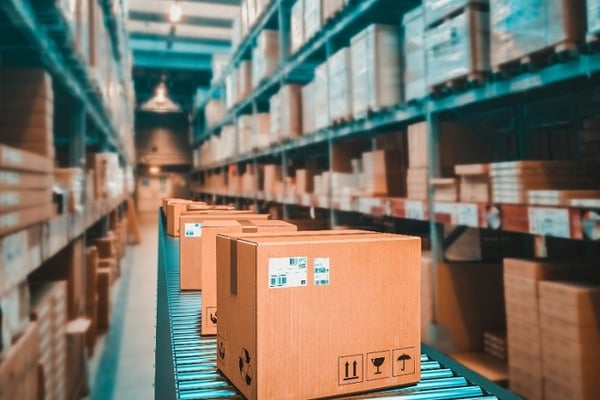 Global shifts are sharply impacting the way companies in the United States do business. Carrying on the trend toward expanding e-commerce, businesses are increasingly shipping goods directly to customers – which means they need their products ready to go at a moment's notice.
Inventory maintenance issues have created major concerns in that regard. According to Supply Chain Management Review's 2022 warehouse and distribution centers survey:
"Over the last few years, the top pain point has been the inability to attract and retain a qualified hourly workforce. However, this year the leading pain point was new: 'supply chain disruptions, particularly related to China.'
This supply chain disruption option garnered a 47% response, making it the leading issue we asked about. Next up was 'insufficient' space, which shot to 45% this year from just 36% last year…"
Supply chain and storage problems are leading businesses to open new warehouses and distribution centers, as well as retrofit their current spaces, with inventory storage systems that are light, durable, cost-effective, and readily available.
Here's an inside look at why roll forming is ideal for manufacturing warehouse storage racking, picking, and packing solutions.
Advantages of Roll Forming Warehouse Racking and Conveyors
Based on the Supply Chain Management Review survey results, the warehouse industry is about to explode. Roll forming is a great option for manufacturing the metal racks for warehouse storage and conveyor frames. Advantages include:
Cost-efficiency
Durability
Availability
Another option exists for creating warehouse racking – structural rack. Let's break down the differences:
Roll Form Rack vs. Structural Rack
Roll forming is the gradual shaping of cold sheet metal into long, uniform profiles by running the material through a series of roll dies.
In creating warehouse rack posts and beams, as well as conveyor frames and supports, the steel is first punched for beam attachment holes, then rolled to the desired shape.
The process is highly customizable and is the go-to choice for most distribution centers for projects that require:
strength
ease of installation
adjustability
flexibility to retrofit existing systems
However, while the thin steel profile (usually 12-16 gauge) is durable, it can still sustain damage.
The other option for warehouse storage racking -- structural rack -- is not as customizable and typically is chosen from a catalog of components a manufacturer provides.
Because the process involves hot-rolled channels and angles, thicker-gauge steel is used. It's more durable than cold roll formed steel, but it's also heavier, takes longer to manufacture, requires special installation, and is more expensive.
Roll Forming for Cost Efficiency
As a highly repeatable metal fabrication process, roll forming is fast and wastes less material than other methods.
Combining multiple operations, like in-line punching, into as few steps as possible means roll forming facilities have fewer fabricating stations to move parts to and from, decreasing time and labor – both of which save money.
While creating the tooling for roll forming is costly up-front, it's a one-time expense with great return on investment – especially for larger orders.
If your own company is running short on space, there are also opportunities to effectively partner with a roll former, negotiating shorter runs combined with long-term commitments to offset your inventory costs.
Since the process is so efficient, many industries turn to roll forming for their high-volume projects.
Durability in Roll Forming
When considering a roll formed part's durability, keep in mind its strength, hardness, corrosion resistance, wear resistance, and impact toughness. Typically, roll formed warehouse storage and conveyor systems are made from steel.
Steel has a higher tensile strength (50-100 ksi) than aluminum, but is still ductile. A metal's ductility determines how malleable it is, which is an important consideration in roll forming.
It's also long-lasting and can be either galvanized or powder-coated for additional protection as well as an aesthetic touch.
Availability of Roll Formed Parts
Many companies – foreign and domestic – are looking at reshoring and expanding their U.S. manufacturing facilities, thanks especially to supply chain issues.
The availability of roll formed parts sourced in the U.S. is twofold – if you're a warehouse solutions provider, you're seeing a greater demand for racking and conveyors, so finding a stateside manufacturer is key. There's also a renewed customer preference for U.S.-based materials as a way to lower lead times and use "USA-made" as a branding tool.
Sourcing warehouse storage solutions from a U.S.-based manufacturer checks all the right boxes, closing the physical distance between manufacturers, vendors, and customers. That not only shortens the lead time, it also opens up opportunities for fast turnaround on reorders and inventory management partnerships.
Warehouse Storage & Roll Forming: An Ideal Solution
The data is in – businesses are coming back to the U.S., and retailers are expanding their e-commerce operations. Mitigating supply chain disruptions and maximizing facility space are front-and-center for all industries.
Warehouse storage solutions providers are in high demand. Roll forming is a cost-efficient and durable solution that can meet your needs with quick turnaround. Together, the two provide an ideal solution to a business's supply chain and storage problems.
Want to learn more about the benefits of roll forming?
Download our free resource, Why Roll Forming by filling out the form below:
Topics: OEM Roll Forming, Inventory Management, Supply Chain, Materials
RELATED POSTS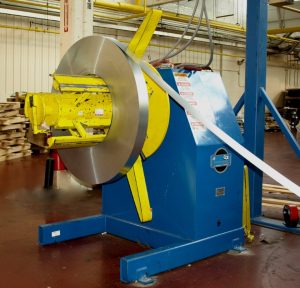 Roll forming is a metal fabrication process that involves the bending of metal strips to create a certain shape or design. It's one of the most simple and easy-to-understand metal forming processes there is; however, there are several components that go along with it.
Once you learn about these[...]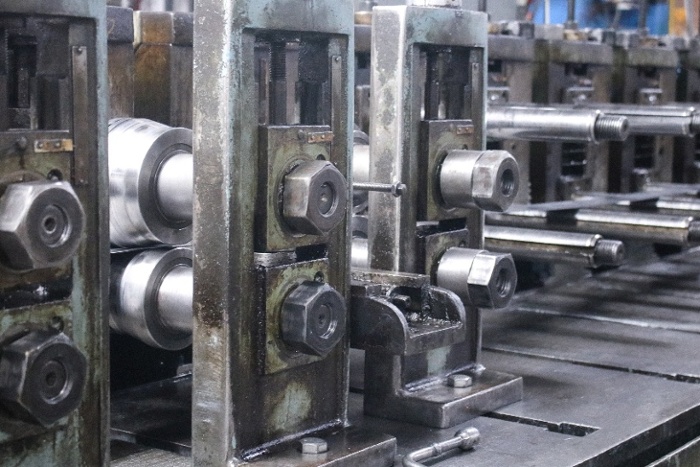 In the world of roll forming, controlling tolerance is the balance roll formers constantly navigate; it's a subtle art and a complex science – similar to pitching in baseball.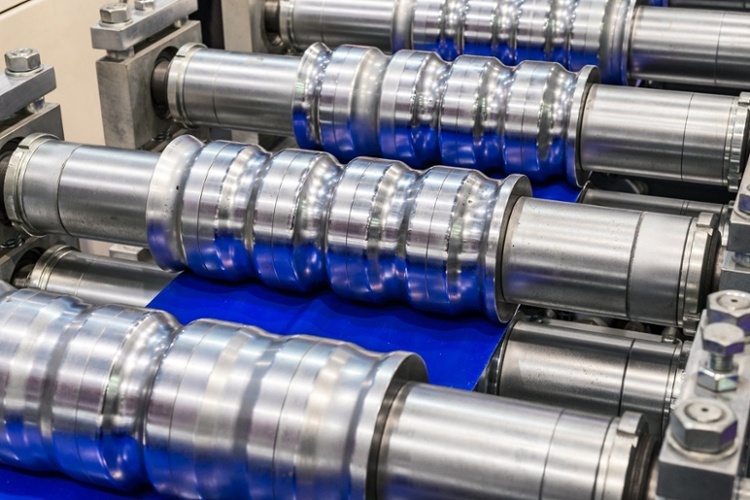 Durability. Flexibility. Cost-effectiveness. Adaptability for a variety of industrial and commercial applications. You've probably wondered at some point how hot forming and cold forming compare in when it comes to forming metal.