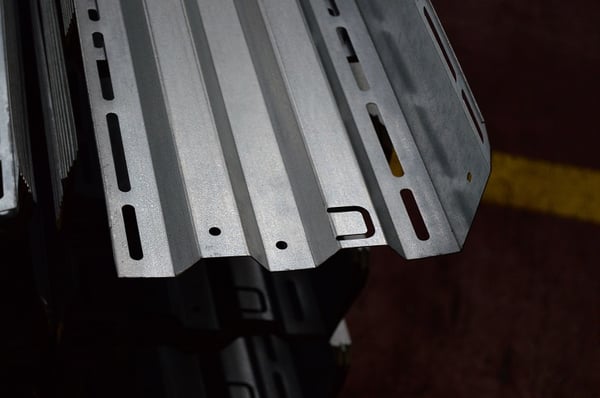 Since the turn of the 20th century -- or perhaps much earlier -- roll forming has quickly and cost-effectively produced metal parts for many industries.
One clutch roll forming advantage is that it's a highly repeatable metal fabrication process. The machine pulls a coiled strip through a sequence of roll dies, gradually manipulating the metal into your desired cross-sectional shape. Because of the speed of the process, automakers and many other industries specify roll forming for their high-volume projects.
But there's always room for improvement, right? If you learn how to cut corners without sacrificing quality -- or work with a supplier who can do so for you -- roll forming can be the most cost-effective method of shaping metal in existence.
Roll Forming Advantages in Efficiency Vs. Press Braking, Stamping, & More
Unlike turret punching and press braking, roll forming offers the advantage of combining multiple operations in the formation of a single part. This time-saving capability eliminates the need for multiple stations or transporting materials across the floor, decreasing production and labor costs.
Consider roll forming if you need mass production of:
Complex shapes with multiple bends

Angles

Channels (C, J, box, hat)

Long parts with holes
The roll forming process allows for in-line punching features such as:
Holes

Slots

Notches

Embossments
While other manufacturing processes struggling to create these features efficiency, to us they're roll forming basics. So you're looking to streamline your component creation and you're not using roll forming ... start using roll forming. Designing these elements into custom tooling eliminates slow, expensive secondary operations.

If you're looking at roll forming vs. stamping, press braking, or extrusions on a case-by-case basis for your projects, assess your order size. Roll forming tooling costs may not be money well spent if you're annual volume will be below 10,000 linear ft. per year -- but you could say the same about casting and stamping.

At a multistep job shop, your manufacturer has to:
Cut the workpiece

Take it to a press or laser cutter

Bring it to a brake press, where someone sets the tooling and bends your part into shape
All these steps, in most manufacturing processes, produce considerable scrap waste. Not so with roll forming, where scrap waste is only 1-3% of your total cost.


Consider These Roll Forming Design Tweaks
Process is one way to streamline manufacturing costs. Design is another. Use these tried-and-true roll forming design guidelines to bring down expenses:


Tolerances
Remember, the #1 rule of tolerances for affordability and efficiency is to make them as loose as you can without sacrificing quality.
Avoid tight corners less than 1.5x the material thickness. These cause tools to wear down and break at a higher rate, and even burn out a low-horsepower roll forming machine. Tight corners can also cause stress cracking in harder roll forming materials.


Complexity of Shape
The complexity of the profile and amount of punching necessary will determine whether there will be additional costs.
Profile height may also add to tooling costs. Taller profiles need roll form tools with larger diameters, which jacks up the price of the tools.


Features
You actually gain some efficiency back by adding several easily repeatable features in-line. If your part is going to spend time on a roll forming production line, you might as well take advantage, right?


Material
Is there a specific reason you picked your material and grade, or did you just draw a name out of a hat? A thin, inexpensive material (like thin carbon steel) can take up 40-50% of your total cost. A heavy and/or expensive material (i.e. copper, bronze, stainless steel) consumes up to 80% of your total cost. Don't request pricey materials that go far beyond your needs.
Using common metals that are easy to obtain is a good start to conserving material cost.
How the Manufacturer Can Cut Your Costs
You should also strongly consider sticking to roll formers that offer economic order quantity runs. These manufacturers will hold your inventory and distribute it to you as needed. Economic runs maximize volume and reduce setup time, without leaving you high and dry.

You can also approach your roll forming supplier about discounting small orders in exchange for a longer contract. The result may be a win for both sides.
The supplier may even go in with you on tooling. Cost amortization allows you to keep full ownership of tooling and avoid hidden fees. Depending on the awesomeness of your partner, you may get:
Lower total cost of ownership: Amortization reduces up-front costs and lets you make small payments.
Long-term ROI: You can keep the tools for other projects!
Flexibility: Want to take your tooling elsewhere? Some manufacturers don't mind.


Hidden Roll Forming Advantages in Inventory Management
Inventory management is also a big consideration in smart spending.
As certain metals age, they depreciate to the point of holding little to no value as inventory. Storing inventory for too long can hurt your bottom line or force you to ship products before your customers want them. On the opposite end, if you don't hold enough inventory, you end up scrambling to accommodate sudden spikes in demand.
The solution is letting a contracted roll former handle your inventory. Vendor-managed inventory (VMI) lets you:
Reduce inventory costs
Focus on other areas of your business
Improve logistics management
Inventory management programs are explained in better detail here:
Wait, You're Roll Forming In-House!?
Bringing roll forming processes into your manufacturing space is a tricky task. It's more than just buying a roll forming machine and hitting the "on" switch. There are costs and risks that many facilities new to metal forming don't quite get -- until it's too late.
That's not to say you can't do it. Just know that your success depends on your specific operations, goals, and needs.
A roll forming machine costs anywhere from $200,000 to $2 million,

depending on the complexity of your components. Most in-house systems can only produce a single profile. A typical forming line can produce about 1.5 million linear ft. per year in a single-shift operation. To achieve even a modest ROI, you need to pump out high volumes.




Operator skill: Roll forming lines require operators with years of experience to ensure quality. Experienced roll forming manufacturers are guaranteed to understand and account for case-by-case variables. Seasoned operators can even run multiple profiles and metals on a single line. These experts are very expensive to hire full-time for your own operations, and service contractors probably won't have schedules that meet your urgent needs.


The Full Story of Roll Forming Costs
Don't put your supply chain at risk!
You can summarize roll forming in three "e"s -- economical, efficient, and effective. But that's only if you account for your specific design needs and get the right experts in place.
To ensure your components are fabricated as efficiently as possible, grab our free e-book below. It teaches you what to expect from your roll former if you want to fully harness the cost benefits of this amazing process!


(Editor's note: This article was originally published in January 2016 and was recently updated.)
Topics: OEM Roll Forming, Inventory Management, Supply Chain, Benefits, Design, Manufacturing Services, Processes, Roll Form Manufacturer, Cost
RELATED POSTS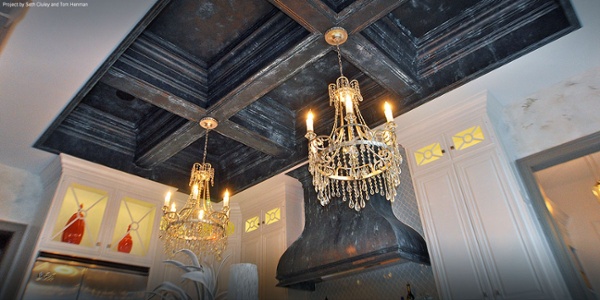 Finishing is the process of treating the exterior of a metal by applying a protective layer or unique aesthetic touch to its surface. There are numerous types of metal finishing processes that attain a variety of results -- many of which can add architectural value.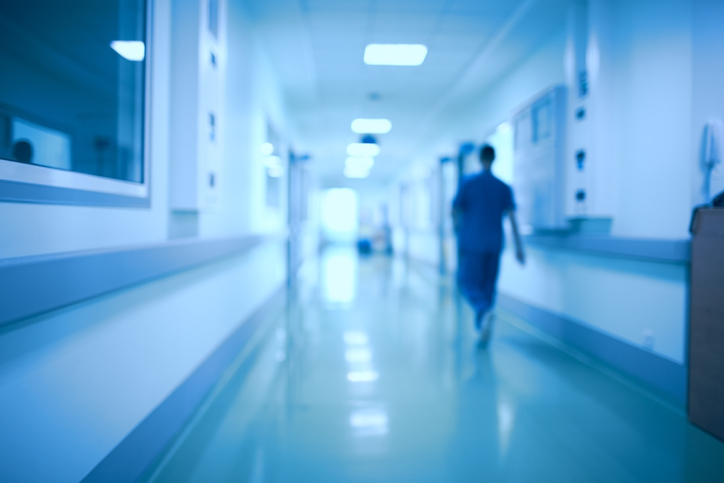 The coronavirus pandemic has forever changed the way many of us think about architectural design and materials.
Can you weld copper? Absolutely. The trick is establishing the ideal joining method for your application.