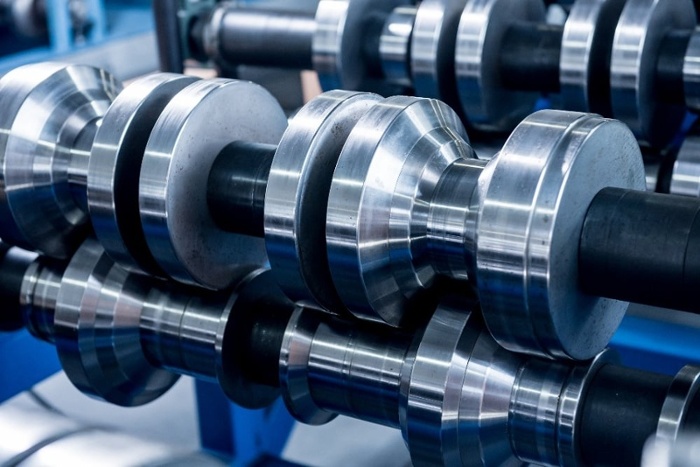 Metal fabrication can be complex, but there are certain methods that can be used to make it simpler and more efficient.
One such method is cold roll forming steel, a popular choice in the manufacturing industry for its ability to produce high-quality parts with minimal waste.
Cold rolling steel involves taking flat sheets of metal and using rolls or dies to form them into desired shapes. This process offers several advantages over traditional methods of metal forming like stamping, casting, and forging.
Let's explore how roll forming fits into an overall metal forming process, as well as why it's a preferred choice for creating metal parts.
Overview of Metal Fabrication Processes
Metal fabrication refers to the process of creating metal parts and components for various applications and industries. This includes cutting, bending, joining, and forming metals into specific shapes and sizes.
The most common methods used in metal fabrication are:
Welding
Stamping
Shearing
Etching
Sawing
Rolling
Extruding
Casting
Each of these processes involves different techniques to work with the metal in order to achieve the desired shape or size of a part.
Hot Forming vs. Cold Roll Forming
Roll forming is one of the main types of metal forming processes for long slender metal parts, falling under the larger umbrella of using contoured roll dies to change metal from one shape to another.
Rolling includes different types of hot and cold rolling. The chosen process will depend on the original shape, thickness, and properties of the raw material.
Contract roll forming specifically references a cold rolling process that begins with a sheet of coiled metal (compared to thick or thin metal bars used for hot rolling, known as billets or blooms).
Cold rolling normally produces parts with a thickness of less than ¼" whereas hot rolling produces thicker parts like structural angles and I beams.
The process uses a long series of rollers to gradually shape the metal. This gradual shaping process eliminates tool marks and is easily repeatable over long runs.
Other common cold forming methods include stamping, press braking, extrusion, forging, drawing, and deep drawing.
Metal forming tends to take place in the beginning stages of the fabricated metal process when producing the interrelated components needed for larger assemblies.
How Does Roll Forming Fit into an Overall Metal Forming Process?
Roll forming can be performed before, during, or after additional fabricating steps. However, the bending that occurs at each roll forming pass may distort pre-punched holes, slots, and other punched features.
For certain cases, secondary operations may be the best choice, but in most cases features can be pre-punched into the coil strip.
Roll forming is most efficient and cost-effective for:
Long, slender shapes (up to 30' long)
Repeating punch patterns in a family of different length parts all sharing the same profile
Medium to large annual volumes
Aesthetic projects where tool marks from other types of forming processes are not acceptable
Complex cross-sections
Deep u-shaped channels with narrow openings
Common features requiring post-roll form secondary steps include:
Tabs
Embossing
End bends
Long notches along the edges of the coil strip
When to Contact a Roll Former
Roll forming is usually chosen during the design phase, when each manufacturing process is identified for the project. Since roll forming can produce complex profile shapes not attainable with other forming techniques, value-added features that may help with mating components are added economically.
Any raw material is possible, as long as the metal is ductile and comes in a coil. Check out this post on the roll form line to learn more about the process.
Roll formers sometimes offer assembly and finishing services, such as powder coating, after the metal is formed.
See inside a roll forming company:
Benefits of Roll Forming
Original equipment manufacturers (OEMs) and architectural designers partner with roll formers for:
In-line features
Order volume flexibility
Complex profiles with intricate bending
Tight, repeatable tolerances
Large material size
Little tool maintenance
The ability to form high-strength metals
Tooling ownership
Less human error
Less scrap
In-Line Features
Roll forming allows for advanced in-line addition of punched features and embossings. Roll forming eliminates multiple-stage operations, excessive scrap, and slitting burrs.
Order Volume Flexibility
Although high volume is the most cost-effective way to utilize roll forming, small and medium runs don't have to be a non-starter. Depending on your part design, volumes as low as 10,000 to 20,000 linear feet per year can be cost-effective.
Complex Profiles With Intricate Bending
With intuitive engineering, roll forming can produce a wide range of cross-sections cut to the length you need.
While designs with multiple bend radii cause problems in press brake forming, they're part of what roll forming handles frequently.
Tight, Repeatable Tolerances
Roll forming can hold tolerances up to +/- 0.005" on some profile segments. Overall part lengths can be accurate up to +/- 0.020."
Designs should take end flare and springback into consideration.
Little Tool Maintenance
Tool maintenance tends to be less for a roll formed section than for a stamped component because parts and features are produced in a continuous motion.
The best way to determine the scope of tool maintenance is to look at your order volume.
Capable of Forming High-Strength Metals
Not all metal manufacturing processes can handle high-strength metal. Or, if they can, it's at the cost of rapid tool damage.
Roll forming can form high-strength materials such as high-strength, low-alloy (HSLA) steel, giving you an advantage over standard-strength materials such as 1040 carbon steel. HSLA steel is a good choice for structural components in various industries, including automotive and construction.
Ownership of Tooling
Cost amortization allows you to maintain full ownership of your tooling and avoid hidden fees, giving you:
Lower total cost of ownership: Amortization immediately reduces up-front manufacturing costs and enables you to make small payments.
Long-term ROI: You pay once for the tools and can keep them for other projects.
Flexibility: Want to take your tooling elsewhere? You paid for it. It's yours to take.


Fewer Chances for Error
Roll forming equipment in the 21st century is beautifully efficient. Thanks to CAD software, the machines are highly automated, requiring less labor. That means fewer chances for human error.
Speed and adaptability are necessary for industries with quick turnaround times.
Less Scrap
Roll forming produces less scrap waste than other metal forming methods.
Scrap cost is typically 1-3% of your overall cost. This perk is especially significant when you're working with expensive materials.
Unlock the Benefits of Cold Roll Forming Steel
Roll forming is an efficient and cost-effective way to create metal parts with minimal waste, especially for long and slender shapes. It can be used as part of a larger metal fabrication process in order to produce components that have complex features like multiple bend radii or embossing.
This method also offers advantages such as tight tolerances, little tool maintenance, the ability to form high-strength metals, and less scrap material than other methods of metal forming.
With its versatility and flexibility, roll forming is a go-to method in the manufacturing industry for creating custom metal parts quickly and accurately.
Is Roll Forming Right For You?
Check out our free guide, "Why Roll Forming?" to learn more about whether the cold roll forming process will fit your metal fabrication needs:
Topics: OEM Roll Forming, Materials, Processes
RELATED POSTS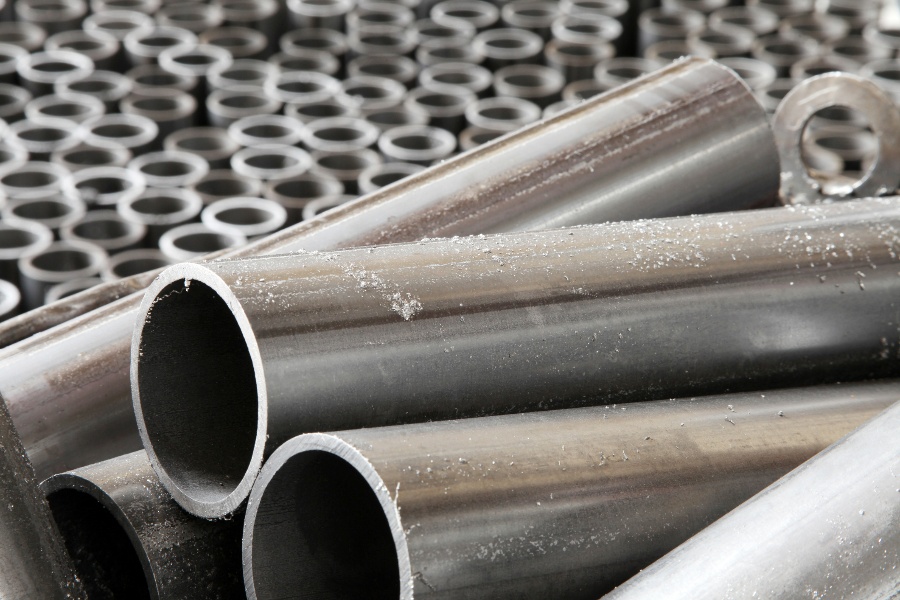 Discovering the intricacies of metal properties unlocks valuable insights for roll form engineering projects.
This knowledge helps you make informed decisions when selecting materials and ensures that your project meets all quality standards.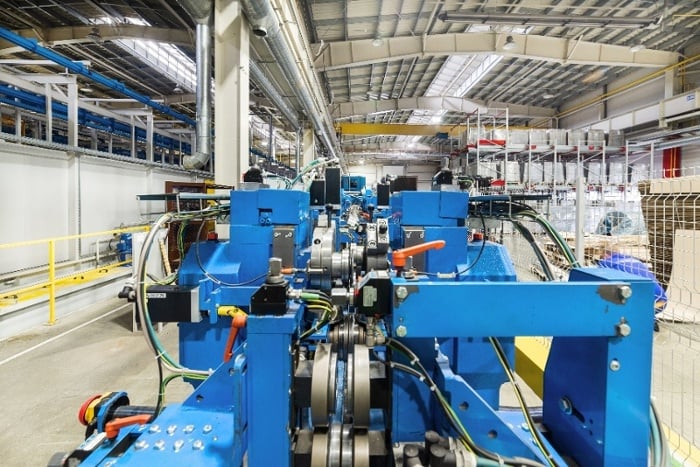 Finding the right material for your job while staying within budget can be a challenge.
Roll forming offers a cost-effective solution for shaping certain materials, particularly those with complex bends or precise angles.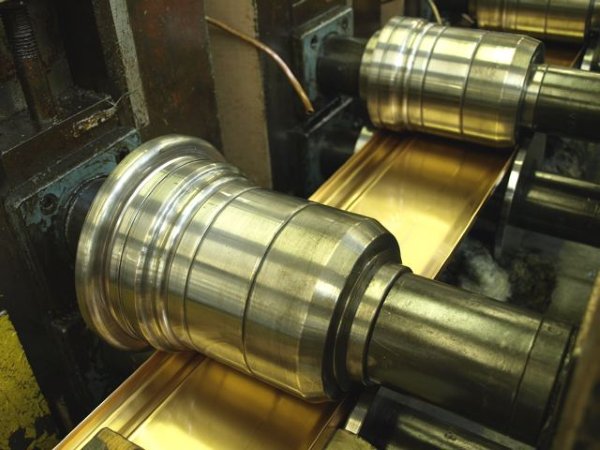 As a manufacturer, you know that the manufacturing process behind your components makes a big difference in the quality of the product.
But with all of the different metal parts manufacturing methods available today, it can be difficult to determine which one is best for your needs. Different[...]