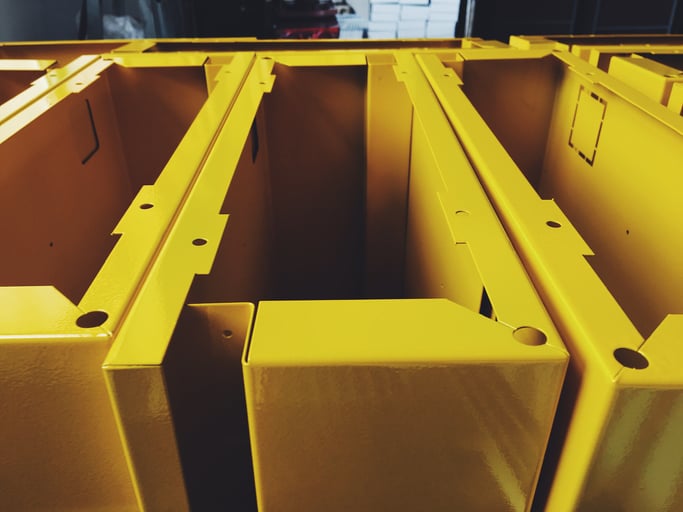 Most people wouldn't name gray as their favorite color. In most instances, the hue carries with it a drab connotation.
It's dusty. Boring. Dull. Lifeless.
In industrial settings, it's the color of concrete, steel, aluminum – but it's also the color of money. Those gray materials build the foundations of businesses, both figuratively and literally.
However, if you're in a business that needs metal parts, there are options to help you say goodbye to gray while keeping the green.
Powder coated steel parts and components add visual flare – and a few other benefits – to your projects.
Powder Coating Roll Formed Parts
Manufacturers often choose to powder coat their roll formed parts for a host of benefits, including:
Durability
Aesthetics
Efficiency
Cost-effectiveness
Cleanliness
Environmental impact
Flexibility
1. Durability
The #1 reason for powder coating steel parts is to protect against wear and tear. While raw steel might seem invincible, it does have a kryptonite: corrosion.
Sure, steel can be galvanized, but that isn't "pretty" enough for every application. And while stainless steel is naturally corrosion-resistant, it's still gray and can be difficult to work with/form.
A recap on Powder Coating 101: Powder coating is a process where clean, dry, negatively charged (grounded) parts are sprayed with a positively charged resin/pigment particulate mix. In the curing stage, the powder coat chemically bonds to components.
Because powder coat forms such a strong bond to metal surfaces, it holds up better than liquid coating options to:
Scratches
Dents
Dings
Chemicals
Corrosion
Weather
Manufacturers have several testing methods to verify the durability of a powder coating.
| | |
| --- | --- |
| Test | Use |
| | Also known as the Wolff-Wilborn test, this checks a powder coat's hardness using different graphite pencils. Results are based on the lowest hardness value of the pencil that marks the powder coating. |
| Solvent Rub | Tests chemical resistance by rubbing a solvent-soaked cloth across a powder coated surface. Some coatings are chemically resistant before they're actually cured and ready to ship. |
| Salt Spray | Artificially ages a powder coated component in a pressurized chamber with salt and water to test corrosion and weather resistance. Testing typically takes between 500 and 1,000 hours. |
The key to long-term durability in powder coated steel components is proper surface preparation. If parts aren't thoroughly cleaned before coating, it affects the chemical adhesion of the powder coating to the parts' surfaces. Without that strong bond, a part's powder coating doesn't stand a chance against durability testing.
Because steel plays a key role in so many different applications, there are several types of powder coating materials to match the environment:
Thermoplastics – melt at high temperatures and are recyclable. They're smoother, more flexible, and tend to hold up well to chemical exposure.
Thermosets – create an irreversible chemical bond and aren't recyclable, but the bond allows them to withstand high temperatures. They're ideal for electronics and appliances.
All in all, there's a powder coat type on the market for basically every part's intended use, whether it's indoor, outdoor, high temperature, or high traffic.
2. Aesthetics
The overall aesthetic of a good powder coat finish is the #2 reason, behind durability, purchasers choose to have their parts powder coated.
Finishes can be made to match any color very precisely, using the L*a*b* scale.
They're also available in different gloss levels:
Matte
Satin
Medium-gloss
High-gloss
And common textures include:
There's even clear options so powder coated steel can stay gray, if that's your preference.
*BONUS Round: It's possible to galvanize steel and then powder coat it for extra durability and performance.
3. Flexibility
Compared to other finishes, powder coating is highly flexible, particularly the thermoplastic variety. This makes it a great choice for parts that will be exposed to frequent bending or vibration.
Just as with durability, manufacturers have several methods to test flexibility of coatings:
Slow deformation – bending the part to test the coat for cracking
Fast deformation – directly smashing the part's coat or the non-coated, or reverse side, to test impact resistance
All this testing ensures a part receives the right powder coat type for its application. If a part is more flexible than its finish and the coating cracks, the part could prematurely corrode.
4. Efficiency
The whole powder coating process, from prepped to coated, cured, cooled, and ready to pack, takes only minutes.
Unlike traditional liquid coating methods, powder coating is a one-coat process where a part is:
Thoroughly cleaned
Dried
Sprayed with powder coat
Cured (either thermally or by UV)
Cooled
Some manufacturers have a line process to move the parts from one step to the next. Other manufacturers, working in small batches, use "batch booths" to apply the powder coat. In both instances, powder coating is by far more time efficient than liquid coating, which requires multiple coats and long dry times.
5. Cost-Effectiveness
There's no getting around it, powder coating is initially more expensive than liquid coating, or even galvanizing.
However, choosing to powder coat is an investment in long-term savings over the life of a part. The process's advantages make up for the up-front higher cost.
Metal manufacturers that offer powder coating have the option to either "spray to waste" and throw out oversprayed powder, or reclaim it to reuse it, lowering the overall cost.
The fast turnaround time means parts spend less time in inventory, thus saving money – another win.
And, in a matchup between powder coated steel and stainless steel, coating is the more cost-effective option for your anti-corrosion needs.
6. Cleanliness
Since it's a chemical process, powder coating adheres better than liquid coating. It leaves a physically clean finish without drips, and it cures fast so there's no smudging.
Also, powder coatings don't contain solvents. That means it emits little-to-no volatile organic compound (VOC) pollution into the atmosphere.
In fact, the most common health hazards of powder coating materials pertain to them being particulate matter, and when aerated they are flammable.
Under OSHA Act of 1970 and in NFPA bulletin #33:
"All powder coating materials are finely ground particulates. Such materials are classified by the American Conference of Governmental Industrial Hygienists (ACGIH) as particles not otherwise classified or (PNOC). PNOCs have a Threshold Limit Value (TLV) of occupational exposure of 10mg/m3, a level established for nuisance particulates."
7. Environmental Impact
Following their cleanliness, powder coating materials are very "green" and have low environmental impact. They are non-toxic, and there are no special requirements for their disposal.
Remember the three R's of sustainability:
It takes less powder than liquid to coat a part, so the amount of materials required is reduced.
Powder overspray may be retrieved and reused.
And, as powder coating suppliers make gains in technology, they're honing the process of recycling powder coatings.
Goodbye Gray, Hello Green
Powder coating steel parts and components is an ideal choice for industrial use, providing superior durability, flexibility, efficiency, cost-effectiveness, cleanliness, and environmental impact.
With its wide range of colors and textures available and all these benefits combined into one single process, it's no wonder manufacturers are choosing powder coated roll formed parts over other alternatives.
Roll Formed & Powder Coated Steel
You know why you should be powder coating your steel parts, but do you know why you should be roll forming them first? Check out our free guide, Why Roll Forming?:
Topics: OEM Roll Forming, Powder Coating
RELATED POSTS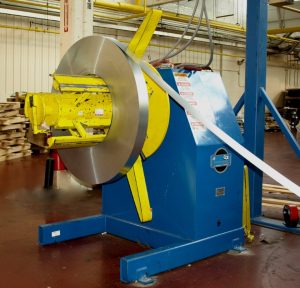 Roll forming is a metal fabrication process that involves the bending of metal strips to create a certain shape or design. It's one of the most simple and easy-to-understand metal forming processes there is; however, there are several components that go along with it.
Once you learn about these[...]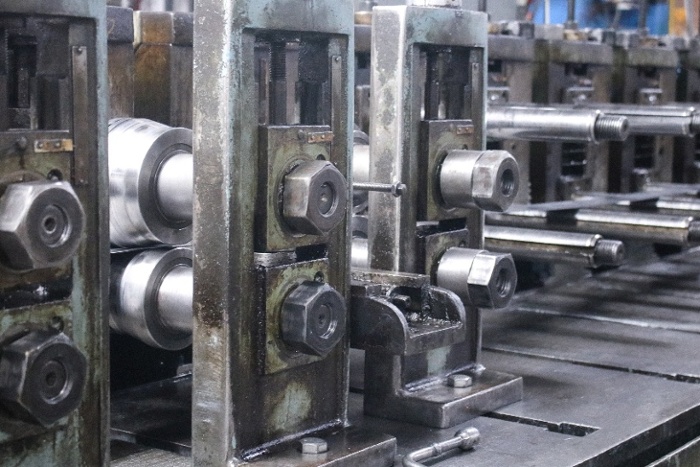 In the world of roll forming, controlling tolerance is the balance roll formers constantly navigate; it's a subtle art and a complex science – similar to pitching in baseball.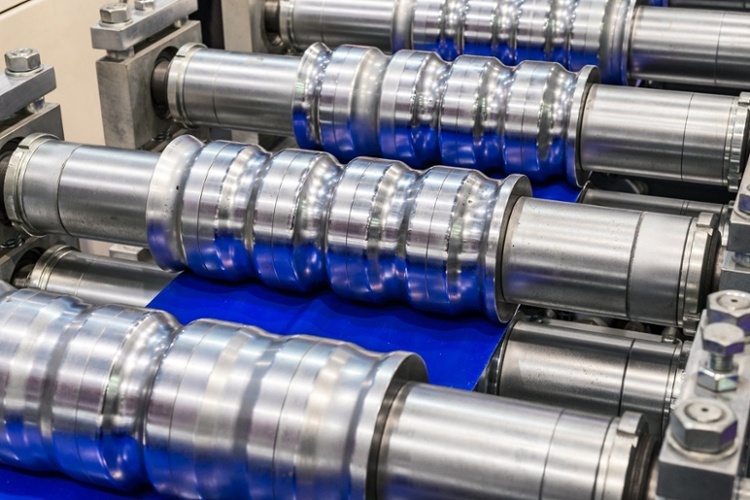 Durability. Flexibility. Cost-effectiveness. Adaptability for a variety of industrial and commercial applications. You've probably wondered at some point how hot forming and cold forming compare in when it comes to forming metal.