Roll forming is the most cost-effective way to achieve continuous bending of complex shapes with multiple bends. But even we admit it's not perfect. There are two particular quirks in the roll forming process that engineers want answers to before moving forward: end flare and springback.
End flare is a production issue unique to roll forming. Springback is a more universal metal manufacturing issue, but one we also field a lot of questions about. So, what are these two issues, and how will they affect your components?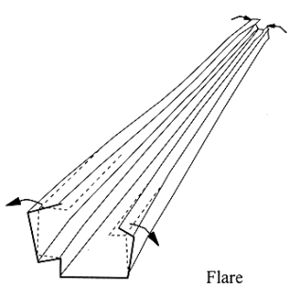 End Flare and Springback in the Roll Forming Process
These are the two main elastic distortion phenomena that both the shape and tool designer must be aware of when forming. The following will explain each and how they can be prevented or corrected during fabrication:


End Flare
Similar to springback, this is a distortion that occurs at the ends of a roll formed section or at any point where the section would be cut. This includes large cutouts or notches in the body of the section.
The strain roll forming puts on a metal workpiece is much more complex than with other bending methods. Residual stresses tend to be particularly apparent -- they cause greater distortion at the ends of your components than at any other point.


How to Stamp Out End Flare
Flare can be minimized by roll design procedures. However, it can't be completely eliminated except by subjecting the metal to stretch forming or to a stress-relieving anneal.
In most cases this is done by stretch forming, which involves laterally moving the material to stretch and compress the metal. First your roll former overforms the section, then underforms it, and finally finishes it.
Meanwhile, annealing is the treatment of a metal by heating it, then cooling it to room temperature. This process improves ductility and reduces brittleness. Most importantly, it relieves stresses absorbed by the metal during roll forming.
Your designer and roll former should always take end flare into consideration when designing the components and the tooling!


Springback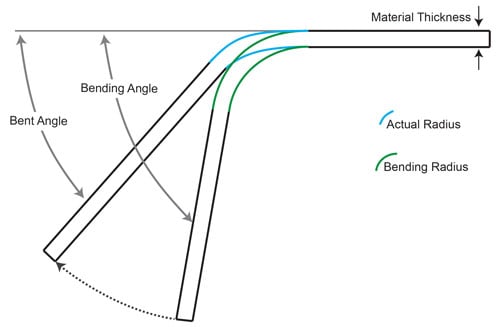 (Graphic courtesy The Fabricator)
Springback is the general distortion of a part after its removal from the forming pressure. Literally your component springs back in its original direction.
Why is springback in roll forming a thing? As your metal is bent, the inner region of the bend is compressed while the outer region is stretched. That makes the density greater on the inside of the bend than on the outer surface. The compressive forces are less than the tensile forces on the outside of the bend, making your metal want to return to its old self.
The amount of springback varies based on the piece of metal you use.


How to Fight Back Against Springback
Springback is something you can predict to an extent. Knowing how to forecast it will allow you to make better tooling selections, especially for bends with intense radii.
The main predictors of springback in your metal are yield point (the point at which a metal will stop reverting to its original shape) and elastic modulus (the change in stress with an applied strain).
By overforming, a designer can usually compensate for springback.
These ranges for springback are nice guidelines. They assume there is a 1:1 relationship between the metal's thickness and the inside radius:
Cold-rolled steel: 0.75 to 1.0 degree

Hot-rolled steel: 0.5 to 1.0 degree

Mild aluminum: 1.5 to 2 degrees

304 stainless steel: 2 to 3 degrees

Copper: 0.00 to 0.5 degrees

Brass: 0.00 to 0.5 degrees
Check out more on bend radii and springback calculations here.
Stop Design Flaws Before They Start
Springback and end flare are pretty much always present in roll forming. It's all about how your roll forming partner deals with them.
Once you know the rules of both issues, you can have your design 100% correct before your roll former even sees it!
Topics: OEM Roll Forming, Metal Forming, U Channels, Processes
RELATED POSTS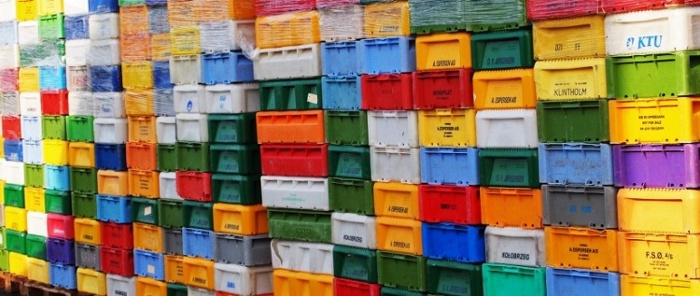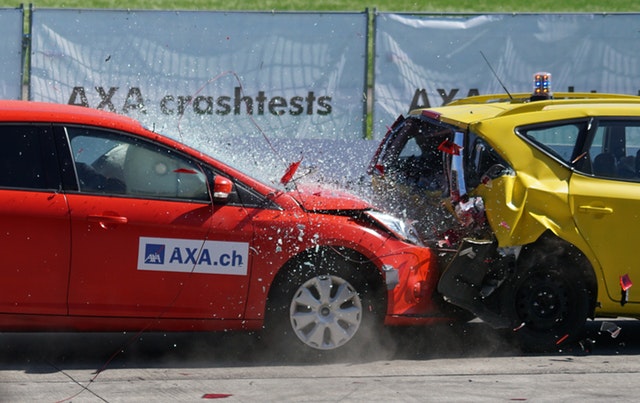 Handing over project specifications requires everyone in the supply and production chain to be on the same page. Down to the word, even.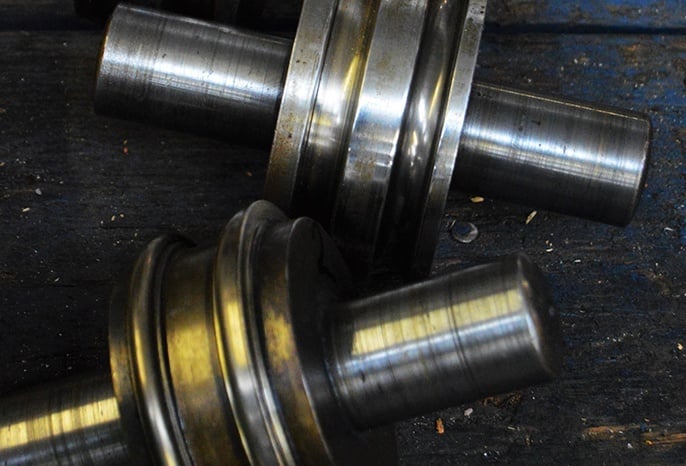 You've got a project. You've also got options for how you complete it, one of those being roll forming services.
Indeed, roll forming is far from the only game in town.