The strength of steel and its alloys has come a long way.
The auto industry, for example, has been using higher-yield strength materials in chassis and other places for several years, which allows engineers to make thinner shapes with the same strength as thicker shapes made from weaker steel grades.
Yield strength measures the resistance a material has to permanently deforming under a load. Among structural steel mechanical properties, yield strength is crucial. So why don't several industries know how to increase yield strength with a simple trick?
The video below compares the bend resistance of two different types of steel. Then we'll explain why, pound-for-pound, your project may not be as cost-effective as you think it is.

Related posts and videos:
Structural Steel Mechanical Properties: The Bend Test
Your part's material and design should never get to the point where the shape deforms and never springs back. But for years, price kept OEMs from specifying a stronger material.
This test gives a taste of how much a piece of flat steel can endure -- at a reasonable price, too. Both workpieces we tested are the same sizes of flat steel with the same thickness -- 16 gauge.


Traditional Cold Rolled Steel -- 1010 or 1020
This commercial-grade steel is very readily available -- most steel service centers have it on the shelf, at a low cost. This steel has a yield strength of about 40,000 - 50,000 PSI (pounds per square inch), or 40-50 KSI (kilopounds per square inch). As you can see, commercial quality cold rolled steel offers some bend resistance -- that's why it's popular for roll formed shapes and fabricated assemblies. But don't stop there … check test #2 out!


80 KSI Steel (Grade 80)
The price has come down on 80 KSI steel in recent years. Today it has a similar cost per pound as traditional commercial steel -- the increase is negligible in return for the change in strength.
This type of steel is considered a high-strength, low-alloy steel (HSLA steel). These steels add significant strength while retaining formability.
You can see a noticeable difference in the effort it takes to bend it. It's much, much tougher. This shows why HSLA steels are so desirable for structural shapes -- which end up being lighter ...


Industries Behind the Curve
Increased material strength means you can make thinner components. HSLA steel cross-sections and structures are usually 20 to 30% lighter than a carbon steel with the same strength. Making parts thinner, of course, lowers the raw material cost. The raw material can be 50-70% of the sell price in the roll forming industry, so this is (literally) a big deal when you're paying by the pound.
The auto, rail, construction, and solar industries have been using higher KSI steels for years to capitalize on the reduction in weight while maintaining strength. We've yet to see many industries follow suit. The analysis for comparison of steel you are currently using vs. a stronger grade, and the resulting savings, is something very easy to do.


Beyond 40 and 80 KSI Steel
There are many grades of commercial-grade HSLA steels exceeding even 100 KSI. But for complex shapes that need an even higher strength-to-formability ratio, look to dual phase (DP) steels Although DP steels may possess the properties for your part, they are a bit more expensive and less common in steel service center stocks.
While all of these recipes create a steel that can still be cold formed, specific tooling design considerations are a must. But, no need to hot roll it! The time is now to review your material specifications and develop your potential savings.


How Can You Exploit This?
After you know you have a potential savings, there's an additional bonus to your raw material change using custom roll forming: You might be able to add functional features to your component.
Say you have a standard heavy, structural C channel situated as a common structural element of your design. They're easy -- just buy 20 ft. random lengths from a supply center and cut them to size. You also need to drill holes to run wires and for connection to mating parts. Really, you would prefer a shape that is the same structurally, could be lighter, but has a continuous pocket to be used as a wire raceway … but nobody has that!
However ... your roll former can do all of that in-line, and you get the holes and added profile features for free! (OK, except for tooling.) For roll forming, holes, slots, and other features are easy peasy.
Maybe there's another idea floating around in your brain. Be creative! Might as well take advantage of roll forming's unique capabilities while saving raw material dollars.
Any industry where engineers say, "Well, we designed this part this way because we want the metal to be thick/strong," may want to reconsider things. Is there something in your shape that's never been optimal, and can be changed with more efficient manufacturing and materials?


Here's Your Opportunity
HSLA steel is a little more expensive, but you still get big savings in the end. Now it's up to you to leverage that when designing roll formed products..
If you've been specifying the same way for 20 years, it might be worth re-examining your work. If you'd like to know more about the strength of steel and how it applies to your design, drop us a line.
RELATED POSTS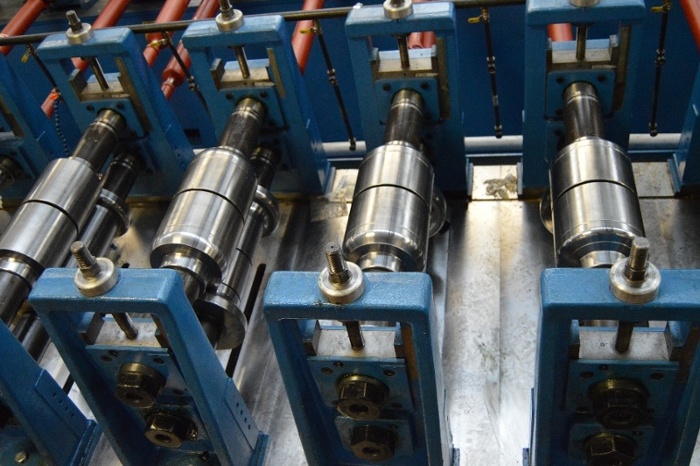 When it comes to roll forming cost, if price is the battle, total cost of ownership or -- TCO -- is the war.
TCO is an analysis of the complete life cycle of your purchase. The number includes every phase of ownership.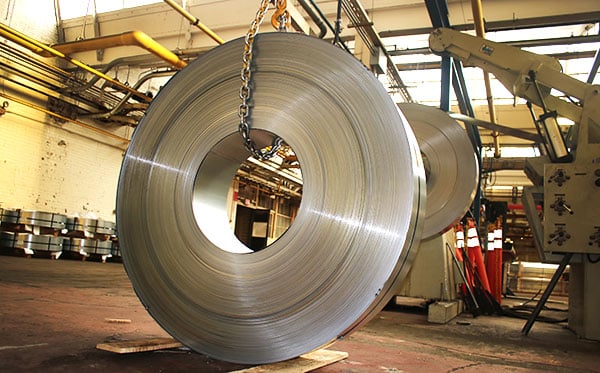 Sometimes it's good to know when to ask for help. This is especially true when making decisions for a large business.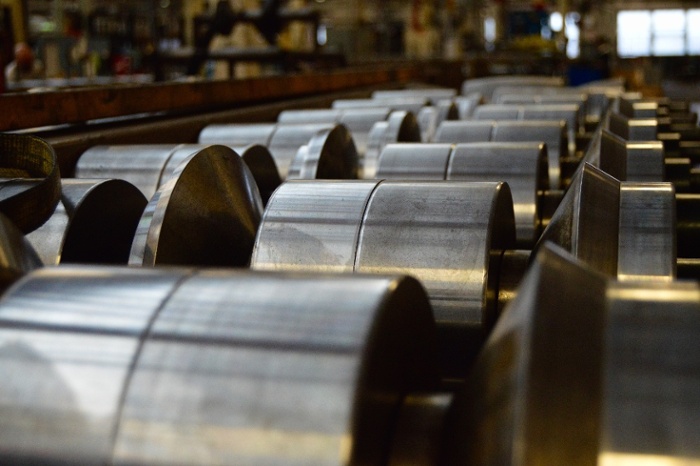 To many, roll forming metal seems like a niche process, used only in limited situations to form steel profiles. Consequently, the process itself is not well-understood by the public, which means misconceptions develop and persist.