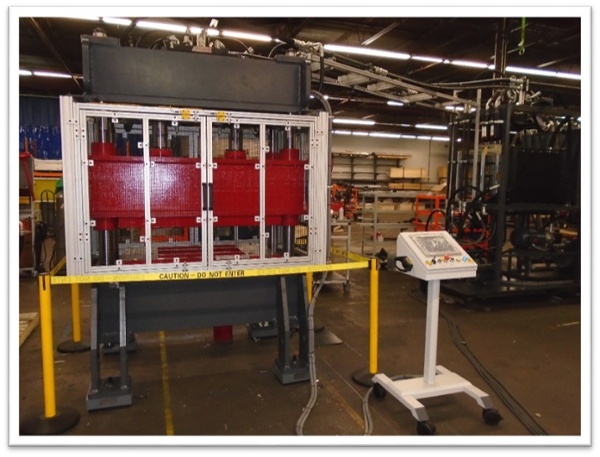 Have an OEM project that demands precision punching on a tight turnaround? Want a more efficient return on your roll forming costs? Dahlstrom has responded to engineers' requests by purchasing a 75-ton, high-speed punching press.
Designed and manufactured by Beckwood Press Corp., this rig is the fourth custom Beckwood press we've bought since 2002. (Bonus: It's American-made!)
We can still service you with our other three Beckwood presses, which include:
58-ton forming press

140-ton forming press
The press brings accurate pre-punch capability to another of Dahlstrom's lines. This added capability means we can handle more projects at once -- resulting in a faster turnaround time for you.


Specified to Control Your Roll Forming Costs
The impressive specs for this machine:
30"-by-50" bolster (punching) area

Custom-designed hydraulic circuit

60-times-per-minute punching of coil stock
Programmable stroke height allows us to shorten the machine's stroke, ensuring accuracy and reducing cycle times. A through-hole in the bed expedites scrap removal and increases throughput.
"To meet (Dahlstrom's) speed and positional accuracy requirements, our engineers have been challenged to push the limits of a hydraulic press," says Beckwood President Jeffrey Debus.
Here's a specific look at how this press gets your roll forming process going quicker without forsaking accuracy:
How You Benefit


1. Lower Production Cost

Hydraulic presses come out on top when compared with mechanical presses.
"But mechanical presses are faster!" you say. That's typically true, but Dahlstrom's press has a special hydraulic reserve capacity. In other words, the machine can act more like a mechanical press, yet keep that smooth stroke you see in hydraulic presses.
Mechanical presses give you full tonnage only at the bottom of each stroke. With a hydraulic press, you get full tonnage during the full length of the stroke.
To translate again: Available tonnage with a smaller press is always a good thing. Because we can offset when each punch will occur during the stroke, and we have full tonnage during the entire stroke, we can do more work per hit.
Your material stops fewer times, and it can run faster through the machine. Since roll forming costs largely depend on how long you're using the machine, a faster run time will lower your production costs drastically.


2. Increases Tool/Die Life
Using a high-speed motion controller to sense the acceleration of the ram, our system minimizes breakthrough shock.
This improved stroke results in more gradual wear on your dies. Chances are you own your own tools, and our machine will save you from buying a new set anytime soon.
Or you can stick with a mechanical punch, which is much more aggressive on your tooling.


3. Reliability and Repeatability
Think of a mechanical press as you walking up to the wall in your home and punching it with your fist. A hydraulic press, on the other hand, is like you slowly pushing your fist against the wall -- except way, way stronger. Hydraulic presses give you a more uniform, consistent end product.
Dual linear and pressure transducers make the process of making your product a reliable and redundant one. Built-in remote support and troubleshooting ensure that if inconsistencies or errors pop up, we'll catch them before your product suffers.
Along those lines, Dahlstrom's press uses computer-aided simulations to ensure your design is sturdy enough to handle the most taxing industrial applications. Your project won't go through our press until we've helped optimize it.


Even More Cycle Time Efficiency
We'll use this press alongside our closed-loop control system (provided by AMS Controls). Think of the system as yet another way your line time will decrease significantly, saving you lead time and production costs.
How do we know? The control system will allow us to schedule remotely, view live machine performance stats, track downtime, track scrap, and monitor material usage. This package will help us dramatically increase equipment effectiveness and give us precise data on how our line is operating.
And this is just the first line to receive the controls upgrade. Eventually, all Dahlstrom pre-punch roll form lines will utilize this control package.
Our machine(s) practically can't go wrong for you!


Need Some Help?
We're pretty pumped about how this high-speed helper will get clients great results in an economical, efficient way. Are you in need of a partner to bring those two "e" words (along with a third: exact) to your next project? We'd love to help, so get in touch with us.
Editor's note: This article was originally published in November 2017, and has recently been updated.
Topics: OEM Roll Forming, Industry News
RELATED POSTS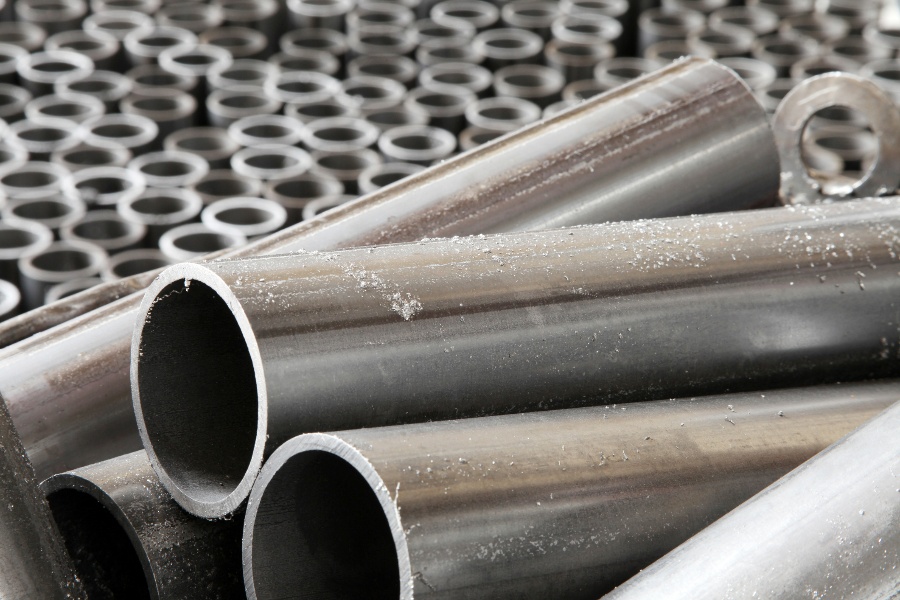 Discovering the intricacies of metal properties unlocks valuable insights for roll form engineering projects.
This knowledge helps you make informed decisions when selecting materials and ensures that your project meets all quality standards.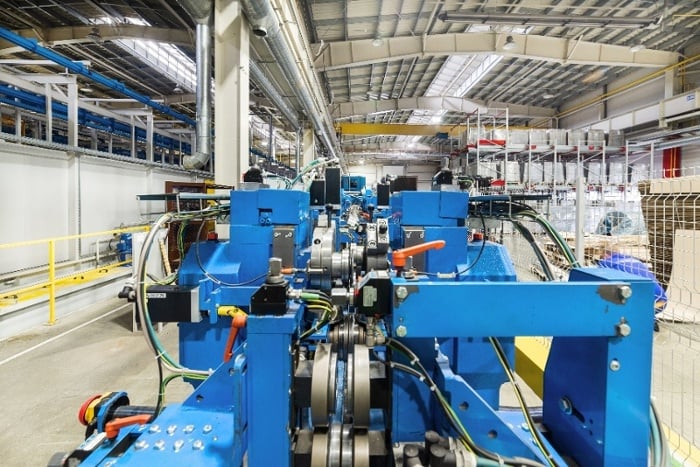 Finding the right material for your job while staying within budget can be a challenge.
Roll forming offers a cost-effective solution for shaping certain materials, particularly those with complex bends or precise angles.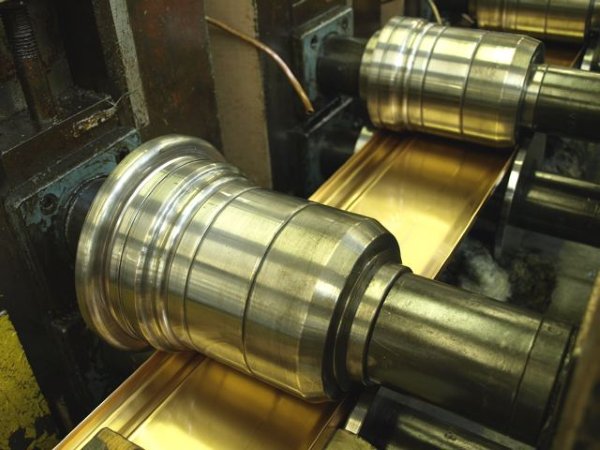 As a manufacturer, you know that the manufacturing process behind your components makes a big difference in the quality of the product.
But with all of the different metal parts manufacturing methods available today, it can be difficult to determine which one is best for your needs. Different[...]