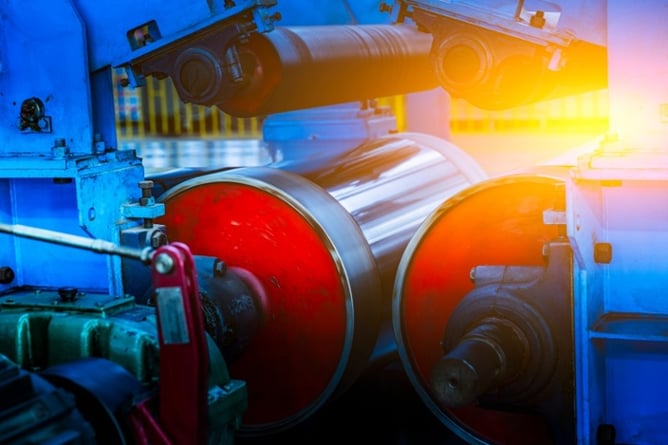 There are six words that can quickly ruin a business: "That's how we've always done it."
These six words have contributed to the decline of every great empire on earth. Although there is certainly value in honoring tradition, tradition can't drive business growth. "That's how we've always done it" isn't what created the iPhone, the self-driving car, or the drone.
"That's how we've always done it" leads to stagnation, when we should be aiming for innovation. Progress. Doing it better.
However, change for no reason can be just as disastrous. You need to have data that proves your new process is better - more efficient, more cost-effective, higher quality, all of the above.
When you transition to a new metal manufacturing process, the goal is optimizing your product, your supply chain, and your ROI. Here's how to present the idea of a transition to your higher ups.


Proving It's Time for New Metal Manufacturing Processes
It goes without saying that before making any big decision for the business, your boss is going to ask for a few good reasons to make the change. This is where you should be prepared to help convince them that it's time for a change.
Here are 7 things to pitch to your boss when discussing new metal manufacturing processes:
Your volumes are outgrowing the ROI of your current processes
Your amount of scrap & waste is exorbitant
Your current process is inefficient for your product
You want more control over processes and tooling
You want to be more eco-friendly
You want to streamline your supply chain with vendor-managed inventory
You want to take advantage of lean manufacturing processes
1. Your Volumes Are Outgrowing the ROI of Your Current Processes
Different metal manufacturing processes have their strengths and weaknesses. Some processes are more cost-effective at very small volumes; others are more cost-effective and efficient with very large volumes.
As your business grows and demand increases, you're faced with producing more components using a process that may be optimized for smaller volumes. It was fine when you were finding your feet, but you've outgrown it.
Calculate: Take a walk through your plant and note choke points.
If work is stacking up, your process has become a constraint! It may even be limiting the number of shippable units you produce. If that's the case, this seemingly minor obstruction is an exponential cost detriment.


2. Your Amount of Scrap & Waste Is Exorbitant
Scrap is one of those unseen costs that can majorly impact your profits. Scrap and wastes are a physical manifestation of time, effort, and money. How much does it hurt your company to scrap an entire order due to a processing error? That's an entire material order of revenue out the window.
Some metal manufacturing processes produce a large amount of scrap. Others, close to none. The less material you waste, the more cost-effective your supply chain will be overall.
Calculate: You can calculate the cost of scrap based on the percentage of material that doesn't leave the manufacturing facility.
Your manufacturer's standard cost should account for scrap, but again, a walk on the production floor and a talk with your operators will tell the real story. Is your scrap cost being calculated accurately?


3. Your Current Process Is Inefficient for Your Product
Complex parts require more precise processes. When forming sheet metal, a brake press is certainly cheap up to a point - but it lacks the delicacy to produce a high-quality complex part.
Calculate: How much money is wasted on extraneous forming processes, setup time, number of operators, number of process queues and stops, secondary operations?


4. You Want More Control Over Processes And Tooling
Some processes originate as soft, general tooling and universal general punching techniques. But as time goes on and volumes increase, dedicated higher volume tooling is a justified investment. You should also consider whether you'll need tooling for other processes happening at the same time.
If you own the tooling exclusively, you can save thousands per year on manual process costs, setup, storage, etc.
Calculate: Cost of purchasing tooling vs. using soft universal tools that already exist.


5. You Want to Be More Eco-Friendly
The environmental impact of your product/processes relies on a number of factors. These include scrap/waste, recyclability of materials, process efficiency, material choice…
Eco-friendly companies are certainly appealing to a number of demographics (both consumer and B2B buyers).
Calculate: Would you lose or gain customers by becoming more eco-friendly? Annual impact on environment with current processes? (Scrap, recycling, efficiency, material)


6. You Want to Streamline Your Supply Chain With Vendor-Managed Inventory
Vendor-managed inventory takes a huge weight off your company's shoulders. You rely on your vendor's experience to hold and distribute product when it makes the most sense.
If your manufacturer has the systems in place to do this effectively, you'll never have to worry about low or surplus stock ever again. Your vendor will use their professional management experience, forecasting methods, and your company history to make sure orders are fulfilled just right.
Calculate: Current costs of managing inventory, surplus inventory, stock outs, expedited shipping, bad forecasting, costs of last-minute manufacturing needs


7. You Want to Take Advantage of Lean Manufacturing Processes
There are two main reasons to switch to lean manufacturing: efficiency and cost. This works through removing waste and streamlining processes.
Waste isn't just scrap - it's also wasted time, effort, brainpower, and space. Inventory wastes a surprising amount of money just sitting around. Lean manufacturing restructures processes to take the shortest, most efficient route through any project.
This frees up manpower, time, creativity, and other resources to streamline ALL processes. From administration to distribution, everyone works at their full potential to get a job done. This also improves teamwork and facilitates a "continuous improvement" culture within the organization.
All great things for your budget and time.
Calculate: How would your cash flow improve by cutting inventory and lead times by 20%?


Don't do things because "that's how we've always done it."
Do things because that's the best way to do them.
Use your passion for improvement to create a more efficient and cost-effective supply chain. As an engineer, products aren't the only thing you can optimize. You can also contribute to your organization by proposing new and improved metal manufacturing processes.
Not because it's time to make a change - but because it's truly the best thing for your business.

Editor's note: This article was originally published in December 2016, and has recently been updated.
Topics: OEM Roll Forming
RELATED POSTS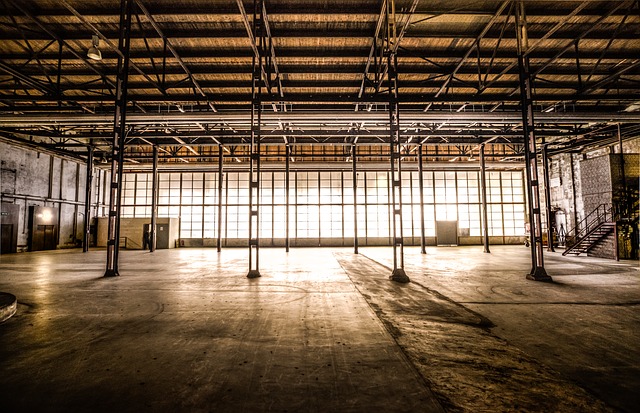 There's nothing new or mysterious about "just-in-time" or JIT manufacturing. The idea has been around since the 1970s, and all it means is that you receive what you need, just when you need it -- hence the popular term just-in-time delivery.
Yet, when it first came into practice, it shook up[...]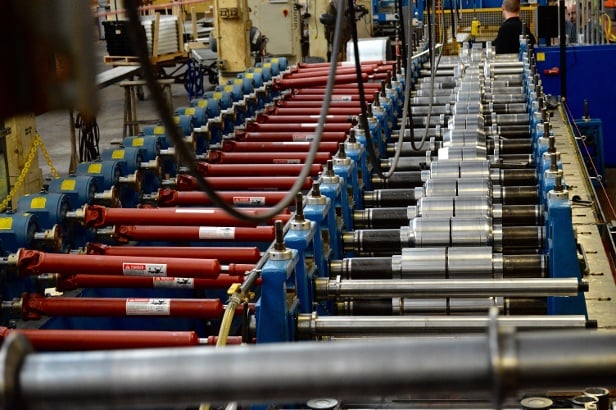 Are you looking for a high-capacity manufacturing partner? Those are everywhere, even in the niche world of roll-formed parts. But how many of those possess the agility and communicativeness of a small business?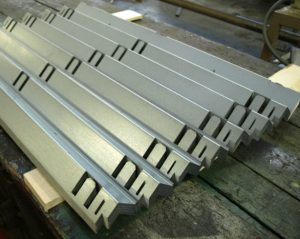 While it's certainly niche, roll forming is still like any other metal manufacturing process. A little collaborative engineering and a lot of lean manufacturing practices equal mutual success.