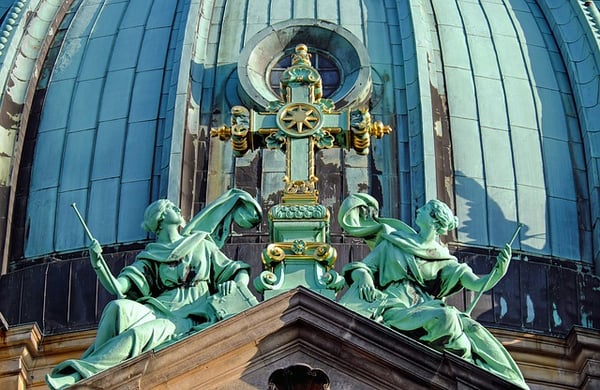 With sustainable construction becoming so much more important to architects and designers in recent years, much of the focus has been on the building materials themselves. Many architects can't resist the environmental and reputation perks that come with sustainable development.The rise of LEED-certified structures over the past several years has only helped this trend.
You probably know some popular building materials are more sustainable than others. But what about the more high-end luxury metals, like copper? This "red metal" is known for its elegance, but you may have reservations about its eco-friendliness.
So, is copper sustainable? Let's examine.


Copper Architecture: The Basics
As you know, copper is a widely used material in architecture and construction. Architects love it for:
Roofs
Domes
Spires
Gutters
Downspouts
Building expansion joints
On the surface, copper may not seem like an eco-friendly material because it has to be mined, which requires significant energy consumption — and adds to the carbon footprint of said operations — to do so.
But, copper is a premium material. It's long-lasting, and it doesn't easily degrade. Though it's estimated that about 5 tons of carbon dioxide are required to produce 1 ton of copper, the material enduring nature and other benefits mean using it could actually help reduce the world's carbon footprint by up to 16% by 2030.


Is Copper Sustainable?
Why is copper so long-lasting? Part of it is that it self-passivates, much like aluminum. This means copper creates an oxidized layer on itself — and once this occurs, it's pretty much immune to any environmental elements or hazards.
This quality makes copper very different from steel, which rusts when it oxidizes, then eventually deteriorates.
Copper is so durable and lightweight that the material can last for several hundred years. Tests conducted on 18th-century European buildings with copper roofs show the material might last for up to 1,000 years before full replacement is necessary.


5 Sustainability Benefits of Copper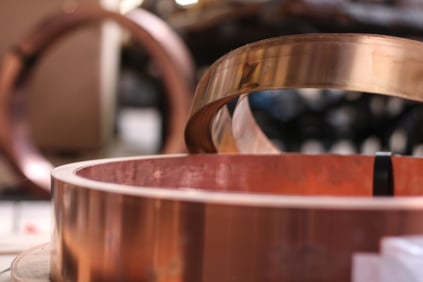 Copper is a supermetal in large part because it doesn't degrade or corrode. That's why it's the preferred material for plumbing hardware, like pipes. For homes and buildings that still have iron pipes for infrastructure, usually one of the first suggestions a building inspector will recommend is upgrading the plumbing to copper.
Benefits of copper include:


1. It helps kill germs.
Yes, copper can actually help promote good health in a public space. It's not uncommon to see copper hand rails throughout the likes of hospitals, doctor's offices, and other health care facilities.
Some microbes can survive on steel for several weeks, but copper can help eliminate nearly 100% of harmful bacteria in just a few hours.


2. It's 100% recyclable.
At the end of its life, you can upcycle copper into new building materials — a key trait that any sustainable material must possess.
Now, compare that to vinyl or wood. Vinyl is a nasty, non-biodegradable plastic with petroleum-based origins. When it burns, it gives off acrid, black smoke.
Wood is a step up in that there sustainable forests meant to replace the trees cut down for industry. But this sustainable wood usually comes with a price hike, so many buyers ignore it.
Only metals, like copper or steel, are 100% sustainable.


3. It looks great.
While this benefit isn't directly tied to the material's sustainability benefits, copper has a shiny, prestigious look to it. It also comes in a variety of finishes.
When a great look lasts a long time, you're less likely to spend resources on replacing it.


4. It's lightweight.
The lightweight nature of copper architecture means contractors can typically save in material costs. Material reduction is a key aspect of sustainability as well.
To make our copper mouldings, we use a manufacturing process called roll forming. We mention this because roll forming produces far less scrap waste than many other metal forming methods. Something to think about!


5. It's low-maintenance.
Not only is copper corrosion-resistant, it's also very low maintenance. This makes the material an ideal one for pipes. Pipes are often hard to access within wall cavities and roofs, and therefore costly to maintain.


Next Up: Brass
Is copper sustainable? Yes! It's possible to spend lavishly on an elegant metal while also conserving precious resources. You can have your cake and eat it, too.
Check back soon for our next look at the sustainability of metal architecture. The subject: brass.
Topics: Architectural & Design, Myths, Materials, metal mouldings
RELATED POSTS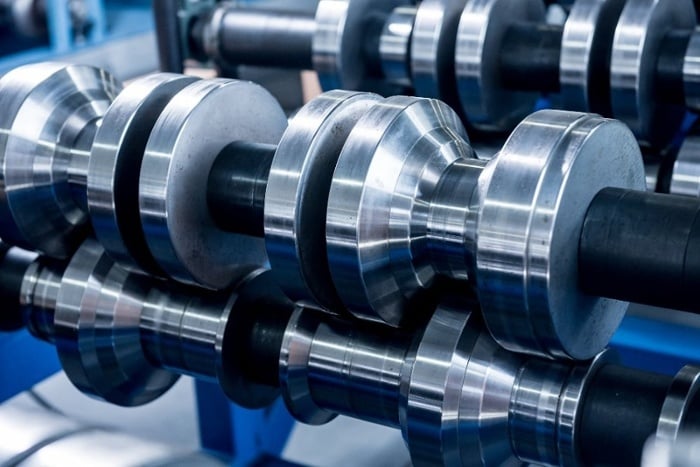 Metal fabrication can be complex, but there are certain methods that can be used to make it simpler and more efficient.