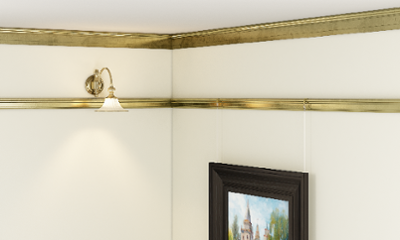 For those working in architecture and interior design, the concept of sustainability is often of paramount importance. Not only do you want to create sustainable designs for personal and artistic reasons, but you also need to appeal to the needs of your clients – and most clients today want "green" designs.
More than anything, the materials themselves determine the sustainability of your work. So, how do you choose sustainable architectural materials?


Seeking LEED Certification
LEED (Leadership in Energy and Environmental Design) is considered the gold standard for green buildings throughout much of the world.
The latest iteration of LEED, Version 4, is more focused than its predecessor on which materials are used in the making of a building. With LEED v4, architects and designers need to answer numerous questions related to environmentally sustainable building materials before they can earn certification.


Is There an Accredited 'List' for Sustainable Architectural Materials?
To an outsider, it might seem straightforward enough to meet LEED certification requirements. You just need to reference a list of LEED-certified building materials and use those, right?
Unfortunately, the process is not nearly so simple. There is no "LEED-certified list" that exterior architects can use. There's no list of LEED-certified materials for interior design, either.
However, there are resources that architects and designers use – like mindful MATERIALS – to gather information on materials and their impact on human health and the environment. This free platform is a one-stop-shop for information on human health and environmental impacts for products from leading manufacturers.
Resources like these are some of the most direct ways to identify materials and consult studies and data related to sustainability.


Which Sustainable Architectural Materials Are Designers Focusing on Today?
Since no handbook exists for sustainable materials and green buildings, how can you tell at a glance what's Earth-friendly and what's not?
The most simple way is to look at what materials the industry's top architects are using today. Virtually all of them strictly follow LEED principles and are willing to research to verify that their materials are considered sustainable. So, what materials are they using?
Current sustainable architecture examples point to metal and wood. (Vague, we know.). Younger architects especially are moving away from plastics and similar materials that aren't biodegradable.
Sustainable metal cladding and sustainable metal materials, in general, include: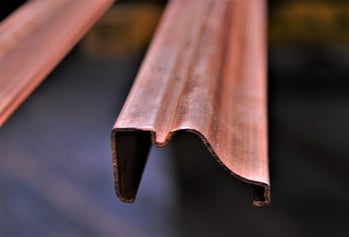 Architectural bronze suppliers are particularly in demand today, but all of these are fine examples of sustainable design architecture examples for a few reasons:


Durability
Natural metals offer serious durability in many designs. While wood is durable to an extent, it cannot come close to the durability offered by natural metals. There's a reason metal building materials from 1,000s of years ago are still intact when researchers dig them up.
Wood, however, is not the eco-friendly interior design material you think it is. It invites:
Rotting
Dents
Pests
Splitting and cracking
All this adds up to a short shelf life for wood materials.


Recyclability
Most architectural metals, like copper and aluminum, are fully recyclable. At the end of the building's life, these materials can be repurposed with minimal scrap waste.
For example, of all the aluminum that has been produced in the United States, around 75% of it is still used today. If you're standing in a building with aluminum features, it's likely already been recycled ... and will be recycled again.
Wood and its composite cousins, such as MDF (medium-density fiberboard), are also commonly used sustainable material. But wood is less likely to survive its first life cycle due to the aforementioned pests, rotting, and other damages.


Keeping an Unofficial Shortlist of Sustainable Architectural Materials
Example each potential design material individually to ensure it meets your definition of "eco-friendly" -- and, more importantly, that of your customer. Keep an informal shortlist in your mind, and have a vendor on speed dial -- especially in the case of metal mouldings, which are not just sold anywhere.
Regardless of your supplier, metals should be high on your list of materials, even if you've never worked with it before. To get you started on architectural metals, check out this free pocket guide:
Topics: Architectural & Design, Materials, Sustainability
RELATED POSTS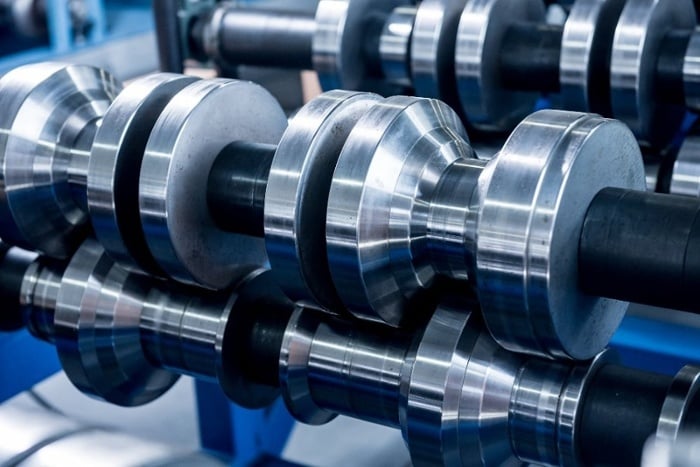 Metal fabrication can be complex, but there are certain methods that can be used to make it simpler and more efficient.