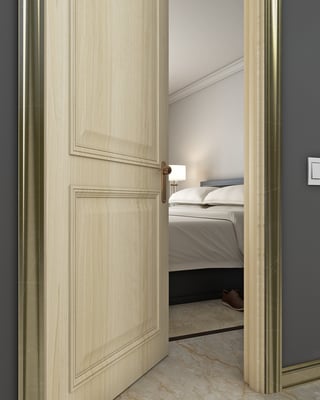 The standard metal door frame is … nothing to get excited about. While it does offer structural and durability benefits, if you want people to be impressed – you're going to need to spice it up a little.
Metal door frame casing offers so much more than durability (though you should certainly take that into consideration). Installed in as little as 15 minutes, metal casing for doors comes in a variety of styles and materials for any situation.
The following will help you develop more inspired door casing ideas
with metal as your motif
. Never settle for a cookie-cutter casing again!



Traditional vs. Modern Metal Door Casing
In broad terms, casings can fall under two categories – traditional and modern.
Interior door casing and exterior door casing can go from very basic to gaudy, generally with modern being more simple and traditional being more extravagant. The shape and color of a moulding affect the ambiance and overall feel of a room or an exterior. The door is the gateway to all that, so it's important to pick a style that encourages the reactions you want.
You will find that metal casing usually mimics wood door casing styles. The same is true for medium-density fiberboard (MDF) door casing profiles. But with metal, you're getting a more durable, exciting version of these wood profiles.


Traditional Door Casing Profiles
Traditional mouldings are generally more ornate than modern styles. A colonial door casing would apply here.
Think about old houses with massive base mouldings and matching casings that go around the door -- that's your textbook traditional moulding. They're usually wider and have multiple details.


Modern Door Casing Profiles
Modern door casing design sits on the other end of the spectrum. It includes any design with very little detail, such as box channels or art deco with sharp angles.
While not door casing, seamless baseboards are an example of the modern metal casing design more people are clamoring for today.


Budget
This may not be a concern for an architect or designer, but you can be certain it's a concern for the contractor.
Sometimes an architect will make a vague suggestion that the interior door casing trim be built using metal, but the specs aren't clear. Then the contractor has to price materials out and figure out what's realistic and what's not for his bottom line.
While metal can be more expensive, there are ways to keep a moulding budget in check. Prefabricated metal styles of door casing are easy to install and last for decades (if not 100s of years). Some moulding suppliers manufacture casing that is quick enough to install that labor costs are minimal. Remember that metal casing lasts much longer than wood casings, so you're making a long-term investment here.

Material
We won't beat you over the head any further with the idea that metal > wood. But choosing "metal" means a lot of things …
Unique finishes
Unmatched toughness
Superior corrosion resistance
As with most things architectural, it's a matter of balancing form and function when weighing your moulding choice.


Material Look
Want to steal the show? Use a red metal: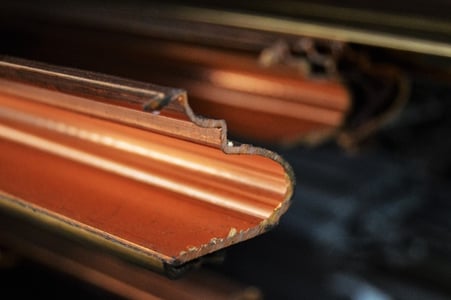 Luxury red metals can pair with both traditional and modern profiles to add some flair to your doorway.
Regular steel is also an option, giving you a rugged, down-and-dirty vibe. While standard, galvanized, and even stainless steel are thought of as "durable" options, they can also be aesthetic choices. You'll see this in many of today's commercial spaces with more industrial designs.
You can also use regular or galvanized steel and paint or powder coat it for a more fleshed-out color scheme in your doorway.
In short, the material you choose will largely come down to your application – functional, aesthetic, or both?


Durability
Are you working on interior door casing design ideas? The steel options we mentioned above are all going to outperform wood in terms of repelling or minimizing damage:
Scratches
Dents
Pest infestations
Of course, as exterior designers can attest to, an entry door adds an extra challenge: corrosion.
The baseline for exterior door casing is galvanized steel. It provides a level of corrosion protection without draining your budget. If price isn't an option, and you want something truly unique, you may instead opt for a red metal. Copper, brass, and bronze won't corrode, even after 100s of years of foot traffic opening that door and exposing it to outside conditions. (Just remember that the metal will change colors over time.)
Where things get tricky is that some materials excel in one area of durability, but falter in another. For example, copper is awesome for corrosion protection, but its softness means it could be dented easily in a busy doorway.
Fire resistance is another must in certain applications. Fortunately, if you're looking at metal casing, you're already on the right track.
As proven in fire tests, all sorts of metals have a clear advantage over wood in the presence of fire. Still, since there are numerous codes and standards for steel frames, please verify that the material you choose will meet your building requirements.


See It Yourself
To sum it up: Always match your need for aesthetics, dent/scratch resistance, and corrosion resistance to the proper material.
If your ideas come more easily to you by seeing with your own eyes -- click below. We'll send you a free sample of a metal moulding -- you pick the style!
Topics: Architectural & Design, Materials
RELATED POSTS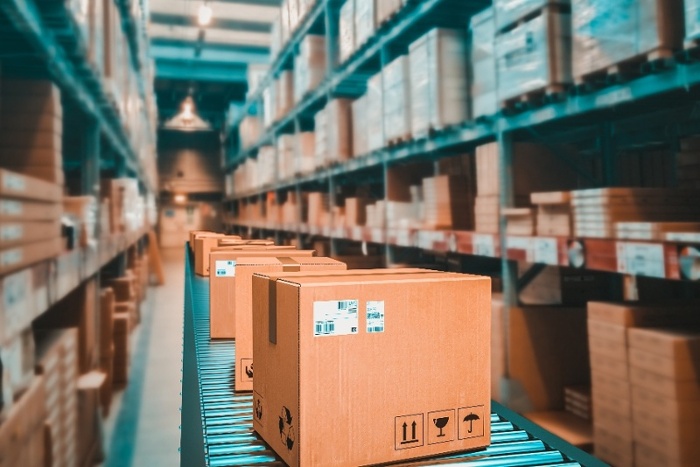 Global shifts are sharply impacting the way companies in the United States do business. Carrying on the trend toward expanding e-commerce, businesses are increasingly shipping goods directly to customers – which means they need their products ready to go at a moment's notice.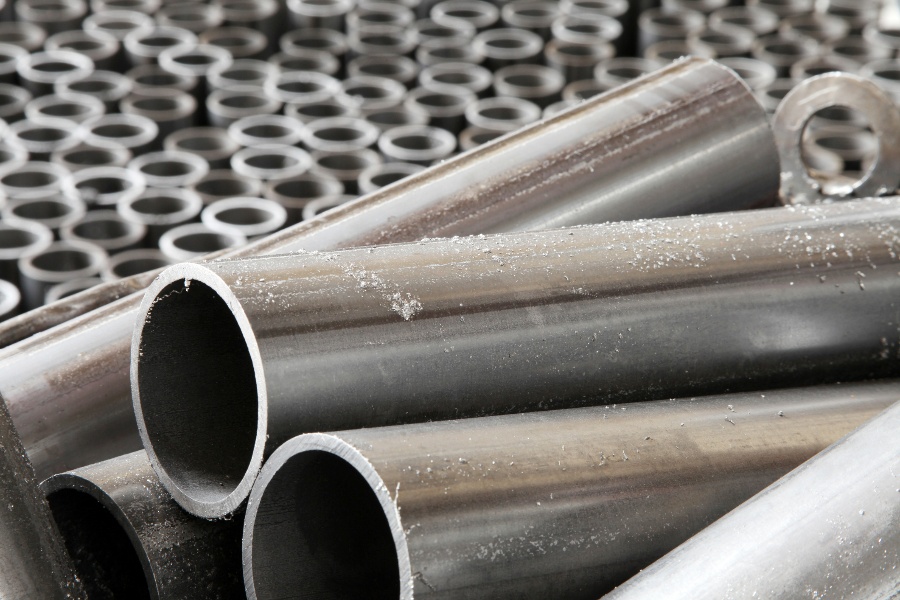 Understanding metal properties provides invaluable insight for roll form engineering projects. This knowledge can help you make informed decisions when selecting materials and ensure that your project meets all quality standards.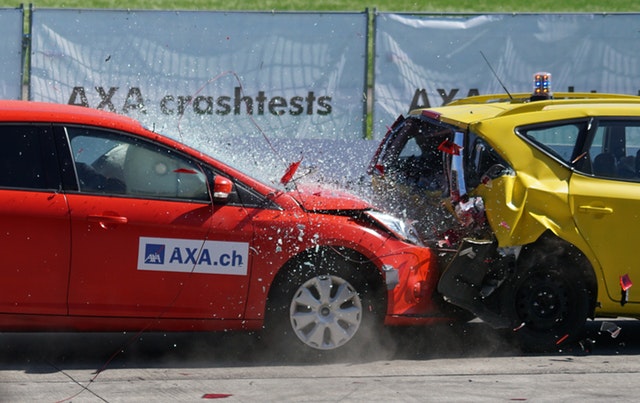 In roll forming, there are five ways to define durability in engineering. To get the component you want, make sure to understand each characteristic of durability:
Strength
Hardness
Corrosion resistance
Wear resistance
Impact toughness