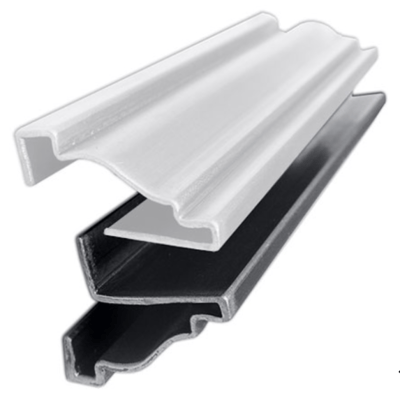 Using decorative metal trim makes you stand out from your design contemporaries. Likewise, there are four options at Dahlstrom that stand out for their popularity among smart architects (smarchitects?) who dare to do metal.
Keep reading for a look at the four trim orders that are making creative minds happy -- and why.
(More interested in which moulding shapes are trending upward? Click here for the top 10 most beloved metal moulding profiles.)


4 Time-Tested Decorative Metal Trim Options (+ an Honorable Mention)
1. A40 Galvannealed Steel
This enriched version of regular steel is what our e-store mouldings are made of.
Galvannealed steel enjoys a scalding-hot zinc bath that bonds to the steel's surface. Galvannealed steel goes the extra mile compared with galvanized steel in that it's heat-treated to a higher temperature (over 1,000 degrees F). The iron mixes with the zinc, cloaking your moulding in a more uniform-looking, more scratch-proof, and overall tougher coat.
This moulding material is popular because its coating protects the moulding from the elements. Keep that in mind if you want an affordable option for outdoor architecture. It's great to paint on, too!
A40 is a thinner galvanneal coating but is more readily available in small quantities than the thicker, ultra-protective A60 option.


2. Cold Rolled Steel
Probably Dahlstrom's most popular material, it is one of the most readily available (especially in small quantities) and the most affordable.
The surface is very receptive to paint but should be primed accordingly. Beyond that, if not painted, the surface of cold rolled steel readily oxidizes (rusts). Because old is new these days, some designers are even taking shiny metal and oxidizing it on purpose! Once they have a rusted piece, they seal it with a clear coat.
This metal is your choice to get creative!


3. C260 Brass
Want to take your desire to stand out a step further? Red metals can help you build a brand of luxury. And brass happens to be our most popular red metal.
Why? Because brass is classic and timeless. It never really goes out of style.
Also called cartridge brass, the C260 grade consists of 70% copper and 30% zinc. This results in a green-gold hue that'll stand out from the mundane (like wood).
Other benefits of C260 brass:
Brass is ideal for historical renovations and other "class it up" projects.


4. C110 Copper
Also known as electrolytic tough pitch copper, this is our most popular red metal after brass.
It's very popular for historical renovations as well, in part because it stands strong against the elements. When exposed outdoors, it produces a protective film that eventually forms that classic green patina.
Patina or not, this copper choice can impressively complement:
Note it also has the highest electrical conductivity of any metal not named silver.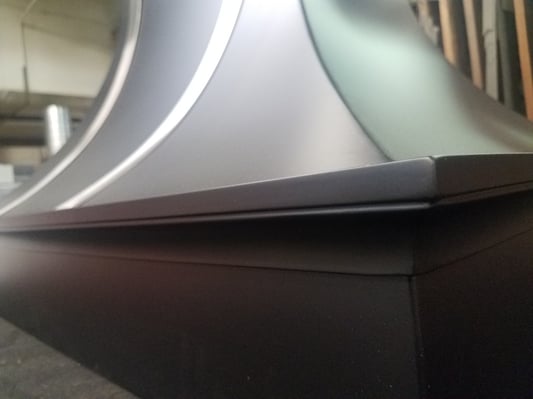 (A matte oven range hood by CK Metalcraft)

Honorable Mention: Anything Stainless
While it didn't make our top four, stainless steel is treasured among architects because it offers that rare combination of mirroresque shine and great corrosion resistance. You can polish it to add to that shine, and clean it to restore its luster.
Stainless steel is normally supplied to architects as a brushed finish.
This metal comes to us with a PVC film coating on it that protects the metal until we form your mouldings. You can peel it off on site.


Ready to Start Standing Out?
If you're preparing to buy, head to this page for more info on handling your metal moulding packages and installing them.
Looking for a small-volume purchase? We have certain A40 mouldings available for quick shipping. For bigger or custom orders, ask about our discount pricing for high-volume orders.
If you're still stuck in decision-making mode about your design, whether it involves our mouldings or not, give us a call and we'll help put you on the right path.
Topics: eStore, metal mouldings, Architectural Mouldings
RELATED POSTS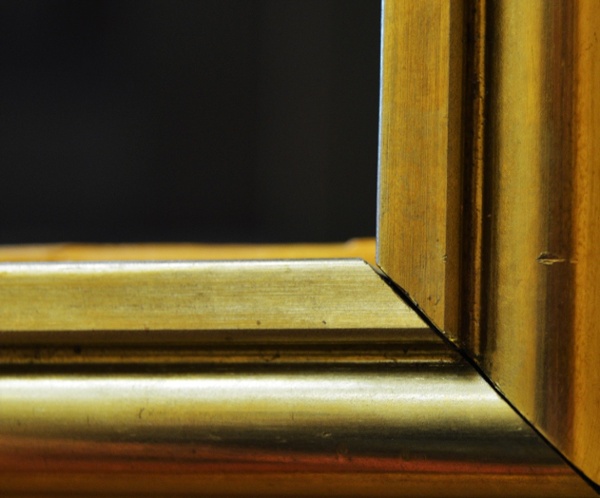 Soon after their introduction in 1910, Dahlstrom's metal mouldings were being used exclusively by some of the most famous architects in the developed world. These designers framed doors, windows, and storefronts with architectural mouldings; they accented living spaces with baseboards, chair[...]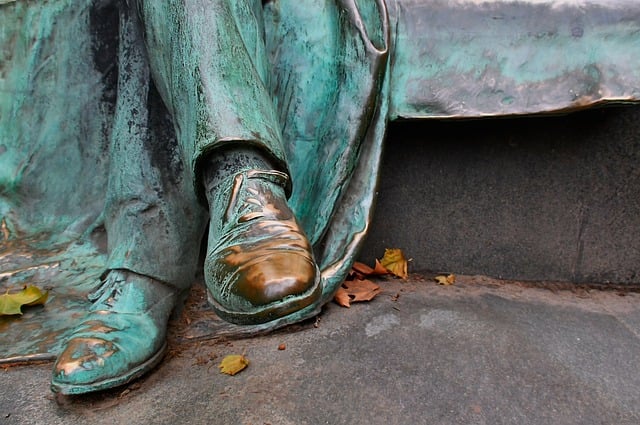 Like with many other things in life, age is a big talking point in decorative metals. Is youthful glow better, or is the weather look of experience more desirable?

Architects are often frustrated when they see a finished installation of trim mouldings that have unsightly gaps. But what if you didn't have to cope or miter baseboard, and could buy pre-fabricated outside corners and coped inside corners straight from the factory? This is possible with our[...]