Using decorative metal trim will take your architectural designs to new creative and functional levels.
If you'd like to make a lasting impression with your next project, consider implementing one of these four metal types; and find out why some other designers have already made the switch.
(More interested in which moulding shapes are trending upward? These are the top 10 most beloved metal moulding profiles.)
4 TIME-TESTED DECORATIVE METAL TRIM OPTIONS (+ AN HONORABLE MENTION)
1. A40 Galvannealed Steel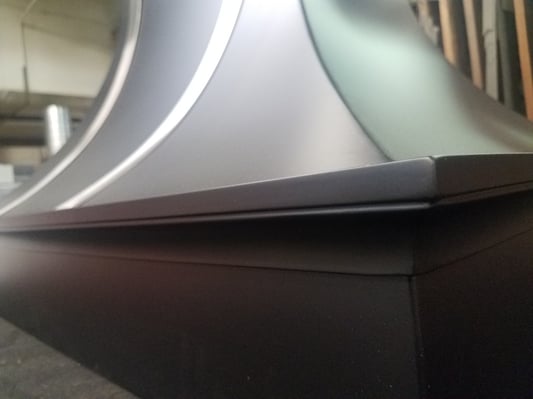 (A matte oven range hood by CK Metalcraft)
This enriched version of commercial steel is the basis for our stocked, quick-ship mouldings.
Galvannealed steel takes a dip in a hot zinc bath that bonds to the steel's surface. Compared to galvanized steel, galvannealed steel is fortified even further in that it's heat-treated to a higher temperature (over 1000° F). The iron mixes with the zinc, covering your moulding in a more uniform, more scratch-proof, and ultimately tougher coating.
This moulding material is popular because its coating protects the moulding from the elements. Keep that in mind if you want an affordable option for outdoor architecture. It's great to paint on, too!
2. Cold Rolled Steel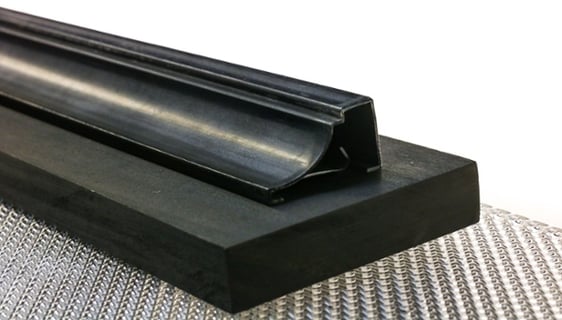 This is Dahlstrom's most popular material, as it's one of the most readily available, affordable, and versatile metals on the market.
Commercial steel is very receptive to paint but should be primed beforehand. It's also the base metal of choice for powder coating. If left unpainted, the surface of cold rolled steel readily oxidizes (rusts). Lately, designers have been purposely oxidizing steel, then sealing it with a clear coat once it's attained the look they want.
3. C260 Brass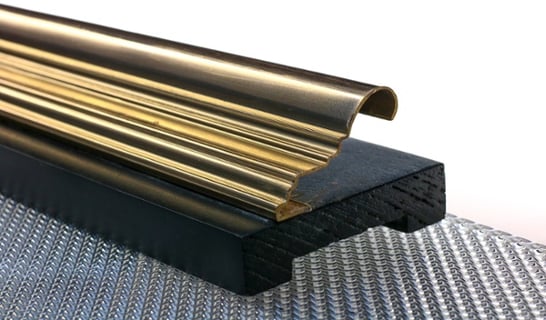 Want to take your design to the next level? Red metals build a brand of luxury. And brass happens to be our most popular "red" metal.
Commonly known as cartridge brass, the C260 grade consists of 70% copper and 30% zinc. This composition creates a bright, green-gold hue that's certain to make a more lasting impression than been-there-done-that wood. For example, mixing brass with marble and muraled wall panels makes for an incredible hotel lobby.
Brass is ideal for both historical renovations and modern high-end projects that require long-lasting design.
4. C110 Copper
Copper is the original red metal, and is our most popular after brass.
Copper is very popular for historical renovations because it's the oldest decorative metal we know of and stands strong against the elements seemingly forever. When exposed outdoors, it develops a protective film that eventually forms that classic green patina.
Patina or not, copper will beautifully complement:
Brick
Wood
Stone
Glass
Marble
Copper also has incredibly effective anti-microbial properties. As such, we fully expect copper to become a mainstay in architectural design over the next few years.
Honorable Mention: Stainless Steel (Several Varieties)
While it didn't make our top four, stainless steel is treasured among architects because it offers that rare combination of mirroresque shine and great corrosion resistance. You can polish it to add even more shine, and easily clean it to restore its luster.
Depending on your design preference, stainless steel can be provided in multiple different types of brushed and mirrored finishes.
READY TO STAND OUT?
If you're preparing to buy, head to this page for more info on handling your metal moulding packages and installing them.
Looking to make a small-volume purchase? We have certain A40 mouldings available for quick shipping. For larger projects, ask about our discounted pricing on high-volume, made-to-order mouldings.
And, if you're still stuck in decision-making mode, give us a call and we'll help put you on the right path.
Topics: Metal Moulding Catalog, Materials, metal mouldings, Architectural Mouldings
RELATED POSTS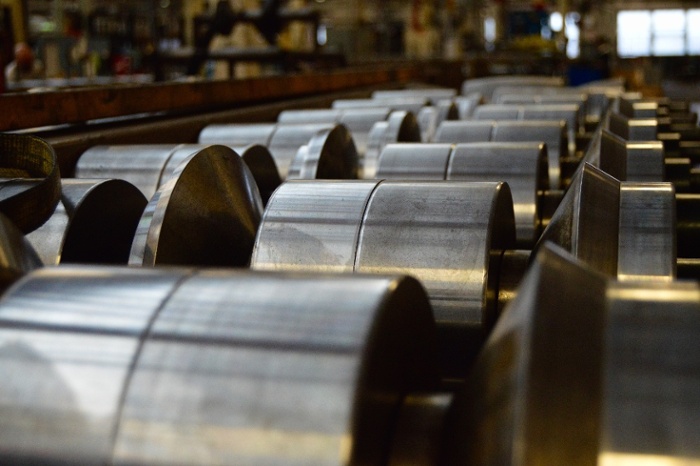 There are a lot of common misconceptions about roll forming metal. We're here to address four of the most common myths about the roll forming process:
Roll forming tools are "too expensive"
The cost "isn't worth it" unless you have super-high volumes
Roll forming "can't produce"[...]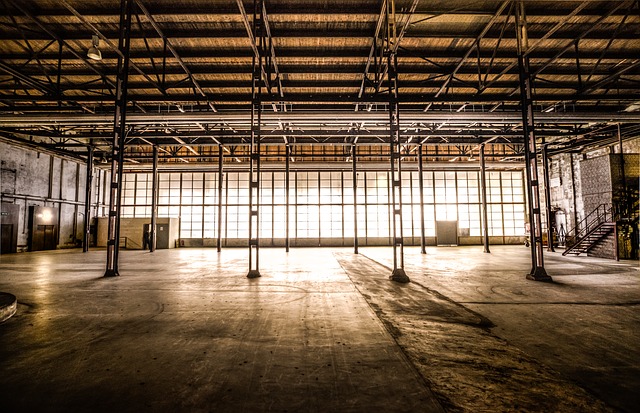 There's nothing new or mysterious about "just-in-time" or JIT manufacturing. The idea has been around since the 1970s, and all it means is that you receive what you need, just when you need it -- hence the popular term just-in-time delivery.
Yet, when it first came into practice, it shook up metal[...]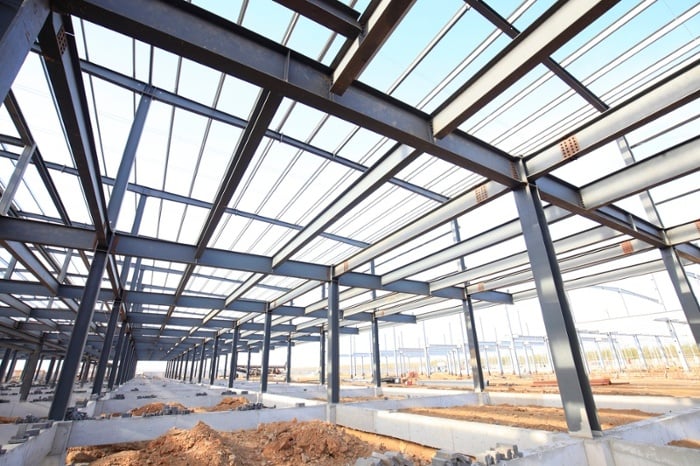 When you think about steel, you probably imagine it's pretty heavy, right? After all, something as strong as steel would have to be weighty due to its density.
Consider high strength low alloy (HSLA) steel.