Non-ferrous metals are what brought us out of the Stone Age and into the Copper and Bronze Ages. From 4500 B.C. to 1500 B.C., copper and bronze dominated our primitive manufacturing systems.
Despite iron claiming the title as the most popular alternative for tools, weapons, and armor in 1500 B.C., copper, brass, and bronze remain a staple in designer trades, like jewelry, interior design, and architecture.
Every metal and alloy (iron-based or otherwise) comes with unique benefits and drawbacks, so making sure that the right metal was chosen for the architectural job at hand is crucial.
What Are Non-ferrous Metals?
Non-ferrous metals are metals (including alloys) that don't contain significant amounts of iron. Nearly all metal alloys contain at least some trace of iron, though it's typically less than 1% of the alloy's composition by weight. These small traces of iron do not, however, make the metal alloys magnetic.


Examples of Non-Ferrous Metals in Architecture
There are plenty of non-ferrous metals that designers use daily. These metals include:
When it comes to architecture, however, red metals and aluminum are the most commonly chosen. They're the easiest to work into architectural designs, while maintaining the strength and durability required for daily use.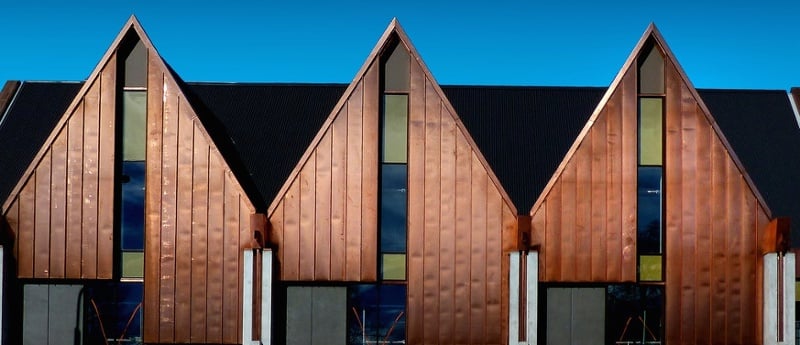 Advantages of Non-ferrous Architectural Metals
Non-ferrous metals present a wide array of benefits for different applications across many industries. For architectural design, though, there are eight unique advantages that non-ferrous metals present:
Lightweight -- Available in thin gauges, these metals are lightweight, meaning they can be placed in unusual positions without compromising the structure's integrity.


Relative strength -- Relative to their weight, non-ferrous metals provide plenty of stability for complex architectural designs, despite not being as strong as other, ferrous metals.


Malleability -- Non-ferrous metals are easier to work with than iron alloys; they're great for forming into any shape that you want. In many cases, they're also easier to cut or miter -- copper, for example, is far softer than stainless steel.


Durability -- Non-ferrous metals are naturally corrosion-resistant. Some of the earliest human artifacts are copper or bronze, while some of the oldest decorative buildings have copper roofs.


Patina -- Unlike iron alloys, non-ferrous metals do not rust or flake. Instead, their surfaces oxidize over time in a protective manner, which is most commonly seen as patina - a type of living finish.


Recyclability -- Non-ferrous metals are some of the most consistently recycled metals in the world.


Aesthetic -- Non-ferrous metals come in a variety of colors, and each looks different after aging/oxidizing/tarnishing/polishing.


Visionary -- Although non-ferrous metals can be expensive, they are gorgeous and unique.


What Kind of Metal Should You Choose?
You're the designer, and at the end of the day, only you can decide which type of metal you should go with to complete your project.
If you're looking for a strong, durable metal that's also light weight and easy to work with, then choosing one of the above listed non-ferrous metals might be the right decision; be sure to keep in mind, though, that each of those metals present with their own benefits and drawbacks as well, though.
(Editor's note: This article was originally published in November 2016 and was recently updated.)
Topics: Architectural & Design, Materials, Architectural Mouldings
RELATED POSTS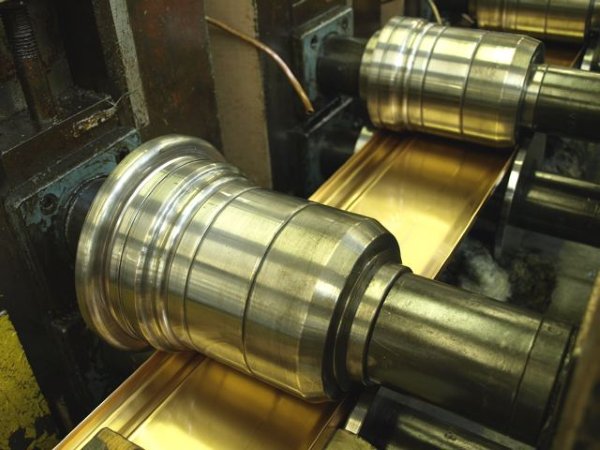 There's no "one-size-fits-all" solution to metal parts manufacturing. What works for producing one metal component may not work for another.
Understanding the applications for different types of metal manufacturing will help you choose the best one for your metal components.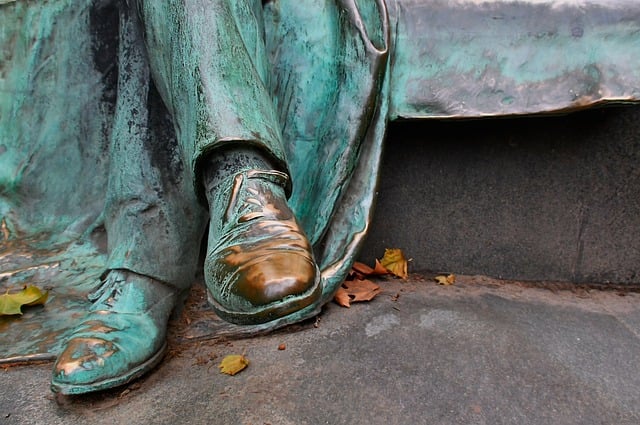 Like with many other things in life, age is a big talking point in decorative metals. Is youthful glow better, or is the weather look of experience more desirable?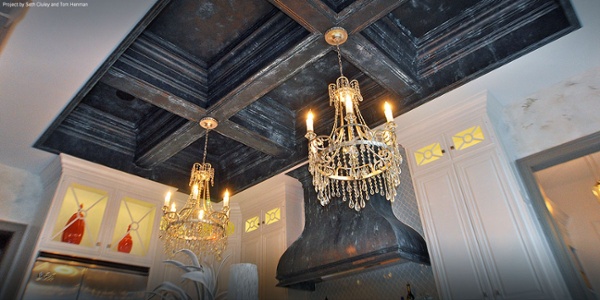 Finishing is the process of treating the exterior of a metal by applying a protective layer or unique aesthetic touch to its surface. There are numerous types of metal finishing processes that attain a variety of results -- many of which can add architectural value.