Non-ferrous metals, especially the red metals, brought us out of the Stone Age and into the Copper and Bronze Ages. From 4500 BC to 1500 BC, copper and bronze dominated our primitive manufacturing systems.
It wasn't until 1500 BC that iron finally took hold as the most popular alternative for tools, weapons, and armor. Nevertheless, copper and bronze remained a staple in designer trades, like jewelry, interiors - and architecture.
These metals invoke history, ancestry, and a throwback to nature. There is no other material on Earth that feels quite like a red metal.
What Are Non-ferrous Metals?
Non-ferrous metals are those without iron in their pure form or alloys. These include:
Copper
Bronze
Brass
Aluminum
Tin
Zinc
Nickel
Lead
When it comes to architecture, however, red metals and aluminum are the most commonly chosen. They are the easiest to work into architectural designs, while maintaining the strength and durability required for daily use.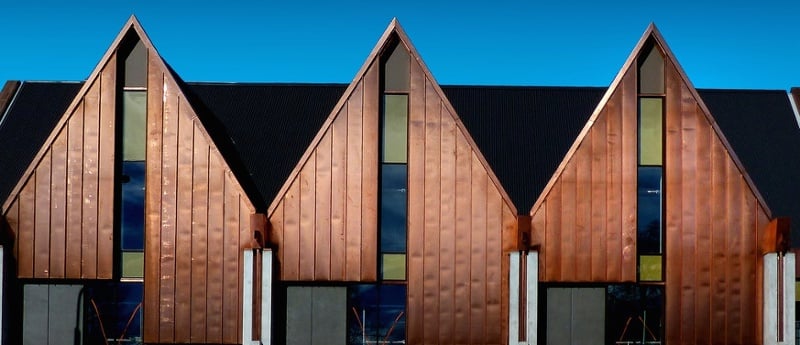 Advantages of Non-ferrous Architectural Metals
Lightweight - available in thin gauges, these metals are lightweight, which means they can be placed in unusual positions without compromising the structure's integrity.
Decent Strength - while ferrous metals are known for their strength, non-ferrous metals can hold their own. Relative to their weight, non-ferrous metals provide plenty of stability for complex architectural designs.
Malleability - non-ferrous metals are much easier to work with than iron alloys; great for forming into any shape you desire.
Durability - non-ferrous metals are naturally corrosion-resistant. Some of the earliest human artifacts are copper or bronze, while some of the oldest decorative buildings have copper roofs.
Patina - unlike iron alloys, non-ferrous metals do not rust or flake. Instead, their surfaces oxidize over time in a protective manner. This is most commonly seen as patina (a type of living finish).
Recyclable - non-ferrous metals are some of the most consistently recycled metals in the world.
Aesthetic - there's nothing quite like the warm glow of copper. Non-ferrous metals come in a variety of colors, and each looks different after aging/oxidizing/tarnishing/polishing.
Visionary - although non-ferrous metals can be expensive, they are gorgeous and unique.
For clients who are willing to pay for quality, introducing non-ferrous metals will enhance your project and set you apart from the rest.
Topics: Aesthetics, Architectural, Design, Materials, Architectural Mouldings
RELATED POSTS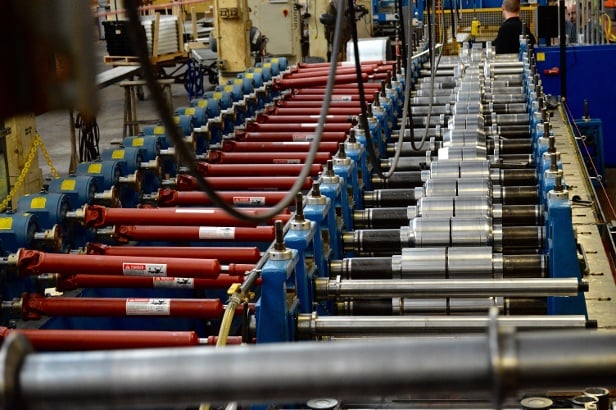 Are you looking for a high-capacity manufacturing partner? Those are everywhere, even in the niche world of roll formed parts. But how many of those possess the agility of a small business?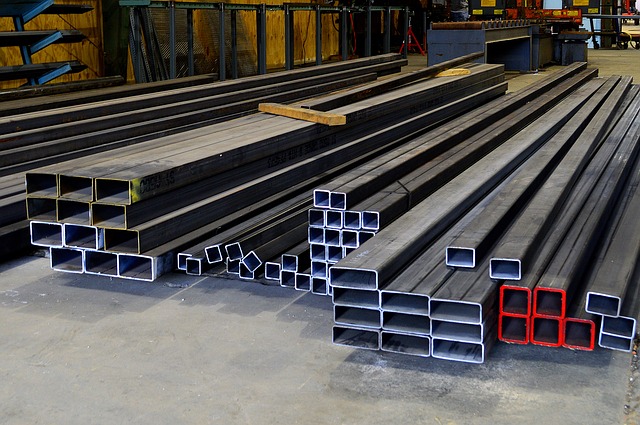 OEM projects can be hectic. The nuances of why raw materials cost a specific amount are probably not something you think of often. Your main concerns are likely lead time, reliability, quality, satisfying your customer, and controlling overall costs. But when it comes to that last one … wouldn't[...]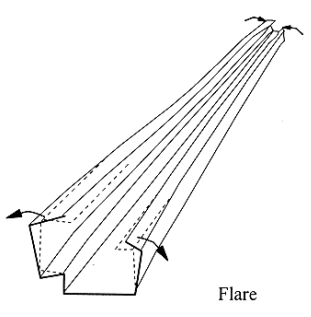 Roll forming is the most cost-effective way to achieve continuous bending of complex shapes with multiple bends. But even we admit it's not perfect. There are two particular quirks in the roll forming process that engineers want answers to before moving forward: end flare and springback.
End[...]