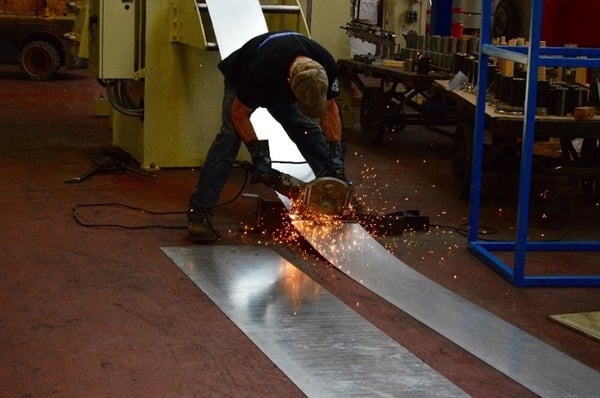 A continuous improvement mindset encourages both initiation and implementation of changes to manufacturing processes to improve "customer delight" (our quality policy statement) and other measures of company performance. In Dahlstrom's case, manufacturing process improvement helps us offer both OEM roll forming and architectural moulding customers the latest and greatest in:
Managing your inventory

Getting your goods on time

Expanding YOUR capabilities
Participation by all Dahlstrom employees has been encouraged, rewarded and enjoyed for over 20 years! Many and varied are the workings of the company that have been improved, enhanced, re-improved, and re-enhanced over time. Last year was no exception.
Here are the top continuous improvement cases from 2017 and how they impact you.


Our Manufacturing Process Improvement Top 4
1. Three New Saws!
In 2017, Dahlstrom purchased and installed three Scotchman saws. This sounds rather pedestrian, yet the impact has been tremendous.
The first saw replaced an old off-line cut-off saw. The new saw, with appropriate blade, was able to produce cleaner cuts, eliminating having to deburr parts after sawing.
This allows us to turn around small architectural moulding orders more quickly, including supporting the promised quick turnaround of our E-Store line of products.
The additional saws were implemented into a manufacturing cell, to operate near one of our roll form lines. The customer's product required saw cut ends with minimal distortion.
Dahlstrom ganged together two saws onto a sliding table system so we could produce parts of varying lengths. After some added controls for …
Foot pedal operation

Automatic clamping

Variable stroke/blade speed
… we were off and running! This cell allowed us to produce parts with saw cut ends as parts exit the machine -- negating a time-consuming offline secondary operation.
The part families we are now producing are a major contributor to our (and your) success in 2018!


2. Finished Goods Visibility!
Our Kanban & Vendor Managed Inventory (VMI) methods, utilized primarily for our OEM customer base, have long been a strong suit for Dahlstrom and our customers.
Dahlstrom has very high expectations for on-time delivery. This includes:
Shipping to meet your due date

Correct quantity

No product issues
Our goal is to have 99% of lots shipped on-time.
In 2017, we made several enhancements to our methods for:
Warehousing

Staging

Shipping
We expanded the use of elevated ID signs atop tall containers of your inventoried items. This allows fork truck operators to see past the first tall container row and identify all containers that are to be loaded on the same outbound trailer.
We also expanded the use of various aids to more quickly identify pallets of your parts. We now use larger carton labels on all sides and use of various colors of labels to quickly differentiate between similar parts made out of different metals.
In 2016, our performance was very good, at 97.8% of lots shipped on-time without issue. But in 2017, due to improvements in our shipping-related processes, we were able to achieve 98.8% on-time delivery! Thus far in 2018, the results are 99.1%.


3. Architectural Mouldings!
Dahlstrom has THE widest selection of roll formed architectural mouldings. At one time, there were many contractors across the nation that knew how to install our mouldings. Those skills and that knowledge base has diminished over the years.
Last year, Dahlstrom made two moves toward reversing that trend. We created an installation guide for architectural mouldings. Then, to take that further, we produced a video of moulding installation.
The true impact of these efforts is yet to be seen. We do know that Dahlstrom Architectural Mouldings are a big and bright part of our future, and have the potential to be used in world architectural segments of hospitality, retail, transportation, and historic renovation.


4. Scheduling Flexibility!
What do you do when you have multiple part manufacturing orders to run at the same time on a single roll forming line?
Last year, Dahlstrom made multiple enhancements to both tooling and equipment to better use the capacity we have. This ensures all customer orders are run as soon as necessary.
The impact has been:
Less rescheduling

Fewer on-time delivery issues stemming from lack of machine capacity

A need for additional capable and well-trained machine operators!


Any Questions? Concerns?
The manufacturing process improvement above is but a small sampling of the numerous improvement ideas Dahlstrom employees have implemented with your needs in mind. In fact, 100% of our employees participate in continuous improvement suggestions.
Other improvements to aspects of our (and your) business include:
Safety measures

Efficiency

Responsiveness

Product flow

Human resources

Administrative

Having fun doing what we love!
If you have questions or concerns about any of our processes for OEM or architectural projects, get in touch with us here.
Topics: OEM Roll Forming, Inventory Management, Supply Chain, Processes
RELATED POSTS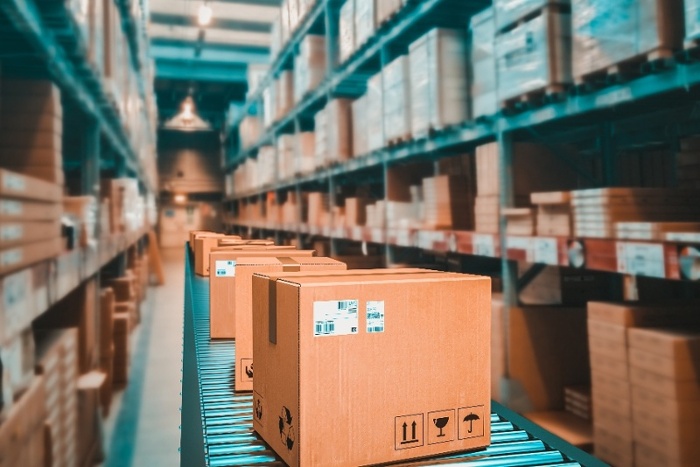 Global shifts are sharply impacting the way companies in the United States do business. Carrying on the trend toward expanding e-commerce, businesses are increasingly shipping goods directly to customers – which means they need their products ready to go at a moment's notice.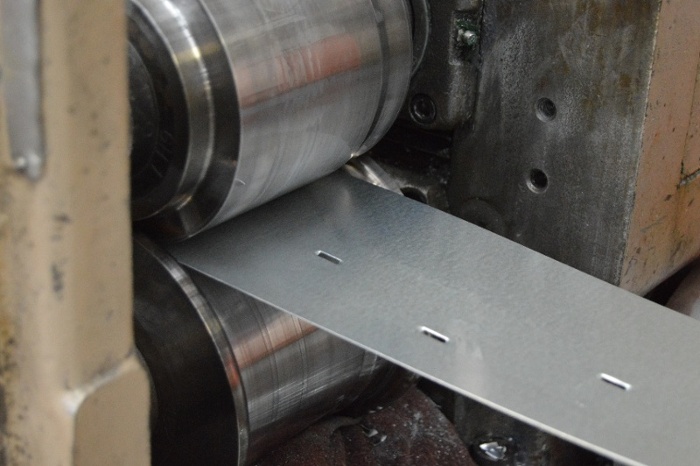 Control your roll forming costs without sacrificing parts' quality with these four steps to efficiency:
Roll former speed and efficiency
Tooling and materials
Keeping it simple
Inventory management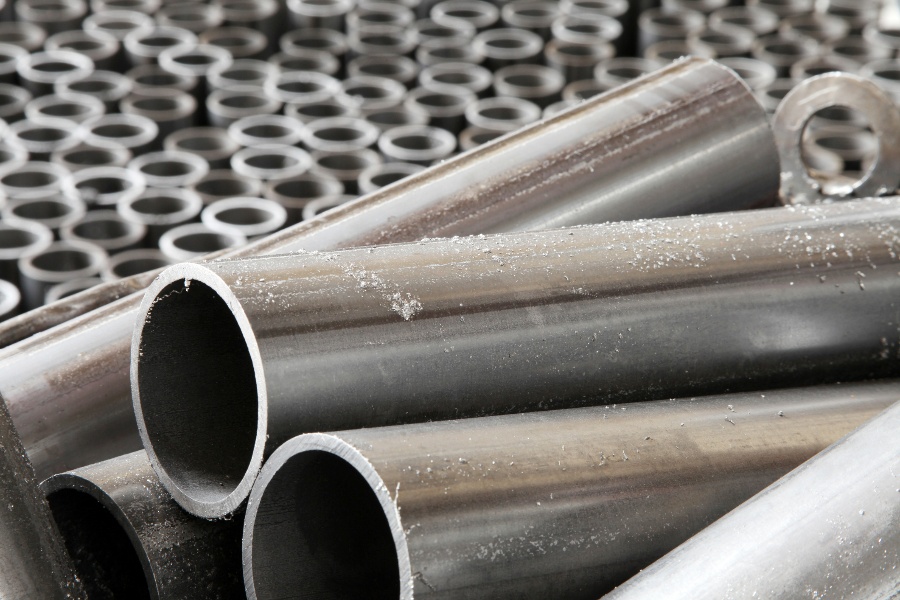 Understanding metal properties provides invaluable insight for roll form engineering projects. This knowledge can help you make informed decisions when selecting materials and ensure that your project meets all quality standards.