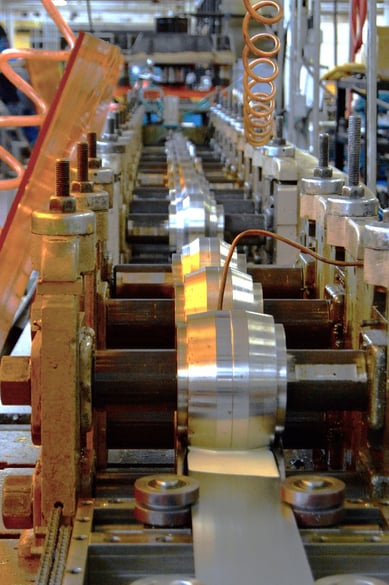 What makes a link in your supply chain "agile?"
To answer, look at your favorite examples of modern manufacturers and product developers. The ones that are anti-bureaucratic. The ones whose culture facilitates creative solutions for their customers.
Think of Tesla vs. a company like, say, General Motors. Want to change something at GM? It's going to take a while. Want to change something at Tesla. It'll happen quickly.
Now apply these approaches to metal bending services.
Is your roll forming services supplier a growing company, or an aging company? Does it "find a way" to thrive, or are you the one doing most of the legwork to keep your chain strong?
Your busy schedule depends on a sturdy roll forming supply chain. Here's how to know when a roll forming company is truly accommodating your needs or simply eyeing its profits.


Agile Manufacturing by Roll Forming Companies
This isn't a comprehensive list, but here are six strong examples of what an "agile" roll former can do productivity-wise vs. a lumbering giant:
Flexible order size
Not stuffing you into a pre-existing, poorly fitting model
Shorter delivery times
High availability/capacity of forming lines
Problem solving
Quarterly customer reviews


1. Flexible Order Size
Many larger roll forming services providers "specialize" in orders from 30,000 to 80,000 linear ft. In other words, they don't have much interest in small orders ( <25,000 linear ft.).
If you don't have the need, budget, or capacity for a high-volume order, you should avoid large suppliers. Many larger roll forming companies make you check off a lot of boxes before they'll do business with you. Order size is usually the first box on that checklist.


2. A Custom Model That Fits Your Business
A lot of older, larger roll formers force customers into their pre-existing model. They bend customers to their will.
Choose a partner that takes the opposite approach.
Currently, your relationship may sound like this:
You have little say over when the supplier pumps out an order of your part. Maybe it's run every 8 weeks, maybe it's every 6 weeks, but nobody on your staff can truly predict exactly what the supplier needs and when. This method of forced production gets even worse if you're asked to predict several different lengths of the same profile.
The roll former calls and says, "Hey, we're running your part this week -- how many do you want?" That's very hard for you to answer quickly and accurately, but you have to answer because "this week" is what's convenient for the supplier's schedule.
Because you don't know exactly what your customers are going to need, you tend to order more of the longer parts. Then you cut them down to size as needed, wasting material, labor, and time.
Believe it or not, not all relationships with suppliers are like this!
By studying consumption rates using vendor-managed inventory, your supplier can determine ahead of time what you need. This way you receive not so many components that they waste space and start rusting, and not too few to run dry before the next shipment.
Is your demand more project-based, or fairly linear? Does your need spike at a certain time of year? There are other techniques a metal forming company can use to satisfy these needs, but we'll get to them in a bit.


3. Shorter Delivery Times
When bigger roll formers call you and say, "What do you want this week?" they might not have the raw material secured yet. That can delay production.
Furthermore, if a supplier asks you that question 5-6 weeks ahead of time, you're far more likely to give a wrong answer. Why? Because you're probably making a dart-throw estimate.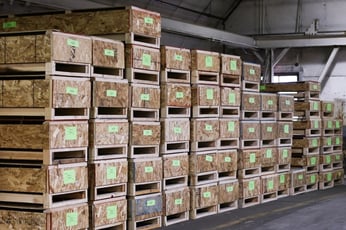 Predictive models are a more proactive way for a metal former to protect a customer's supply chain. By automatically replenishing based on forecasts, a smaller precision roll former can deliver your goods in as little as 1-3 days.


4. First in Line When You Need It
Back to the 6-8 week example …
Large-scale forming companies preschedule lines with large batches to ensure capacity is full 100% of the time and setup time is reduced. The fact that they schedule so far out can be a barrier to getting your order prioritized.
This tactic is a trait of an "aged" company that rejects customer-first practices in favor of profits.
While all roll forming vendors preschedule lines, the smaller guys do it in a way that's more customer-friendly.
By using "pit-crew" setup teams when necessary, agile roll forming companies can break into larger runs to satisfy a customer's particular need. These companies operate under a simple concept: "If we can cut the setup time in half, we can reduce the batch size by half and we're even." Smaller batches more frequently allow for production runs that match needs more closely.


5. Problem Solving
A roll former should treat every quote that comes through its doors as a chance to solve a customer's problem. That can mean:
Using a secondary local assembler to streamline production
Buying a piece of equipment specifically for your job
Performing secondary operations for the convenience of a one-stop-shop
Assessing how much inventory the supplier has on-hand and how much you'll need next quarter. After a year has gone by, the former can start to review changes in estimated annual volume and forecast accordingly. Are there any project-based demand spikes coming?
Getting an update on the market cost trends for your raw material of choice
Going over potential design changes in parts. Are there any opportunities to improve? An experienced, agile partner might have an idea
Noting any components dropping off the list of jobs for your former. Informing your partner up-front helps minimize inventory and raw material waste.
This type of mindset and relationship is hard to come by with a manufacturing partner focused on efficiency alone.


6. Quarterly Customer Reviews
Speaking of problem-solving ...
Quarterly customer reviews put your voice in front of the supplier's managers. Your typical large-scale former almost certainly doesn't do this, and to be honest, not enough small and mid-sized formers do it, either.
What does the customer get out of a quarterly review?
In short, regular check-ins aren't just about supply and demand -- they're a chance for a roll former to understand your company's future as well as you do.


Our Take on Agile Roll Forming
Small-to-mid-sized roll forming suppliers aren't always differentiated in the ways we just explained -- we will leave that up to you to decide. We do know one thing: Companies offering custom roll forming services must remain flexible in a customer-centric way.
When we say "custom," we don't just mean the part itself -- we also mean labeling, packaging, storage, and so on. Not every former provides these added services, so ask before you assume.
To learn more about how you and your supplier can conserve roll forming costs, grab our free e-book below:
Topics: OEM Roll Forming, Materials
RELATED POSTS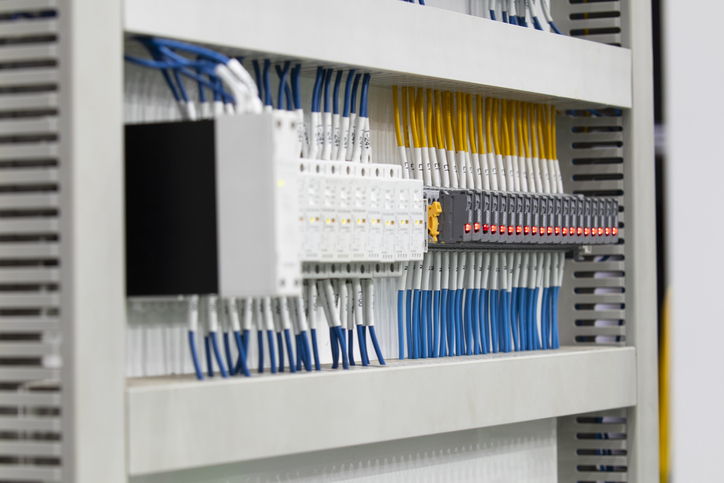 The U.S. power distribution sector is under a storm cloud.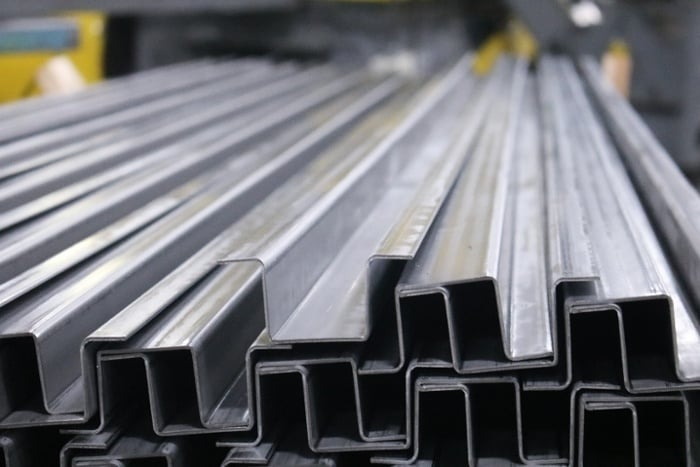 Metal finishes are a critical component of many industrial applications, serving to protect your industrial parts' surface from corrosion and wear over time.