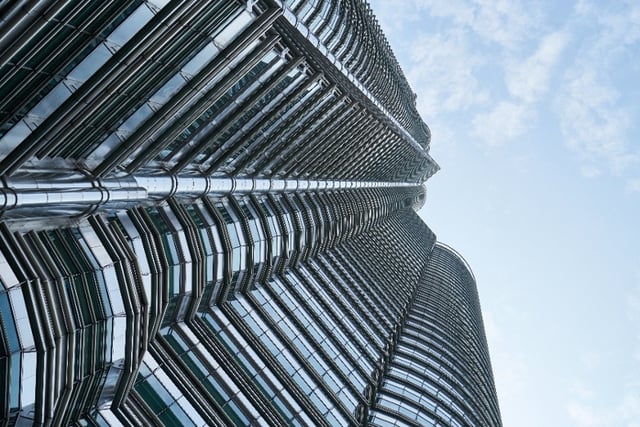 Architects and engineers are entering a different world when implementing metal products outside their cozy four walls. Suddenly you're dealing with wind, salt, and whatever else makes its way to your front door. Deciding on the best metals for exterior applications can be the difference between a long-lasting tribute to your skill and an ugly, costly failure.
Here are the contenders we'll discuss today:
Galvanized steel -- carbon steel coated in liquid zinc as added protection from corrosion

Aluminum -- common in outdoor fixtures and more

Stainless steel -- steel with a chromium oxide layer that lets it shine

Copper, brass (a copper-zinc combo), and bronze (copper plus many other metals) -- luxury metals for the fancy
Now let's compare these metals through the qualities that matter most to you: price, dependability, and beauty.
Cost of Different Exterior Metals
Galvanized steel is by far the most affordable metal on this list, which is why it remains so widely used outdoors.
Aluminum products (think light fixtures, door and window frames, etc.) are very affordable as well.
Stainless steel is your classic mid-range choice. It is much more affordable than copper, brass, or bronze.
The stainless steel type you opt for will determine the cost. There are no less than 150 types of stainless steel, so watch out. The most common types of stainless steel in exterior use are:
304 grade

316 grade

430 grade
If you need help, here's more on stainless steel types.
Copper, brass, and bronze are very expensive. There's a reason we call them luxury metals.
With these metals' prices in mind, you'll need to ask yourself: "Is my project worth the cost of the highest-quality materials?" A project highly dependent on one of the other two factors we're examining -- durability and aesthetics -- may require you to spend accordingly.
Remember that your actions have consequences: The wrong stainless choice, for example, can corrode and result in costly maintenance.
If you want a more in-depth look at roll forming costs, look here.
Durability
One benefit of galvanized steel is being able to adjust the amount of protection by specifying how much zinc is deposited on the surface during production. Galvanized steel tubes will last 50 years or so before needing maintenance; that number gets cut in half in extreme conditions.
Opinions tend to vary on aluminum: Some say it will only last tens of years; others say hundreds. We find that in many cases aluminum is simply not designed to last for a long time outdoors.
Stainless steel is one of the most durable materials used in architecture thanks to its protective layer. Again the type you choose will determine the level of corrosion resistance of your product.
Depending on how and where you use it, it can last well over a hundred years.
Copper, brass, and bronze are equivalent to stainless steel in resilience. The "red metals" are incredibly durable; once they've oxidized, they're completely immune to the elements.
The addition of secondary metals makes brass and bronze harder, tougher, and more resistant to oxidation. Some claim copper and its related alloys can remain in good condition for over a thousand years.
If you need material for a rough-and-tumble application, you may need to spring for a high-end metal. Situations in which a highly durable metal is ideal include exposure to:
Salt water or deicing salt

Hot, humid areas with infrequent rainfall

High pollution levels
Aluminum doesn't hold up well around salt and will corrode over time, making it ill-equipped for coastal applications. On the other end of the spectrum, brass fixtures are great options for all environments.
Looks
Galvanized steel is more about function than beauty, so it's not your best choice if looks matter for your project.
Over time, aluminum will oxidize and any paint on it will fade quite a bit.
Stainless steel may be your best option if you need a clean, polished look. No metal is perfect, though: Using the wrong stainless type can still lead to ugly corrosion. Stainless also needs the occasional cleaning to stay looking sharp.
If your project needs to look luxurious or has a need for a rich, red-metal hue, splurging on copper, brass, or bronze may be worthwhile. But be aware that these alloys of copper turn somewhat green if they do oxidate.
As you can see, your choice of metal may largely hinge on how visible your project will be. A pipe buried underground doesn't need to be pretty; a front door to a commercial building does.
Other Factors
Depending on your project, there may be more factors in choosing your ideal metal.
For example, what about weight? Aluminum is lightweight and is easily transportable. Steel, meanwhile, is much heavier. If portability matters to you, then make sure you're buying a lighter metal.
It's easy to see why you must examine every angle before deciding on the best metals for exterior projects. Do your research, get the manufacturer involved, and make a well-informed decision that will have a long-lasting positive impact.

Topics: Architectural, exterior projects, Architectural Mouldings
RELATED POSTS

Architectural metal along the coastline has a tough job. Salt, wind, storms -- there's always a threat out there, waiting to strip away the exterior moldings and trim on which you worked so hard. But choosing the best metal for coastal construction can at least slow the decay of your project's[...]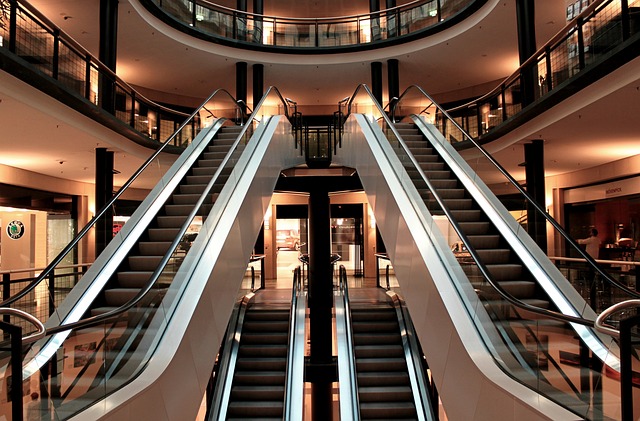 Mouldings are one of those architectural design elements that can catch your eye without you even knowing it. If they were removed, designs would look incomplete and unfinished. This is especially true when it comes to metal trim.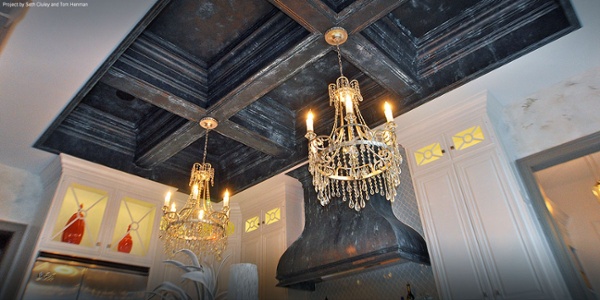 Finishing is the process of treating the exterior of a metal by applying a protective layer or unique aesthetic touch to its surface. There are numerous types of metal finishing processes that attain a variety of results -- many of which can add architectural value. Let's look at some of the[...]