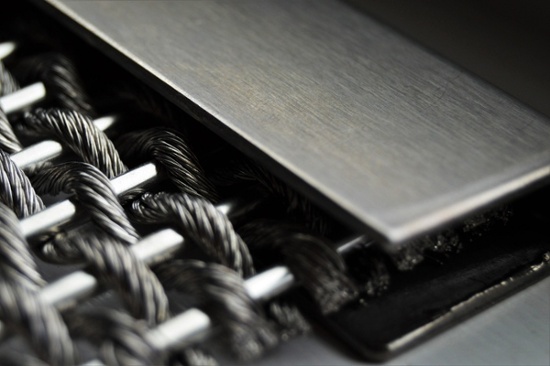 As an architectural designer, the last thing you want is a creative barrier.
You want the ability to create unique shapes that stand out from the crowd. Otherwise, how will you gain that competitive edge?
Below you'll learn about the customized framing channels our MeshTrim tools can create for architectural metal design. This process not only gives you more design flexibility, but can help save you time, money, and headaches as well.
So let's dive in and learn the difference between what decorative wire mesh shapes a "typical" vendor can offer vs. our MeshTrim products.


But First: What Is MeshTrim?
MeshTrim is a customizable U-channel product that dramatically expands your options for framing decorative metal mesh in architectural design.
MeshTrim serves as the metal frame for any architectural mesh, woven wire, perforated, or thin panel metal product. You can specify it in:
Stainless Steel
Commercial Steel
Galvanized Steel
Galvannealed Steel
Aluminum
Copper
Brass
Bronze


MeshTrim vs. Standard Framing Options for Decorative Wire Mesh
Woven wire mesh has been used in architectural design for quite some time, for both decorative and structural features. However, as a result of weave spacings, gauge thicknesses, and depths of wire corrugation, manufacturers often have difficulty trimming the exposed edges.
Only a few, standard metal U-channel sizes exist on the market today. And of these limited sizes, the majority either have short legs, wide webs, or both.
But as the number of applications for these products continues to grow, architects are hungry for more dramatic variations. Going this route usually leads to labor-intensive, frustrating, and expensive make-shift solutions.
MeshTrim eliminates all these issues and allows you to put more focus on the impact of your architectural design.

Using MeshTrim tools, we can produce U-channels with nearly any combination of heights, widths, and lengths. If you want framing with more surface exposure, or you need a specific interior gap that fits over custom mesh, MeshTrim has you covered. Here are the dimensions you can request:
Leg Height: 0.750" – 3.500"
Gap Width: 0.100" – 1.000"
Part Length: 4' – 30'
Metal Gauge: 12ga – 18ga


Additional benefits include:
Finish protection: If you want polished or brushed stainless, we can make your channels using a removable PVC coating. This coating prevents our tools from marring the surface in any way.
No quantity restrictions: We'll set up and run any quantity from 100 linear feet to 1 million feet.
Minimal waste: Our efficient roll forming process only generates scrap rates from 3% - 5%. When working with high-end metals, managing scrap goes a long way in keeping your costs down.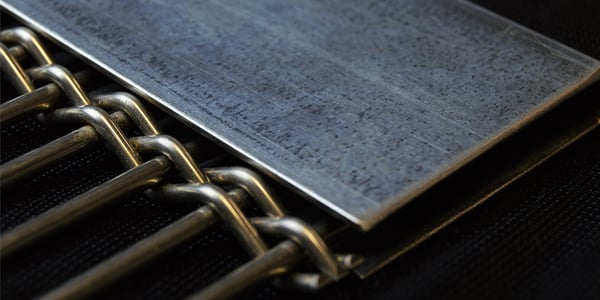 Don't Compromise Your Design
Hopefully, now you understand the advantages that MeshTrim offers over standard framing for woven decorative wire mesh when it comes to the ability to create unique designs.
But if you want to learn even more about the MeshTrim program, check out our downloadable e-book below:


Topics: Architectural & Design, U Channels, MeshTrim
RELATED POSTS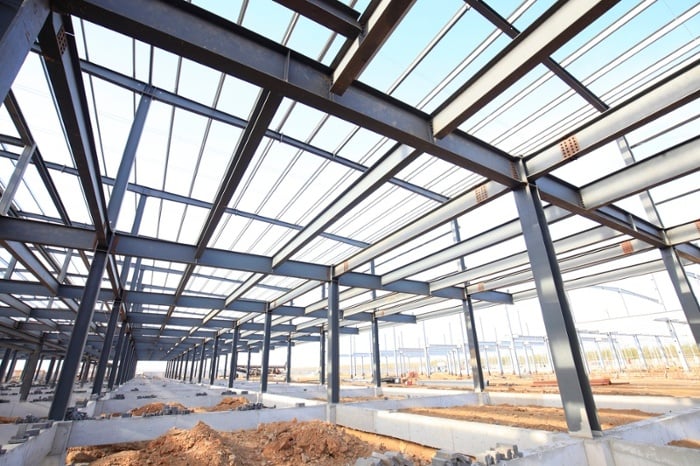 When you think about steel, you probably imagine it's pretty heavy, right? After all, something as strong as steel would have to be weighty due to its density.
Consider high strength low alloy (HSLA) steel.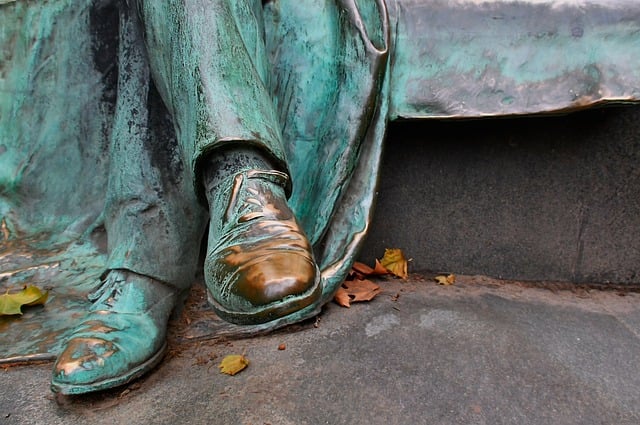 Like with many other things in life, age is a big talking point in decorative metals. Is youthful glow better, or is the weather look of experience more desirable?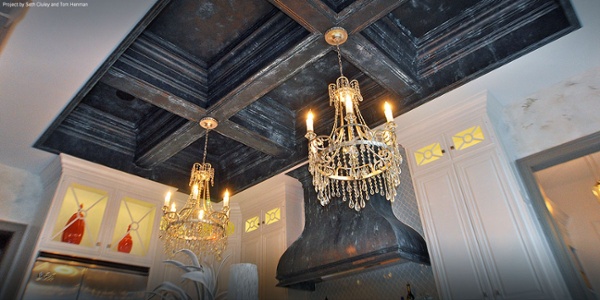 Finishing is the process of treating the exterior of a metal by applying a protective layer or unique aesthetic touch to its surface. There are numerous types of metal finishing processes that attain a variety of results -- many of which can add architectural value.