A compound in Buffalo once considered a tear-down. A bridge that almost collapsed in its first month but is now a defining landmark known worldwide. It seems the best aesthetic architecture always has a story attached.
Each of these five distinctive structures features enduring appeal. Some have survived despite the ravages of time, heavy use, or neglect. All are great examples of how to successfully integrate metal architecture into your work.
Let's get to them!


5 Great Examples of Aesthetic Architecture
1. The Darwin Martin House (Frank Lloyd Wright)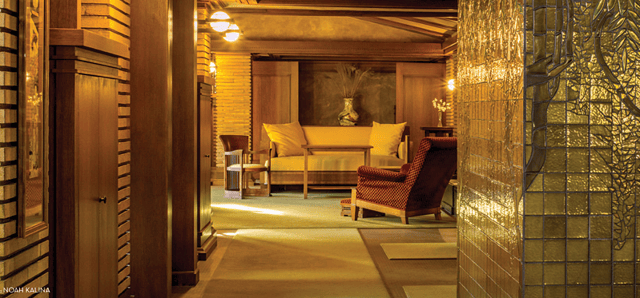 (Photo courtesy Martin House)
This private residence located in Buffalo, N.Y., recently underwent a $50 million renovation that spanned two decades. As over-the-top as it gets, the Darwin Martin House is said to be one of the architect's favorite projects.

The structure is notable for its sheer size – it spans almost a full city block and tours take about 2 hours to complete. The exterior features glass and metal materials and Wright's distinctive style; the compound is made up of seven smaller structures.
At one time, Wright's self-proclaimed "favorite" was in such a state that the compound was at risk of demolition by the city. Now, 20 years later, the Darwin Martin house is fully restored and offers tours, education, and even summer camps.


2. The Federal Center (Ludwig Mies van der Rohe)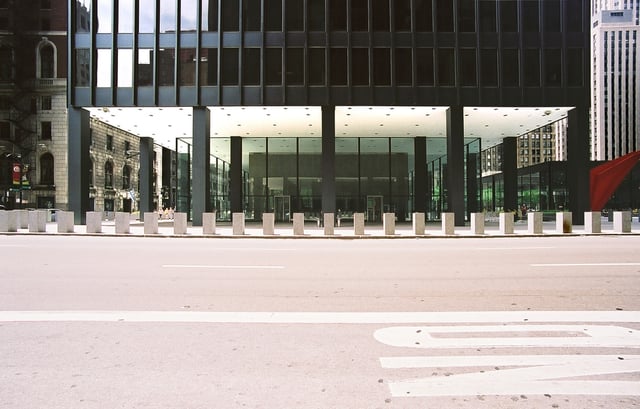 (Photo courtesy Hagen Stier)
Spend any time in Chicago and you'll spot structures designed by Mies van der Rohe. Some are striking, while others can only be described as plain. Either way, this modernist had a huge impact on the development of architecture in Chicago and is the mastermind behind the distinctive look of its downtown.
Simple, clean design and a love for metals and modern materials drove Mies' van der Rohe's well-defined style.All of these traits are on display at the Federal Center, also known as the John C. Kluczynski Federal Building.
Made up of three separate structures, including two towering skyscrapers and a squat, utilitarian post office, dominate the block. The addition of the Calder's Flamingo Sculpture and a broad plaza make the Federal Center a can't-miss for those interested in clean design and impactful architecture.


3. Point Loma Nazarene University's Science Complex (Carrier Johnson + CULTURE)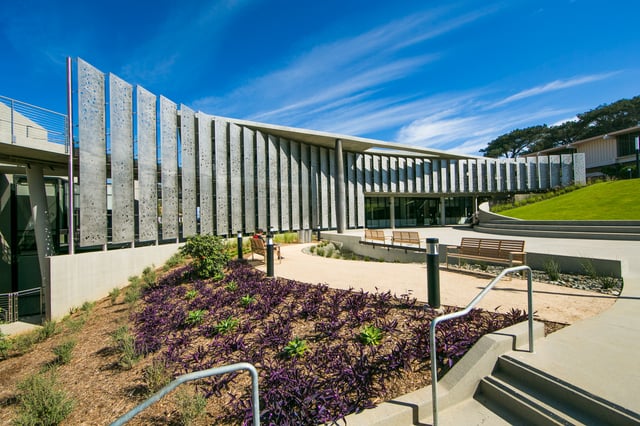 (Photo courtesy PLNU)
This award-winning facility in San Diego showcases what the college is known for -- the meeting of science and theology.
Winner of the 2017 AN Building of the Year Award for the West, this striking building features an expanse of cleverly textured and corrugated metal. The unmistakable style of this structure helps shade the bustling medical students moving to and fro at the university. The panel itself features a fusion of technology with ancient Greek and Christian cutouts and symbols, a callback to the building's actual purpose.


4. Millennium Bridge (Norman Foster)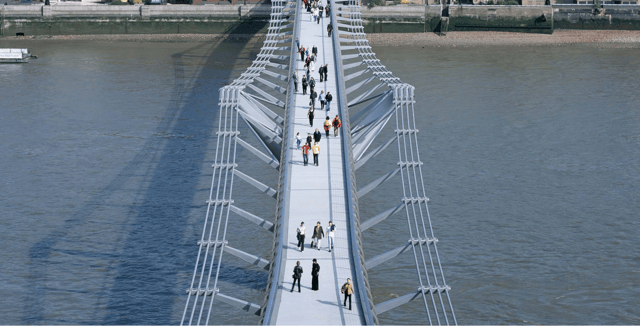 (Photo courtesy Foster + Partners)
This remarkable pedestrian bridge in London has swiftly become a landmark and is recognized worldwide as a defining structure.
Combining art, architecture, and engineering, this expansive structure has an organic feel; the bridge seems to move and change, depending on the viewer's location.
While the Millennium Bridge made headlines for some initial engineering concerns – heavy foot traffic in the first month made the structure literally move – those issues have been rectified and the project has become a symbol of London itself. The bridge continues to be a popular destination and is the cornerstone of the city's pedestrian traffic paths and patterns.


5. Gardens by the Bay, Singapore (Wilkinson Eyre Architects, Grant Associates)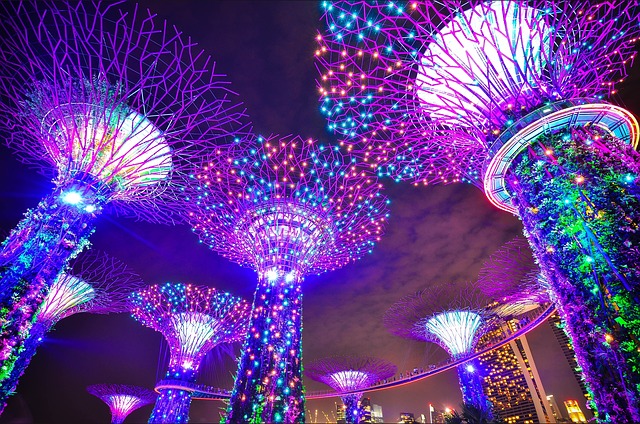 This structure is like no other -- just look at that picture! Gardens by the Bay has an organic look and appeal that helped Singapore earn a spot on Architectural Digest's top 10 buildings in the world.
The towers are adorned with organic-looking metals and other materials, and each contains a separate botanical habitat -- one humid, one dry. Visitors can enjoy the stunning gardens, tour the conservatories, and attend ongoing education and art programs. Vertical gardens, exposed walkways, and an emphasis on organic paths and details make this a standout work of art in Singapore and the world in general.


What Are Your Favorites?
All of these unique structures are stories about a lasting impact on the people, culture and even architecture around them, earning them – and their architects – a spot on our list of favorites.
What are your favorite examples of aesthetic architecture that use metal? Show us on Facebook or Twitter!
Topics: Architectural & Design, metal mouldings
RELATED POSTS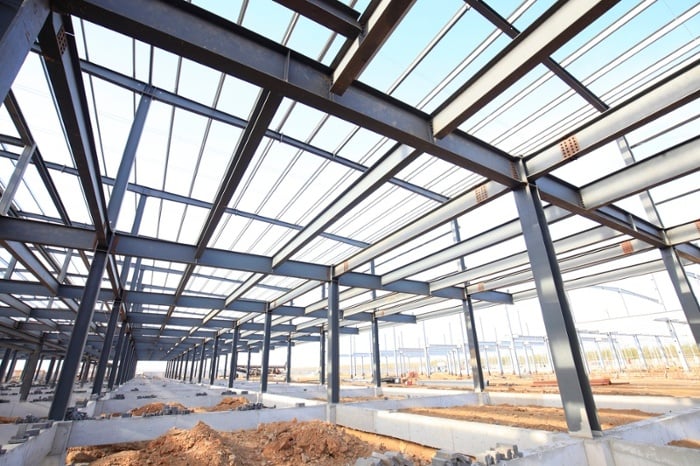 When you think about steel, you probably imagine it's pretty heavy, right? After all, something as strong as steel would have to be weighty due to its density.
Consider high strength low alloy (HSLA) steel.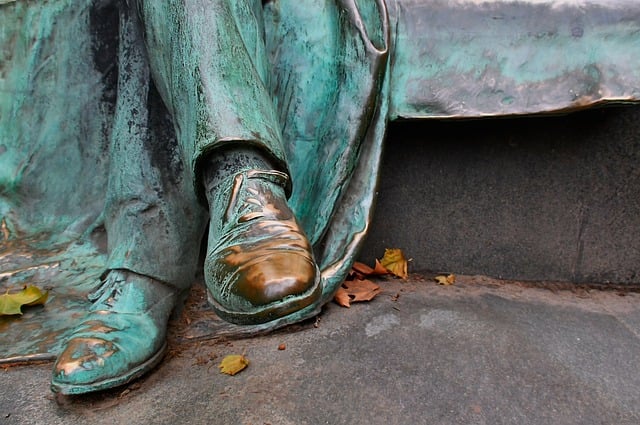 Like with many other things in life, age is a big talking point in decorative metals. Is youthful glow better, or is the weather look of experience more desirable?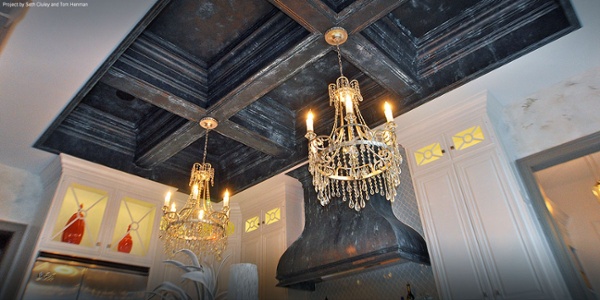 Finishing is the process of treating the exterior of a metal by applying a protective layer or unique aesthetic touch to its surface. There are numerous types of metal finishing processes that attain a variety of results -- many of which can add architectural value.