Dahlstrom's metal mouldings complement design composition in a very individualized way, depending on the type of metal used. Additionally, metal mouldings offer corrosion resistance, extreme impact strength, concealed fastening, and potential for 100% recycled content.
Let's further explore the visual and functional characteristics of metal mouldings to better understand how they can contribute to your next project.

Copper, Brass, & Bronze Mouldings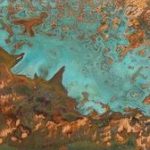 Copper alloys provide a brilliant bronze colored shine when new, they tarnish naturally and come alive with patina over time. Demand from architects and builders for pre-patinated products has prompted copper mills to develop methods that replicate the natural aging process. In addition to raw copper, most Dahlstrom mouldings can be made from pre-patinated copper products. Copper trim and mouldings are extremely corrosion resistant, which is why we still see their beauty on some of the oldest buildings in the world. These qualities forever make copper mouldings a great choice for framing doors, windows, stone, tile, and glass.
In February 2008, the U.S. Environmental Protection Agency (EPA) approved the registration of 275 antimicrobial copper alloys. By April 2011, that number expanded to 355. This permits public health claims that copper, brass and bronze are capable of killing harmful, potentially deadly bacteria. Copper is the first surface material to receive this type of EPA registration, which is supported by extensive antimicrobial efficacy testing. Use of copper mouldings in hospitals, nursing homes, animal care facilities, and schools provides this value beyond function and beauty.


Stainless Steel Mouldings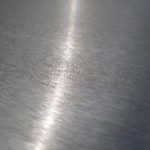 Stainless steel is sleek, clean, and shiny. Available in several polished and brushed finishes, stainless steel is the ultimate contemporary accent. It is corrosion-resistant and very hard. For example, research reveals that Type 304 stainless steel sheet has at least three times greater tensile strength than aluminum sheet. These strength properties allow us to form decorative shapes in lighter guages, which often reduces raw material and shipping cost.
Stainless steel mouldings are a great way to add decorative appeal to areas that need repeatable cleanings, like food preparation areas. Foreign matter and bacteria tend to get trapped in surface scratches. Consequently, stainless steel's resistance to abrasion makes it one of the most hygienic materials on the market. Stainless steel roll formed shapes and mouldings can be used as traditional wall cladding joiners, in conjunction with materials like Rigidized Metals , or in a variety of trims that add curves and contours while protecting against impact.


Galvanized Steel Mouldings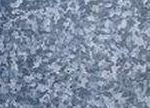 Hot-dipped galvanized steels have a spangled appearance that results from the random deposit of zinc during "anodic protection." This process is applied to bare steel to slow the onset of corrosion. Even still, galvanized surfaces do not offer the same level of protection as stainless or copper; they are best used for indoor applications. The material reminds us of walking through an old barn, a rail pail, a feeling of minimalistic design and bare function. Galvanized mouldings work well in conjunction with basic materials like plywood, corrugated decking sheets, concrete, burlap, wrought iron and oxidized metals. However, sharp contrast can also be achieved in more traditional, modern and postmodern designs.
Galvanized steel can either be left raw or painted. If painting, we suggest specifying galvannealed or electro-zinc galvanized. These types of galvanized steels have a matte-grey finish that is designed for painting.


Pre-painted Steel Mouldings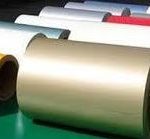 Pre-painted steel is also well suited for roll forming. However, obtaining steel in this format requires high-volume demand for one specific color. Minimum orders of 40,000 to 80,000 lbs. are not unusual. The good news? The cost of pre-painted mouldings in these volumes is much less than wood, when all of the installation and finishing steps are considered. Also, the finish quality and durability of today's pre-painted steel is remarkable.


Lastly, don't forget these common traits that exist for all decorative metal mouldings:
Fire Resistance - our mouldings offer no contribution of fuel or smoke in the case of a fire.
Impact Resistance - superior to wood... they're metal.
Sustainability - our mouldings can be made of 100% recycled steel and are 100% recyclable after their useful life.
If you think metal mouldings are ideal for your next project, please contact a Dahlstrom Roll Form design specialist to have your questions answered today!
RELATED POSTS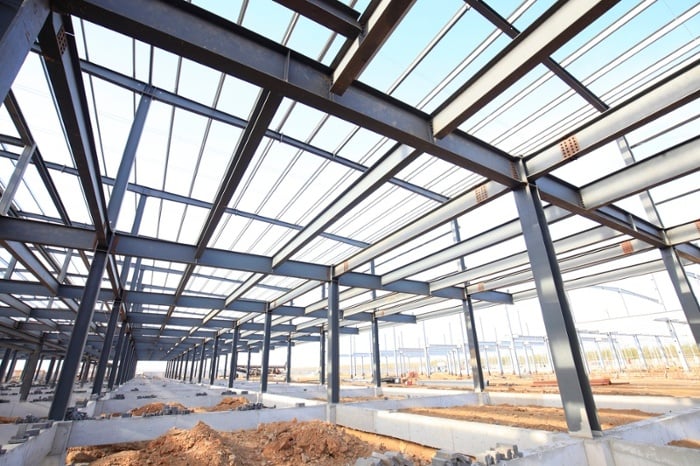 When you think about steel, you probably imagine it's pretty heavy, right? After all, something as strong as steel would have to be weighty due to its density.
Consider high strength low alloy (HSLA) steel.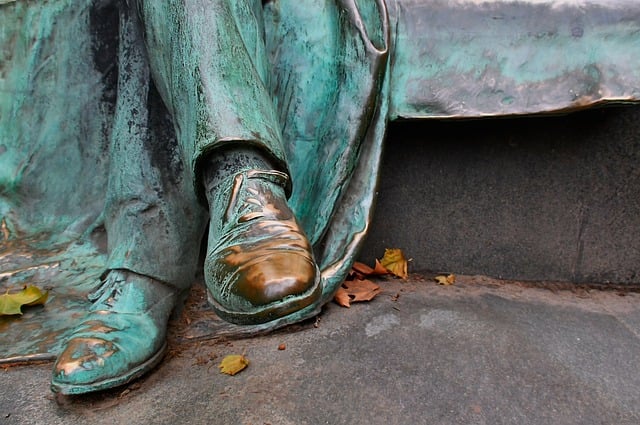 Like with many other things in life, age is a big talking point in decorative metals. Is youthful glow better, or is the weather look of experience more desirable?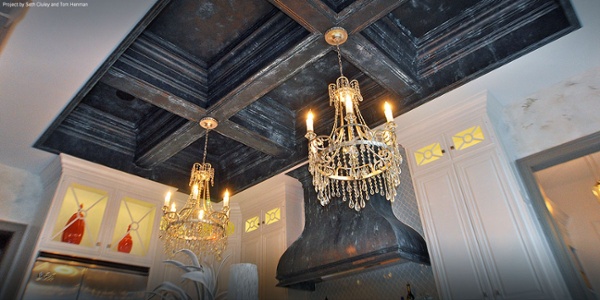 Finishing is the process of treating the exterior of a metal by applying a protective layer or unique aesthetic touch to its surface. There are numerous types of metal finishing processes that attain a variety of results -- many of which can add architectural value.