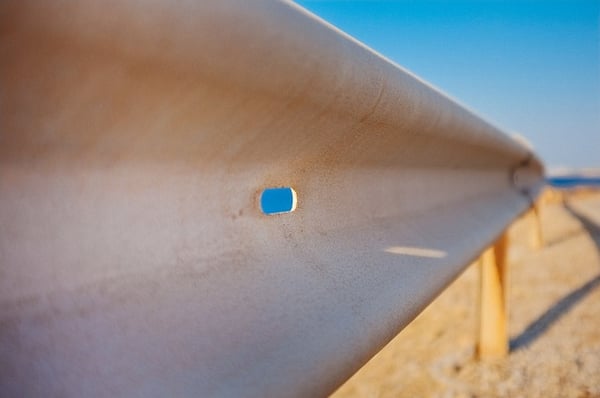 In metal forming, the specifying engineer or purchasing agent can select from several approaches to come up with completed commercial products. But roll forming is almost always the most flexible and durable of these processes. Many product profiles that are challenging to make through press braking, stamping, or extrusion can be cost-efficiently made at high production rates using roll forming.
Most engineers know that commercial roll formed products have applications in a stunning number of industries, including:
Automobiles

Construction

Steel framing
But there are some uses that might surprise designers and buyers. Did you know these eight commercial products are all roll formed?



8 Commercial Roll Formed Products
Roll forming products are all around you. Just look at the buildings and infrastructure you pass by every day:
Power distribution components
Warehouse & data storage
HVAC

Trailers & trucks

Solar

Guard rails

Sign posts

Trains


1. Power Distribution
Roll formed parts are critical to both current-carrying and non-current-carrying equipment in the power distribution industry.
Current-carrying products produced via roll forming include copper busbars and conductors. Non-current-carrying parts include galvanized steel cable trays and wire raceways.

Roll form machines are plenty capable of handling copper, galvanized steel, and many other materials for electrical busbar manufacturers.


2. Warehouse & Data Storage
Warehouse and data storage go hand in hand with power distribution but deserve their own category since they rely so heavily on roll formed channels.
The ever-growing, massive warehouse distribution industry is a hotbed for roll formed parts. The Wal-Marts and Amazons of the world need these profiles for:
Racking for servers

Shelving racks

Shelving crossbars


3. HVAC
There are many HVAC applications for roll forming, both on the outside and in the guts of the systems.
Any tubing you see in a refrigerant exchanger is made of roll formed copper. On the outside shell, there are plenty of structural roll formed components too.
Roll forming lends itself to all types of components for commercial food storage. It can be used to form:
The kick plates that keep out the dust bunnies

The stainless steel rails on the edges

The decorative trim or cornice work that make for appealing displays in grocery and convenience stores
Roll forming is especially useful in applications that can stretch anywhere from 4 to 8 or even 12 feet for meat and produce displays, or the 100s of feet of storage for frozen items. It even adapts to the smaller beverage refrigerators that tempt you near the checkout lines at Wal-Mart.


4. Trailers & Trucks
Drivers hauling heavy loads on trailers appreciate the strength and durability of steel roll formed products. These could be anything from the structural support members to the decorative trim or the basic framing.
A more elaborate example is a flexible truck cap that goes on the back of a fiberglass cab. Curved roll formed channels make up the backbone of these caps, similar to the way a web of wood held up covered wagon tops in the Wild West.
Meanwhile, construction contractors like the durability of roll formed framing systems in the back of trucks. This mounting system can be used to hang tools and:
Shelves

Hooking

Reels of cables




5. Solar
Roll formed parts can be the framing system used to hold the solar panels on:
Residential roofs

Commercial roofs

Utility-scale solar power farms
Roll forming companies love solar mounting system jobs. Currently, U.S. roll formers take solar market projects more than any other type of job.


6. Guard Rails
Motorists zoom by millions of miles of guard rails without thinking about what goes into making them so sturdy. But when they have an accident, they're happy the guard rail was strong enough to keep their family safe -- thanks to roll forming!
Guard rails can also be galvanized right at the plant. Adding that zinc layer helps the metal stay resilient in all types of weather.


7. Street Sign Posts
This is a high-volume, commodity-type market. Fence posts are one of the down-and-dirty uses for roll forming. There are companies that literally make only fence posts because the orders are so predictable and high-volume.
Most fence posts have holes in a repeating pattern. The parts are cut to length and prepunched, then the whole part is galvanized to protect against corrosion and ensure longevity. If you did drill a hole, that would be a breeding ground for corrosion, but the posts are usually designed to avoid that. A fence does no good if it rusts and falls down!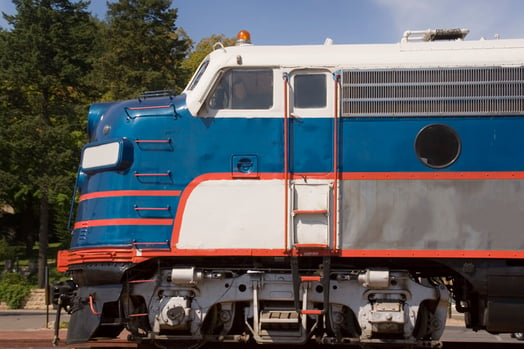 8. Trains
Trains still play a crucial role in transporting goods and people safely, but they couldn't do that without the benefits of roll forming. It can be used to form:
Outside panel skins

Protective steel sill plates

Interior stiffening parts that separate the outside skin from the interior finish

Decorative stainless steel rails

Even components of the furniture inside
Many train components created via roll forming are very long -- we're talking 40' to 80' long.


Why Does Commercial Roll Forming Work in These Cases?
Surprised? There are so many applications that it's hard to cover them all because roll forming is such an efficient way to produce a wide variety of complex shapes -- all while maintaining high strength and durability. There are 1,000s of custom roll formed shapes you can create from this highly flexible process.
In the examples above, roll forming is particularly useful due to its ability to produce a high-volume or highly repeatable process at a more accurate rate. Yet it's also applicable to parts with complex profiles that require a lot of bends or a unique radius.
Bending, galvanizing, or hole punching can all be easily accomplished as part of one continuous process rather than separate stops. In the long run (literally), it's simply more cost-effective and productive to use this tried-and-true method of metal forming.
If this sounds like a sappy love letter to the roll form industry, we're sorry. If you don't believe us, ask someone who produces one of the products listed above!


(This article was originally published in October 2018 and was recently updated.)
Topics: OEM Roll Forming, exterior projects, Manufacturing Services, applications
RELATED POSTS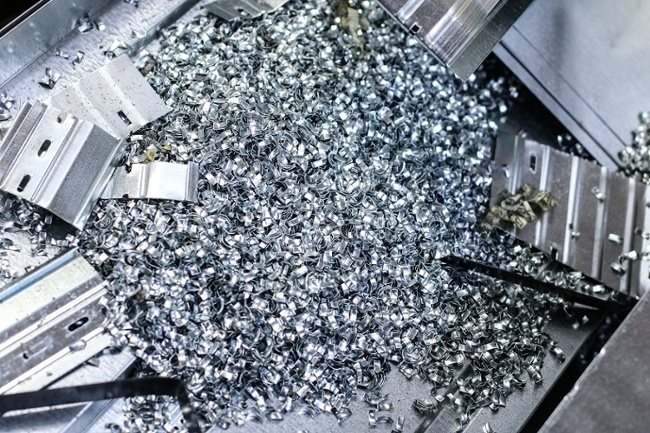 To manufacturers, a channel is one of the most simplistic shapes on earth. This helps explain why channels are a commodity product -- they're easy to make and extremely functional. As simple as a roll formed channel is, understanding C and U channel price factors is a little more complicated.

What Is U channel edge trim?
First off, a U channel is a tall, skinny, metal formed product. Deeper channels (a little deeper and more narrow than what you see above) can only be achieved through roll forming. Other forming methods can reach into the U shape as well as they can with standard[...]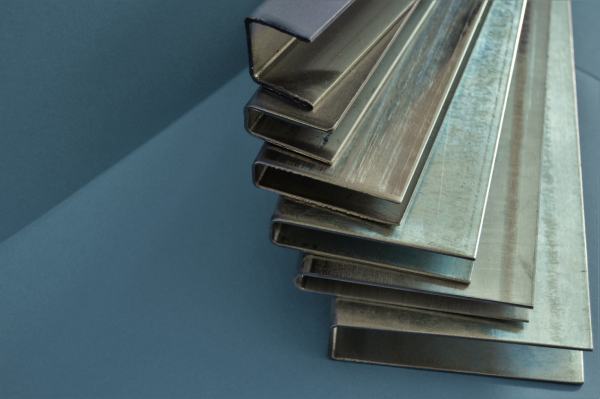 A great roll formed steel U channel can do wonders for your project's cost- and time-effectiveness. That's why we created MeshTrim.