The hydraulic press has been around since 1795 (invented by the same guy who later created the flush toilet). This miracle machinery facilitates a clean, repeatable look for a product line. It's one of man's great industrial creations.

Man also likes to destroy, though. One of the internet's more amusing trends of the last few years has been hydraulic press videos. Press operators are posting hilarious clips online of food and other consumer products being slowly crushed to death by a hydraulic press.
You'll find it's just as amusing as it sounds. Keep scrolling for the proof.
What Exactly is a Hydraulic Press?
For the uninitiated: A hydraulic press is a machine that has a bed or plate on which the operator places your metal of choice. The press uses a cylinder to generate the compressive force needed to crush, mold, or straighten that metal.

Common uses for hydraulic presses include:
Metal forming

Moulding

Punching (not your brother)

Much more
Oh, and demolishing household objects in spectacular fashion.
Our Top 12 Hydraulic Press Videos

For our list we've consulted (among other uploaders) the Hydraulic Press Channel on YouTube. Yes, there is really a YouTube channel devoted to the squishing of inanimate objects. In fact, it has nearly 2 million subscribers!
Here are our favorite videos: (Warning: Some content contains NSFW language.)

12. Exploding Stuff

This video ups the ante each time, ending with the operator shaking up a 2-liter of soda before setting it onto the press.

11. Log
A rogue log tries to literally break the fourth wall.

10. Anvil
The Finnish fellow who runs the Hydraulic Press Channel will stop at nothing to entertain the masses -- even if the safety of his machine and himself are at stake. Check out this battle of the titans.

9. Pea Soup/Cabbage/Durian
Some foods of questionable taste get pressed 'til they pop.
8. Gummy Bears
Not satisfied after smushing a pile of regularly sized snacks, the operator moves on to giant gummies.
7. Overinflated Tire
Who would've thought an overinflated tire could last so long!?
6. 1,500 Sheets of Paper
Trees get their revenge from the log incident. This paper explosion causes mayhem in the operator's "office."
5. Hamburger
Gross! That's probably how you imagine the inside of your stomach looking after a trip to McDonald's.
4. Toothpaste & Ketchup
The operator puts himself in the line of fire, trying to get a squeeze of toothpaste for his brush and a squirt of ketchup for his hot dog.
3. Silly String

The way this (knockoff) Silly String exits the can resembles a popped zit. Disgusting, yet satisfying.
2. Bowling Pin and Ball
This is a two-for-one video. Come for the amusing splintering of the bowling pin; stay for the shocking outcome of the bowling ball test.
1. Furby
Watching the Furby's facial "reactions" in slow motion, set to a swelling orchestra, is first-class drama. It's also the first time the hairy robotic toy has been relevant in nearly 20 years.
Did we miss one? Drop us a line at info@dahlstromrollform.com with a link to your video of choice.
Benefits of a Hydraulic Press (Besides Being Cool)

Got serious work to do with a press? In many cases using a hydraulic press (like our brand-new, 75-ton Beckwood) will improve your project's exactness and cost efficiency compared with use of a mechanical press.
Unlike their mechanical counterparts, hydraulic presses can compress any material to a full extent. Many newer hydraulic presses do more work per stroke, crunching the amount of time you pay for your product to be on the line. Best of all, the less-aggressive hydraulic press (it instead specializes in slow, impending doom) wears down your tool set more slowly.
These contraptions are used in a variety of industries. A few examples of the hydraulic press's handiness:
Destroying hard stuff: Sometimes large, metallic objects (i.e. old cars) need compacted to maximize waste space.

Flattening metal for roll formed parts

: The press can handle stainless steel, aluminum, copper, brass, bronze, etc. and help you mold a component for your engineering application (i.e. solar panel mounting)
Processing food ingredients

: Food makers use presses to squeeze valuable liquid elements out of edible items (i.e. chocolate liquor from cocoa beans, which is then processed into fat-free cocoa powder)
Need to Squish Something? We Can Help
Laughs aside, if you want an efficient way to make your material flat in no time, a hydraulic press is best. Its qualities are ideal for when you need a part made well on a quick turnaround and a tight budget.
Need help understanding whether your high-stakes application would benefit from roll forming or hydraulic press work? Drop a line here.
Or, if you give us enough money, we'll just smash some random stuff for you, too.
Topics: Equipment, Architectural Mouldings
RELATED POSTS

Architectural design aims to balance economy, elegance, and efficiency. Perforated metal paneling and wire mesh certainly apply to all three.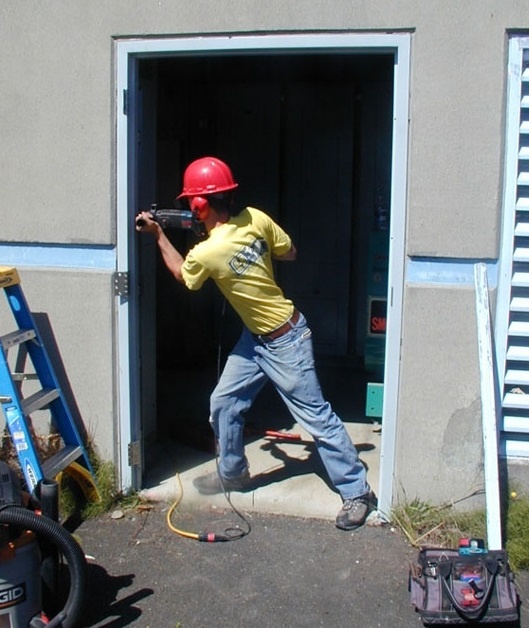 Metal manufacturing is fascinating because it's always getting better. Take steel doors and frames -- today's manufacturers can produce doors that are not only simple to customize and paint, but also will last a lifetime.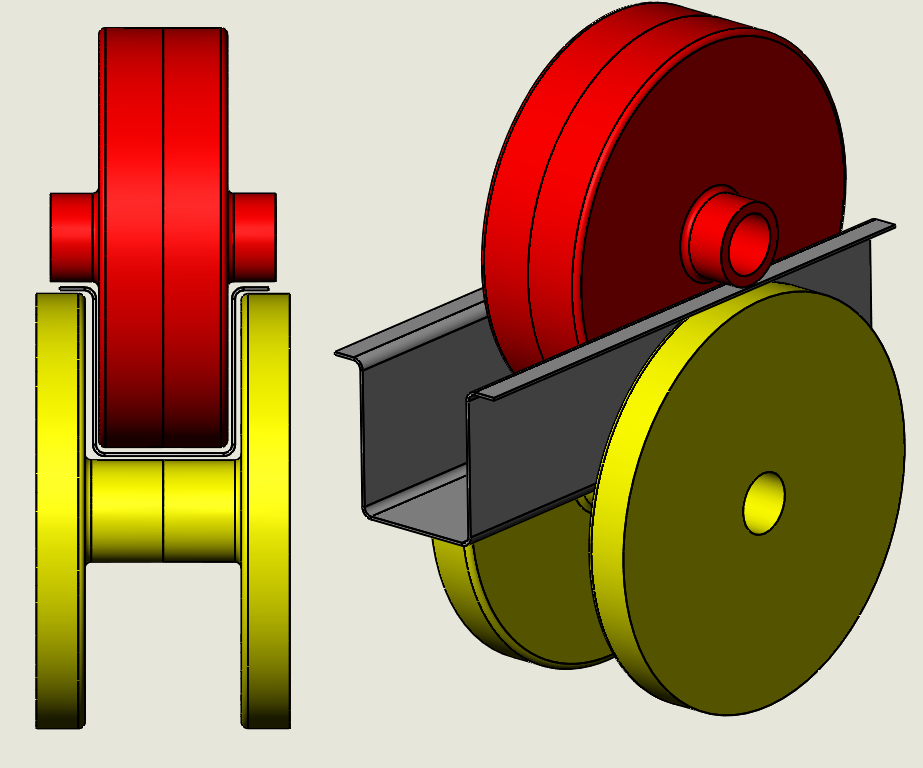 Tooling costs in manufacturing are already a sore spot for many purchasers, but some think roll forming tooling is cost-prohibitive altogether. Sadly, the up-front price tag blinds them to literal down-the-line savings.
That's right -- if your project fits, a roll former can actually optimize[...]